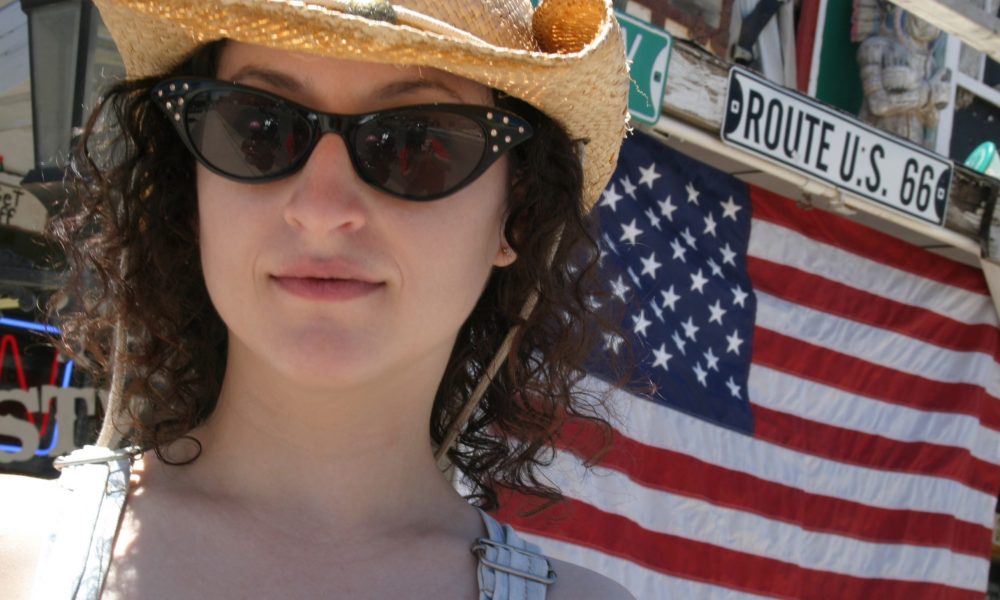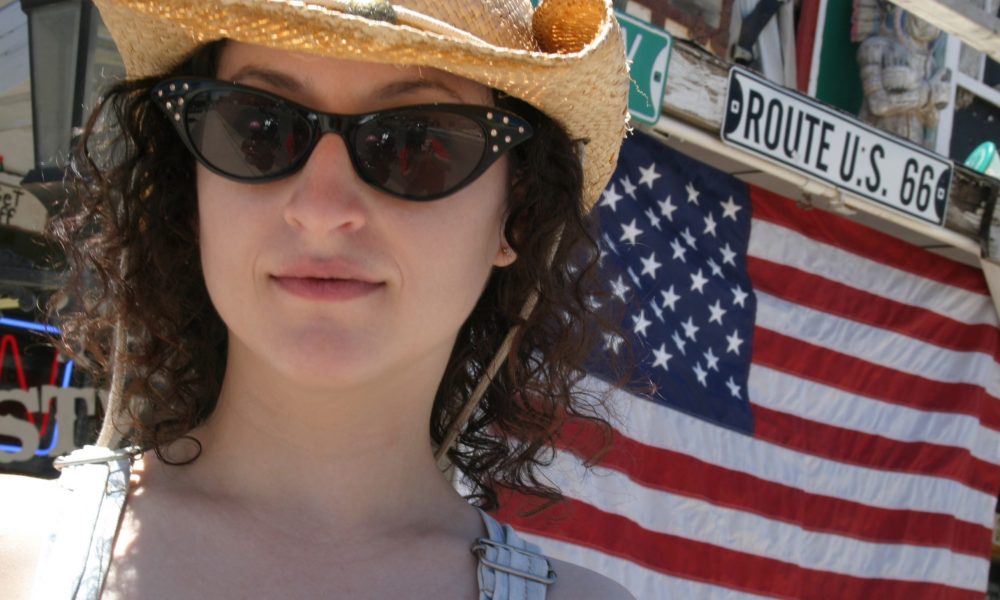 Today we'd like to introduce you to Sarah Allegra.
Sarah, please share your story with us. How did you get to where you are today?
I am a self-taught artist from Southern California with a love for all mediums. My parents encouraged my creativity as I grew up, but also helped teach me about the importance of frugality and resourcefulness, which would come in extremely handy later in life. I would often read all afternoon, soaking up the worlds these books created, like Narnia, Fantasia, Middle Earth and the unicorn's lilac forest. I often joke that I speak fluent metaphor.
Discovering the works of Carl Jung and Joseph Campbell as a teenager was a revelation to me – other people who saw the world the same way I did. Who understood the power of myth, of archetypes. Who put down in words ideas like the hero's journey; ideas I had inherently grasped, but hadn't been able to verbalize. Who saw the creatures lurking in the shadows and weren't too dazzled by the light to see what beings lived there as well.
At this time, I also began seriously grappling with my own mental health, anxiety and severe depression. Their words were an ointment to my soul. Art helped tremendously to relieve the pressure of the darkness I felt weighing on me constantly. Love blessedly entered my life in my mid-20's, but shortly after, illness did as well. After a number of years, I was diagnosed with fibromyalgia and myalgic encephalomyelitis (ME), sometimes known as Chronic Fatigue Syndrome. There are currently no cures and very little treatment.
The most prevalent and bothersome symptoms were a continual, crushing exhaustion; fatigue was always an offended god no matter how large an offering of sleep I left at its altar. There is a mystery pain in my right flank which confounds doctors to this day, like a shard of glass, tucked carefully between my liver and kidney. My soft tissues all rose in mutiny against me as my previously strong and active yoga-Pilates-ballet-loving body now felt like it was made of eggshells, which would break from the slightest breeze or from opening a drawer too vigorously. I found myself experiencing strange neurological symptoms such as the sudden inability to regulate my body's temperature.
My immune system called in sick permanently, allowing me to catch every cold and flu that fluttered by. And those are just the highlights. While my previous favorite artist outlet was painting, I soon found that an afternoon of painting left my forearm tendons to feel like they were on fire for days or weeks. I could not paint, or even draw.
Thankfully, my new boyfriend at the time, now my husband, was a photographer. I made him sit down one afternoon and show me how to really use a camera and get me off its auto settings. Suddenly, I could create again. The dark cage of my sickness had a sliver of light fall in it.
Since then, art and my health have been a knife's edge dance as I try to use what little energy I have to create as much as I can, while not pushing myself into further illness. At the same time, the sicker I become, the more I want, I NEED, to create. I have photographic series' which explore mental health, having ME and animal rights, and images which are inspired by my favorite works of fiction, music or history. My favorite series is DreamWorld which explores the world we visit in our dreams. It is an ethereal place, filled with magic, beauty, wonder and danger. It is my escape and my refuge.
Having so much forced downtime with my body caused me to retreat into my mind, where DreamWorld resides unsullied by any illness. I began meditating and started down a personal path of spirituality which has helped me greatly, both with my art and my physical life. Meditation is wonderful for creativity. If you look carefully, you can see undercurrents of this spirituality in my work, though I expect it will become more overt in the future. Anything important in my life ends up in my images, sooner or later. This was not the way I expected my life to go, but I am at peace with it.
Overall, has it been relatively smooth? If not, what were some of the struggles along the way?
Hah! Is anyone's road smooth? That would make for a boring read! My biggest issues have been fighting for my mental and physical health, as I spoke about before. Life would also be easier if I had a huge budget for every shoot, but I have become skilled at using very little to look like much more.
Sarah Allegra Artistry – what should we know? What do you guys do best? What sets you apart from the competition?
I specialize in uncommon images, being a photojournalist of the fantastical and conceptual portraiture. On the behind-the-lens side, I am known for creating magical props and costumes by hand, which look elaborate, striking and regal but are often created with little-to-no-budget, thrift store finds and a lot of elbow grease.
What is "success" or "successful" for you?
Making enough money just from my art to fully support myself and my family (which consists of my husband, our two cats and dog) would be a very good start to success. I suspect that success will always be a moving target; as soon as you reach one achievement, its definition morphs into something else.
Contact Info:
Image Credit:
Dedeker Winston, Patrick Reid, Peter Onorati, April Grace, Dan Donohue, Katie Johnson
Getting in touch: VoyageLA is built on recommendations from the community; it's how we uncover hidden gems, so if you know someone who deserves recognition please let us know here.