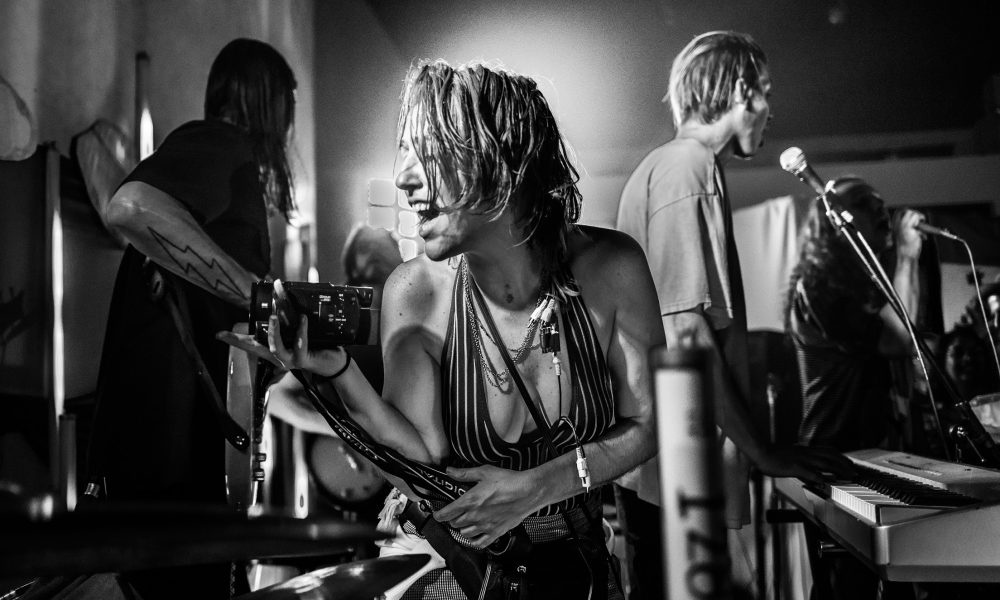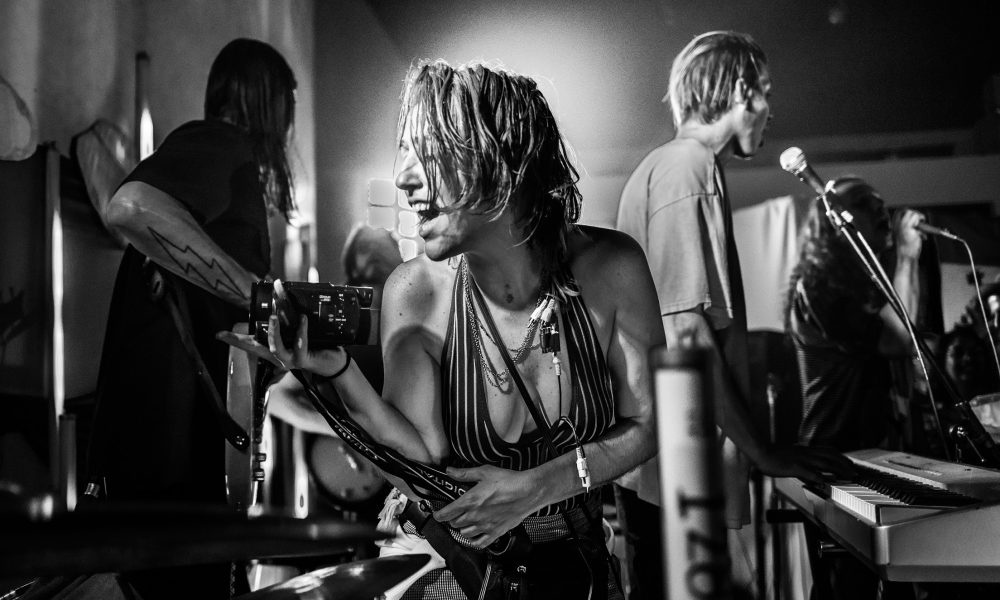 Today we'd like to introduce you to Sara Noe.
Every artist has a unique story. Can you briefly walk us through yours?
My story feels like it is always changing, always moving, evolving – it is just beginning. There is so much more I want/need/plan to do and offer the world, but I guess I could say one thing that defines it would be that from a very early age I could recognize that I wasn't was 'they' wanted me to be, whoever they may be. I wasn't fitting a mold that society was pressuring me to fit in to. And from that early age – I just decided not to. I am grateful my childhood self was intuitive enough to realize 'their' mold wasn't the only way, and that I could create my own path, my boundaries, and my own self. That commitment and love for my unique self have been at the core of every move and every project I have done since. From filming events to live projecting to chop and screwing my own crappy audio for my short films – I keep my unique perspective throughout. In other words, my story is I CANNOT and WILL NOT BE TAMED! 🙂
Please tell us about your art.
I make a lot of things. My life is a work of art and I am constantly trying to find ways to add my vision to the vision of reality I see. Filming is one of my favorite mediums, exploring space with my camera allows me to get up close and personal with objects, people, nature, buildings. Narrowing my vision so I can truly take in what I am experiencing, and looking closely enough to see what story it tells. I'm always filming. Filming the water, the fly on the wall, live music performances, underground feminist parties, the branches of a tree, festivals that are just starting up, construction, the fence as you pass it, myself, etc.
I feel it's important to document the here and now, from the environment, I happen to be in at the moment to groups like Pussy Power House who are pushing the boundaries of how we live and promoting themes like Zero Waste, On My Period, etc. The library of life I have is massive and one day I'd love to have everything I've filmed archived online for those interested in the time of now. These are self-portraits of the subconscious. Self-portraits of expression. Self-portraits of processing. It's crazy how the camera, me and the environment are speaking a language. I can be zoomed in on a tree across a lake and randomly feel a need to zoom out, and as I do, cosmically a duck a yard away that I didn't even see swims right across my screen. MAGIC.
The act of filming itself feels loving and connected to space, I am just following what is speaking to me. This allows me to capture endearing moments that may have been lost otherwise. I then take these musings and put them in edited videos, layering natural illusions I filmed as filters and transitions. The short trippy ethereal videos I make are kind of like spells to my self and to those who relate. I use color and forms to create mood and tone. My short REPROGRAMMING focuses on a mantra of self-love while roses float in the background, whereas 'STALLING' portrays me smoking weed and watching the time go by as a mantra sings 'I've got things to do'. These are ways to awaken myself, get myself moving, bring the action to all the thoughts stirring in my head. The message is self. Find your self. Awaken your self. Challenge your self. Allow your self to be. Allow your self to feel.
As an artist, how do you define success and what quality or characteristic do you feel is essential to success as an artist?
Success is the acknowledgment of my work – recognition and praise for it. Success will be a giant gallery show with seven projectors in one room showing my filming of the Redwoods, success will be a traveling installation that people love to be a part of, success will be live filming on tour with a band, success will be the ability to spend three months in another country working on a piece of art that builds from the experience there. What is essential to my success that it will be appreciated as it is and not be subject to the manipulation of the person who commissions it. So really, success is also working with people and companies that appreciate me and what my unique perspective brings. Success is being financially secure without having to compromise my beliefs or my vision. If I can do that, I believe I have a lot to offer the world and that will bring my true success – leaving a positive impact that inspires communities to build upon a love of self and the environment in the future.
How or where can people see your work? How can people support your work?
You can find me filming at intersectional feminist parties in LA or projecting art at live music events or art shows. My most recent show was in May at my friend's (That Kid is You) album release party. That was SO fun and challenging. My friends are amazing and we are all inspired by each other's drive and support each other. At that show, I built a chill fort installation in the basement with cloth fringe and couches that had my art film project. I also made a new set and projected my art for Dudetune's musical performance at the show. And during the That Kid is You performance I actually live filmed on stage while simultaneously projecting what I was filming via a 50-foot cord wrapped around my waist! That was a feat and I was honored, and proud and relieved when I pulled it off! As of right now, you can catch my work online via youtube, Vimeo, Instagram. Follow me and I will be sure to post where the next Woochie Baby sighting will take place! I'd love to see you there. <3
Contact Info:
Image Credit:
Sara Noe
Sanni Maria
Brent Pearson
Suggest a story:VoyageLA is built on recommendations from the community; it's how we uncover hidden gems, so if you or someone you know deserves recognition please let us know here.