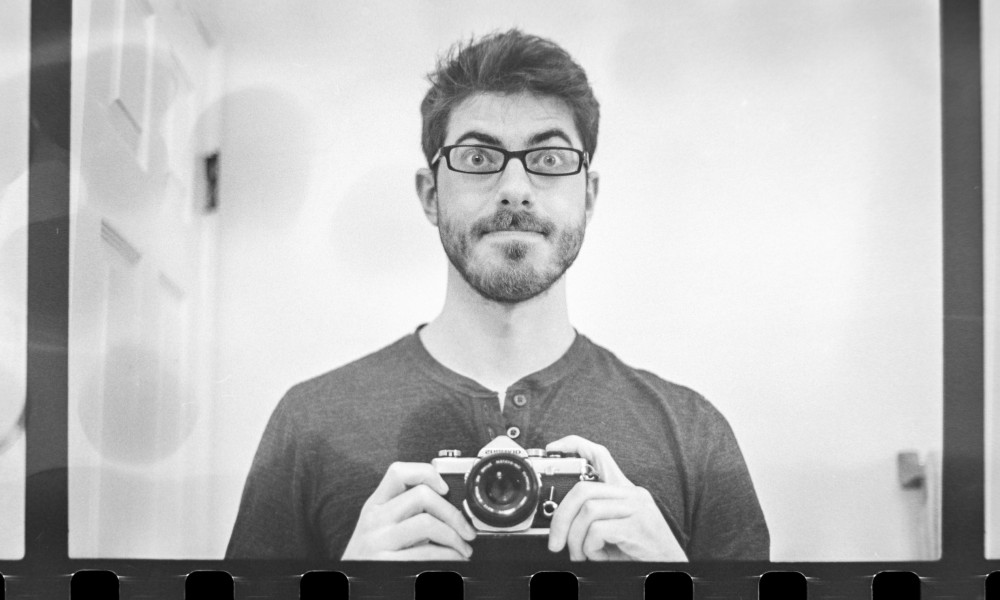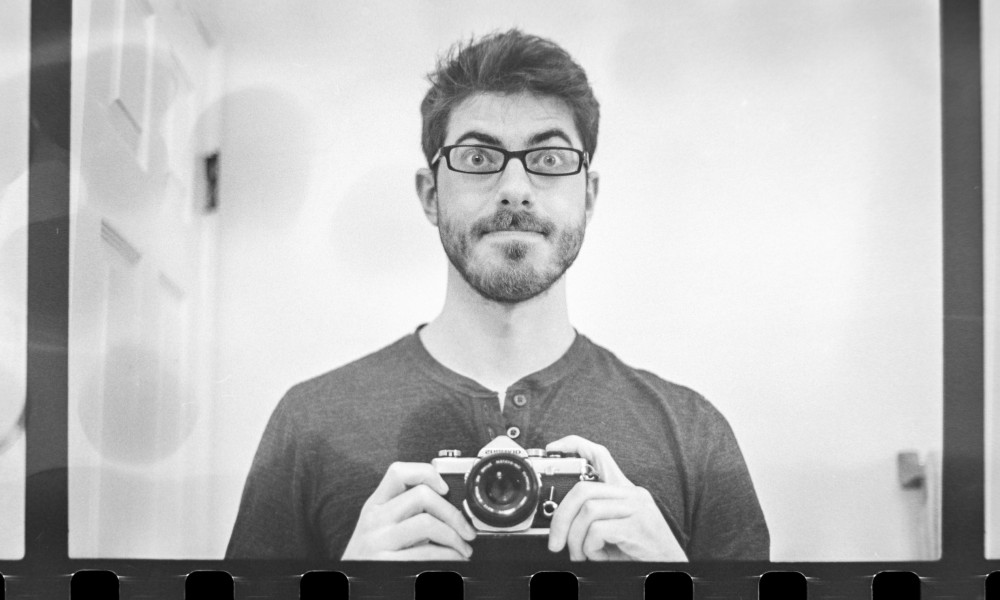 Today we'd like to introduce you to Forrest Leo.
Forrest, please share your story with us. How did you get to where you are today?
I grew up on my family's homestead in Alaska. We were five miles off the road system, in a log cabin accessible only by foot, ski, or dogsled. My dad always carried a camera — but I never thought about photography as anything other than a Dad hobby until I was in high school. Then I started getting into the idea of being able to document everyday life. I realized how cool it was to look back at my childhood and see all the moments, insignificant at the time, that Dad had captured and that were in retrospect really special.
I had also started writing pretty seriously by that point, and found that photography was a great break from that. It's rewarding to spend months shaping a piece of writing — but it was awesome to discover that I was also able run outside to make something beautiful in an instant.
By the time I was in college, I'd fallen in love with photography. My camera was pretty crappy and I didn't especially know what I was doing, but I had a good time learning. As well as "documenting life" I got more self-consciously artsy. I did long exposure stuff, nudes, conceptual shoots. None of it great, but a little better every day. I went to school in New York, and my mind was blown at the sheer variety of life around me. It felt like everything was crying out to be photographed. When I got my first credit card, I immediately maxed it out buying a decent camera and a good lens.
Desperate to pay off the gear, I fell into a job shooting production photos for theatre companies and acting studios around town. The shots never felt fully mine — I was just capturing the work of the lighting designer, the costumer, and the director — but I was good at it and I loved freezing bodies in motion.
I started working on a novel, which took up all my free time, so for about a year I paid the bills with production photos but didn't do much creative photography. I sold the book (it's called The Gentleman, and is coming out this August from Penguin Press) and moved back to Alaska to edit it. I lived on the homestead with my brother, sister-in-law, and my baby nephew. Watching my nephew was a revelation. I'd never spent any time with babies before, and he blew my mind. He looked at the world with such interest. Everything he saw was brand new to him. I started taking pictures of the things he looked at, and then of him looking at them, and pretty soon I was shooting nonstop.
After the book was accepted for publication I moved out to LA. I've got a few more books in the works, but it's pretty hard to make rent by writing — so I'm back to photos for a living. It feels different here than it did in New York, though. I'm paying more attention to people. I still photograph the odd play, but more often I'm doing portraits and headshots and lifestyle shoots. I've recaptured the sense of joy in photography that I had when I first picked up a camera, and I've found it to be an even better compliment to writing than I realized. When I write, I'm plunged into the imaginary world of my story and nothing else seems quite real. I'm shy by nature, and writing exacerbates that. I'll go to the grocery store after a day of writing and stare wide-eyed and open-mouthed at the cashier when she tries to make small talk. But when I'm shooting, I have to be grounded in the real world. I have to come out of my shell and engage with my subject. And when I do, I realize that it's actually fun. Plus, I can reply without hesitation to the cashier at Trader Joe's, "I'm great, thanks! How are you?"
Has it been a smooth road?
I think that because photography has always been for me a secondary creative pursuit, I've hit remarkably few bumps in the road. I feel like sometimes things are easier when you just go with the flow, and that's definitely what I've done with photography — at least on a professional level. I started taking pictures because I loved it, and I still take pictures because I love it. And I got really lucky, because somewhere along the way people started paying me to do it.
What role has luck had in your life and career?
I'm an extraordinarily lucky person. In any creative endeavor a bit of luck is really helpful, and I've got way more than my fair share. It to some degree compensates for my appalling lack of business savvy.
Is there a characteristic or quality that you feel is essential to success?
I'm super easygoing. I go where the wind blows and roll with the punches. I don't know that it's necessarily a virtue — I should probably be more assertive — but it does mean that I stumble into some pretty neat projects. I would rather craft a shoot in collaboration with a model, based on what he or she is interested in or wants to create, than dictate what we're doing.
Let's touch on your thoughts about our city – what do you like the most and least?
Before I moved to LA I lived in New York for almost a decade. Both are amazing places. What I miss about New York is how contained it is — you can walk basically anywhere in Manhattan in under an hour. But what I've fallen in love with in LA is how happy people are, by and large. It's much harder to be a young person in the arts in New York than it is here — I think in LA there are more opportunities for paid work for up and coming artists, which I really appreciate.
Contact Info:
Website:www.forrestleophotos.com
Email:forrestleophotos@gmail.com
Instagram:@forrestleophotos