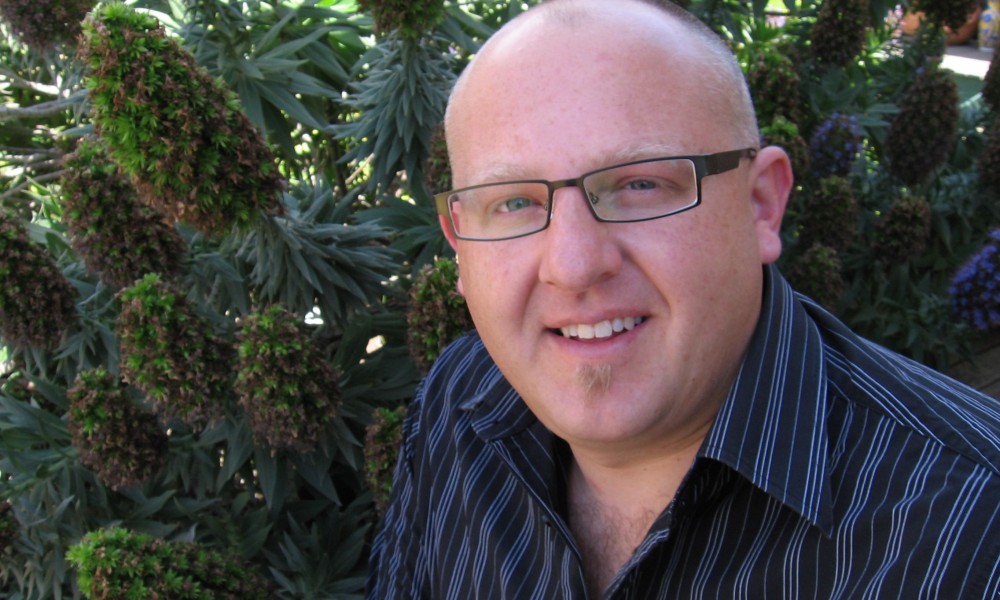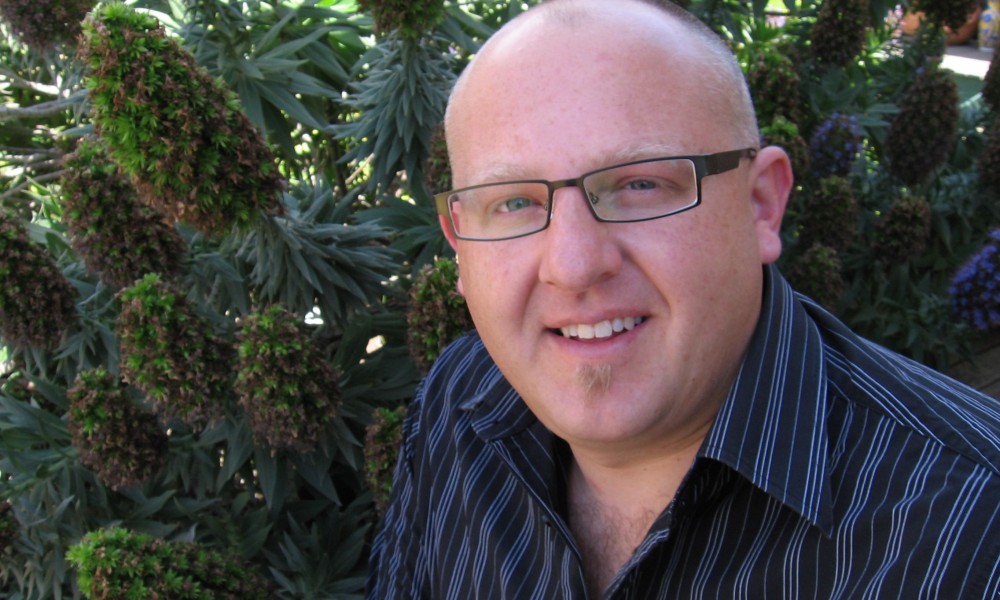 Today we'd like to introduce you to Adrian Wlodarczyk.
Adrian, please share your story with us. How did you get to where you are today?
Photography for me started at an early age and although I didn't take a photograph professionally until my early 30's, I can't remember a time where I didn't want to let my mind loose and create. Scenes, scenario's, playing with and admiring light: the camera seemed like the best medium to express that creativity. I would carry around my film camera and I loved taking photos and getting the results and that is something that stays with me to this day.
Early on I really loved nature photography (and I still chase grizzly bears around sometimes while on vacation) and I guess that can be attributed to the strong memories while growing up of bookshelves filled with the unmistakable yellow spines of National Geographic magazines. They always left me amazed and wondering about the people in them, the places they came from, what was happening in their lives and how the photographers always managed to replace 1000 words with a single frame so succinctly.
Quite fittingly then, I began my photography as a sports photographer and after a brief period covering international events in and around Melbourne like the World Cycling Championships, I ventured off travelling the globe following the World Surf Tour. It was a great experience over the course of a few years and I took a few very well publicised and recognisable images that I am proud of to this day.
Being on the tour and creating good relationships with companies such as Rip Curl opened my eyes up to the world of swimwear, fashion and commercial photography and while in Australia I started to expand on these portfolios. I loved shooting campaigns and conceptualising marketing ideas but I was hungry to be at the epicentre of the commercial and artistic world.
And that is when I headed to Los Angeles. I took a job with Shapeshift Photography where we specialise in fashion, swimwear, portrait, commercial and editorial photography, and I haven't looked back since.
I love being able to help promote people and companies and market their product or image in the most creative and appealing way possible. From swimwear companies in Santa Monica, to corporate headshots for investors in Century City and San Francisco, to designers in Hollywood, the editorial publications out of Los Angeles to the more private surroundings and clients of the Hollywood Hills and beyond, I love having relationships with a broad range of people and knowing what that want to say with an image.
From individual models, products, artists and actors through to the complexities of multiple element advertising type shoots, conveying human emotions and messages is the thing that really drives me to get the best image for my clients.
Has it been a smooth road?
Haha… Nothing worth doing is ever a smooth road!! I have had a very interesting journey not only through my photography career but through life in general, as have most people!! These challenges always turn into our greatest lessons, though, and make us who we are.
On a professional level, moving country has probably been the greatest challenge. As I mentioned previously, I moved here from Australia nearly 4 years ago and while I have been an avid traveller all my life and I adapt to different environments very quickly, becoming ingrained into another culture and maintaining a successful professional career while living there has provided its own set of struggles along the way.
But they have been good struggles. Here are some examples.
While Australia and America share many similarities, the accent and meanings of certain words are not one of them!! Learning the intricacies of the American lexicon, while on a shoot, quite often ends up in laughter at a few misunderstandings.
I don't see this as a struggle though because it has taught me how to relate and communicate with people on a deeper level and its also shown me a lot of different ways to get people to show their true personality in a shoot…….which is the most important thing!! It is always rewarding to hear things like "Everyone says that that is the best photo of me that they have seen" or "That is my real smile". And I can attribute getting the best marketable and most intimate of feelings, looks and expressions to having the ability of communicating on different levels.
Photography itself has never been a struggle here because California and the West Coast, in general, has such amazing light, so I guess if anything else has been a challenge its been the little things like finding where to buy my favourite clothes and equipment, searching out the best places to drink great red wine with awesome food and having to pick which sporting teams to follow.
Personally, my biggest struggle was being involved in and walking away from a serious house fire that engulfed the building I was staying in, and where I was fast asleep, on the night before Thanksgiving 2015. While I escaped relatively uninjured considering the circumstances, I lost a lot of possessions and recovering from those material losses was a bit of a process, but with amazing support from friends and clients all the way through Santa Monica, Venice and Los Angeles in general, I got back on my feet pretty quickly.
I can laugh about the experience now, and that is due in no small part to the wonderful and kind people around me in the city of Los Angeles, the place that I love and call home.
What's the hardest part of your job?
The hardest part of my job is a bit of a contradiction because it's probably the best part of my job. I love what I do, and I do it passionately and with as much eagerness as when I first picked up a camera, and this can cause problems sometimes when I get entrenched in what I do and forget to cut a bit of time out for myself each week. I love working on a project with my clients and being involved in a creative and commercial process from conceptualisation through to completion, so keeping my eyes open at 3am while trying to get someone's project over the line before deadline is probably the hardest part of my job hahaha!!!. But it's a good problem to have because I love what I do and I always want to see my clients succeed!! The satisfaction I get from seeing the job done overrides the difficulties every time.
Another crucial part of my job that is sometimes very difficult happens when photographing people. The most critical and emotional part of a photograph happens when people are themselves and they let the viewer "in". It only needs a second, but it is a very powerful and intimate moment for a person to have this realisation. That they can display the person that they think they are but they may be too afraid to show it in everyday life. Its a very rewarding feeling to be able to read people and get them to be themselves in front of the camera. So once again, the difficulty has a huge silver lining.
The other part of my job which is difficult is keeping up with new technologies and having the time to experiment. I get so busy that the pile of unread magazines and books on my desk has spilled over to my coffee table and my weekly reading schedule has usually been blown by Monday afternoon!! If it wasn't for the internet I don't know where I would find out anything. Cutting out some time for new shooting and editing methods is extremely important and I do my best to sneak in a test shoot as regularly as possible just to play around and see what exciting new things we can achieve.
How do you define success?
I personally define success as: following my intuition and my heart, and then having the courage to not only choose and commit to that path but to do all it takes to honour it. Success, to me, is having the ability to follow this through, and trying your absolute best at all times.
I have two favourite sayings that I carry with me. One is the tail end of what Muhammad Ali used to say before he got in the ring. At the end of the whole "Float like a butterfly" speil, he would finish it off with "Rumble young man, rumble". My other favourite saying is "Dreams don't work unless you do".
Both of these refer to basically, just putting in an effort. Try. Always. Rumble, everyday. With all your heart. Not fighting or boxing or anything like that, but just giving your best in every situation and having a go. If something cant be done, find another way. If something can be done, go further. Go to bed exhausted, and if you can do that, it has been a successful day.
Success is also surrounding yourself with the people you love at the end of that day. Friends, family, work colleagues, sporting teammates, people that are worth your time and effort. People that will help you create the memories that you will hold onto forever.
In addition to having a close circle of family and friends, something my family taught me was that part of success is being a trusted member of the community. Honour your word, be genuine with your intentions. There is no better feeling than when a client rings and says "Here is the outline for the campaign, and we trust you with achieving the end result, off you go". To be able to encapsulate the feeling of a brand or community, and having people trust you to do so, is a wonderful thing.
On a professional level success to me is knowing your talents and skills, and using them in every way possible to produce the best work that you can, that allows your clients to reach their goals.
What are your plans for the future?
At the moment my plans for the future are wrapped up in next season's swimwear lines which have already hit the studio floor and are ready to be shot!! New styles, new colours, different shooting styles……its all go and it's exciting! The activewear and other summer fashions are also ready for new campaigns so its a busy time of year.
The holiday season will also be upon us sooner than we think so corporate functions, parties and a fresh set of company headshots for the new year quite often take priority for a lot of people.
The editorial and portrait scene is consistently busy and in the next year I would like to do more of these shoots and become a bit more elaborate with some of the scenarios. I mentioned previously about trying new things and also taking some time out, and what better way to relax than to incorporate my location research while I explore!! It would be great to scout out a few new quiet locations in Mexico for swimwear editorial and some mountain locations in the more northern states for the following winters campaigns!! There is nothing better than being out on the road with a crew of people all looking to get the best shoot result possible!! It's a lot of fun!
On a personal level, there are a few things that I would like to cross off the list in the next year. I have always wanted to head to the mid-west during the spring and chase around a few tornadoes and see what sort of photographs I could come up with. Nature is something that has, and always will, intrigued me and seeing the force of these phenomena would be amazing. Not to mention seeing some of the wonderful US countrysides!
I also think it would be something to spend some time on a few ranches in the Wyoming/Montana areas and document some of the relationships between the horses and the people that are around them everyday. This country has so much character to offer through its landscape, wildlife and people and it is a wonderful thing to let your mind get lost there for a while and just unwind and absorb.
I have found that there is no better basis for thinking of commercial campaigns than observing what nature has to offer and seeing how she does things. It results in some, let's say, interesting ideas!
Contact Info:
Website: www.shapeshiftphotography.com
Phone: +1 310 741 7773
Email: adrian.ssmp@yahoo.com
Instagram: adrianwlod
Facebook: https://www.facebook.com/Shapeshift-Photography-484520238287973/

Image Credit:
Make Up and Hair Artists for a variety of my uploaded photos were Lauren Melton and also Dominique Lerma
Editorial shot of interior designer was shot for Cantoni.
Models are Charlotte Delamor, Monique Victoria and Stephanie Voelckers.
Painting Artist is Stephen Rowe.
Tito's Vodka is a sample image