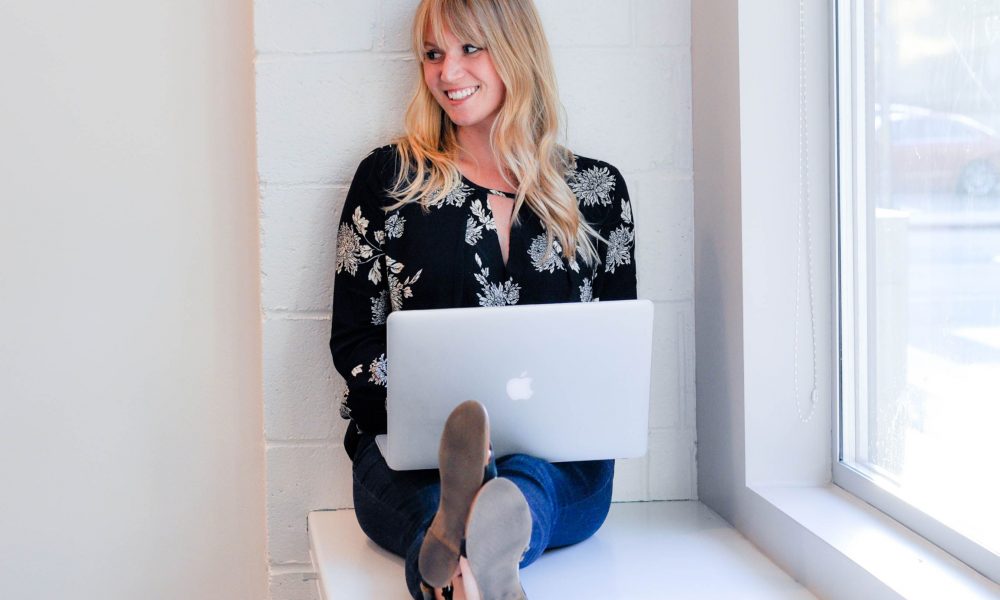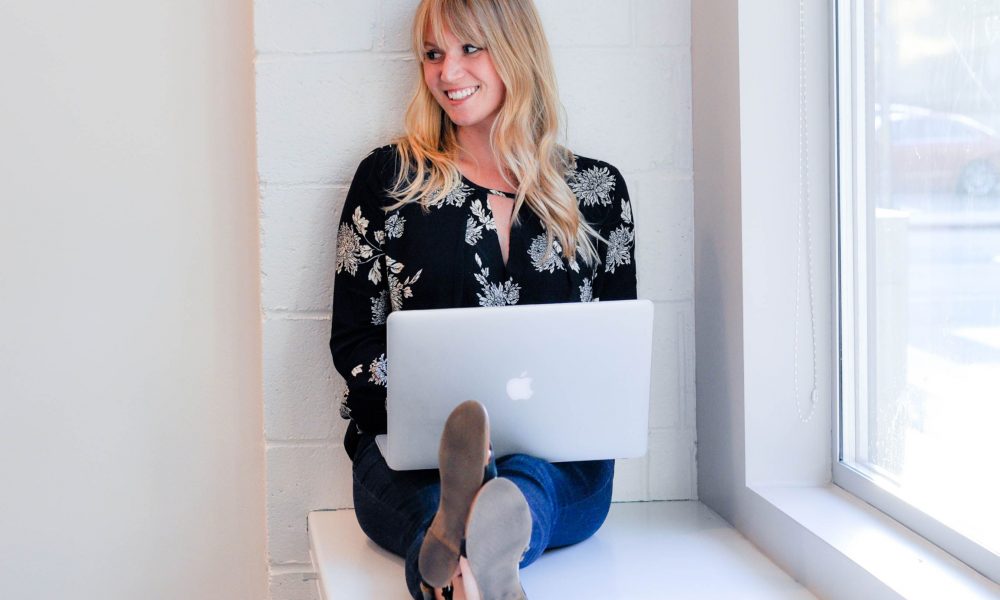 Today we'd like to introduce you to Lauren Manuel.
Lauren, please share your story with us. How did you get to where you are today?
Design is something that I naturally fell into. I was always the kid that spent way too much time making my school projects look perfect and truly believed that the extra finesse always paid off. I even remember going to the hardware store with my parents as a child and spending the entire time in the paint chip aisle, collecting different color combinations. The only way that doesn't make me feel like a super dull little kid, is to know that eventually, I'd become a designer with dozens of digital color libraries and it turns out the paint chips were just good practice!
When I first realized that there were people who were actually paid to design everything from cereal boxes to band posters, it sounded like heaven to me. I moved to LA after being accepted into UCLA's Design|Media Arts program where I received a multidisciplinary design education. I became enthralled with that fact that good design is more than just a pretty face; at its core, it's all about functionality, problem-solving, and if you can make it beautiful too, well, then you've found the sweet spot.
Immediately out of college, I started designing for advertising and digital agencies in LA and feel extremely fortunate that my teams worked with some of the biggest brands and retailers in the world. I couldn't help but wonder if working with smaller companies might be a better fit for me, though; with clients whom I could build a personal relationship with and help be a part of their success. I started working on side-projects with my now-husband (who's a super talented programmer), and I realized that the projects he and I worked on were some the most fun and creative work either of us had ever done. So, I took the leap, left my agency job, and together we started Boss Sauce Creative, a boutique creative lab. Now we spend our days crafting bespoke web experiences, mobile applications, and visual identities for a variety of clients in varying industries.
Has it been a smooth road?
I think anytime you start a business for the first time, you're going to hit a few bumps in the road – it's a process with lots minutiae to learn, accept and persevere through. I've been lucky to have a such a supportive network and, of course, I'm not a solo entrepreneur so I always have someone to lean on for guidance and help make tough decisions. That helps tremendously.
So, what should we be on the lookout for, what's next in store for you?
More immediately, I'm planning on creating more product design and personal work. It's easy to put your own ideas and projects on the backburner when you're working on paying client work but I'm trying to find more of a balance. Doing something purely because you believe in it or find an idea interesting can be challenging to justify when there are so many other things asking to be prioritized. However, in the last 3 months or so, Boss Sauce has actively been trying to fit in some new company products and I've noticed it's really pushed my creativity, emboldened me a bit, and actually makes me a savvier designer for our clients.
Let's dig a little deeper into your story. What was the hardest time you've had?
Deciding it was okay to break up with a steady salary in order to start my own business.
A few years back while working for an agency, I found myself in a bad pattern of working around the clock: coming in early, taking work home with me, being the only person in the office on the weekends and feeling pressured to take on more. I was equally frustrated that we didn't have an in-house development team and more often than not, I was already assigned to the next project by the time development kicked-off. The communication with outside developers was breaking down and projects were not launching nearly as polished as my standards expected. However, I was getting great exposure to big clients, saw my skillset growing exponentially, and could afford to live comfortably – was feeling happy at my job all that important or was it a fallacy of millennial upbringing ?
Day in, day out, I'd wake up dreading the work day. One morning, I had a flashback to when I was a design intern and thought about how I'd wake up truly, genuinely, excited to start my day. And I wasn't even salaried back then. Design should be a fun job – no doubt it can be hard or frustrating, but it should be fun! Realizing I needed to find a way to get that feeling back, I looked for alternative options.
The comment I'd heard the most was, "You have no idea how much hard work goes into starting your own business until you do it." I had no doubt that was the case, but I also had proven a million times over to myself that I was not afraid of hard work. When I started finding ways to fit in side projects with my now-husband and Boss Sauce co-founder, Steve, I immediately noticed the difference in the quality of the end-product and my attitude was so much more positive. Starting my own business seemed like a necessity; which honestly felt so foreign to me. I had always seen myself taking the traditional path of working my way up at companies until I found my dream job. I was terrified of making the wrong choice, of falling behind in the "path" if my own company didn't work out. Ultimately, I knew I just had to try to find out and I'm so pleased to say that even on my hardest days, the work I've done for Boss Sauce and our clients has been the most gratifying I've ever taken part of.
Do you ever feel like "Wow, I've arrived" or "I've made it" or do you feel like the bulk of the story is still unwritten?
Definitely both, but I felt like we were beginning to make it when new clients started coming to us versus us going to them. Having someone see your work and seek you out specifically is a really good feeling. Referrals also give me that "wow" feeling – it's the most genuine compliment someone can give.
Contact Info: