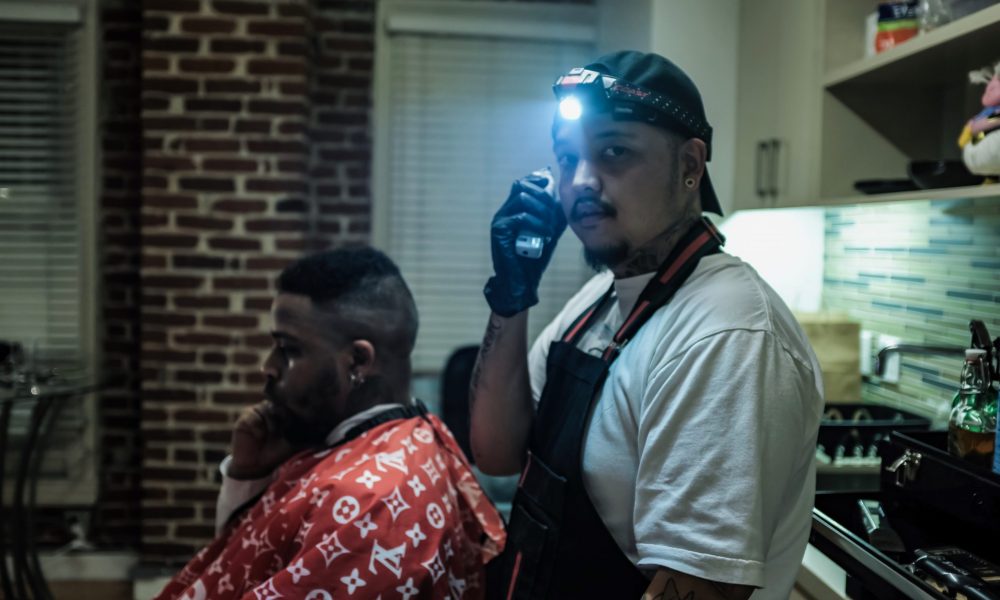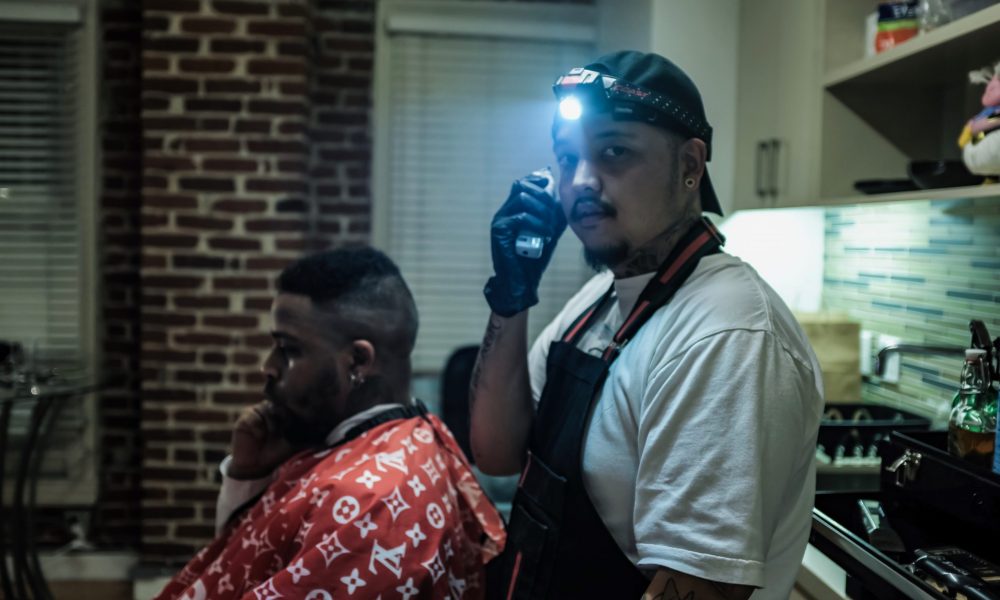 Today we'd like to introduce you to Sang V. Tran.
Sang V., we'd love to hear your story and how you got to where you are today both personally and as an artist.
My name is Sang Vihn Tran. I am 26 years of age, I am the first generation out of my family of four here in America. Raised in West Los Angeles both my parents and older brother came from Vietnam, Saigon as others refer as Ho Chi Minh City. Funny story at the time, I was pretty much the only Asian kid in my neighborhood and schools majority ethics were Hispanic or black compared to how it is today. I am a professional barber of eight years here in Los Angeles. So how I found barbering or first heard of it growing up in my neighborhood, they were always talked about as the coolest people and respected in my eyes and as a kid, I always wanted to be looked up to and talked about I grew up less fortunate than most kids. I didn't get to go to the barbershop as often as other kids so in my household my parents would take me to a run-down salon or try cutting my hair themselves and it was a nightmare every time so as a child there was always a pair of cheap clippers at my house. And me, my brother, my friends when we would hang out we would always just try to hook each other up and as time went past I happen to get more interested without even knowing it. I became the best out of the group to give out bad haircuts.
So me at age 17 hanged out with the wrong people from the neighborhood of West LA got kicked out of school. I was working at some yogurt ice cream place getting paid under the table thinking I had life figured out and out of nowhere I had life-changing news. I find out that I'm having a baby on the way with my girlfriend. So one of my best friends actually started barber school and he walked in my house catching me cutting hair and put together he asks me hey you should come to check out my barber school. I didn't think much of it but he picked me up the next morning and this barber school was located in South Central on Vermont and 55th it was the weirdest and unexplainable feeling of greatness and excitement. I walked in I see barbers of all color white, black Hispanic and few more Asian people. Better than what I'm used to all working together in harmony and I just wanted to be a part of it so bad so I got started soon as possible.
I would work at the yogurt place during the night and go to barber school in the morning through noon and my ice cream money was paying for my school fees, I was also the youngest of all barber students I see ages from 25-50. It was a little intimidating but I was drivin and determined to be the best I've always felt like I had it and that I was great even though I was still giving out the worst haircuts. So as I started coming home from barber school, my household tuned into a business while my friends would hang out I started charging everybody 5$ a haircut kids would come before or after school for a haircut and as a teenager, I finally figured I'm getting paid for something. I like to do it was non stop at my household the word got around the neighborhood I became the guy talked about trying to do something positive. I felt respected but still felt broke lol. So towards the end of barber school, I got a newborn and my barber license around the same time and again the neighborhood was talking about me little did I know barbershops knew about me and I got a job the same week. I got my license, the name of the shop that picked me up was called Pico Barbershop they were known as one of the top barbershops as I was coming up this shop had opened a few locations.
I was placed in the Venice location it was one of them typical barbershops that you see in the movies guys playing dice selling bootleg DVDs people hanging out drinking not even waiting for a haircut summertime BBQs it was fun. So one of my clients that's actually one of my best friends today goes by Azizi Gibson at the same time as I was pursuing my dream so was he. He's a rapper n started blowing up I was his barber at the time an he needed an emergency hair cut for a show this was the first time I figured out that I can pack up my stuff up and cut hair at any location so here I am cutting hair backstage different environment again it was the same feeling as I stepped into a barbershop school for the first time an it became a thing for me I turned a favor into a service I called it "House calls" meaning I show up any time of day and location ready to cut hair and there goes the neighborhood again Sang does house calls he was cutting hair backstage and it spread like a wildfire different artist & actors reached eventually heard about me and reached out an I became many greats personal barber slash psychologist best friends.
So here I am today eight years in the barber industry, I've done many achievements that I would've never imagined to accomplish but I don't necessarily feel successful I'm grateful and blessed but not finished. I am currently in a private barber loft by myself with a booking website located in the art district in Downtown Los Angeles, I still do house calls everyday excited to meet new people new relationships and collaborations and I am actually planning on putting together my own barbershop kind of business sticking to my whole idea of a private barber loft appointment only kinda deal I hope the world is ready for what I'm about to share.
What do you think it takes to be successful as an artist?
Success to me is when you leave a mark behind still breathing or gone.
Do you have any events or exhibitions coming up? Where would one go to see more of your work? How can people support you and your artwork?
IG @SangV.tran, @SangStudios www.Sangthebarber.com
Contact Info:
Image Credit:
SangV.tran
Getting in touch: VoyageLA is built on recommendations from the community; it's how we uncover hidden gems, so if you know someone who deserves recognition please let us know here.