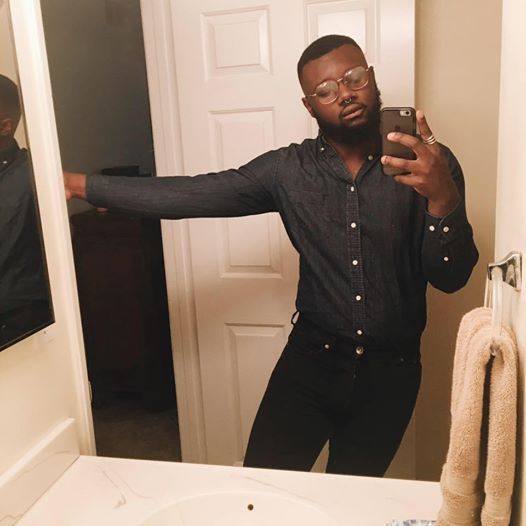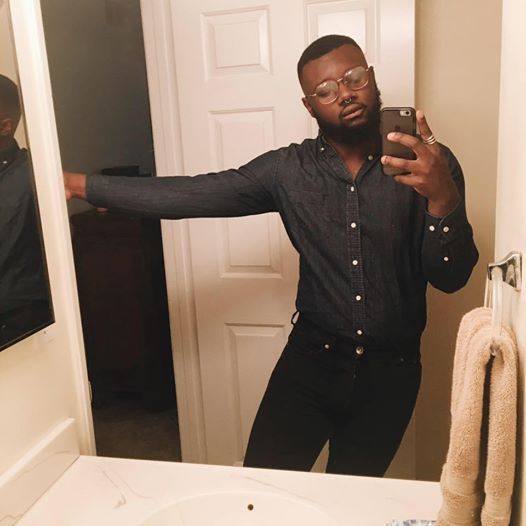 Today we'd like to introduce you to Rakeem Cunningham.
Rakeem, please share your story with us. How did you get to where you are today?
My introduction to photography came when I was 16 in high school. I didn't have friends so on the weekends, I would pick up my camera and a cardboard box for a tripod and walk to this park a block away from my house. After I started posting photos online on Flickr and Facebook, people started to take notice. When I turned 19 and was a sophomore in college, I decided that if I wanted to take photography seriously, I was going to need to work with agency models. I did my first test shoot when I was 19 and interned at LA Models for a bit. After a while, I realized that I kept photographing people who were told by society that they were already attractive and included while I simultaneously hated myself. When I came out, I started to experience racism and hate on a whole other level. So, it was that coupled with me turning 22 that I decided that I had to go on a journey to love myself and that's what led me to where I am now!
Has it been a smooth road?
Not at all! I remember being 18 and starting to first dip my toe into fashion photography and my professor at the time told me that "this isn't what the program is about." There were times when agencies wouldn't want to pay me and I'm sure that there are some that still won't. With my self-portraiture, there are people who tell me to "put my clothes on" or flat out call me ugly or things along those lines. I think when you're a black man who loves himself without any concerns about overall masculinity, it threatens people. People like to put you in this box where I have to be hyper-masculine all the time and that's just not me. I've never been that way. I experience emotions and want to reclaim my humanity with the work I'm doing. At this point, if that makes someone uncomfortable they can kiss my ass.
When you look back, what are you most proud of?
My proudest moment was actually not too long ago. Someone sent me a DM on Instagram that said "Your work is so beautiful, healing and inspiring. I'm so content with my body and skin and features now. The chaos and temptation to hate are there, but I have seen much evidence to save off old harmful standards. I have developed an appreciation for myself, my intellect, emotions, body, style, and expression."
I do what I do because I want people who were like me and people who look like me to love themselves and to be seen as human. To have someone send that and say I was a source of their own self-acceptance literally made me break down in tears. Never in my life have I been so honored and humbled and proud.
Were there moments when you had to struggle?
Definitely. There was a time when I moved back from college where I had no job and was a P.A. to get money. During that time, I was rejected by someone I thought I was in love with and honestly housed a lot of self-hatred. People told me all the time that they liked my work but didn't want to pay me for it. I was at an all time low. Photography was really the only thing that I had at that time and it saved my life.
In terms of personal struggle, I think being a queer POC, it's hard to get to this place of self-love because we're BOMBARDED with media, social media, and lawmakers telling us otherwise. If you look at these Instagrams that talk about "beautiful gay men" or "bears and cubs and scruff" and shit like that, it's FULL of white men or white passing men. There are tons of photographers and artists who only choose to highlight muscular bodies or pale bodies and so everyday you take in this unconscious stream of self-hate. It's a STRUGGLE to get to a place where you can go "you know what, despite my physical, I'm a great personal spiritually and mentally, and morally. And I happen to be fine as hell just as I am."
Is there something we can do as a city to improve the outlook for professionals like you?
Well, it depends on what you want to do. Los Angeles has a ton of opportunities, but for me, I feel like I am just starting out haha. I've been photographing models since I was 19, but I feel in the last year is when I really found my voice photographically. But in terms of starting out, if you want to go the fashion route then LA has a huge pool of places to pull from. My only issue is that it's not diverse. LA is what I like to call very "Pumpkin Spice Latte." There's the same type of person and doesn't really make you feel inclusive if you're not an adonis type. Also, as a photographer, you're going to have to do projects you don't want to do sometimes and I think I would tell people that that's okay and doesn't make you a horrible person.
Contact Info:
Website: rakeemc.com
Email: rakeemc@gmail.com
Instagram: rakeemc