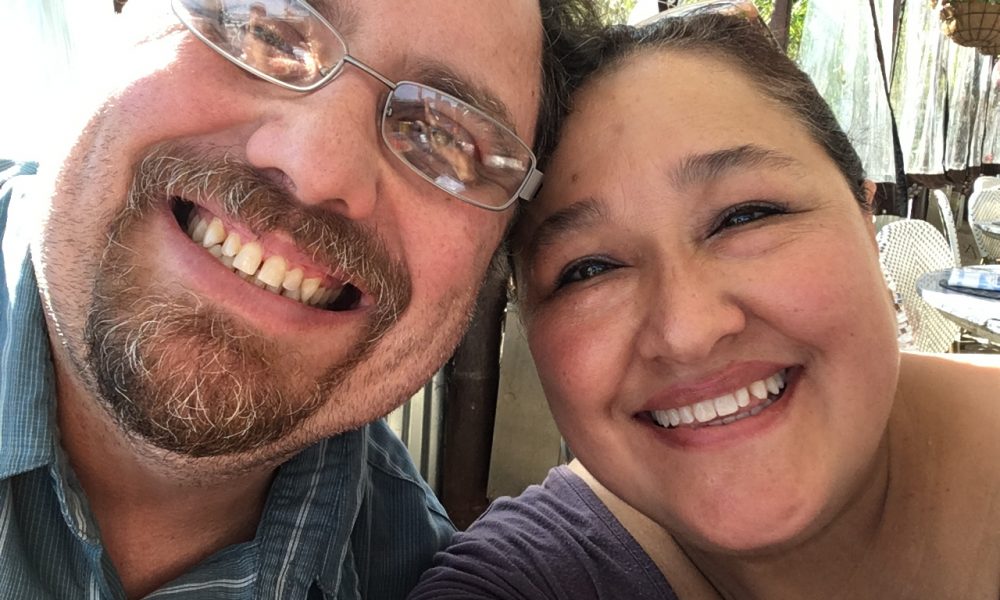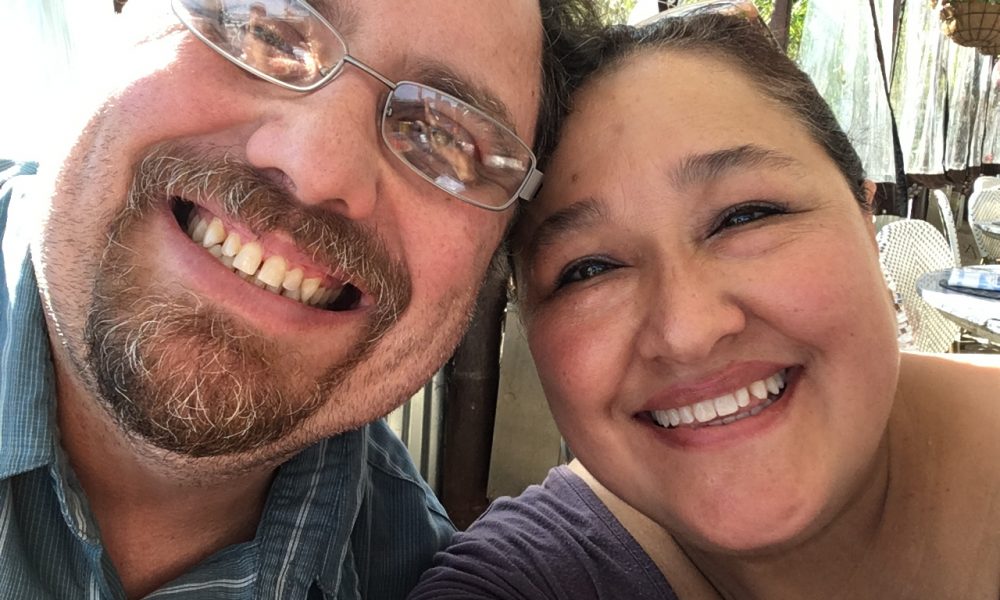 Today we'd like to introduce you to Samuel Gillis and Glendy Mattalia.
So, before we jump into specific questions about the business, why don't you give us some details about you and your story.
There was me.
A professional writer/producer who's worked with ABC, NBC, the Oprah Winfrey Show, PBS, Twentieth Century Fox, Kingworld and the Chicago Tribune. Glendy placed in the top 250 out of 7,000 writers in the first Project Greenlight and was a semi-finalist in the prestigious Spielberg/Paramount incubator Chesterfield
Writer's Film Project.
Fun fact: Glendy lived in Paris, France for six months and was a cheerleader in high school.
There was him.
A classically trained painter who studied at The Atelier Alternative, The School of the Art Institute and Indiana University. Sam's a prolific artist whose work has been featured in museums and exhibitions around the world including the John G. Shedd Aquarium, National Museum of Mexican Art and the River East
Art Center.
Fun fact: Sam makes a mean lasagna and his hobbies include playing bass and trying cool stuff like Tuvan throat singing.
Together we made this. https://youtu.be/N8LNoyhScxo
Has it been a smooth road?
Cue the wavy lines that transport you to The Past where we wrote this for a gofundme.
A Series of Unfortunate Art Events (totally caused by our own idiocy)
Once upon a time (in 2010), in a city far far away (in the middle of the country) [Chicago], my wife and I ran the little art gallery that could (Gallery Swarm).
We produced a bunch of cool art events (whoohoo) and became a staple in our art community (cue the perfect montage).
Until…
The shores of Saugatuck and Michigan's awesome art scene beckoned us to turn an innocent vacation into an ill-advised permanent change.
Even though we weren't of retirement age, we dreamed of a little cottage by the lake where he would paint and I would write and the dogs would play and the bird would chirp.
So, we packed up the dogs, the bird and the art and set our course for Saugatuck, Michigan.
Unfortunately, we only made it as far as South Bend, Indiana.
Though we enjoyed our time as Hoosiers (yeah right), South Bend wasn't quite the cultural mecca you might think (duh). The writing and producing jobs for my wife were scarce. The art jobs even more so.
With all types of bad jujumuhgumbo hitting us in the face, we did what any other complete eegits would do.
We decided to up and move to Los Angeles, California!
My wife was from there. And her whole family was still there. So, it seemed to make perfect sense (to the adventurous, but clueless).
So, we sold pretty much everything we owned or gave it to charity (mostly to charity).
Put our incredible art collection into four 10×10 Uhaul Storage Pods, packed ourselves and the dogs back into the car and set our compass for Baywatch Country.
Let's just say…things did not go well. And leave it at that.
(Flash forward to present day February 2017) We're doing better now. Settling in to our new reality and looking for a permanent place in California to call home.
The problem is that the rent on the pods is kind of like Sisyphus rolling that darn rock up that tootin' hill every day. A ridiculous struggle that bears no fruit.
We are in constant fear of the art meeting with some terrible calamity. So, I'm starting this GoFundMe to raise money so we can safely transport the art to Los Angeles where we will launch a new little gallery that could – LA style.
Flash forward even more…
We have safely transported the art from the Midwest (WOOOOOT!) where it resides at a super-secret undisclosed location (Orange County) thanks to our Angel Investor who wishes to keep his wings under lock and key.
So let's switch gears a bit and go into the Wrinkle Art story. Tell us more about the business.
Wrinkle Art is an online and popup gallery unique in form and function.
We offer a wide range of mediums, styles and techniques from local artists to artists across the United States and from around the world.
​As artists ourselves, we want to make art affordable and accessible to everyone. So, we have offerings of art from a few bucks to collectable high end art.
Currently, we feature art from a massive private collection and nurture artists in all levels of their careers.
How do you think the industry will change over the next decade?
Wrinkle: something new or different; innovation.
The future of art has arrived.
What's wrinkle art?
Amazon did it for books. iTunes did it for music. Now Wrinkle Art does it for art.
Wrinkle Art is changing the way art is exhibited and distributed. Our mission is to featuring e-art packages, mood art "stations" à la Pandora and print on-demand art to make art available to everyone on the media they want at a price they can afford.
Meanwhile, back at the gallery, the original artwork retains its integrity and value and is still available for purchase for more advanced collectors.
Historically, the success of art sales on media like posters, giclees, greeting cards or magnets depended on a demand for a specific work of art to be popular.
With Wrinkle Art – demand and popularity are inherent because artwork featured on any given media is specifically chosen to print on-demand by the consumer.
The cord-cutting lifestyle has reached the artworld.
The millennial mindset has become a part of popular culture. It's a consumers' market and the sophisticated shopper curates everything in their lives to get, and pay for, only what they want and nothing else.
Now, with services like Sling TV, Gwynnie Bee and Blue Apron everything from the live channels we watch to the clothes we wear and even the meals we cook at home has become an exacting science of lifestyle curation.
Art is no different.
And with Wrinkle Art – cord cutting art is now a reality.
Pricing:
Original art and print on-demand pieces starting at $20
Middle budget pieces at around $1250
High-end collectible fine art from $20k and up
Contact Info:

Image Credit:
Art provided by Samuel Gillis one of the founders of Wrinkle Art.
Getting in touch: VoyageLA is built on recommendations from the community; it's how we uncover hidden gems, so if you know someone who deserves recognition please let us know here.