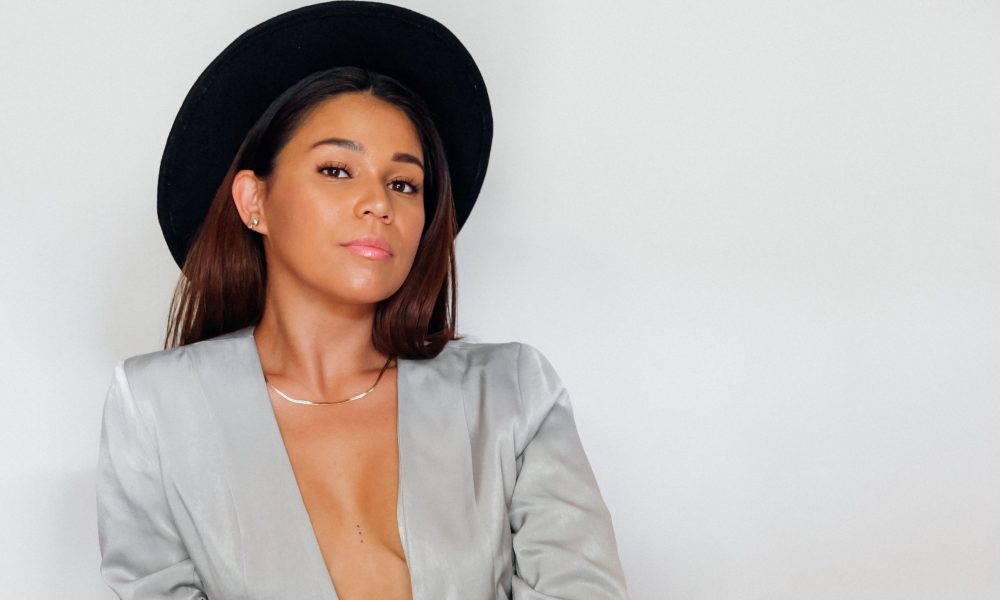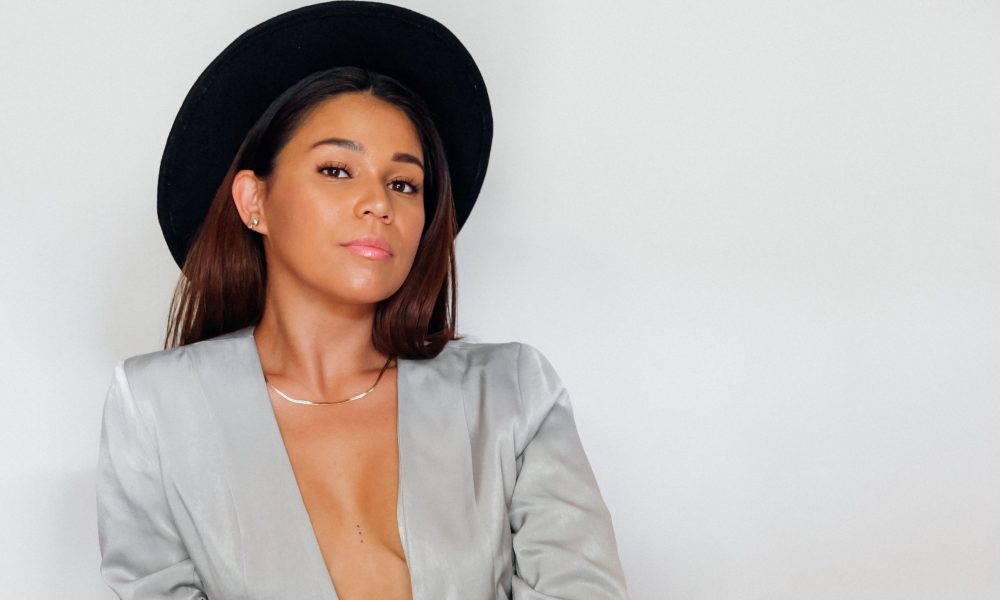 Today we'd like to introduce you to Samantha Lopez.
Samantha, can you briefly walk us through your story – how you started and how you got to where you are today.
I believe my love for photography and drawing began when I was young but not in an artistic way yet. My mother took photos of everyone and everything. Every moment and person had to be captured. Memories were everything to her and somewhere along the line that was instilled in me. From always using disposable cameras to digital, I wanted to document everything because remembering with my mind wasn't enough for me. With drawing, I just remember always pausing my cartoons like the Rugrats and Doug and trying to draw them. Then I got obsessed with design and would try to draw floor plans when I was seven years old.
As I got older though, I got distracted as most kids do. I transferred from my private school to public school in Fontana and started hanging out with a new group of friends. Unknowingly I would again fall in love with another form of art just one that is frowned upon, graffiti. I was an only child living with a single mother that didn't get home until the evenings, with minimal discipline, in my mind I was free to do what I wanted and thought nothing of my actions most the time. I became obsessed with how street art was born and all the technicalities behind it from design, representation to the gangs. I eventually moved up north when my mom thought the change would get me to do better. We moved near Sacramento to a small town named Galt for two years. I got into heavy drugs and a pretty unhealthy relationship. During this time, I was still teaching myself the art of graffiti and feel in love with engineering after I took it for an elective. I didn't know until I got older that my mind loved being challenged and had I known then I probably could've taken other paths but every path leads you to where you're meant to be. I one day woke up and left my relationship behind, begged my mother to move us back to southern California, I quit doing drugs and haven't touched them since.
I started going to the clubs after a bad break up and having two kids to escape myself. I remembered being more interested in the people making jobs out of the scene instead of the actual scene itself. I decided one day to walk away from all of that and enrolled in school for graphic design in 2012. I ended up pregnant with our 3rd child right before I enrolled for school and had no idea until I was two months along. I finished my first year, took a break to have my son and then went right back. I had a photography class I had to take and instantly fell in love. As the months went on, my relationship became very bad forcing me to drop out of school and I decided to pursue photography on the side while I picked up a job. I started shooting weddings, friends and documented everything my kids did. In 2015, I decided to quit my job and pursue photography full time. I didn't know how I would do it but that very month my sister's friend had posted she was looking for a photography assistant and from that moment I became a full-time photographer to this day. I now shoot mostly weddings, for a designer monthly and a few businesses.
My biggest passion in photography is photojournalism I love to document life happening. Between all that, I wrote poems and spoken word pieces to deal with my pains and happiness. Eventually making a limited-edition poetry book titled," You Matter" in March 2016. I also had deeply missed drawing but decided to try and paint in 2017 and sold my first big canvas piece I had painted of Frida Kahlo that year. Now I'm painting as much as I shoot. Amongst all that, I recently started pursuing acting and have so much to learn but I love challenges and anything that makes me feel nervous and like there's a warm fire inside me is where I know I'm supposed to go.
Great, so let's dig a little deeper into the story – has it been an easy path overall and if not, what were the challenges you've had to overcome?
My journey has not been the easiest but it has not been the hardest either. I'm truly blessed to have the support system I do between three amazing parents and friends that have been here for me through every trial and error I truly would not have made it this far. I suppose most of my struggles come from raising three kids as a single mother and trying to pursue what makes me happy has been and still is the hardest part. I'm in a constant battle of am I doing the right or wrong thing? Should I just go get that 9-5 and sacrifice my time with them so we have all we want and more but come home miserable and only get time with them two days out of the week? Or do I do what makes me happy and see them more often but sacrifice the extra things in life? The extra money I made would go into rentals trying to build my portfolio and taking jobs I knew I'd only end up making a 10% profit out of after gas and rental fees for equipment. I've missed so many networks and traveling opportunities. Up until 2019, I struggled deeply financially but I knew with time and dedication, I would find a way. Overall I always end up back into pursuing the arts of different mediums. It's taken many years for me to realize it's not selfish for me to deserve a career that makes me happy even if it makes less but gives me more of what matters.
We'd love to hear more about your work and what you are currently focused on. What else should we know?
I paint, I'm a photographer, just started pursuing acting, I've written a poetry book and working on a second one. I'm proud of everything I've done. Photographer gives me the opportunity to give people their moments back. I have this saying that the best moments are when you're not looking even if the shoots planned those candid moments will always be the best.
What I'm most proud of though would be my poetry book for a couple of reasons. The first being that I pushed myself to make it happen no matter how afraid I was. The second was that I had so many people through the process of those writings sending me private messages about their lives. Some of those people now being very close friends. Not only did they believe I was helping them but the whole time, they gave my words and pain a purpose, in return healing me. I'm proud of my scars because they've helped others face theirs.
I think what sets me apart from others is my kindness, genuine concern for other's happiness and never letting anything control my choices in life except feeling inspired. It can block me from some opportunities at times but I've never regretted any of those loses. As I mentioned before, you can't lose when you follow your passions. It's a different kind of fulfillment. My friends, my family and my clientele have always told me they're grateful for that from me and to know someone like that. I'm very grateful to always receive the same company in return.
Is there a characteristic or quality that you feel is essential to success?
This answer may not sit with many people but I never allow money to inspire or make a choice for me. Success is much more than what your bank account can hold. I believe in being myself and making sure every person I cross paths with is treated just like the person I met before them. Money should never make you. Your passions should always be the number one reason you feel inspired. I believe if you hang onto that passion and allow it to guide you, you'll never lose.
Contact Info:
Suggest a story: VoyageLA is built on recommendations from the community; it's how we uncover hidden gems, so if you or someone you know deserves recognition please let us know here.