Today we'd like to introduce you to Samantha Hurtado.
Alright, so thank you so much for sharing your story and insight with our readers. To kick things off, can you tell us a bit about how you got started?
My mom was born in El Salvador and came to the US when she was a little girl. My father's parents are from Mexico and he was born in East LA after they immigrated to the U.S.  I grew up in Montebello and East LA. After graduating from Schurr High School, I attended Pasadena City College and would take the bus every day to Pasadena from East LA. It was a lot! Then, during my last year at PCC, I got pregnant with my now nine-year-old daughter. Life had already been very difficult and it became even more so, as I was only twenty at the time and still living with my parents. I'm very lucky to have had the support from my parents who continued to push me to finish my college education. Later, when I was six months pregnant, I received my AA degree. I gave birth to my daughter in August 2012 and then started as a transfer student at Cal State LA only a few days after giving birth. I knew I had to finish as fast as I could to begin my career. I ended up doing very well, though it was extremely difficult going to school and also caring for a newborn baby.
But we did it! In 2014, I got my Bachelor's Degree in Sociology and then began my career in social work. This then led me to pursue my Masters in Social Work in 2017. The pandemic began during my last year of grad school, but I did complete the program and graduated in June of 2020.
Shortly after, I decided to make a career change. My life had been extremely fast-paced and all my decisions revolved around survival and doing everything by the book in order to provide my daughter and myself with stability. As a young mom, I knew I had to work twice as hard to make my situation better. However, the pandemic changed a lot of things and it really slowed me down. I was done with school and I felt like there was finally room to pursue something that I had been wanting to for a while. Before graduating from high school, I'd considered applying to FIDM but in the end, went the traditional route that'd been ingrained in me for as long as I could remember. So finally, years later, I decided to do it and open up my business!
Initially, I wanted to design my own t-shirts and sweaters but felt that I should sell boutique clothing items first and establish myself before creating my own brand. So that's what I ended up doing. In March 2021, I launched my online website and began doing weekly pop-ups throughout LA and OC. As a single mom, I couldn't have done all that without my support system, especially when it came down to the care of my daughter.
But my business didn't really start picking up until the Dodgers were in Post-Season towards the end of 2021. During this time, I had purchased tickets to go to one of the games with some friends but didn't know what to wear. I was going to buy a t-shirt from Etsy but it wasn't going to come on time, so then I decided to make my own Dodger sweater. I had all the materials I needed and my parents had bought me a Cricut as a graduation gift, which, until I made this specific sweater, I'd hardly used. I created the design and thought to myself, "Hey, this is actually really cute," because it was different and something I didn't really see. As a Dodger fan, I felt like when it came to merch, it was more focused on male customers.
I named my design the "MARIPOSA DODGERS CREWNECK"  because it had our now-signature butterflies on it and sold it for the first time at one of my pop-up markets—it was a hit! Later, I wore it to the game and had people coming up to me asking where I got the sweater. I knew I had to get it out there even more. I decided to reach out to an influencer, who I knew was also a huge Dodger fan. Luckily, she saw my DM and ended up wearing it to one of the World Series Games in LA. Then, it got the attention of Megan Telles from KTLA, who wore it during her coverage of the World Series. I just couldn't even believe what was happening. I'll never forget waking up that morning and seeing Megan wearing the sweater and shouting out my business on the KTLA while covering the Dodgers.
That was a big turning point for my business. I was getting DMs on Instagram like crazy and got so many orders. I decided to put the sweater on my website, which got even more orders. Shortly after, I reached out to more people, and it was amazing how many women were willing to support me and my vision. I had made things happen that I would never in a million years think would happen.
In the beginning of 2022, I decided to rebrand and stop selling boutique clothing items, to focus solely on designing and creating my own merchandise. Since then, I have focused on representing self-love, empowerment, and my culture through what I create, building on what I started and continuing to make connections and get my brand out there. There have been times when I have questioned myself and my abilities and to this day, it is very difficult for me. Like many other small business owners, I find myself struggling with imposter syndrome at times. However, I have continued to do my best to keep going. I know that in the end, it is worth it because I have people rooting for me in my corner. Most of all, I have my daughter who thinks the world of me. For her and myself, I know I need to keep going as I always have.
Can you talk to us a bit about the challenges and lessons you've learned along the way. Looking back would you say it's been easy or smooth in retrospect?
It definitely has not been a smooth road for me. I became a single mom when my daughter was two-years-old after her father passed away in a car accident in 2015. Things had already been difficult and life just threw in another curve ball, making it one of the most difficult times in my life. But if there's one thing that has remained consistent for me, it's my drive and motivation to keep going. Even when it feels like my world is falling apart, I know there's no other option but to finish what I start. I often get asked, "How do you do it?" All I can say is that it's just all in your head. It's about literally telling yourself there's no other option but to continue and just find that one thing to keep you going. When I first started college, it was about me being able to take care of my family. Then I had my daughter and it became about her. Now it's a combination of everything. But most importantly, it's about making myself proud and doing this for me, taking action for me and the big dreams that I have. That's not to say that I don't have any doubts, because I do and it's a constant battle. But so far, I have continued to keep going and to take it day by day.
Thanks – so what else should our readers know about Heavy Dream LA?
My brand is Latina Owned, Woman Owned and of course, Mama Owned. I am a one-woman show and do anything and everything that pertains to my business, all while still learning and growing. As my business has transitioned into me designing my own merchandise, I have been able to express myself in a different way and make it my own. When I began to incorporate butterflies into my first design, the Mariposa Dodgers Crewneck, I felt that it really represented who I am and what I stand for. I've seen so much growth within myself over the past decade and even more so in the past couple of years. The butterfly represents all of it. It represents the struggle. The adversity, the good, the bad, the accomplishments, and I feel that ultimately, it represents what many of us are. Individuals who are going through life trying to figure things out and do their best. We are at a point in time where self-love, healing, and reflection are part of our current culture. I love that and I try to have my brand represent that because I feel that it's just so important. And, as I'm from LA, I want my brand to represent the diversity in our city and most importantly, where I come from.
We love surprises, fun facts and unexpected stories. Is there something you can share that might surprise us?
When it comes to something surprising about me, it's definitely my education. I have degrees in psychology, sociology, and social work. I was in college pursuing a career path that ultimately I decided to change. It was scary but I knew I had to take a leap of faith because it was something I wanted to do. In the back of my mind, I know that I am eventually going to do something with my degree and it may be on a macro level. I'm not quite sure what that will look like, but it is definitely important to me and I want to give back to my community. I don't regret my education at all and I am a huge advocate for pursuing higher education, especially as a woman and Latina.  My education made me who I am today and provided me with the tools I needed to create and run my business.
Contact Info: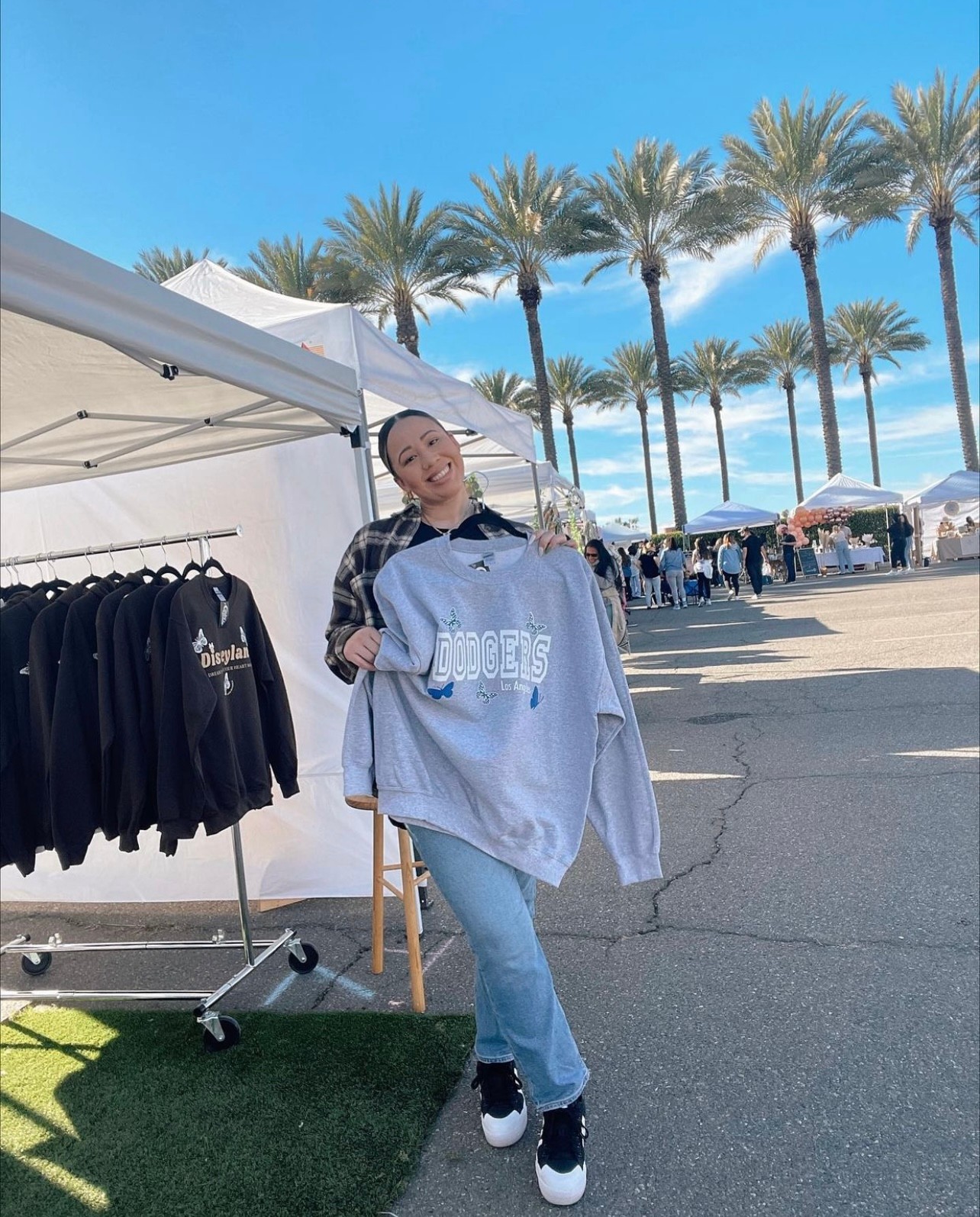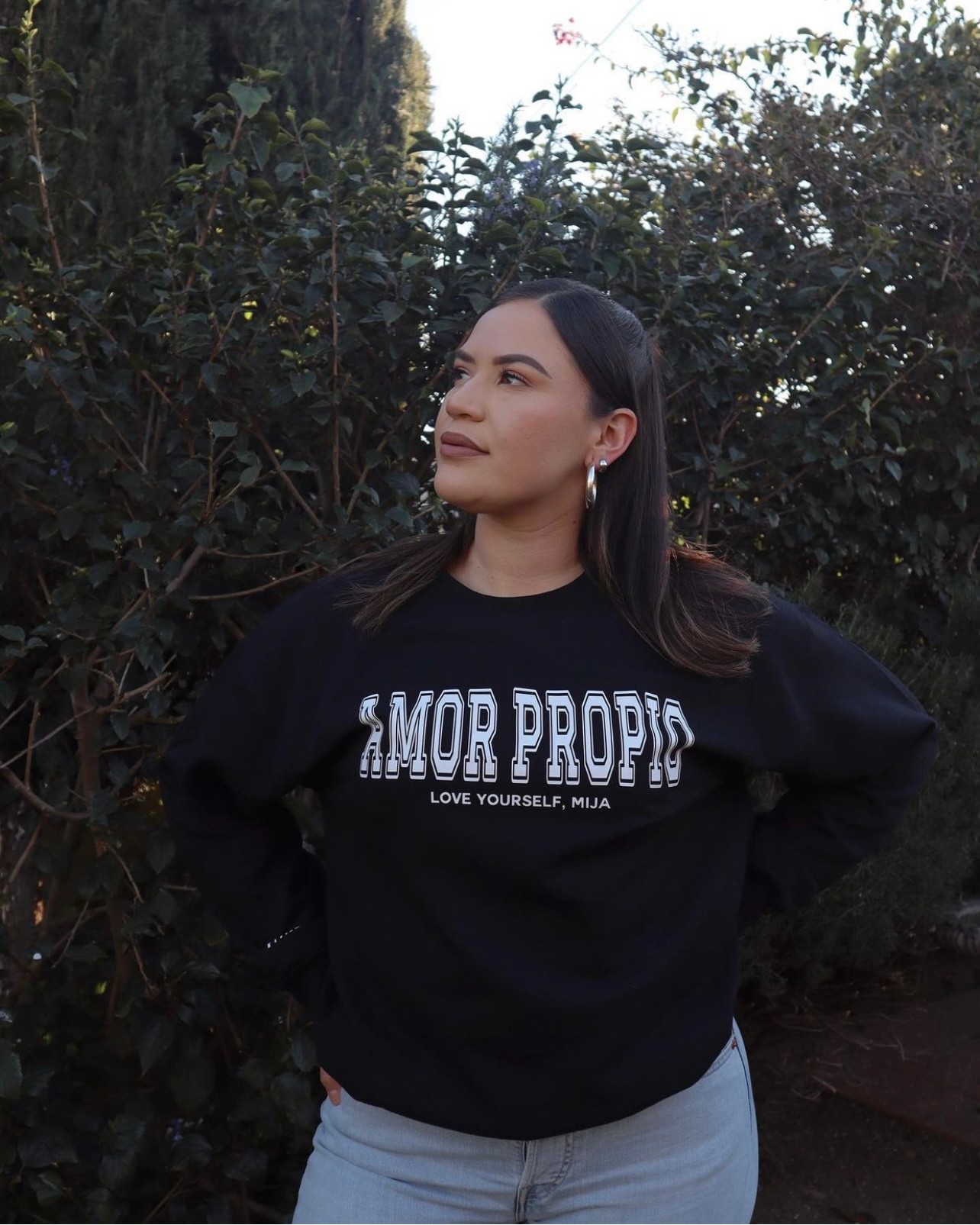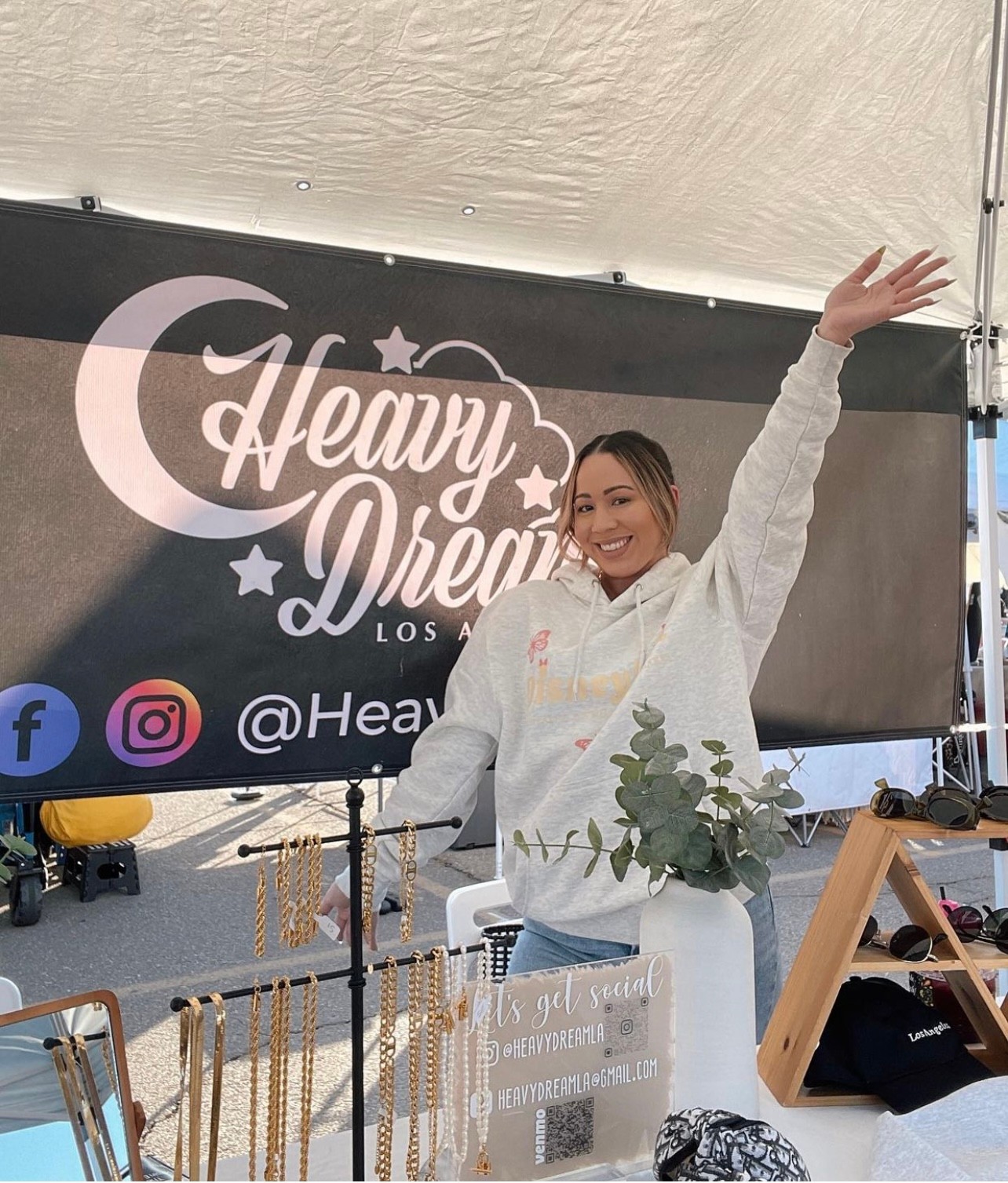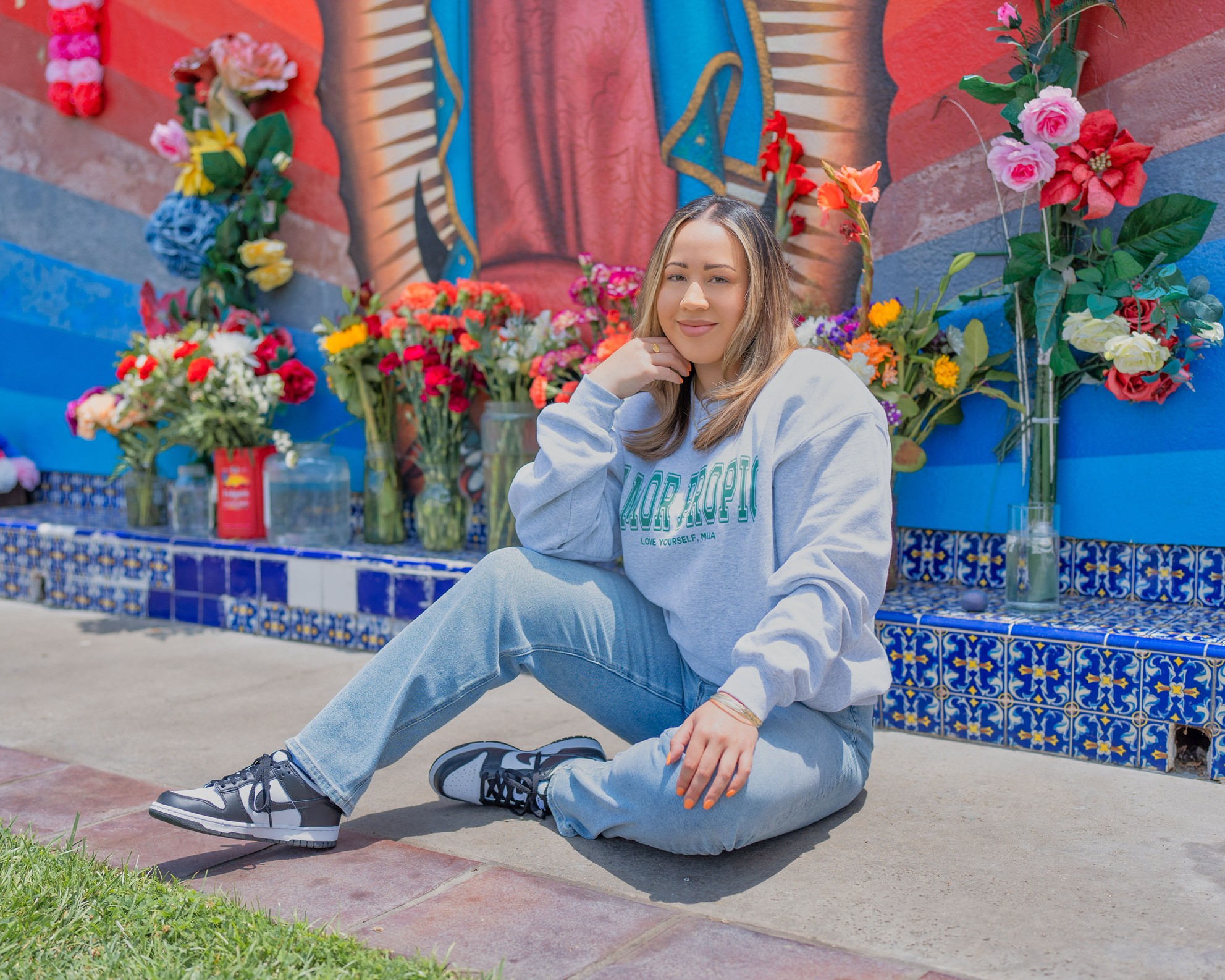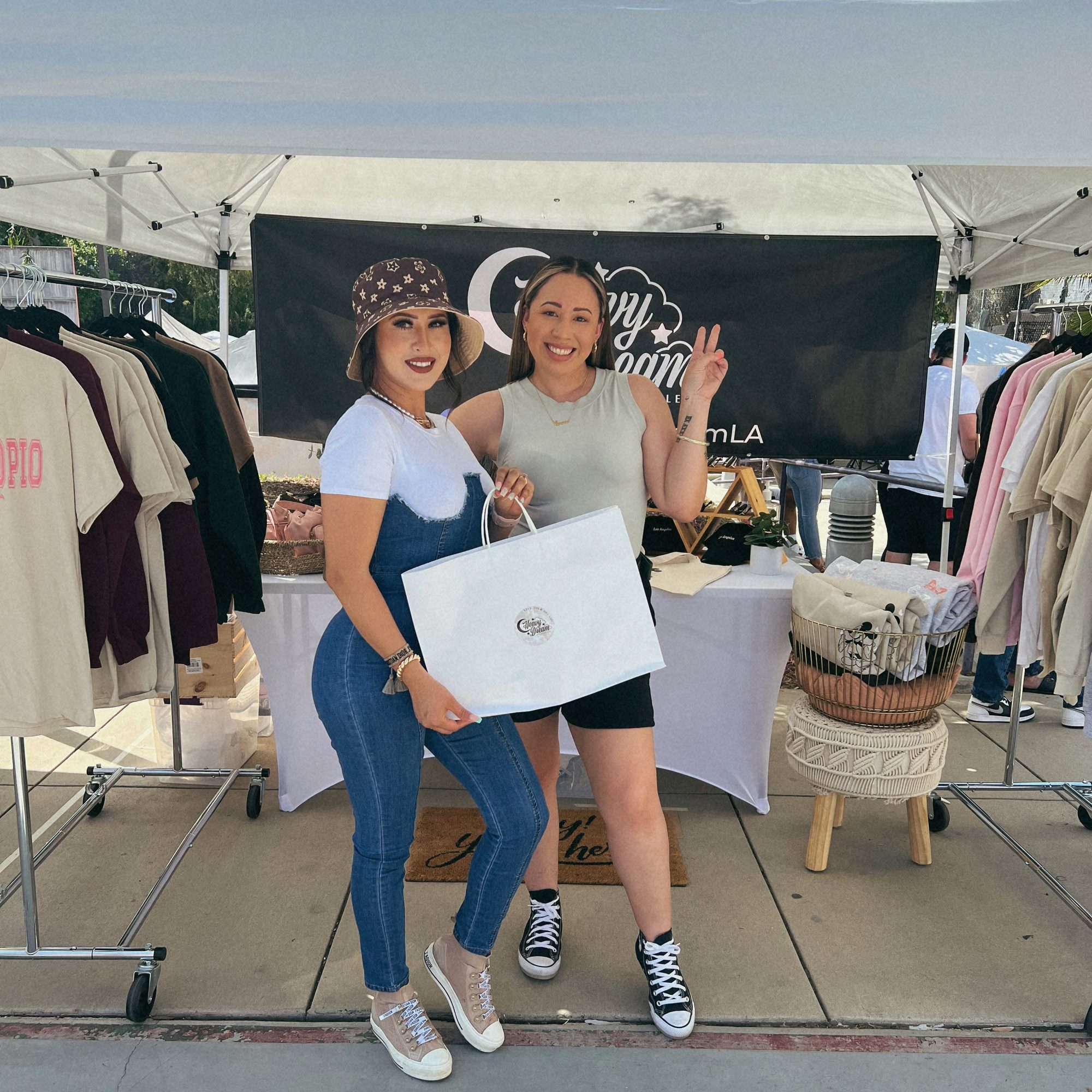 Image Credits
Photo 1. Omayra Photography @omayraphotography_ Photos 2, 4, 5, 7 : Samantha Hurtado @champagnesammiee Photo 3: Jackie Danielle Ramirez @imjackieramirez Photo 6. Photos by Alex @photosby_Alexx
Suggest a Story:
 VoyageLA is built on recommendations from the community; it's how we uncover hidden gems, so if you or someone you know deserves recognition please let us know 
here.