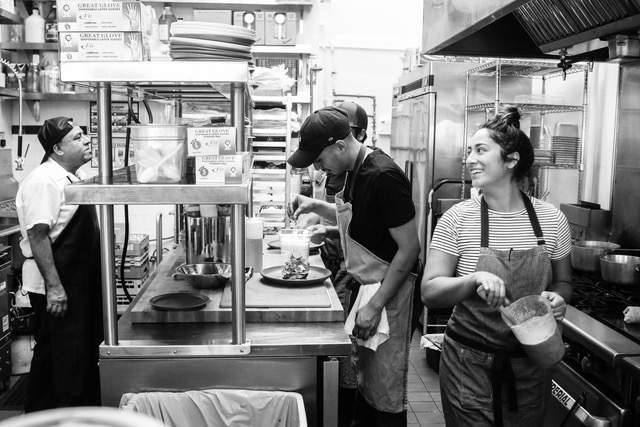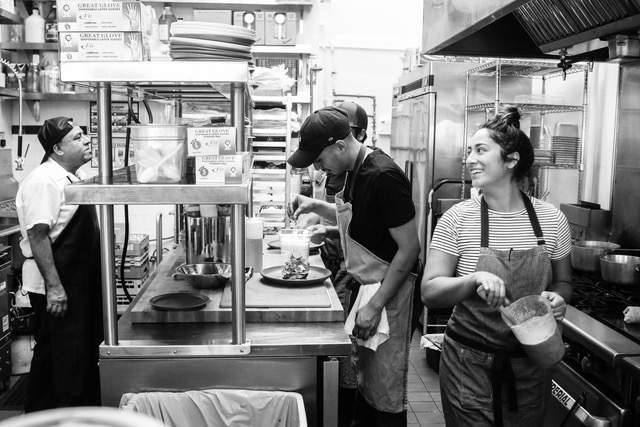 Today we'd like to introduce you to Sam Trude and Sam Cooper.
Sam and Sam were both born in Australia and grew up on the beaches and harbors of Sydney, found usually surfing or on some kind of boat, fishing, wakeboarding or messing around with friends. Both Sam's were influenced heavily by Australia's very strong food and Café culture and fresh produce that's delivered in an easy going, fast and friendly way.
Australia was influenced heavily by European culture as part of our ancestral heritage, therefore, adopting the European culture of Cafes and casual eating and drinking places but with the addition of Australia's great weather, outdoor settings and amazing produce, fresh and healthy drinks. Australia is known for its Café culture being one of the most diverse and developed in the world.
Sam Trude has a strong background in real estate, design, construction and hospitality in both Australia and the Americas. Sam moved to LA (Venice) in 2010 and is married to his wife, Cologne – a local California native and co-founder of the women's fashions label Show Me Your Mumu. They live in Venice with their newborn daughter – Riviera, and Boxer puppy, Navy.
Sam Cooper also has a strong and diverse background in design, construction, fashion, music, and hospitality. Sam has created and successfully run his own design and construction company, a fashion and lifestyle brand and has a strong background and interest in music and culture. Sam created all of Great White branding, design packages and will ensure we are always playing the funkiest tunes.
Both Sam's created, designed and built Great White and was a true labor of love and reflection of their passions, collective experiences, and influences. Every item within the restaurant from the woven hanging pendant lights custom made in Bali to the artwork and even the clay wall lights were handmade for Great White to match the particular esthetic and warm, welcoming environment they envisaged.
Please tell us about Great White.
Great White is a 3 meal (breakfast, lunch, and dinner), quick service, Café/Restaurant.
Were a local place at our core, but because of our iconic location service a vast array of customers from tourists to the local working population such as the multitude of small local business and startups that occupy Venice as well as Snapchat, Google and many others.
There is such a shortage of great casual, welcoming and approachable places on the beach in Venice. We want to provide a place for locals that brings them to the beach knowing they don't have to leave, whether it's a coffee and burrito in the morning after a surf, a quick break for lunch in between meetings, a long lazy weekend brunch or a few rose's and small plates for dinner watching the sunset over the Venice sign with some friends.
We will be starting off with breakfast and lunch and moving into dinner with beer and wine service in 2018. Quick service, meaning order at the counter and either take to-go or grab a number and take a seat inside, at the bar or outside on our patio. This creates a casual, slightly faster-paced environment with no need for reservations on a first come first serve basis. It also gives us options to appeal to a much broader customer base no matter what you're looking for, dine-in, to go, fast, slow, etc. This is further highlighted by our more casual seating arrangement with small tables, stools and a combination of high bar seating.
We use the word Café when describing ourselves mostly in the European reference, which is typically an all-day place to eat, drink, meet up and relax, however in the US vocabulary may refer more closely to a Coffee service and limited food operation, therefore Café/Restaurant tends to be a more universally understood reference.
• Our Food
We hate the need for a label, but if we have to, we'd call ourselves 'Coastal Californian.' A blend of cultures and backgrounds with a focus on fresh, local, healthy and accessible food that's simple and lets the ingredients shine as would be found in most coastal areas of Europe, Australia, and the Americas.
-Notable Suppliers
-Vittoria Coffee – Australia's No 1 Pure coffee company
-LA Specialty
-One Gun Ranch, Malibu
-T Leaves, Vancouver
-Restaurant Design
Sam & Sam designed and built the restaurant from scratch using their influences from travel and places that inspire them around the world. Much of the aesthetic influence comes from Europe especially Greece, Spain, and Italy.
Some key points of note:
-9 x huge custom hanging rattan lights from Bali
-Custom hand spun clay wall scones made in Malibu
-Custom wall artwork by Mike Wall from the UK
-18ft. Textured walls
-3-inch raw cut limestone bar
-30ft. wide outdoor awning and patio seating with direct views of the Venice sign
-Custom Faema E71 coffee machine, one of the first in the United States
-Vintage Chinese oak cobbler stools
-Custom jade green marble tabletops
-Custom oak shelving
Why Great White?
Firstly, we love sharks and everything they represent. Sharks are amazing beautiful creatures, especially Great Whites… and everyone has some kind of relationship with a shark, either interest or fear but always fascination.
Sharks are also global creatures never really staying in one place and found all over the world and in places, we find influence, California, South Pacific, and Australia. We loved tying this in with our logo, which is purposely very soft, hand-drawn and childlike, which we think is a fun and playful spin on such a serious animal.
We also love the juxtaposition of the seriousness and respect this animal deserves – much like our food, but delivered in a really fun, playful and inviting way – like our aesthetic and environment of the restaurant. You'll notice we haven't overused the shark logo in the restaurant or in our branding, there's no big corporate logo on the shop front and we've thoughtfully placed the logo in very specific areas. We believe in subtlety and sincerity.
When people see it, they usually have a great reaction to it and are curious about what it is and where it's from. This is intentional, and we think what creates conversation and a great neighborhood place that can stand the tests of time and trends.
What influenced us?
Many different cultures… European – especially Italy, Greece and the Mediterranean. Not just the simplicity and cleanliness of the food but also the culture, the way people get together for 3-hour lunches fueled with wine, great conversation and usually at the beach with no shoes, sandy feet and intermittent swims in the ocean between courses. The community focus around family, conversation and sharing things and experiences through great, yet simple food. You'll also notice much of our restaurant's design is inspired by many European themes such as the plastered walls, softwoods, clay wall lights, and artworks.
Australia & Pacific – Australia's Café culture and focus on fresh, healthy and seasonal produce. Summers spent in Australia consist mostly of being in and around the beaches and water and spending time in one of many amazing outdoor cafes having amazing fresh breakfasts, lunches and dinners in a casual but inviting setting. Having amazing coffee accessible all the time without the pretentious 'hipster' setting is also a huge influence we draw from in Australia also.
Americas – The Americas including North America, South America, and Mexico have had a big influence on us and what we do at Great White much to do in the same way as the places above. Culture, great food, inviting settings and great hospitality all form a part here. You'll see these influences throughout the restaurant whether it be in the menu, our service mentality and design and décor.
If you had to go back in time and start over, would you have done anything differently?
Nothing!
Contact Info:
Address: 1604 Pacific Ave, Venice
Website: www.greatwhitevenice.com
Email: info@greatwhitevenice.com
Instagram: @greatwhitevenice

Image Credit:
Salty Shutters
Getting in touch: VoyageLA is built on recommendations from the community; it's how we uncover hidden gems, so if you know someone who deserves recognition please let us know here.