Today we'd like to introduce you to Sam Flores.
Sam, can you briefly walk us through your story – how you started and how you got to where you are today.
I was born in Houston, Texas and raised in Monroe, Louisiana by my grandparents, wonderful, loving people who did their very best to provide their daughter's child a caring, nurturing environment in which to grow.
Growing up in that era in the south was difficult for many reasons. Racism, bigotry and hatred of things outside the norm were the rule of the day. Later in life, I always wondered how they squared my last name, jet black hair and ability to get ridiculously tan every summer away with our neighbors, some of whom were even allegedly associated with certain hate groups very popular in that day in age and in those parts of the south.
Because my grandfather was a surveying engineer, we moved often, every few years it seemed. My grandparents were obviously of another era and a big part of my upbringing was centered around manners and respect. They were very strict, but not mean or over-bearing in any way.
I had always loved karate from an early age. Around six or seven, I started expressing a desire to learn.
In my home town, at that time, the local sensei, who was my ear, nose and throat doctor, required students to be at least thirteen years of age, so that kept me out of organized classes for a while. I would check out books on the subject and try to teach myself, but I never felt like I was really learning the art.
I also found that I had an aptitude and love of music, which became my career for many years and is what brought me to LA.
The first friend I made outside of music, when I moved here lived in the same apartment complex as I; we would hang out by the pool and talk about learning martial arts, but never did anything about it.
One day we were talking and he said, "Sam, I met this guy who teaches karate. You should come try it!!" My days were busy from rehearsals and gigs, so I had kind of put martial arts on hold for a while.
Then at a nightclub engagement, I saw and found the need for some martial ability and I had none. It wasn't bad, but I left the incident feeling like I could have done more and feeling somehow very inadequate.
My friend and I talked again and I decided to go try a class with him. This was in 1981 and from that day I followed that teacher and never looked back,
I was playing music nights, working as a courier days and trying to find time to practice and train in what I learned on Saturdays with the teacher I had found.
I followed him from venue to venue until he finally found and opened his own dojo. Through the years I trained and studied with him and rose through the ranks and eventually became his oldest and highest ranking student.
We would often go to Japan and train there. The experiences were awesome and I will never forget them. To get to train in the birthplace of karate was very enriching and for me personally, life changing.
About ten years ago, I opened my own school and at first, worked in conjunction with my sensei and his school, but wound up parting ways with his organization.
I had already been teaching privately and at different gyms and wound up teaching karate, kickboxing and taichi at the Glendale YMCA, where I actually, still teach classes.
Teaching at the Y helped me become the teacher I am. The Higashi Tenshinkai dojo is small, but the quality is high.
I studied karate for about thirty years with grandmaster Hirakawa Tenzan and taichi with him for about twenty of those years. Now as the time has passed, I've been involved with this style of karate, Gojuryu, for 36 years and Yang style taichi for about 26 of those years. I am a godan, which means fifth degree black belt and have the title Shihan, master teacher.
We're always bombarded by how great it is to pursue your passion, etc – but we've spoken with enough people to know that it's not always easy. Overall, would you say things have been easy for you?
It hasn't been easy, nor is it easy now. The struggle is a daily one. Student retention and student motivation are two of the hardest parts of having a dojo (training hall), especially at the higher levels.
Brown and Black belts can be the most difficult. At that point, many practitioners fail to see the point in continuing an endeavor when there may not be something "new" to learn. At that point the "new" technique may be internal. Maybe a concept rather than an actual technique or the deeper meaning of a movement within a kata (form).
A concept in many Japanese arts is "shoshin," the beginner's mind. When we start something new, we tend to be fresh and passionate about it, but as we become used to it, the so-called "new" begins to wear, then our enthusiasm fades, ultimately killing our passion. The student may think, "I don't feel like practicing or training!" not thinking that the sensei may not feel like teaching, but what usually happens is once you motivate someone else, you find that, in fact, you've motivated yourself.
Teaching a traditional art in the modern age is another difficult obstacle, especially with the advent of MMA, mixed martial arts. I would refer here to kyudo, Japanese archery. There is basically one technique; perhaps many steps to correctly execute that one technique; no take downs., no spinning back shoot the arrow over the shoulder and through the leg, just one technique. There are practitioners who show up daily and repeat their technique, endlessly, the key to improving the self and obviously, the technique as well and I know of a kyudan, 9th degree black belt sensei who has done this very thing for over 40 years… He said that everyone is worried about hitting the target, but if your form, mind and technique are correct, you will hit the mark.
Many are more concerned with flashy techniques, or what's in the UFC than practicing traditional arts which focus more on improving the self. It's kind of lofty, but the discipline and spiritual aspect of traditional arts is something that shouldn't be overlooked and actually increases the depth of knowledge and beauty of execution within the art.
We'd love to hear more about your business.
Higashi Tenshinkai Karate and Taichi is a small dojo located in Glendale. It is somewhat hidden, being located in the alleyway south of Glenoaks at 1110-a West Glenoaks Blvd. 91202.
The building exterior is unassuming, but the inside is calming and peaceful; very conducive to training, whether in the external martial art of karate, or the internal, more meditative, taichi.
One of things you might notice about the interior is the lack of trophies. None. It is not the focus of our school. We neither encourage nor discourage participation in tournaments. We have had students do well in the tournament scene, but it's just not what our dojo is about. The prevalent attitude and goal at tournaments is winning. At Higashi Tenshinkai, we tell the students that we don't care who wins or loses. We don't care who is strong or weak. The point is to try to do your best and to not give up in the face of possible defeat. In a way, it goes back to what the kyudo sensei said. "don't worry about hitting the target; use correct technique and you will hit it!"
We are trying to keep traditional martial arts alive and in this day, as stated earlier, it is an uphill battle.
The arts taught at the dojo are Koryu Gojuryu Karate do (the way of old style hard and soft karate), Yang style Taichi, Qigong and Modern Arnis (Filipino stick fighting). Because our style is both hard and soft, we occasionally practice techniques from judo, aikido and jujitsu. Having said that though, we are not an MMA school.
All of the arts are approached from a point of tradition and respect for the past, we are trying to carry on traditions that are, in some ways dying even in their own places of origin.
The school is not a tough guy club, but we have turned out some decent fighters and performers of kata (forms). Our school is about manners, respect, discipline and training the spirit.
My teacher used to say to us that if he was gone for two weeks, the style would become American. I took that to heart and make every effort to maintain the traditions I was taught. I am not Japanese, but I have been told by many that I am more Japanese than most Japanese people they know.
I believe that there is no "best" martial art. Each one is elevated and promoted through the efforts of the good teachers and students who are passionate about their chosen endeavor, whatever style it may be or whatever discipline it may be.
What were you like growing up?
I grew up in the south and, as I said earlier, was raised by my grandparents. Since I am older now than they were when they had me, I realize what an effort they made for me and how much they must have loved me. They supported me in everything I ever did. If it was having long hair in an era and area where it was frowned on, they were there. If it was helping me in music, they were there. Always supportive and loving. It seems, in retrospect, unconditionally.
I was shy, but if I knew you, I was fairly open and warm. I didn't really know my mom and dad that well, but I know they too did the best they could at that time in their lives. I mean being raised by my grandparents was a gift beyond measure.
I always wanted to learn karate, but as related earlier, just didn't have the opportunity… I was somewhat athletic, but didn't enjoy organized sports. Usually, if I got injured, that was it. I would quit. When I started karate though, I made a promise to myself that no matter how bad it got, no matter what kinds of injuries I sustained and no matter how busy I was, I would find the time and the will for learning and staying on the way, on the path of karate.
I still love and play and write music. I still passionately ride motorcycles and I either practice or teach taichi or karate every day of my life. Is it difficult? Yes. Especially as I age, but it is now, my chosen way.
Contact Info:
Address: 1110-a West Glenoaks Blvd.
Glendale, CA 91202
Phone: 818.500.1952
Email: h.tenshinkai@gmail.com
Yelp: Higashi Tenshin-Kai, LLC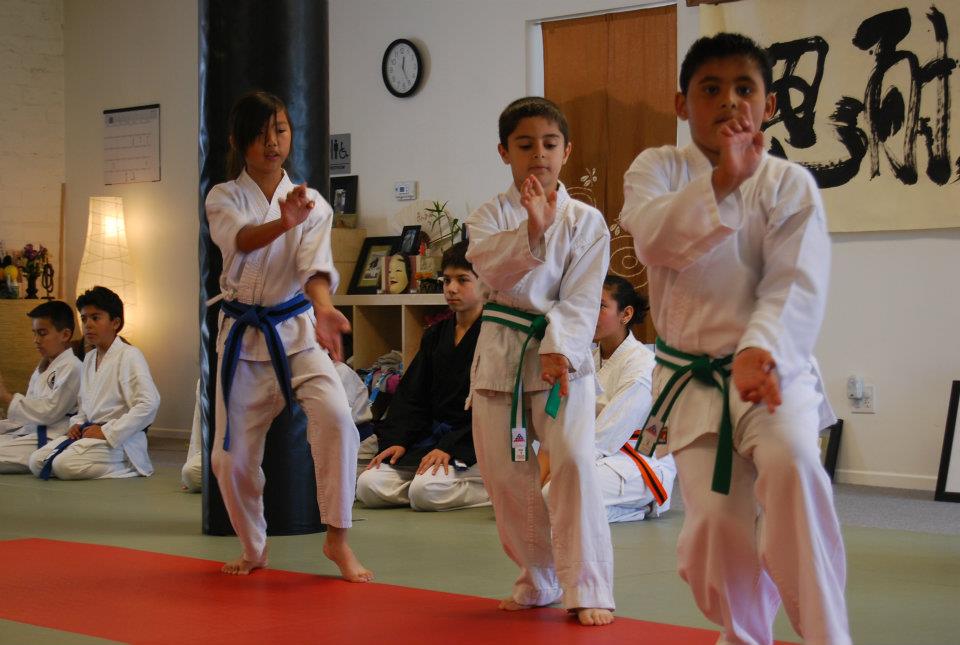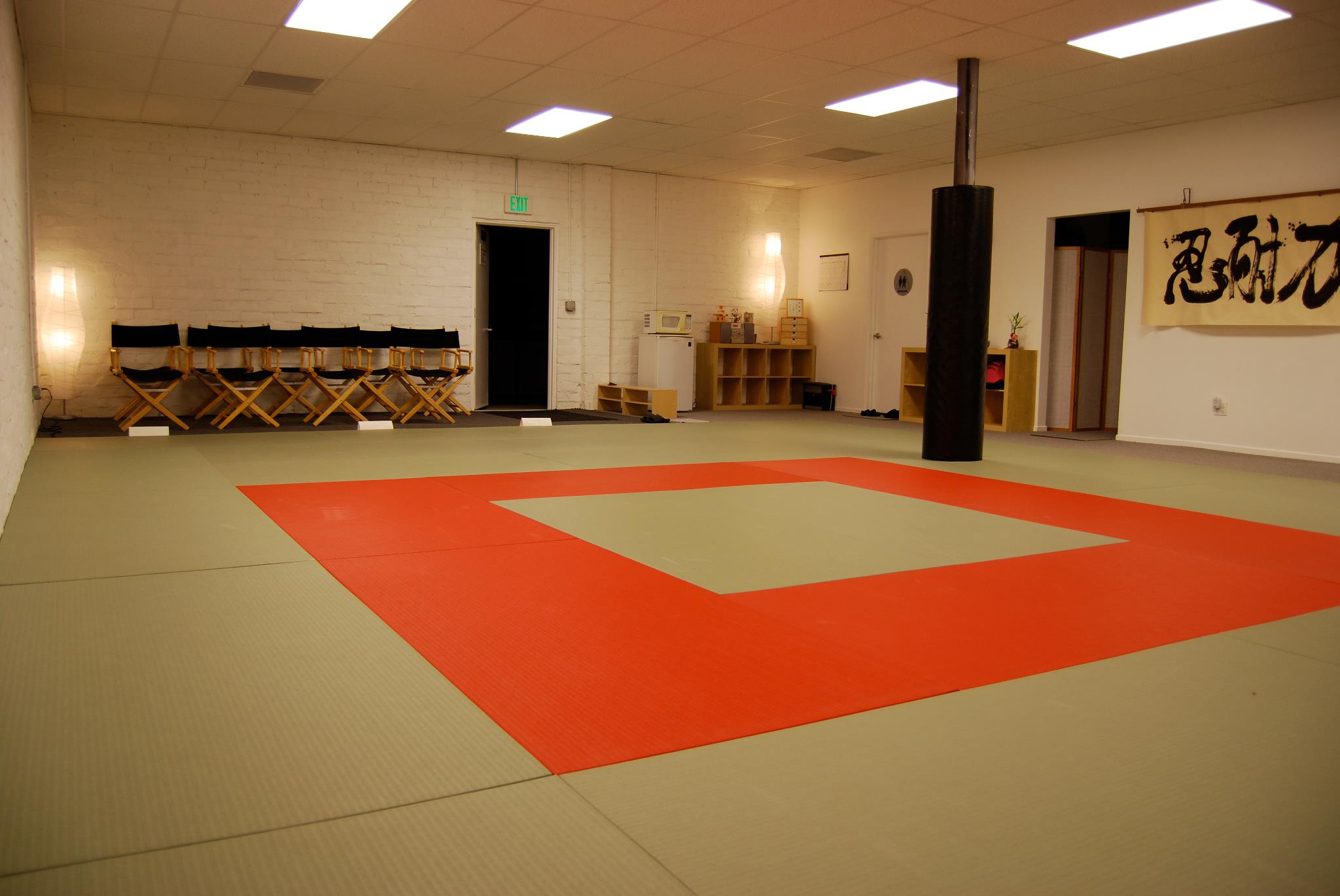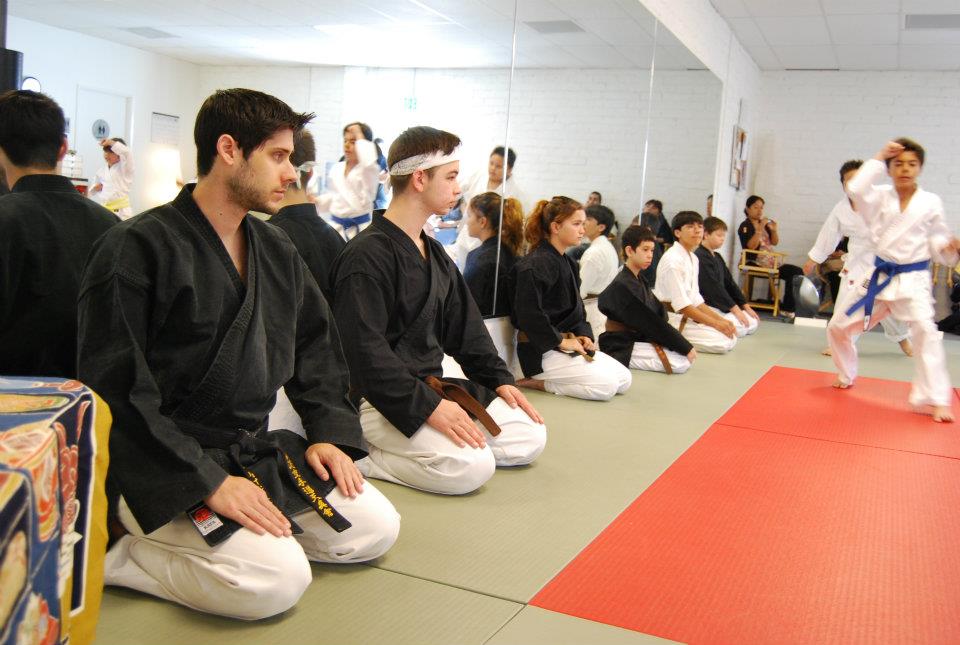 Getting in touch: VoyageLA is built on recommendations from the community; it's how we uncover hidden gems, so if you know someone who deserves recognition please let us know here.