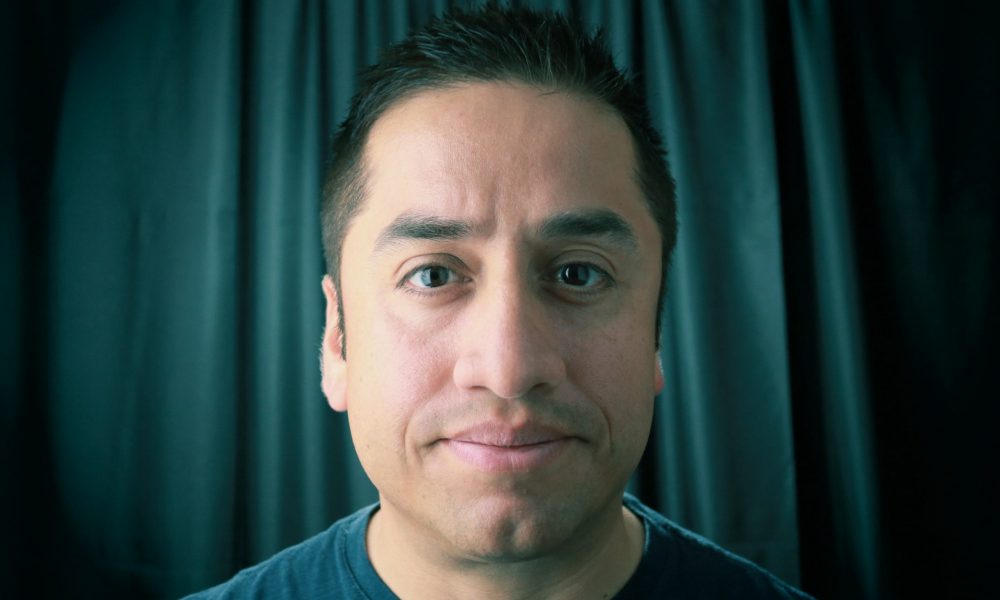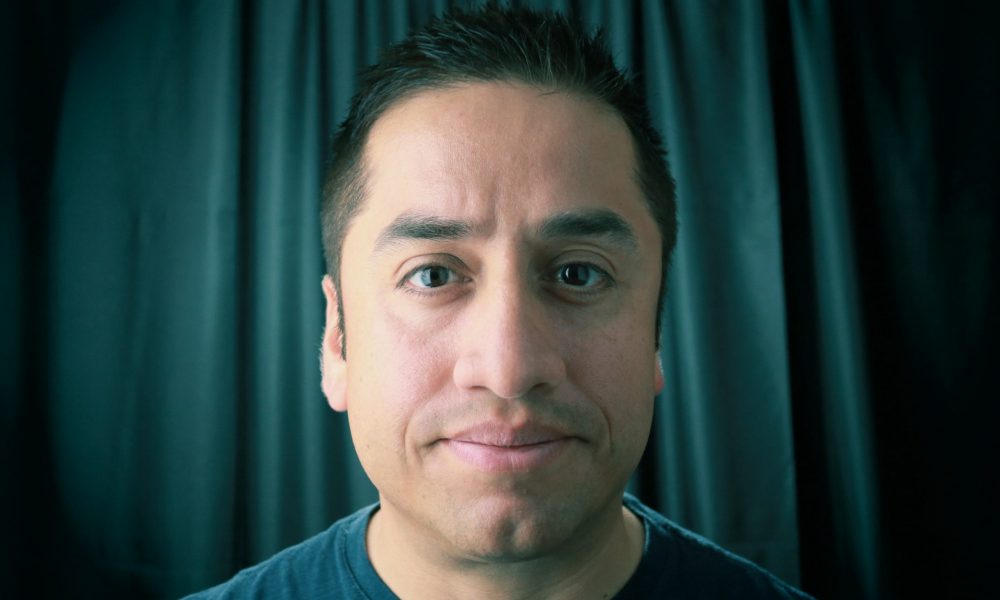 Today we'd like to introduce you to Sal Cardenas.
Thanks for sharing your story with us Sal. So, let's start at the beginning and we can move on from there.
I have always been into some type of art since I was a little boy. I'm an artist but it's not till recently where I really embraced that title. So many series of events have led up to moments where I shocked my self and said "oh wow I can't believe I did that". Acting, directing, drawing, writing, voice acting and just creating in general always makes me happy. I believe everyone has an artist inside in them, if they take a moment and look into their hearts. If it ticks and makes you smile, it's there!
I remember I used to draw a lot, things like robots and whatever I can think of. I remember when I was about five or six years old, I use to draw cars then would cut and paste them with glue on the wall, my parents would get mad but would also get a smile on their faces. My mother has pictures of my mural of cars. Growing up from elementary to high school, I was always excited to do any type of art. I liked painting, crafts and plays. I hated math which I enjoy now, but anything where I would create would have deep meaning for me. I was fascinated by the cartoons I used to watch on television, Transformer and several Japanese animations before it was big like it is today, I still am. I remember as a teenager, I always had an itch to do acting and kept telling my self " I can do it" but my mind was all over the place and still trying to figure out who I was. So it took a giant step back.
After I graduated high school I took some classes at a community college but I was tired of school and decided to go into the workforce right away. I became a graphic designer. After a giant break from school, I decided to go back and get my bachelor's in Theatre, but it was definitely not an easy road. It took a massive toll on my professional life. I had been working for a company for several years with no promotion. In the meantime I had already made my mind up of returning to school. A few months before I told my boss I was leaving my job to return to school, I got called in to the CEO's office. They were promoting me to the the position I always wanted. I turned it down and they were shocked but they understood. A lot of people gave me crap for not taking it, and I understand. I probably would have bought my house by now, but I followed my gut. I look back and I am still proud of my decision to follow my dreams no matter what, a leap of faith or whatever you want to call it. Yes I am still not where I ultimately want to be, but at least I am on the road. I will continue to be on the road until I can't no more. I went to Pasadena City College and got an AA degree in Humanities and transferred to California State University Northridge (CSUN). I received my bachelor of arts in theatre. I was cast in a several productions including "Elemeno Pea" by Molly Smith Metzler and "Electricidad" by Luis Alfaro. I had such great experiences at the CSUN theatre department because I overcame lots of fears and struggles about myself and regarding acting. I remember my classmates, professors and random people I came across on campus would tell me "you did great in that production" and I would be surprised and overwhelmed by joy it made me cry sometimes. I kept telling my self, "if I work hard I can do". No short cuts, just put in the time.
I love foreign films, especially French films which inspire me to go to Paris France several times as well as saturate my life in the realm of acting. I spent this past summer all over France. I was in Paris for La Fête de la Musique (music festival) and saw many of my favorite music groups. I also saw some of which I had never heard of perform such great music. It was definitely inspiring seeing these artist express themselves in so many ways. I was on vacation and wrote and a short film while abroad. I wrote and directed my first short called "Brothers". It was definitely a challenge because I shot the whole film by myself. My brother Hans Cardenas composed the music to my short. He is an amazing composer. You guys should definitely check him out. After finishing post production on my short film, I saw many flaws but I learned so much in the process. I'm glad I failed, so I can invigorate my craft. I am proud of my work because I did it all by my self on a very small budget and small team because it was just me. I stayed in many different flats through out France, but one of the flats I rented through Airbnb was in the heart of Paris. The person who I rented the flat from "Noé" was genuinely kind and stood out because of that. We became friends and I asked him if he would like to take part in my short film. At first he said no. No, because he had never done anything like that. I told him I would train him for a few days and direct him in the film. Eventually he agreed and the rest is history. So yes, my Airbnb host became an actor in my short film. Directing this short inspired me to write and direct more. I still love acting though. I guess all this continues to build the artist inside of me. If I make it one day, whatever that means great! If I don't, I still won't stop because I love it. You never leave what you love but you continue to evolve with it.
Has it been a smooth road?
It has definitely been a challenge trying to juggle life and my dreams at the same time. Going back to school after a long break was really hard. It challenge me to adapt new ways of learning and managing my time with full-time work and full-time school. Being a bit older than most of the students in college was scary at first but I got used to it, especially when I saw older students than me. Now I work full time and try to manage my extra time being an entrepreneur and follow my dreams. Life money and family all come into play and does insert important distractions on the road to my goals, but I continue to work hard and stay focus. I do put family first. Family is very important to me.
We'd love to hear more about your work.
Most of my work has been in the graphic designed industry which transitioned to theatre/acting. Being a graphic designer does have its advantages. Computer savvy, oh yeah. I am a bit of a photographer and shoot headshots and edit them as well. I film scenes and work on post production. My video editing skills continue to grow. I write and shoot my own scenes to develop content for my career. I am currently writing a web series, out in 2020. You can see my work on my Youtube channel or on my new upcoming website. There you will be able to see videos of my work, monologues, headshots, art pieces and much more. I see my self evolving because my eyes have changed. No, not the the color or the size but what they see. What sets me apart from others, I think is I don't get impressed as much as I use to in many areas of the acting world. I am not saying I know it all, far from it. I am saying my level of expectation is high. There is a lot of great actors on television as well as bad actors on major franchises. One thing they do have in common is they are the complete actor which I need to be. Meaning not just have talent for acting if you have any, but also have the business side of it and the rejection type skin. I know so many artists that have so much talent but are not sure of themselves taking their craft to the next level for many reasons. This is one reason why it drives me to work as hard as I can to meet my own expectations, and whatever happens after that happens.
Let's touch on your thoughts about our city – what do you like the most and least?
What I best like about my city is the diversity of people. How cultures continue to grow in Los Angeles and fuse into new cultures that have no name yet but are exciting to live upon.
What I least like about the city is the transportation system. Los Angeles TRAFFIC. Let's face it, it's BAD. I don't like having to compensate for time because I have to add traffic in the equation of my day. That is one the things I love about Europe. The transportation system of metros and trains is phenomenal.
Contact Info:
Suggest a story: VoyageLA is built on recommendations from the community; it's how we uncover hidden gems, so if you or someone you know deserves recognition please let us know here.