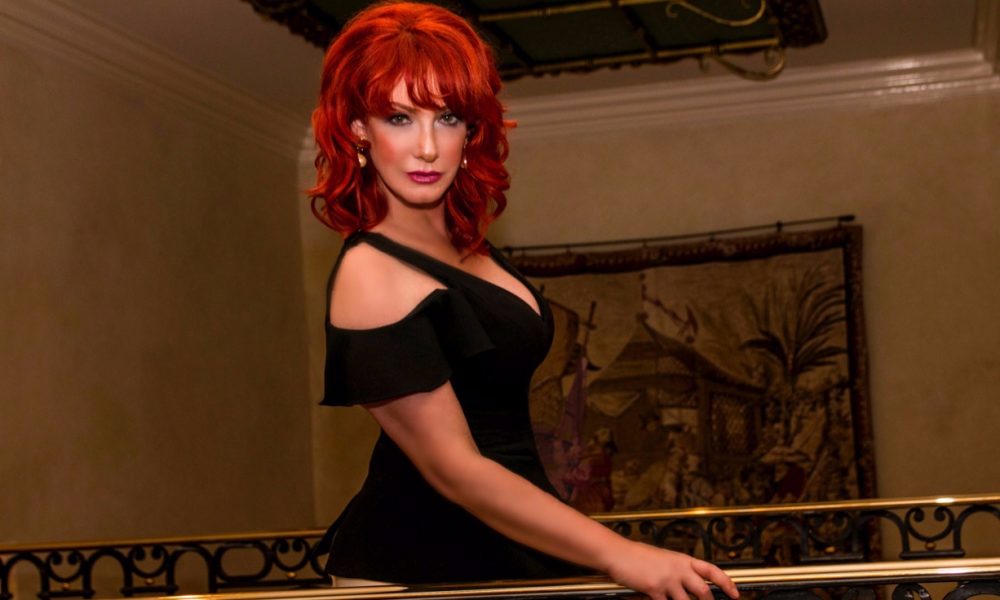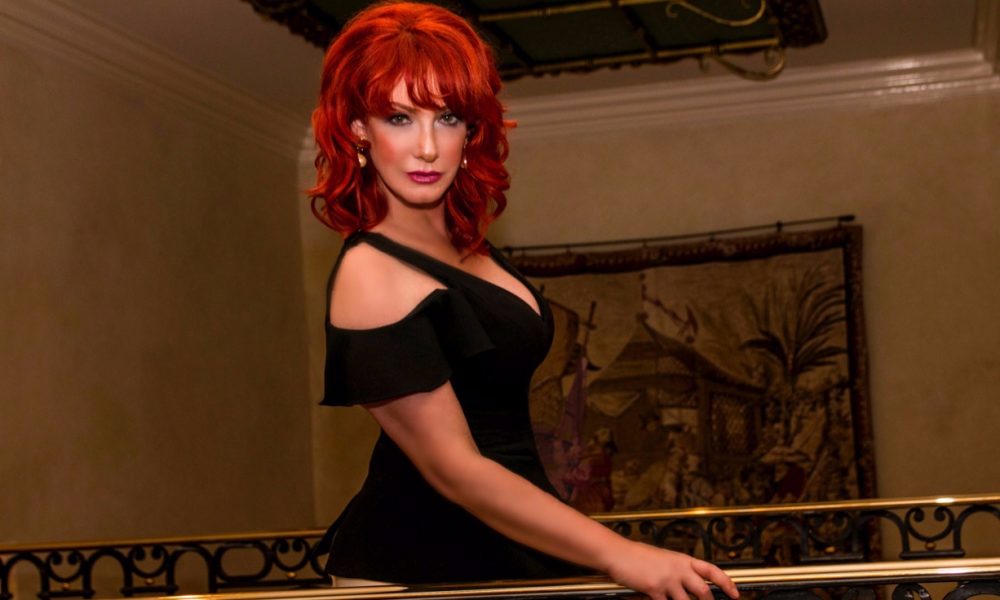 Today we'd like to introduce you to Sage W Stevens.
So, before we jump into specific questions, why don't you give us some details about you and your story.
I do have a varied background of work: filmmaking, writing, acting/modeling and business, however it all culminates together and brings me to where I am today. In my youth, I was quite an athlete. From competitive figure skating to being recruited by universities in soccer as a centre midfielder, playing sports definitely cultivated my skills in pursuing a career in the entertainment industry: perseverance, decisiveness, a competitive nature with a splash of temerity at the right moment. During my university years, I managed the on-campus entertainment venues where I learned problem-solving and time management skills. A lot of my friends were international students, and the campus's inherent diverse student body tested me to see things from other perspectives. I learned a ton, especially 'the show must always go on' no matter what obstacles may occur. Back in high school, I began modeling which eventually led me on great adventures to Tokyo, Japan and Sydney, Australia, before & after graduating uni with a Bachelor of Arts Degree. I was booked for both acting and modeling gigs. It was a very demanding pace of all day castings and/or fashion shoots and long nights of after parties. I became international: working & living all over the world. Needless to say, the fashion bug bit me and still holds me today.
Upon returning to the USA, I landed at The Actors Studio 2 year Conservatory & I also took a position at I.F.P (Independent Filmmaker Project), which has several chapters across the country. I.F.P is the oldest nonprofit for Independent Filmmakers in the US and fosters the development, production and promotion of thousands of international projects in film, streaming content & media. Awards Season commences with the GOTHAM AWARDS which is produced by I.F.P. New York. I started as the Events Manager and eventually moved up, holding various positions, ending with that of Acting Executive Director. I produced seminars, film & writing competitions, networking events and award season galas for the members of the organization and regularly spoke at or hosted events. As an Executive at I.F.P. I guided and empowered content creators and championed untold, distinctive stories that exemplified the diversity the world possesses; taking ideas & shaping them into well told screenplays. Development, financing, production, distribution, film festival promotion were all parts of the filmmaking process IFP members had access to; eventually watching the films/shows/content selected for the various programs & competitions on a screen (big or small) and then, hopefully, walking down a red carpet to accept an award.
IFP (east coast) and Film Independent (west coast) at one time were the same organization, I have worked for both of them. Film Independent produces the Independent SPIRIT AWARDS the night before the OSCARS, they also produced the LA FILM FESTIVAL. My time at I.F.P and Film Independent was instrumental in forging my path in the entertainment industry.
After leaving I worked freelance: reality shows, feature & short films, various scripted content & award shows. I now consult filmmakers and content creators through all aspects of the production process, whether it be development or finance, in addition to attending to my own personal projects that I write and create. For example, DANIELLA DARES, a screenplay that I wrote, has won over 11 awards worldwide and is now being turned into a book. In addition to DANIELLA DARES, I am content creating both scripted and unscripted projects with Rav Singh (ex-showbiz journalist News of the World & The Sun), and working with Jason Reynolds, founder of Collaborative Media Group. There I sit on the advisory Board overseeing a variety of entertainment-related ventures (tv, film, books, media).
Currently, I am embarking on a few new paths including guest appearances on podcasts as well as being a contributing writer for Behind It Magazine for their film and event segments. I have been a guest on – YOUR HOLLYWOOD PRO podcast with Jordan Gregory; with a segment on MONEY MATTERS with Adam Torres coming up in the future. I have been asked to create a screenplay competition, so we will see what happens there.
The acumen I developed at IFP & Film Independent eventually led to me holding a number of board member positions with several non-profits and hosting committees for many philanthropic causes: City Gala, City Summit, The Maria Suarez Foundation, Safe Passage, Mi Amor Gala, and the United Nations. During Awards Season I have hosted the red carpet for: The GOLDEN GLOBES, OSCAR 'Night of 100 Stars', the Palm Springs International Film Festival, and many other award season soirees.
The basic building blocks of all business is the same: a person with an idea needing capital needs to be merged with someone who has the funds. As a businesswoman, I focus primarily on film and events, however once you enter into film finance you have people approach you with all kinds of business ventures. Don't get me started! I nearly secured financing for a private client of mine who wanted to buy a submarine!
Great, so let's dig a little deeper into the story – has it been an easy path overall and if not, what were the challenges you've had to overcome?
International business has 'steeled' me, whether in Cannes, Dubai, Mumbai or LA. Working with clients, whether it is the procurement to fulfill a JP54 (petroleum) contract in Rotterdam; hard money investors for a ski resort in Park City, Utah; or securing a bridge loan for a film to meet its release date in theatres – facilitating connections, negotiating contracts and making deals happen can be arduous at times. You need to know what you will tolerate, what you are willing to accept, what you can negotiate, and when it is time to walk away or just simply say no. When putting a deal together, whether a film or anything else, you have various echelons to contend with & you need to know how to handle each accordingly. You will be confronted with egos and narcissism, it is almost a daily dilemma, and you need to develop ways to handle these situations in the best manner to attain a successful conclusion. Whether I take on a new project or not comes down a lot of times to the personalities involved.
Please tell us about Sage Stevens Consulting.
The services I provide depend on the client. Each creator, each production company, each organization has different needs. I work with many clients who need financial assistance, again the type of assistance depends on the project. I have consulted on several movies containing A-List stars that were finished filming, but for some reason part of the tax credit was not being issued in time for the films release date, so I can facilitate acquiring those additional funds. Other times a film is looking to get a minimum guarantee; or to monetize their tax credits before production starts; or the film is complete and looking for distribution. While other clients need assistance in planning their film festival strategy; or need feedback on their screenplays; or the various cuts of their film before submitting to film festivals and competitions.
Working with writers, directors, producers on their screenplays is time-consuming. I enjoy the teamwork involved in the development process of taking an idea and seeing it actually come into fruition on the page. The beginning stages can be a bit laborious, to fully hash out the idea; theme, characters, plot, etc — and then the marketing aspect: product placement, where it will play, the film festival strategy, etc — but, when you finally get there it is truly satisfying. This, for me, the screenplay and the pre-production phase is crucial and not to be rushed as these details are what set you up for success. If they are not done correctly it will limit your choices and opportunities and the overall successful launch of your project.
Many creators/producers need to submit their content to investors or funds/grants to gain financing. Investors have certain requirements and if all you have is a screenplay you will most likely be out of luck, that is where I help my clients get their documents in order and tell them the necessary steps to take. There are different routes to take towards getting your content made depending on whether you are purely a writer, or a writer/director, versus a producer or production company. The route a client can take also depends on whether their material is scripted, non-scripted, documentary or fiction narrative. This is where I consult with my client on creating the proper documents needed to build a business plan geared specifically for them.
I am proud of many things, but my personal highlights are — "GDLU" which I produced with GRAMMY-winning and Multi-Platinum producer, 'Fanatic', landed us on the GRAMMY ballot. It is a short film/long form music video, about 20 minutes long. It deals with racism & forbidden love set in rural North Carolina. It is like Purple Rain in the fact that GDLU is not a pure music video, as we have dialogue and a structured narrative. My short film, Ms CUTLER, was a finalist at the BEIJING INTERNATIONAL FILM FESTIVAL, and my screenplay DANIELLA DARES has won awards at over 11 film festivals and screenplay competitions worldwide. Daniella Dares is a story about a young girl who feels ostracized from her family and embarks on a quest of self-discovery. I am taking this tale and elongating it into book form.
In filmmaking, and business in general, the biggest roadblock is that people can get in their own way. I have worked with many creators, organizations & companies who sabotaged themselves and their projects, and now, several years later, they have realized that a bit too late. Many creatives (not all) don't understand the business side of things and the biggest service I provide is bridging that gap between the creative and the finance side, with patience and sincerity to reassure the idea makers while being straight forward, direct & providing the necessary documents for the investor.
Has luck played a meaningful role in your life and business?
One of my teachers used to say that LUCK is POT – it is when potential, opportunity and talent meet. I would also add 'time' to that equation – knowing when someone is wasting your time, knowing when to move on, and knowing when it IS your time and to seize it. To see the opportunities when they arrive for you because they are rare. To be confident enough to say 'yes' to them to begin with, regardless of whether you think you are skilled enough or talented enough or 'whatever' enough. There is a quote from Theodore Roosevelt that I love, "Whenever you are asked if you can do a job, tell 'em, 'Certainly, I can!' Then get busy and find out how to do it." This is where having mentors and advisors can be instrumental to your success; to have people to brainstorm with, to guide you, to point you to resources to fulfill this new role. I believe luck is something you work at, something you develop and for me, it usually shows up through people who believe in me — who promote me and recommend me. I am grateful everyday for the people in my life who support me, who don't put limits on me or my potential.
Contact Info:
Website: www.sagestevens.com
Phone: 323.897.0501
Email: sage@sagestevens.com
Instagram: @sagewstevens
Twitter: @sages_hipgnosis

Image Credit:
Photographer: Jac Wong, Hair/Makeup: Reyna Khalil, Earrings in Dining Room image: Steve Sasco Designs
Suggest a story: VoyageLA is built on recommendations from the community; it's how we uncover hidden gems, so if you or someone you know deserves recognition please let us know here.