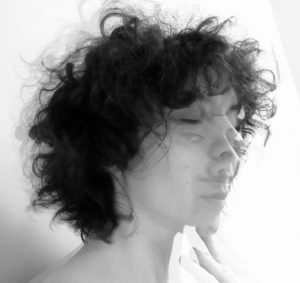 Today we'd like to introduce you to Sabina Yannone.
Thanks for sharing your story with us Sabina. So, let's start at the beginning and we can move on from there.
I cut hair at house parties as a teen. Sometimes with a razor, usually with terrible house scissors. The cuts were… avant garde?? By my standards today I would just call them bad haha, but I still appreciate outsider hair.
Working in Beverly Hills was where I could learn high-end foundational techniques on the west coast. Since I had decided to become a hairdresser, I wanted to do it to my highest possible ability. I moved from Austin to Los Angeles to finish beauty school and get my California cosmetology license.
First I worked as a general assistant to a boutique salon in Silver Lake, it was very friendly but a lot of work assisting the entire salon. The B-52's song "Rock Lobster" came on the satellite radio what felt like every third song! So I remember that as the frantic soundtrack, It still triggers me.
I transitioned from Silver Lake to a general assisting job in a Beverly Hills luxury salon until one of the senior stylists picked me up to be their full-time assistant. The stylist and I moved to another salon and eventually she moved away. Thankfully, before she left, she introduced me to an incredible family and I became their household hairstylist providing in-home services. That was a very important working relationship for me.
After five years, I transferred to a new salon working with people who honored my individuality and respected me as a craftsperson. I became the designated curly stylist there and my work really stood out. The salon made Instagram mandatory, they asked us to post at minimum twice a day. We were one of the first to really take advantage of this. I was skeptical about the self-promotion, but since it was my voice I was pleasantly surprised that the people I reached genuinely related to my work, so then I was convinced.
Giving texturally haired people a place to go in Beverly Hills was an honor. I was where a curly head could get high end treatment and a technically educated stylist. It has been transformative to guide people into an expression of self-love with their hair. Together we became visible in the high end, chic environments and I think that has been healing to make our place.
When Alia Shawkat and I decided she own her natural curls with a big cut it was so important. She started "Search Party" (an excellent dark comedy) and her character was illustrated Nancy Drew style and hung on enormous billboards on both coasts. Seeing my cut at that scale was awesome.
I left California temporarily and I lived on a nature preserve and commuted to work monthly for a few hyperdrive workdays. After a couple of years like that I moved back. I have been working privately ever since. I still hope to bounce around on a hair "tour" at some point. I enjoy working very calmly and intentionally with my clients, this way, I can give the most personalized cut I am capable of. The one on one healing moments are what has really made it for me with this career choice, and I have to keep that to find the meaning.
I am grateful to everyone that has trusted me with their hair at backyard parties or in high-end salons. Today I am fully independent with an incredibly creative and loyal clientele. All along the way my customers have championed me and been like family. The creative collaborations I do for Sophie Buhai's jewelry line have shown my work to wider audiences. Everyone has worn my work so well over the years, I wouldn't have the following I have today without their word of mouth, kindness, and generosity.
Great, so let's dig a little deeper into the story – has it been an easy path overall and if not, what were the challenges you've had to overcome?
The assisting days when I would drive west from the east side more than an hour each way, make fifty bucks then get a sixty-five dollar, City of Beverly Hills parking ticket were really tough.
Because I wasn't formally welcomed "onto the floor" I didn't have my own chair or station right when I started. This was also right when the market crashed in 2008. Additionally due to lack of space for the number of people working there I would be midway through a styling service and a more senior stylist would kick me out of the space for their client. Often I was doing blow-outs for free for the colorists. The first two Beverly Hills salons were not the right environment for me. I felt undervalued and that affected my self worth. I was ten years or more younger than everyone and naive, I had to fight for everything I got there.
I worked long days, but wasn't paid hourly by the salon, only by service. Before and after my regular hours of L.A. Driving, I would travel further west to perform house call styling. My commutes were tearful, I did a lot of side work, developed anxiety, I also would do any photoshoots or videos, any outside agency work, etc. Sometimes it was as if I had four jobs. I couldn't afford to say no at the time to anything.
When I started the new salon it was eye-opening. They treated me with respect, and I had my own space. It felt foreign coming from the previous salon environments. I was finally given the space I needed to develop my style.
Having an Instagram presence was an adjustment. A lot of my peers from then are basically hair celebrities now. When I moved away to the nature preserve that was to try to slow down my life. At this level of hairdressing the expectation can be that your entire life is hair, I feel like I obscured parts of myself for fear of being perceived as a "jack of all trades".
We'd love to hear more about your work and what you are currently focused on. What else should we know?
I was doing curly work that stood out from the salons' regular output. Overtime because my incredible clients became so loyal, I kind of naturally fell into the curly specialist category, I love it! There is never a dull moment with curls, no two are alike and so it's a challenge to find a way to make it all fit together just right, ultimately I find it a lot more rewarding.
Curly haired people have been through a lot with our hair. So much non applicable advice in magazines, a couple of generations where only straight hair was in style and there was only mousse or gel to deal with our texture. Many traumatizing disaster haircuts done by people who were uneducated in curly hair and seriously, a lot of tears! In hindsight, we are able to see how this created complexes and other baggage so not only do my cuts unload hair from my clients' heads we end up unpacking A LOT psychologically from years of feeling like our hair was wrong, difficult, unseen, unacceptable and ugly.
I am so thankful to have had a part giving textural hair a place in the spotlight and to help heal the relationship between my clients and their curls. People have called me a "hairapist", "hair-voyant", "hair healer", even "hair witch", a lot of funny things. I am known for my signature curly cuts with classic shapes for any length or texture. They really can be styled so many ways, can be washed and worn or styled really elegant and sexy, I'm still shocked by the versatility. Creating a sense of liberty with the hair is the goal. My personal style, context, my sources of inspiration, and my cutting and styling techniques have set me apart. Largely it's the artists, designers, comedians, actors, and writers who chose me as their stylist, and preach my name around town. I'm very happy to work with the people I work with. I'm also interested in the psychology of it all, fine art, and healing, I try my best to bring everything I can to the table, to make it a holistic experience.
What makes me the most proud is the healing that my clients and I have done together and the visibility we created. Every time I see a character or advertising with curly (free!) hair I feel proud to have had a place in the movement of making it more acceptable by the mainstream. Then I wonder if I'm just get these targeted ads! But I see it out in the world too.
I have always been a visual artist. Now that my work is steady, I have been able to study, make and show paintings, and investigate my other creative interests in a more balanced way. I draw a lot of complementary inspiration from my relationship to all of the arts. I'm a lot less anxious now about embracing this side of myself.
Do you look back particularly fondly on any memories from childhood?
It would be when my friends and I rode bikes out to the old abandoned airport. We were celebrating a birthday and this huge rainstorm suddenly blew in. We all had to ride out as fast as possible. We ended up all together on the birthday girl's porch watching the storm and just hanging out. The happiest moments were like that when it felt like I was truly finding my place and people, feeling carefree in nature.
Pricing:
Contact Info:
Image Credit:
Sabina K. Yannone and Vanessa Beecroft
Suggest a story: VoyageLA is built on recommendations from the community; it's how we uncover hidden gems, so if you or someone you know deserves recognition please let us know here.