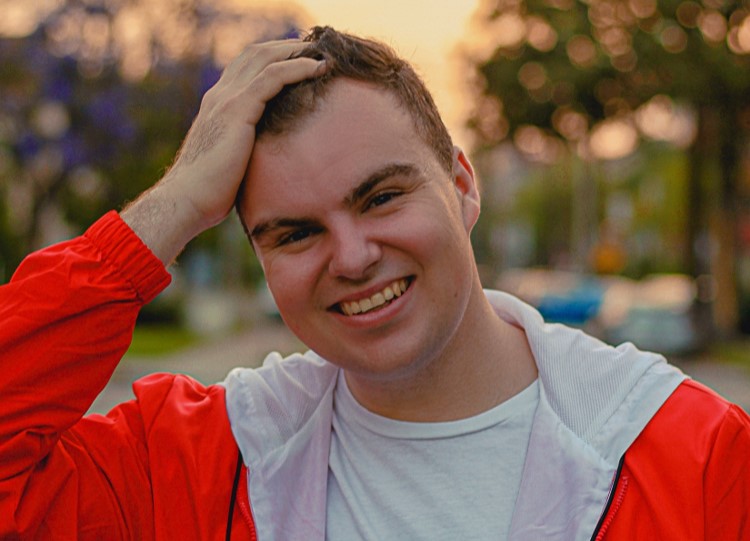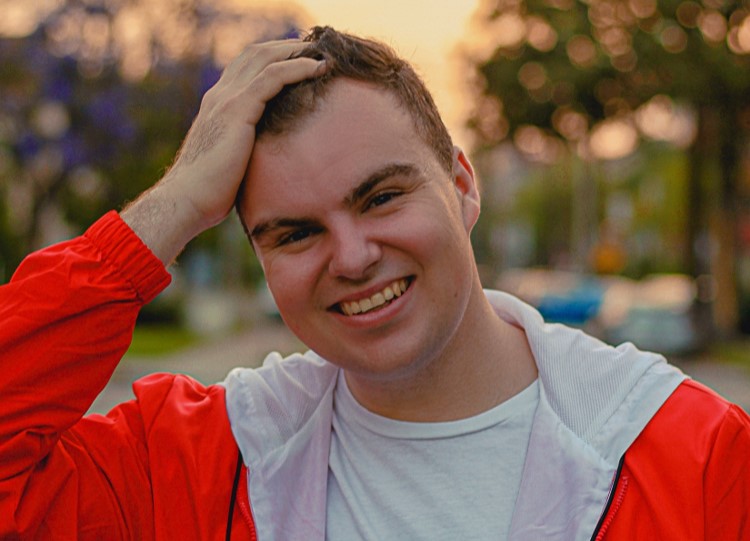 Today we'd like to introduce you to Ryan Nealon.
Ryan, let's start with your story. We'd love to hear how you got started and how the journey has been so far.
Music, for me, was always something I was drawn to, especially as a child. My first "performance" was for my Grandma Lila and a few of the other old folks in the Alzheimer's home she was staying in, and five year old Ryan was living it up singing Dixie Chicks covers. Ever since that moment, my parents always pushed me to pursue music because it made me so happy–even if that meant putting on singing spectaculars for my stuffed animals late at night when they had work the next day. Throughout public school, I did choir, band, and basically anything I could to keep myself constantly inspired, and I had also taken a liking to songwriting. When I was in school, that was when I really discovered my love for music and ended up going to a performing arts High School in San Diego (SDSCPA). At SDSCPA I came in as a pop singer, attempted to sing classical even though I knew I was horrible, then started singing jazz which is what I ended up pursuing in college at UCLA, which inspired my move to Los Angeles in 2013. At UCLA, I came in with very little theoretical knowledge and got my butt whipped into shape for sure. I went through many hardships in college–learned how to NOT run a band, how to NOT write a song, and how to NOT run rehearsals for said band, to say the least. Through all of these growing points in my college experience, it definitely shaped me into the refined artist I am today, and for that 18-year-old boy who moved from home to a big city to major in Jazz Voice at his dream school, now at 24, I feel like for the first time I'm doing what I was put on this earth to do. Now instead of just jazz, I'm able to take inspiration from all periods in my life, and I'm writing music that's definitely more pop, but it's influenced heavily by my past experiences.
We're always bombarded by how great it is to pursue your passion, etc. – but we've spoken with enough people to know that it's not always easy. Overall, would you say things have been easy for you?
I mean absolutely not. When I was 5, that was when I really faced trauma for the first time in my life. I had lost my mom Terry in a car crash on January 1st, 2000, and my entire world fell upside down. I thankfully had a guardian angel–my Aunt Peggy–who basically gave me a chance to live my life to the fullest. My Aunt Peggy and Uncle Ron took me in with no doubt in their minds and gave me such a spectacular childhood and loved me throughout all of my phases (the teen years were rough lemme tell ya) which is why I don't even call them my Aunt and Uncle–I call them Mom and Dad, because that's what they are to me. Besides that, I definitely dealt with bullying and feeling like I didn't belong because I was a very extroverted kid that loved music and as a boy growing up in the 90s/early 2000s, I wasn't into sports or anything really "masculine" which basically gave those bullies a bunch of material to work with. At this point in my life I was around 11 being called gay and I had no idea what the word meant and I took the word as something negative, which is why when I got older it was very hard for me to open up about having possible feelings for the same gender, especially since I thought that it was a negative or taboo thing to talk about so I kept it to myself not fully understanding the harm it was doing. When I got to college, sexuality definitely became easier to talk about, and now at 24 I've finally started to come out of my shell as a human being that simply enjoys other human beings regardless of their gender–call me pansexual, gay, straight, bi, an alien, or whatever you feel like calling me, but for the first time in my life I feel like myself. All of this has shaped me into the artist I am, and I've written some killer music about it that I can't wait to share in the near future.
What else should we know?
Since moving to Los Angeles in 2013, I have started to really make a name for myself out here. When I was 18, I was in college, and I had so many goals and aspirations I wanted to see come to fruition. One in particular that kept me going was getting into the UCLA Spring Sing competition which took place once a year in an arena that sat 10,000 people. At UCLA, THIS was the place for songwriters to display their songs to a panel of celebrity judges and to an audience of thousands of peers. In preparation for this competition, I got a band together, started writing, and went through a period of my life that was really dark, but it led to so many incredible things. Of course, my naive 18-year-old self was devastated when we didn't make it the first time, the second time… or the third time LOL, but during that time I was growing up fast. I was booking shows at venues like the Mint, Hotel Cafe, El Cid, and the W Hotel; I had found a group of people that liked my music as much as I did and really started to grow a community for myself out in one of the loneliest cities in the world. By the time I was 22, I had gone through 3 and a half years of college and had put out a collection of original music which was successfully funded by a Kickstarter campaign, and I was playing sold-out nights at really amazing venues in LA. When it came time to audition for Spring Sing in 2017 4 years later, I actually ended up making it which felt surreal, and that experience of trying for something for four years describes me perfectly. If I want something, I'm not going to give up, and I am going to try as hard as I can to make a dream a reality. Now fast forward to where I'm at right now, I've been able to do some incredible session work–one notable artist that I've worked with would be Matoma, and I recently put out my song "Closer," which is the first song off of my new project which I'm incredibly proud of. With the 6 years of time I've spent in LA, I've been able to grow so much as a person and as an artist, and I've been able to make some incredible connections with other artists, collectives, and venues– I'm currently booking for the Hotel Cafe, which is my favorite venue in LA (which is also so freakin cool to say). I've basically taken something that started as a hobby, and I've made it into a business for myself–being able to profit (not a lot haha) off of what I love is really cool man.
Has luck played a meaningful role in your life and business?
As a person, I have the worst luck of all time hahaha. I'm the type of person that will leave for work an hour before and still manage to be 15 minutes late because a squirrel died in the middle of the road. But in all seriousness, I believe in karma, and I try to be kind to everyone I meet–especially to other artists and creatives that are out in LA pursuing their dreams. If I have a contact that could better someone else's career, you best believe I'm going to connect them rather than holding onto it for myself. I really believe that if you help others, things will work out for you with whatever you want to do. I've met so many people in LA that will only give you the time of day if you have "x" amount of followers or if you are someone that could benefit them, and to me, that is NOT the way to welcome success. Call me old fashioned, but I really believe that if you're meant to succeed you're going to, and if you spend your time dwelling on the careers of others and "shit-talk" on others, you're never going to find happiness with what you do.
Contact Info:

Image Credit:
All Photos – Chris Greenwell
Getting in touch: VoyageLA is built on recommendations from the community; it's how we uncover hidden gems, so if you know someone who deserves recognition, please let us know here.