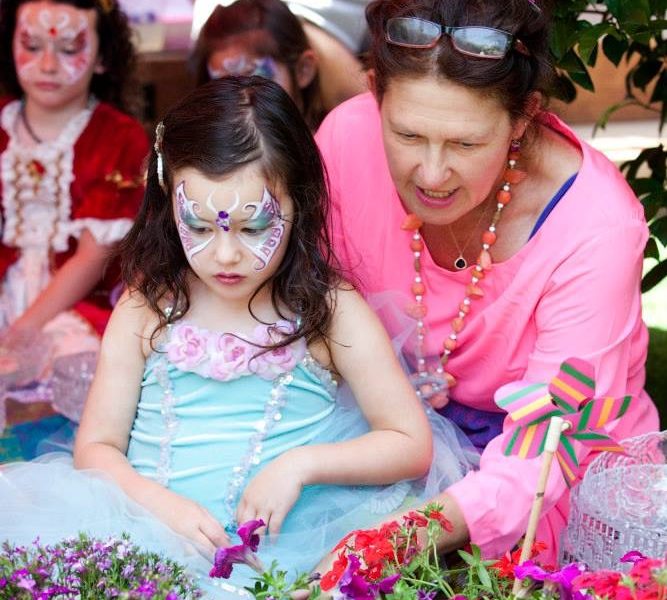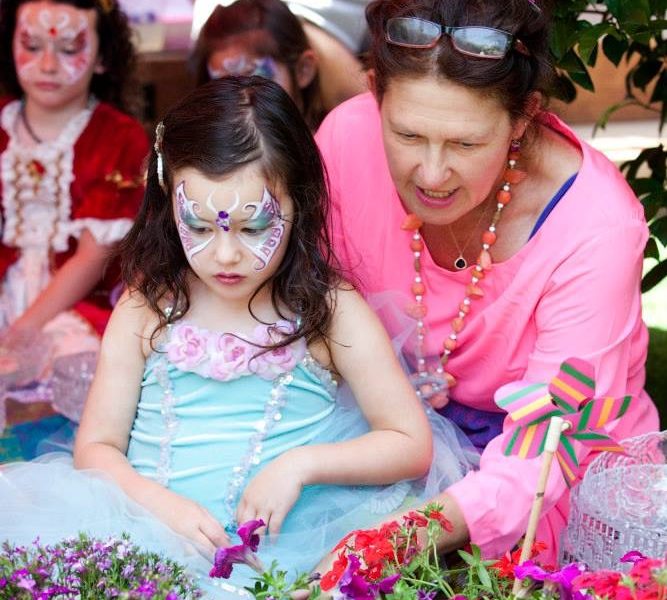 Today we'd like to introduce you to Ruth Steinberg.
Ruth, please share your story with us. How did you get to where you are today?
When I came to LA from South Africa, I worked for many years as a prop stylist. Eventually, I felt the need to be in a less transitory and superficial world. Styling and design were a huge addition to my experience but I began to miss being in natural environments. I also felt a need to work with children and so when I became pregnant I started studying Gardening and horticulture at UCLA.
With a small child, it was perfect timing for me to explore the lives of children and how they viewed their little worlds with such curious enchantment and creativity. This was my biggest inspiration and I began working on the beginnings of Little Saplings.
While teaching at my son's preschool, my focus clarified and I realized that I would have to- in some cases – RE-introduce some kids into the natural world and to make it accessible to them- ALL of them.
Little Saplings main intention is to work for each and every child so that they have their very own garden -or growing space -be it in an indoor pot or a huge secret treehouse.
The lives of children are so organized and controlled that this became my motivation for starting Little Saplings Children's Gardening.
That was in 2009 and now some 7 years in, we have expanded and are still ever 'branching out' with our focus.
A large part of my business is Children's gardening Birthday parties and other large events. I also work on Chef's culinary gardens and have clients in all areas of LA.
We do maintenance, installations, and some garden design projects and have many little private small children's gardens to upkeep.
We most recently are adding nature crafting to our entertainment repertoire- so children get to work on creating in nature as well.
Great, so let's dig a little deeper into the story – has it been an easy path overall and if not, what were the challenges you've had to overcome?
I have had a great time!
I am a creative person so the business and finance is not really my strong suite.
I have a family member with an MBA so that has been very beneficial!
I also was immensely fortunate to have met my gardeners on a photo shoot many many years ago on an extraordinary property, we stayed connected and now we work on developing all our clientele together and have developed a garden maintenance arm to my business.
I would so LOVE to have a business partner – the business-minded side to things need help!
I also love encouraging youthful partnerships so always bring young helpers to work on my events with me.
Please tell us about Little Saplings Children's Gardening.
Little Saplings main intention is to work for each and every child so that they have their very own garden -or growing space -be it in an indoor pot or a huge secret treehouse.
The lives of children are so organized and controlled that this became my motivation for starting LITTLE SAPLINGS CHILDREN'S GARDENING
I hear from passers-by who see my car," I have never seen anything like this before" on a weekly basis!
This makes me a proud owner of an idea that has become my life- my fulfillment as it brings so much joy to children and adults alike!
I think the niche focus of Little Saplings is what sets us apart- the gardening community is becoming well established now, but in the earlier days of my company existence, we were a rare idea and concept!
What we are primarily known for now are our one-to-one gardening with children -and Gardening Birthday parties, The events ( parties ) are actually the financial bulk of my business.
How It works:
Initial Consultation for One-on-one
On our first visit to your home, we will meet with you and your children, exchange ideas, listen to your plans and fantasies, and select a plot to create an action plan. We'll use your space as best we can to get the biggest yields – or else create tiny potted gardens, raised beds, adorable planters – whatever the case may be!
Gardening in Action
We offer different packages that work within the guidelines of whatever curriculum or garden theme your family has chosen. We also teach the children basic garden maintenance – i.e. weeding, mulching, pruning and learning how to approach and appreciate the design aesthetic.
We encourage scheduling gardening sessions weekly for the initial month to six weeks. Thereafter, we will revisit the garden periodically to see how things are going and to help keep an eye on what's growing. It's best to have a monthly session at least in order to follow the growth of the garden.
Growing and nurturing a healthy garden that involves the entire family quickly becomes a bonding experience for everyone. The trick is to make sure we create tangible milestones to celebrate success – sprouting pride and delight all along the way.
Birthday Parties:
We work with the families to dream up a special unforgettable birthday party for your child.
Little Saplings will bring beautiful plants and pots ( included in initial cost) – we will provide soil and bring worms. We will entertain the children for about 90 mins and they will build a little potted garden to take home- decorated with magical charms and natural elements -We are happy to discuss ideas, locations, layout- This is the exciting part for kids- we create lasting memories together!
Do you look back particularly fondly on any memories from childhood?
Growing up in South Africa- I have to say that one of my favorite memories was when we had school holidays and my Mom took us to the nursery to pick out plants, I had a little 'wendy house' my- play/club house that was at the bottom of the garden under a huge willow tree. I had little flower boxes outside in windows- it was so magical -a secret place that has so inspired my business.
Pricing:
Little Saplings charges $390 for a birthday party -including all gardening materials for 10 children
our gardening service charges by the hour ($85) and the first consultation in the LA area is free. installation is separate.
Little Saplings is on Instagram – Little_Saplings and on Facebook – Little-Saplings Children's Gardening
Contact Info:
Website: www.Littlesaplings.org
Phone: 310-383-4304
Email: Littlesaplings@me.com
Instagram: Little_Saplings
Facebook: Little-Saplings Children's Gardening
Yelp: Little Saplings Children's Gardening