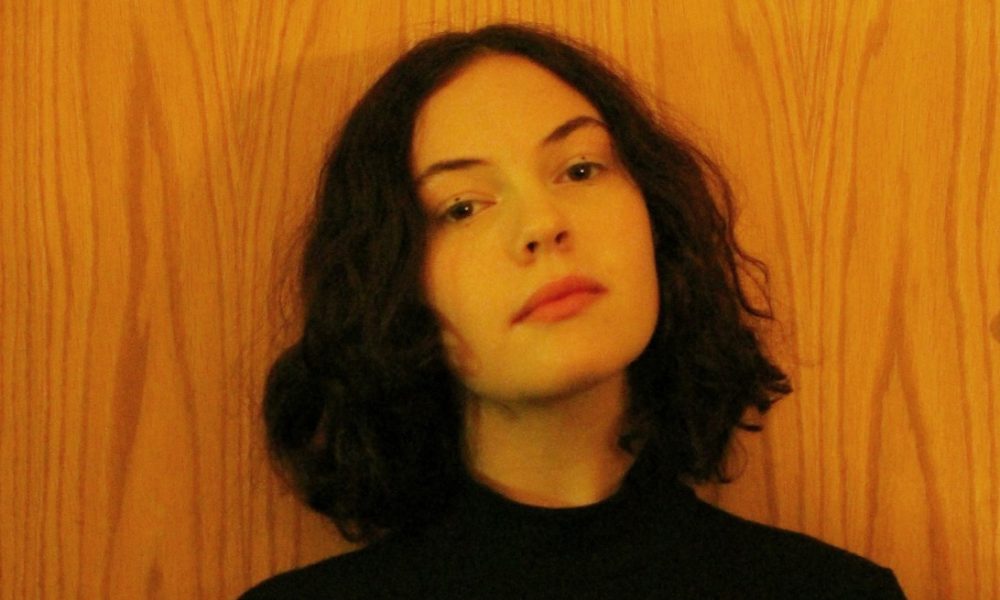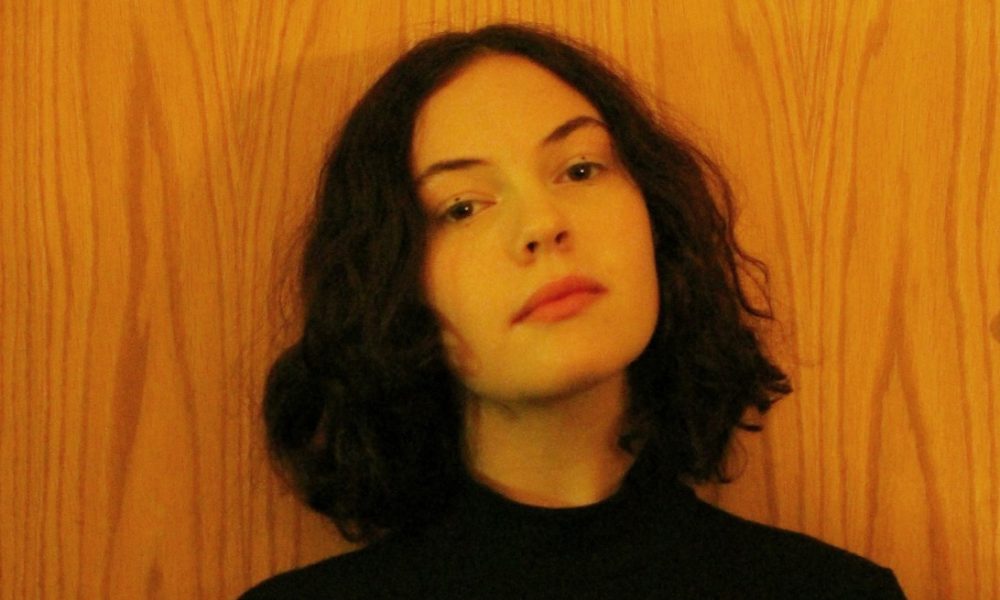 Today we'd like to introduce you to Roxy Jamin.
Roxy, please share your story with us. How did you get to where you are today?
From an all-girls Catholic school, I had decided to apply discreetly and with no expectations to the Los Angeles County High School for the Arts; ironically, this application was my "Hail Mary." My parents were not thrilled about this application, but I applied alone and on the promise that it was barely an option, with the low acceptance rate and my lack of training. I was miraculously accepted, which was really amazing.
After some arm-twisting, I attended LACHA. During my time there, I was lucky enough to get my first actual arts training, and I continue to have some really amazing mentors from my time there. The department was really small, I think around 30 kids in my year, and my classmates and friends from school are incredibly talented and insightful. LACHSA's program, while improving us technically as artists, also gave us a great advantage by not treating us like amateurs or kids. I met people who not only made incredible and interesting work but who provided honest and sometimes merciless critique which improved my art practice tremendously.
During my junior year at LACHSA, I was accepted to be a finalist for the National YoungArts Foundation in Design, which was an amazing opportunity. They were kind enough to fly me to Miami for National YoungArts week and put me up in a hotel with so many really talented people from across the country. While I am singing praises to YoungArts, and for good reason, because it provided so many wonderful resources for me, the week itself wasn't as easy as I would have hoped. On top of the fact I had the flu, it was there that I realized that I really wasn't supposed to be in the Design category.
While at YoungArts, in response to the prompt "aid a procession" I constructed a massive three-headed puppet costume which really did not aid in much at all– it became very clear that the work I make had more root in the conceptual than the functional. Being there made me really aware of my role in the art world, and especially opened my eyes to the idea that just because something is wearable does not mean its "design."
I was incredibly lucky to find my places in Los Angeles in the forms of The Museum of Jurassic Technology and the Bob Baker Marionette Theatre. Before them, I didn't have much of a community in the city and they really gave me wonderful homes and I am so proud and lucky that they did. I even built my senior thesis project at the museum and with the help of the wonderful people there. During senior year, I committed to attend the Carnegie Mellon School of Art for fine art, which is where I am currently studying. I miss Los Angeles and these places in particular so much.
Has it been a smooth road?
Throughout being alive, I have consistently proven to myself that I am– without fail– my own worst enemy. While a whole bunch of really unpleasant things have made themselves clear in front of me as external obstacles, the best thing I have learned is that my perceived version of reality is not the objective version of it. I have dealt with some mental health issues consistently throughout life, and my childhood was in some part defined by obsessive and unbreakable rituals, psychosomatic illnesses, and regular confrontations with unprompted and terrifying panic and depersonalization.
I never really understood what was happening or that my brain was only a lens through which the world is viewed, not infallible truth-telling. The constant confusion between objective reality and my perception of it, colored by internal and mental malaise continues to be the most prolonged source of conflict in my life. There is no cure-all solution for these troubles, and they are things which I confront in varying multitudes– often to incredibly debilitating and incapacitating degrees– on a daily basis. Quite frankly, it's exhausting, but something which makes me comforted is this really wonderful passage from Italo Calvino's Mr. Palomar, which is one of my favorite books by my favorite author. "Now, beyond the window, what do we have? The world is also there, and for the occasion has been split into a looking world and a world looked at. And what about him, also known as the 'I,' namely Mr. Palomar? Is he not a piece of the world that is looking at another piece of the world? Or else, given that there is world that side of the window and world this side, perhaps the 'I,' the ego, is simply the window through which the world looks at the world. To look at itself the world needs the eyes (and eyeglasses) of Mr. Palomar" (114).
Please tell us more about your art.
Right now, I have been classifying myself as an interdisciplinary artist, which seems to be a generally unsatisfying answer for most people I say that too. And I understand why– it's intentionally vague. A lot of the time, the art world and people in it like to hear consolidated answers like "I am a painter" or "my work solely focuses on…" and while there is nothing wrong with that at all and answers like that are really satisfying both for the person asking and the one answering, I just don't think that at the moment or in the foreseeable future I can find an answer that is that specific. Sometimes that means making drawings/paintings, or sometimes it means performance art and puppetry. Either way, each way of tackling a concept has its own values and contributes different lenses, and I am trying to experiment with as many of them as I can whenever they lend themselves to what I am excavating.
In the past, I have made paintings and drawings and sculpture (traditional fine art realm), but I have also found a lot of value in video art, as well as performance, costume, and –recently and with snail-speed confidence– writing. Currently, I am really interested in experimenting with the concepts of science and religion in their overlap, gray-areas, and differences. My senior thesis was along those lines, and was titled "That's How The Shadows Pile Up," a title taken from the description of an emblem from M. Laurentii Wolfgangi Woyttens' Emblematischer Parnassus, in which a child stands in the center of a small room with four shadows, all pointed in different directions. The piece ultimately aimed to document, scrutinize, quantify, and experiment with the shadow between the self as a metaphysical being and the self as an anatomical and scientific one. It manifested in the form of a wooden shrine/scientific display case, containing sculptures and a monitor playing a video work I created (as well as the first video work I made myself feel comfortable enough to perform in). On one side was a graphite drawing, on the other, a soft sculpture.
I think that right now the thing I am most proud of in my practice is my commitment to making myself experiment with mediums and concepts and try and never become comfortable with designating myself as a specific sort of artist. Maybe this is because I am young and fairly inexperienced and haven't found a true niche yet, but I like to think that this is a perpetual mindset and not a passing phase on the way to a greater realization. It's most likely somewhere between both. Either way, there is a lot of pressure to be able to explain the things you do in concise bullet points and I am proud of myself for keeping my title vague with room for growth!
Let's touch on your thoughts about our city – what do you like the most and least?
Leaving L.A. for school has really made me notice how much I valued the diversity of people and interests and professions gathered there. There are always people doing incredibly interesting things, and there are always events going on– concerts, art openings, shows, social events, etc. I think the art scene and the community of people, spread over such a diverse and far-reaching net is really one of its strong-suits. L.A. is a magical microcosm and possess a multitude of little worlds, all apt and waiting for you to join!
However, my least favorite part of the city will forever be the climate/smog. The lack of seasons really makes me feel disconnected from the turning of the world. Here in Pittsburgh, when I explain my annoyance at perpetual sun, people tell me that I will be regretting saying that very soon when November comes. That is probably true, but I always respond that here, the weather is a character in the day. In Los Angeles, it could often feel so isolating due to car culture and its wideness, and the lack of an environmental character in the day could really isolate that feeling. I like how every day is a little different here, and I really missed that difference in Los Angeles, where the sky can feel monotonous and overbearing. The lack of rain also makes the smog really bad– maybe it's psychosomatic but I feel like my lungs never fill all the way up in L.A.
Contact Info:
Suggest a story: VoyageLA is built on recommendations from the community; it's how we uncover hidden gems, so if you or someone you know deserves recognition please let us know here.