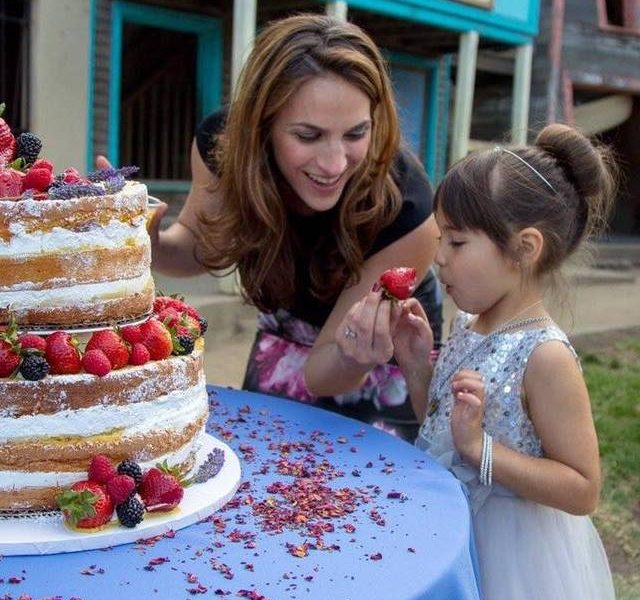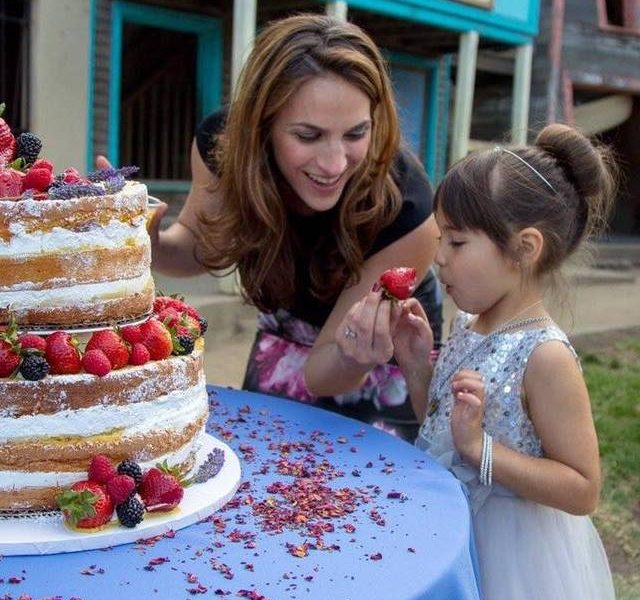 Today we'd like to introduce you to Rose Forbes.
Rose, can you briefly walk us through your story – how you started and how you got to where you are today.
I started working in restaurants when I was 14 years old. I grew up in Topanga Canyon and used to walk down the road to work almost every day after school. I always wanted to work and be responsible for myself from the time I was a little kid.
I worked in every position a restaurant has to offer over the years. From hostess, to bartender, to management. But then I got sick. I had lost about 20 pounds in two weeks and was nearly passing out just walking up and down stairs. I was managing a small Italian restaurant at the time and wound up in the hospital where I was diagnosed with Ulcerative Colitis.
Being 22 years old and hospitalized is terrifying. Knowing that you have an incurable condition and will have to take medication for the rest of your life is also terrifying. I will never forget my boss at the time called me in the hospital room on the hospital phone line and said, "I hope this isn't going to happen often. I'm trying to run a business here." My heart was broken.
When I was released from the hospital I left that job and continued working in restaurants and night clubs and continued to be in and out of the hospital. In 2011, when I was managing Mozza, I hit the peak of my illness. I had lost so much weight that my clothes were falling off of me and I could tell the whole staff was worried about me. I had stopped eating because it hurt so much and used to disappear into the restroom throughout the shift just so I could sit down and rest on the ground. Needless to say, I ended up back in the hospital again and was facing a major surgery when I realized that I needed to make some changes.
I had thought that I was going to be the type of person who would move up the corporate ladder and stay in the restaurant industry that I loved forever. Mozza was filled with such amazingly talented people and I was so excited and inspired to be among them. When I made the decision to leave the industry there was definitely a mourning period that went along with it. I was tired of disappointing coworkers and bosses by having to disappear for weeks at a time into the hospital.
I started to pick up side jobs managing events for various planner friends. I had a brief stint in the corporate event planning world at 21 and knew that I liked it.
Suddenly the doors started opening for me in the event industry. I figured that I should perhaps announce to the world that I was doing this kind of work now and then before I knew it I had a website and a fully operational event business. All the stress and pressure that I had put on myself to manage other people's businesses somehow went away when I knew the stress was my own. The decisions I made would belong to me.
Two Tree Events was officially named in 2014, 2 years after I started working on my own. I named it after the street I was living on through all of this. And when my husband and I bought our new house at the end of last year I had to take the street sign with me of course too (shhhhh don't tell…).
Sometimes we don't know what turns our paths are going to take, but if we follow them we may be pleasantly surprised.
Has it been a smooth road?
I was pretty lucky starting out. A local venue asked if I could help manage their events for them in exchange for being their preferred coordinator. I was able to learn a lot in that process by both doing for myself and watching how some others would do things. That is the same principle I have always operated on. Observe and take what you like and don't like and find your own way of doing things from that.
There have been times that I have taken on projects that I wasn't sure I really knew how to do when I started, but once I got going I realized I did know how to do it after all. Taking those leaps can be really tough though!! Learning to trust yourself.
But my biggest struggle is getting my photos online!! I am terrible at social media!! When I am at my events I am always focused on vibe and details instead. oops hahaha
We'd love to hear more about your business.
I am a full-service event coordinator, specializing in events of every type.
I think my favorites are the corporate & travel events and the weddings.
The corporate-type events are fun because they can often be the biggest productions with the most moving parts. Panelists and live shows and music, travel and accommodations, full scale lighting and design, celebrity, VIP experiences, etc. I love watching everything come together. We did an event recently with 6 virtual reality setups. FUN!
Weddings are great because you get to be a part of families coming together to celebrate one of the most important moments of their lives. Being the last one to take a moment with the bride and give her a hug right before she walks down the aisle gets me every single time!
Coming from the service industry I feel as though I have a unique ability to offer quality customer service and staff management in a way that may not be as natural to others. I always really connect with everyone I work with, both clients and vendors.
Is our city a good place to do what you do?
I think there is no place like LA to do what we do. Los Angeles has innovative and creative people that want to be the first to try everything. They like events that are out of the box and want you to be able to use your creative mind to bring it to the next level. They are all about the show here so the production is really fun! Big things always come out of LA!
Contact Info:

Image Credit:
Photo 1) Rentals: Chora Event Rentals, Floral by: Rooted Harmony
Photo 2) Photo by: M. Kobe Photography
Photo 3) Photo by: Gabriella Kashani Photography, Floral by: Sea Lilly Malibu, Rentals: A Rental Connection
Photo 4) Photo by: Michael Delmonte Photo, Lounge by: GEMS Arcade & Event Rentals Lighting by: Nick at Images By Lighting
Photo 5) Photo by: M. Kobe Photography, Floral by: Sub Rosa Floral, Lighting by: Nick at Images by Lighting
Photo 6) Gabriella Kashani Photography, Floral and Arch by: Sea Lilly Malibu, Rentals: A Rental Connection
Photo 7) W Hotel Hollywood, Lighting by: Nick at Images by Lighting, Floral by: Sub Rosa Floral
Getting in touch: VoyageLA is built on recommendations from the community; it's how we uncover hidden gems, so if you know someone who deserves recognition please let us know here.