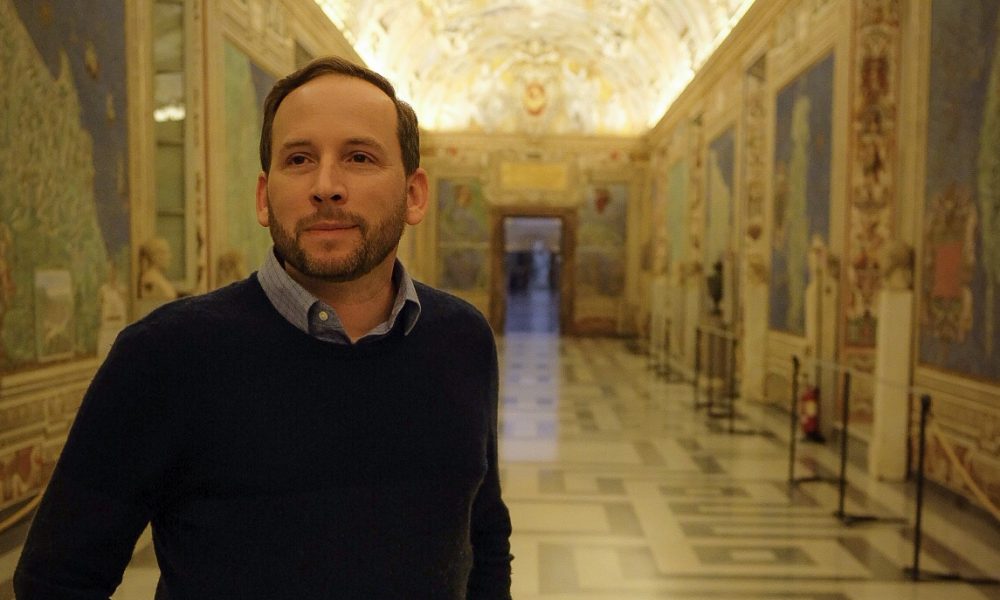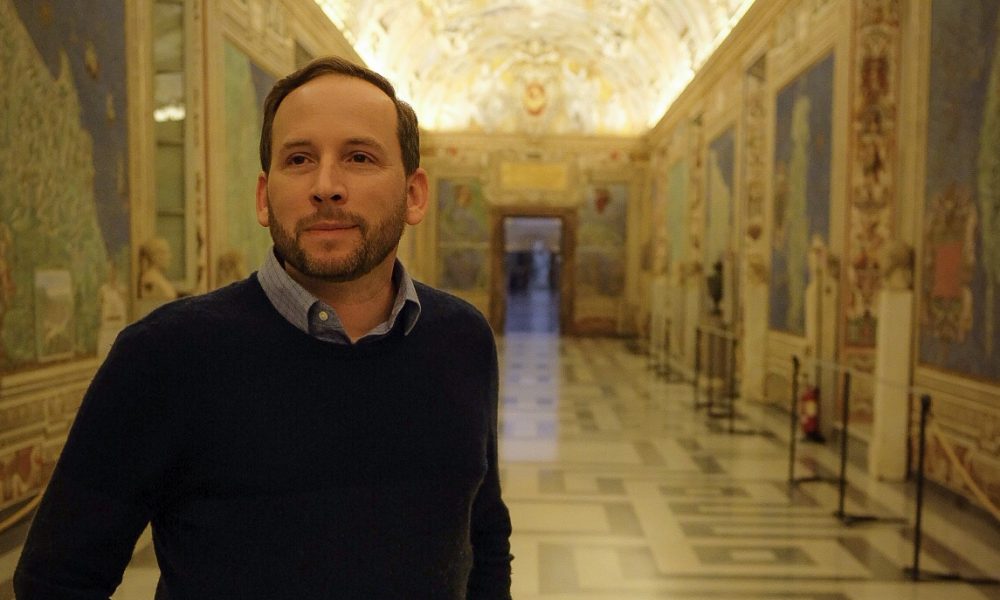 Today we'd like to introduce you to Ron Hanks.
Ron, please share your story with us. How did you get to where you are today?
I always thought I was going to be a journalist when I grew up.
I liked to act, to sing, and I loved movies and music. But there was always just something so real about writing. Especially the news.
There was something very important about it. And feeling important was something I truly and desperately craved as a child. I wanted to count. I wanted people to hear my words and listen to them.
I mean, it's not such a crazy desire. I think we all want to feel that we matter. It just kills me that when I look back at my 10-year-old self, I see this little kid who just didn't believe he was important.
And feeling important is different than feeling loved. I knew I was loved. I have a wonderful family who I know loves me very much. But my words. I could never find the right words to say out loud to express myself. How I was feeling or what was happening to me was lost deep inside my head.
But whenever I wrote about others, about what was happening in their lives and told their stories, people started to take note. They started to listen to me. I started a neighborhood newsletter in 5th grade where I did a meet-your-neighbor column. I literally went door-to-door and just asked people who they were and what they did for a living. And people told me!
In high school, I got on the newspaper staff and was an editor my junior and senior years. It was a crazy and exciting time to be in Little Rock, Arkansas (where I'm from). A huge momentum shift was happening when Bill Clinton was elected President. Business people and reporters were flying in from all over the world asking all of us how we were feeling and what we were thinking. My friend's parents were being whisked away to Washington D.C. to become advisors and take Cabinet positions. Our entire city was empowered! It seemed the whole world suddenly cared what we had to say.
I felt that empowerment too. I was writing stories and editorials in our paper that were really rubbing the school the wrong way. But I knew they needed to get out there. The cover-up of gang violence in our school was the biggest one. That one got me censored and almost expelled. So, I took the fight to the TV news, printed our own paper, and a year later gave sworn testimony to the Arkansas state legislature that helped pass a law protecting the 1st Amendment rights of high school students across the entire state.
That led to an internship at a local paper, a small scholarship, and my becoming the editor of my college newspaper my sophomore year. It also led me to a retreat of the Society of Professional Journalists where both then Governor and the Independent counsel Kenneth Starr were giving talks. These were people that the entire world was talking about, and I certainly felt important to be in that room.
But something had run its course in me. At that moment before Clinton was impeached and before that governor went to jail, and before Kenneth Starr published his report in every paper in the country in its entirety, I went on a long walk with a columnist/mentor of mine that night. And he said quite plainly to me that life is just too short to have a split path. That if I was feeling done with journalism and into something else (like acting) then I had to choose. And he meant it. Like immediately. Life's just too short, he said. Choose now. You can be the other thing in your next life.
So, I chose. I became an actor. That night.
I went on to get a double major in English and Theatre from Lyon College and then an MFA in Acting from Depaul University in Chicago. I moved to New York City right after graduate school, earned my Equity card, and acted for five years before finally landing in Los Angeles.
Has it been a smooth road?
I have failed hard in my life. I have failed hard even this year. And those failures were painful. They stung. Sometimes it was from my mistakes, and sometimes it was from others'. Most of the time, though, things just happened. It's how we look at them that is going to keep us going forward. You have to take every failure and put it beneath your feet like a stone until you finally get enough stones underneath you that you'll never sink under the water again. You can't stop going. You have to grow, and you have to evolve.
When I moved to Los Angeles, I struggled to keep to my mission. I barely knew anyone. Especially anyone in the Business. I had a day job that paid the bills but kept me from being able to audition. And within three years, I found myself, laid-off, single, and broke. My credit card bills were sky high and I was forced to file for bankruptcy. I ended up living on a sailboat in Marina Del Rey and cooking one dollar microwave meals to get by. I was at the bottom.
But thanks to my friends and my family from across the country, I knew I had to keep going. They all kept reminding me about my passion for acting and for the movies. They kept encouraging me. And since I suddenly had a lot of time on my hands, I decided to audition again. I started doing a lot of student films and eventually got a commercial agent. I booked a few spots and started to get back on my feet again.
During this time I met my wife, Elizabeth. She is an amazing cinematographer and camera assistant, and she is the main reason I was able to move forward with my life. She became my partner as we started a production company, and she supported me fully to branch out into producing and directing.
And just like I did when I wanted to be a journalist, I started asking people about their own stories, about things that they wanted to say. I started to help them bring their ideas into reality.
We'd love to hear more about your work and what you are currently focused on. What else should we know?
My wife, Elizabeth, and I started 1157 Productions in 2014 when we produced our first short film together, "Dirt Eaters" followed by our feature film, "I'm OK". In 2018, I was the Supervising Producer for a short form series called "Broken" that garnered two Primetime Emmy Nominations (for Miles Tagtmeyer and Lee Garlington).
I currently have three seasons of a show I star in called "Golden California" on Amazon Prime in which I play a befuddled travel host who improvises his way through the state, seeing the sights and interviewing the "locals".
We strive to make 1157 Productions an inclusive company and to give voice to stories we haven't seen on screen before.
Is our city a good place to do what you do?
Los Angeles is a great place to start out. There is so much energy and creativity here. I don't plan on ever leaving!
I think you have to build a network here of friends and people in the business on all levels. You have to be willing to ask for help and seek advice. Join clubs, meet people, date, be a real person! You never know where your next true connection will take place. You have to get out there and live!
Then once you have some success under your belt, start talking to others who are just starting out. Have coffee with them. Listen to what they want to do with their lives, and see if you can help. Lend an ear and a hand if you can. You have so much to offer.
You are important enough to give back!
Contact Info:
Website: www.ronhanks.com
Email: ronhanks@gmail.com
Instagram: @ronhanks
Twitter: @ronhanks
Suggest a story: VoyageLA is built on recommendations from the community; it's how we uncover hidden gems, so if you or someone you know deserves recognition please let us know here.