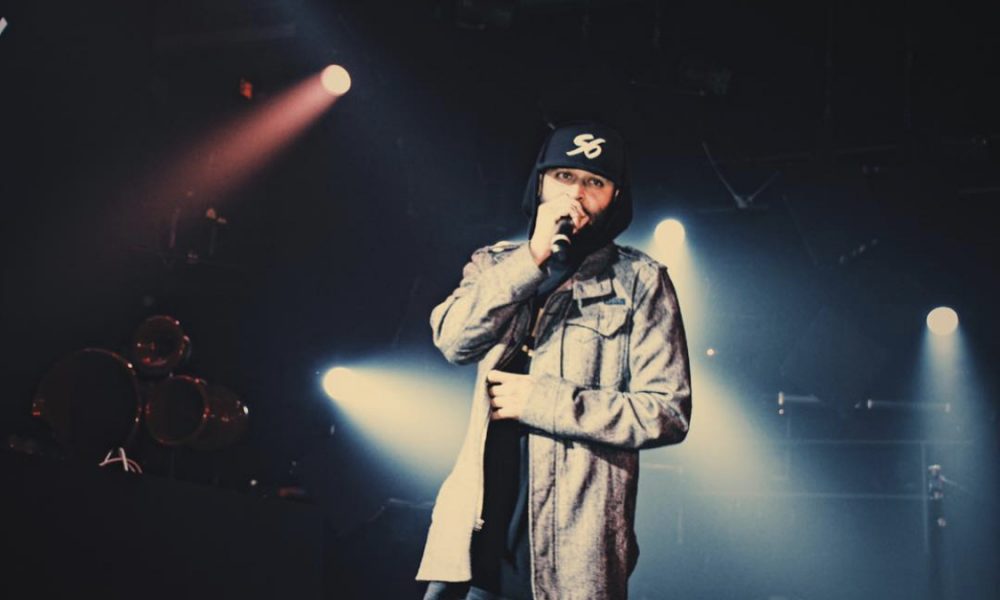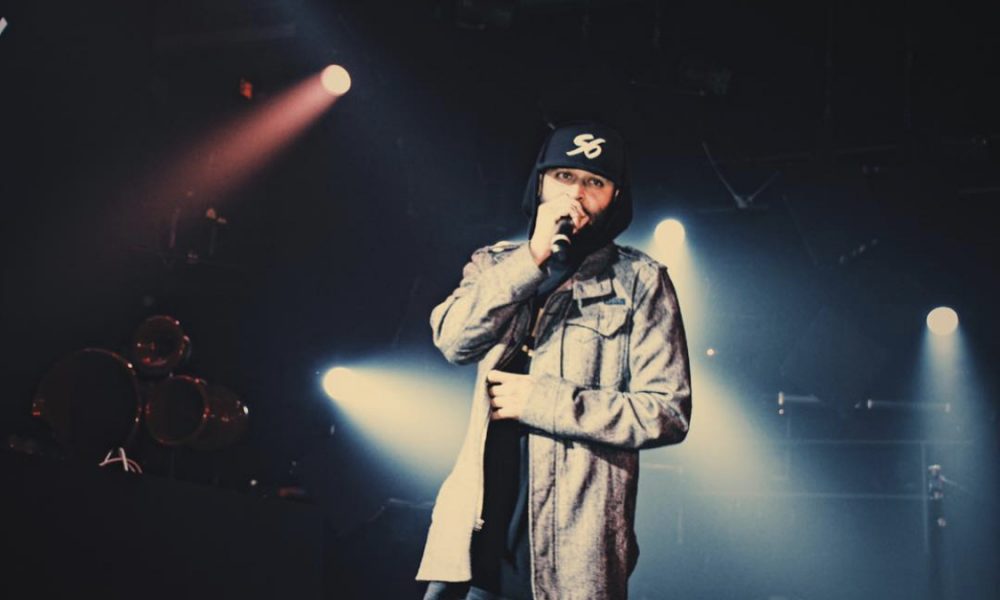 Today we'd like to introduce you to Roman Bejarano.
Roman, please share your story with us. How did you get to where you are today?
Growing up my family gave me a HUGE musical archive (In the form of Cassettes and CD's) We were a Mexican-American family with a broad love of hobbies, and broad choice of music throughout the house… My parents gave me oldies such as Brenton woods, Smokey Robinson, Mary Wells, etc… And my brother Gave me Everything else! And I mean From 2pac to Michael Jackson, to Eminem, to Bone Thugs, Bob Marley, to Nas, Tribe, Wu-tang, Jay and B.I.G.! and a ridiculous amount of others! I was hooked on it all! So I was groomed early on… then once Mp3s and downloading were available, everything exploded from there, and got my exposure to underground artists like Atmosphere, Tech N9ne, Living Legends, 2mex, and many others.
However, Fast forward, OFFICIALLY My musical journey started shortly after High School. I remember being presented with a fork in my road (in my head at the time at least). To either fulfill the life of a college student, then find a particle job related to my degree, and continue the normal path, Or to try something that I love. I grew up with a family that was extremely involved within our community from the 1990's till the present… My father did A LOT of amazing work for our community, and he and my mother instilled a LOT of confidence, and community involvement in me and my brothers… so my courage to take the risks that I'm taking now, I would say, started with them.
So after my first year of college, I realized that what I truly wanted to do. And it was executed on my dreams. I had known I had been in love with music and wanted something in that realm, and I had developed the skill of freestyling exceptionally well starting at 9th grade on… And as I was going to college (University of La Verne), I began cultivating my craft more strategically, and for the first time writing and recording songs. With my neighborhood friends, and we started the collective known as "The Solar Six Tribe" (Which was initially the name of me and my best friends rap group in high school) So as after my first year of college, I decided to switch to major that could possibly help me in my journey. So I changed my major to a business major and continued to hone my craft until I graduated.
After graduation. I began getting myself booked for shows, creating full solo projects, and learning how to get them on all the platforms, slowly but surely preparing myself for a career of being an independent artist with a brand. I immediately started throwing my own shows, looking into merchandise, marketing, and applying what I learned on the field. All the while was working Jobs that allowed for a FLEXIBLE, schedule to continue my craft and further build… I really had a huge variety of work, from Teaching 2nd graders to freshman, bussing tables, warehouse work, business startups, sales rep, retail, etc.. I did it all, anything to remain able to still create music.
During this period I also began working with my childhood friend who was also in music initially on the punk scene (who was in a band which I regularly attended shows), who is now my current fellow creative/engineer, Michael Huezo aka Cleverlines, and we began to build and create our own personal studio to cut the cost of studio time. we were gathering all the tools we need to be self-sufficient. And we now had a home base for The Solar Six Tribe. I was now able to start attempting to market to competitions, venues, publications, radio stations etc..
In order to all that I had to learn how to become my own manager, booking agent, street team, designer, and creative director. It was and still is a HUGE learning process but by doing so I was able to get opportunities with Jack Daniels Honey, BET, Power 106, where I was live on the air for three weeks, and even got featured in publications in other states… As well as open up for artists such as 2 Chainz, Fetty Wap, Raekwon, DJ Quik, Havoc of Mobb Deep, Too Short, Murs, Suga Free, and many others. I performed at a different venue, theaters, festivals and concerts. Coming from a small hometown, these were all deeply felt accomplishments to me, and helped propel my mindset through the not so easy times… which there were definitely more of than not,
From 2012-14, I was really just getting the ball rolling, making mixtapes, sharpening the craft, and tryna balance life. Then It was from 2014 to present when all the above experiences were created, and when I started; officially releasing my solo projects in more strategic manner (totaling to about six full projects plus singles), and when I began my show runs (Performing in California as well as other states), I even assembled and threw entire shows by myself. Created music videos, networking opportunities, collaborations, and promoted the hell out of the brand… successes, setbacks, and even more lessons. But with the help of some amazing people, we've managed to get some pretty dope stuff out there.
And all this stems from the simple fact that I just love creating music, expression, songwriting, creating visuals, performing, connecting, and evolving so going into 2020, the truth is I still feel like I'm only barely starting. And I hope I always feel this way because I love it. And It was, and still is a constant uphill battle on this journey. Following a dream can be extremely difficult, but I personally think we all possess the power to achieve our dreams… I have A LOT to learn still.. and I'm blessed to be able to do so.
I really just wanna make better music, make more music, grow, improve myself, have more shows, opportunities, and progress. The enjoyment of this pursuit is my goal. Because I really don't think there is anything inherently special about me, I'm just creating whats special, which is what I think makes it beautiful. In this day and age, possibilities are limitless, We can all do it, no matter where you are, where you come from, or what you look like, you can go get it.
Great, so let's dig a little deeper into the story – has it been an easy path overall and if not, what were the challenges you've had to overcome?
It definitely has not been a smooth road. It costs A LOT to pursue this. I've sacrificed mental, and physical health, finances, relationships, felt anxiety and depression. Its a difficult journey, but I think all people who are pursuing dreams and passions go through this… It's inevitable at points. Because you have to pour a lot of time, money, and energy into something that often never returns anything back to you, or at least not anytime soon. Physical, psychological and financial stress, can be VERY native to this road.
Can you give our readers some background on your music?
I am most proud about the music, and the brand that has been created (The Solar Six Tribe). I am a songwriter, rapper, performer, Brand owner, and creative. Our specialty is creating honest, versatile music, because, well, that's what I grew up on… and what I love to create.
And coming from a small predominately Latino Community outside of LA, there weren't many models given to us on how to pursue big dreams (at least in this field). So I take a huge amount of pride into how far we've come, and how far we have to go.
Do you look back particularly fondly on any memories from childhood?
I was blessed with a really amazing childhood, my parents worked their faces off all the time to give us the best life they could… they worked all day and all night, and we were grateful… Plus, my best friends were my neighbors, So leaving my house, hopping on my board, and riding over next door to meet my friends, and drop a buck on a raspado, or elote, and just hanging, skating and playing games…. before social media.
That was definitely my favorite childhood memory/Memories
Contact Info:

Image Credit:
Michael Huezo.
Chris Quock.
Suggest a story: VoyageLA is built on recommendations from the community; it's how we uncover hidden gems, so if you or someone you know deserves recognition please let us know here.