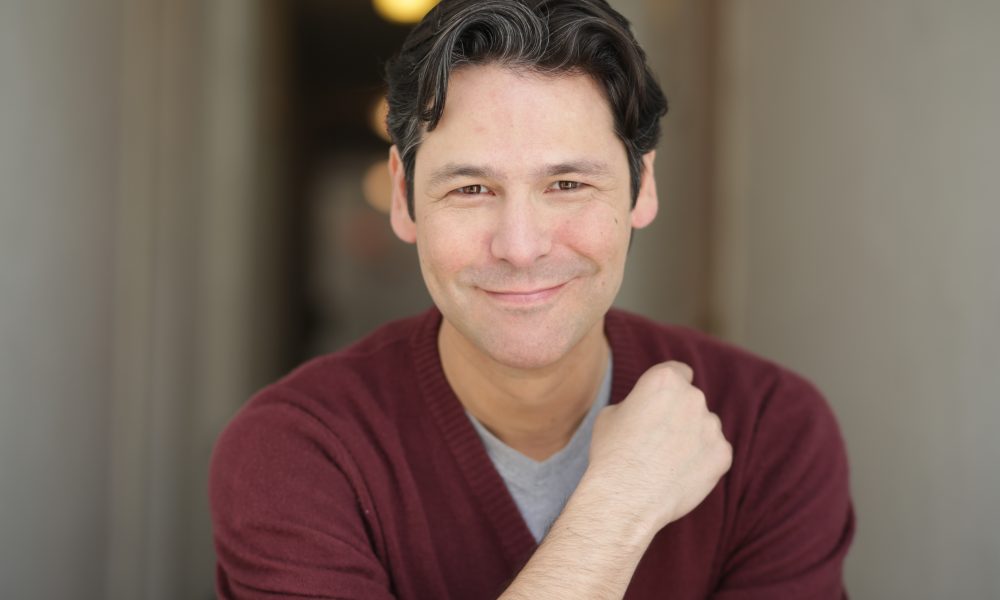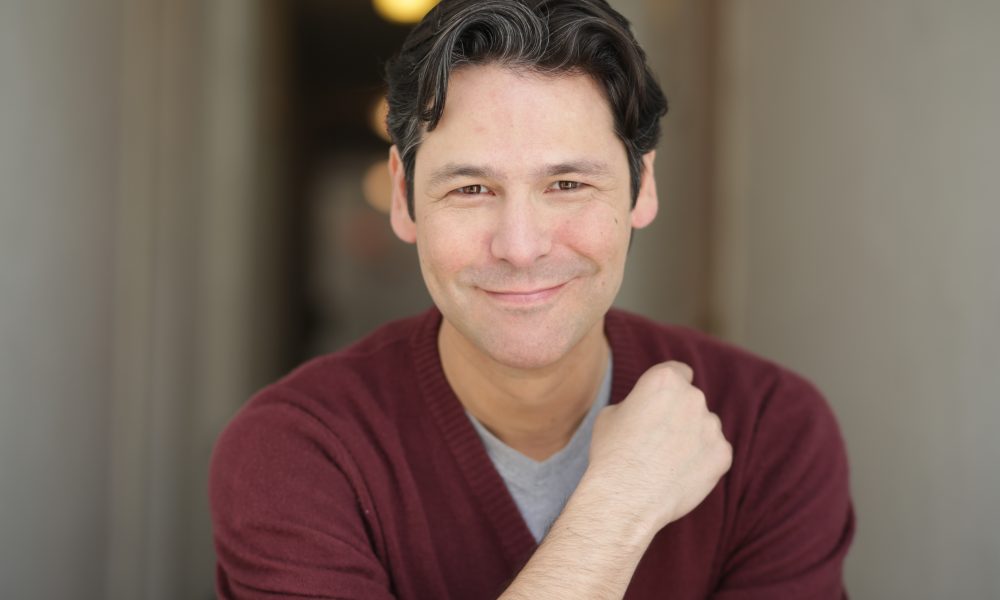 Today we'd like to introduce you to Rogelio T. Ramos.
Rogelio T., let's start with your story. We'd love to hear how you got started and how the journey has been so far.
Do you believe in luck, faith, or even the power of intention?
My career started with a wrong number that completely changed the course of my life, opening doors to what would become a fulfilling career and the realization of my childhood dreams.
I was bitten by the acting bug when I was very young.
My father idolized the great actors of his generation and would often rent "The Godfather I and II." It was, without question, considered required viewing in our household.
My Dad would break down every line and scene for me while I sat in front of the TV, in complete awe of Pacino, Brando and De Niro. It was no wonder that movies became my favorite pastime.
My mother's side of the family was just as instrumental to the discovery of my joy for artistic expression. To the Gomez-Rejon side of the family, music was as important as air or water. Being a family with a long musical history, famous musicians and singers were a common fixture at our reunions. Singing and playing instruments was not only encouraged but celebrated as part of the family's essence.
I was born in the border town of Laredo, Texas and raised off and on between both sides of the Rio Grande. I enjoyed a bicultural upbringing that would later prove very useful in my career.
Unfortunately, pursuing acting in a small border town was an impossibility, so by the time I was a teenager I had given up on that dream and decided to go into broadcasting instead.
My first job was in radio at the age of sixteen covering the local sports news, and a few years later I transitioned to television working as a sports anchor at our local Spanish station. Not long after that, I moved to San Antonio, Texas to work for Telemundo. To me, this was the "big leagues." I would now be covering NBA and college games. Yet, even though my career seemed to be advancing quickly, I had already lost interest in news and was secretly feeling miserable in this field.
So what does this have to do with luck, faith, or manifesting our dreams?
On my first day of work at Telemundo I found a catalog for a local talent agency inside my drawer. I remember scanning through the headshots and reading the actors' resumes while telling myself, "Maybe I should call this agency one day, you never know." But life in a newsroom is always hectic and a constant race against the clock, so I put the catalog back in the drawer with the intention of calling the agency another time.
Two years went by and I would occasionally rediscover the catalog in the back of that drawer. Every time I saw it, I would tell myself, "I'll call tomorrow," but the busy life in the newsroom would make me forget.
This is where the story takes a strange and interesting turn.
The station had provided me with an alphanumeric pager (yes, I am that old), and only a few people from work had that number. I would only receive text messages and news updates through this device.
One morning I woke up to the buzz of my pager. To my surprise, there was an unknown telephone number on my tiny green screen.
Curious, I picked up my phone and dialed the number. My jaw dropped when someone picked up and I heard: "Hello, this is Condra Artista Talent agency. How can I help you?" What?! No way! This can't be! Not only was I receiving a random call from a talent agent, but this was the very same agency that I had intended to call during the last couple of years.
It didn't take long for the agent to realize she had dialed the wrong number and quickly hung up. I stood there with my mouth still open. Did this just happen? Was I still dreaming? The odds must be astronomical! It became clear to me that life, the universe, lady luck, whatever you wish to call it was giving me the most amazing signs. This time I wasn't going to let the opportunity slip away.
I immediately dialed back and told them I had been wanting to talk to them for a while now and explained that I had experience in live television and radio and, after some understandable hesitation and a request to view my live television material, they decided to give me a shot.
A few days later, I got my first audition. Soon after, my agent called saying, "Congratulations, you have a call back on your first try." She had a good laugh when I said, "That's great! …what's a callback? (That is how green I was) A couple of days later, I was flying to Dallas to film my first commercial.
I was hooked. My instinct to follow the signs had paid off and everything changed after that. I quit my job and spent the next three years driving all around Texas going to every single audition I could get my hands on.
In 2005, I was cast to play the lead in a very low budget film. By then, I had saved just enough money to enroll at the Lee Strasberg Institute in L.A. for a summer intensive course. Soon after I made the move.
My plan was to only stay for the summer, but I quickly found an agent and started auditioning. By the end of 2005, I had booked my first national commercial, my first co-star, first national voice-over, and auditioned for a box office movie. It was around this time that I received a call from the director of the independent film I had recently worked on informing me that we had been admitted to the Sundance Film Festival. I thought things couldn't possibly get better. I was wrong. A day before I flew out to Utah I got a call letting me know I had been booked to play the ER doctor in "Spider-Man 3."
This is how my acting career got started: a wrong number and following the signs.
Fifteen years later, I am still living my dream. As any actor will tell you, it hasn't been a walk in the park, I've had my ups and downs, but this great journey has allowed me to work in amazing productions, visit amazing locations around the world, and even work with some of my childhood idols.
It is easy to become a little cynical after being on the grind for so long. But there are days when I am driving into a studio or on my way to set and it suddenly dawns on me, where I am and what I am doing, and I can't help to wonder how unfulfilling my life would probably be if someone hadn't dialed the wrong number all those years ago.
Has it been a smooth road?
The main obstacle I have encountered during my career is the lack of Latino roles and stereotypical nature of the few that are usually offered. Being what some people would classify as racially ambiguous has been a double-edged sword.
When it comes to Spanish market national commercials, I seem to be what they are usually looking for: Not too ethnic but not too "white" either. On the other hand, when it comes to general market commercials or Latino characters. In film or television, I am sometimes not Latino looking enough.
This is a reflection of stereotypes and lack of understanding of Latinos. We come from very diverse backgrounds, from Native American and African, to Asian and European.
Luckily, I have noticed a slow but positive change over the last few years and it is directly correlated with the hiring of Latino casting directors to work with Latino actors.
Quoting from a recent Forbes magazine publication: "Latino actors barely landed 4.5% of more than 47,000 speaking roles in the 100 top-grossing U.S. movies from each of the past 12 years and only 3% were leads or co-leads".
We'd love to hear more about your work and what you are currently focused on. What else should we know?
During my career, I have worked on just about every type of production this industry has to offer. My experience has taught me the importance of navigating as many avenues within the industry as possible. Even though most of us have our goals set on being a principal or series regular on a successful show or working in big box office films, participating on things like voicing animations and national commercials not only provides a nice extra income and exposure, but it also offers experiences and opportunities for networking that are so important in our world.
I like to participate in independent and student projects. Those young producers and directors will be the next generation leading our industry. I've witnessed colleagues' careers suddenly flourish because of a successful short or student film. And I've seen those young directors working on big mainstream projects just a couple of years later.
A few years ago, I started coaching fellow actors and I find that this is a great way to improve and refresh my skills as well.
My first big break was working on Spider-Man 3. Adding this credit to my resume early on definitely opened doors. Since then, I've had the privilege to work on many other films and shows like: "Sex and the City: The Movie," "The Shield", "The Bridge," "Scorpion," "Queen of the South," and "Hawaii 5-0." My favorite experience has probably been working on six seasons of HBO's "Silicon Valley," where I worked with Mike Judge, one of my favorite people in this industry. More recently, I joined the cast of the Party of Five remake where I played Father Jimenez before it's resent cancellation and I am very excited for the upcoming release of "Millennium Bugs," a film that is generating a lot of buzz and great reviews.
How do you think the industry will change over the next decade?
The exponential growth of streaming services and channels investing in original programming is looking very promising.
Every year we see more minority led shows and films that big studios and major networks would have probably never taken a chance with.
This is very refreshing and makes me feel optimistic for the upcoming generation of minority actors.
Contact Info:
Phone: 805-368-9173
Instagram: rogelioramosactor
Suggest a story: VoyageLA is built on recommendations from the community; it's how we uncover hidden gems, so if you or someone you know deserves recognition please let us know here.