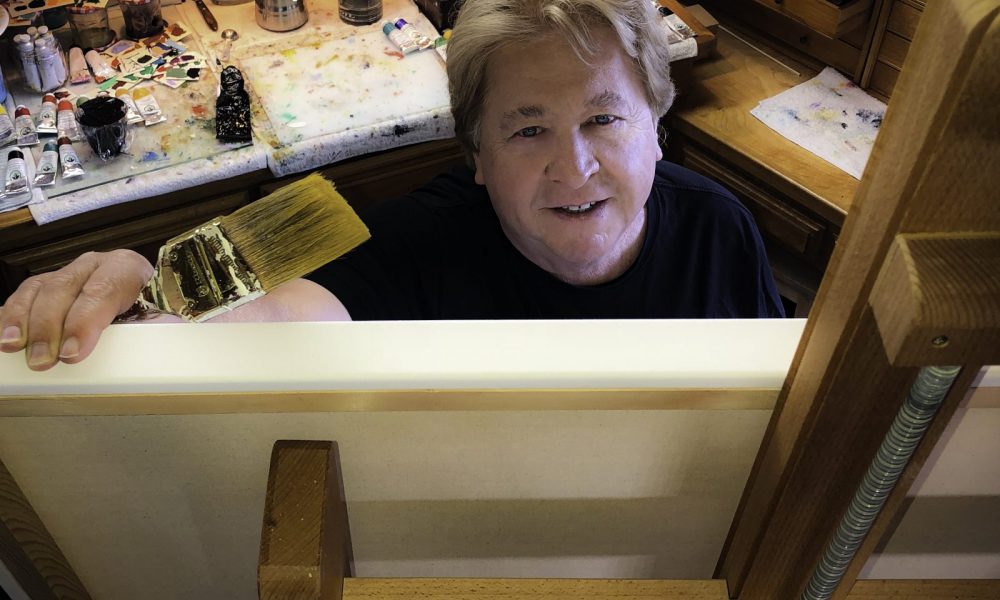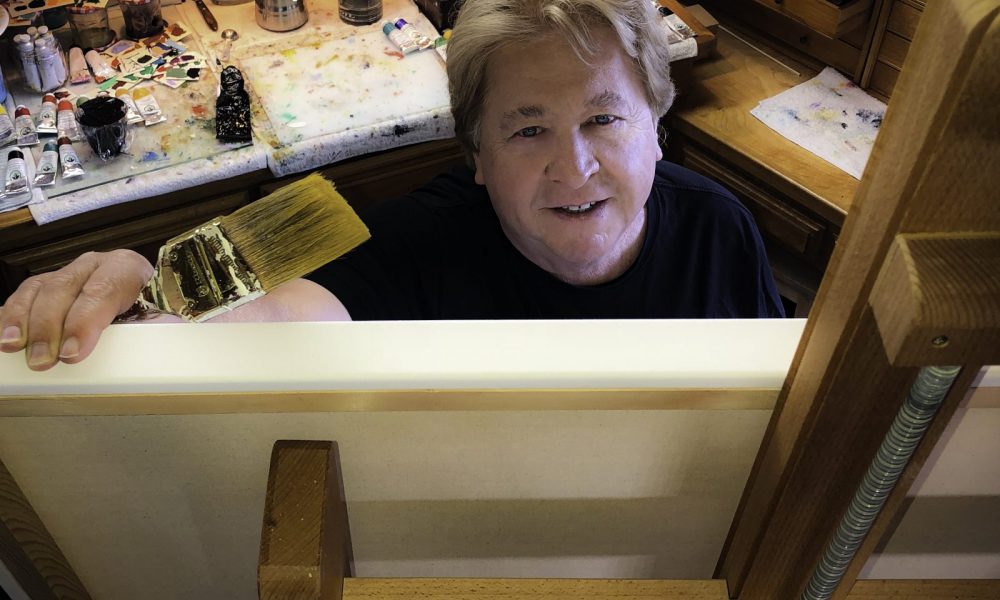 Today we'd like to introduce you to Rod Jones. Him and his team share his story with us below.
Please kick things off for us with some background on the story.
Rod Jones is a Southern California Artist. After spending a good part of his career as a Commercial Advertising Photographer, he shifted his energy to operating his own creative services and marketing company. Approximately 17 years ago he started to develop his painting style. Rod often states because he committed to painting later in life, he knew he did not have the luxury of spending many years creating his own unique vision for his art. The style he embraced is one that evolved from initially painting in the Impressionist style. Today his art is considered by many to be especially authentic. When viewed, the body of his art has a common theme yet each piece clearly stands on its own. Collectors with a sensitive eye appreciate that his work is constantly evolving and that the style that he has created is open-ended and has no restrictions.
"I push my chosen art style with every painting I do. Some are more successful than others. But I'm not afraid to challenge either the viewer or myself. If I can use color and form in an eclectic way and still maintain some semblance of continuity, then I am accomplishing my goal."
His style has been intelligently named Receptive Abstract Patternism™, a term coined by his daughter. She determined that the style revolves around the artist receiving conscious and sub-conscious signals and stimuli to create an image independent of common form, held together by the continuity and comfort of a pattern.
The Artist Rod Jones has accumulated a substantial amount of work over the last 17 years resulting in a collection that is worth exploring. The style is ever evolving, but so many of the pieces that were created are a testament to true artistic originality.
Please tell us about your art.
Definition of Receptive Abstract Patternism
After a long successful career as a Commercial Photographer, I picked up paintbrush, which is something I did when I was younger. Like any budding artist, you have a desire to try many different styles and techniques of painting. I went through this phase somewhat rapidly. One thing did become apparent; I was very much interested in color and shapes. From my earliest paintings, the style I call Receptive Abstract Patternism™ started to materialize.
Before I get into it too deeply, an interesting note as to the actual derivation of the term…it came from my daughter who was 17 at the time, she was living with my paintings scattered all over the home, my studio and of course hanging on the wall of her bedroom – her choice, not mine. At breakfast, she turned to my wife and I and said, " You should call your work Receptive Abstract Patternism". I knew instantly that was a pretty insightful name for my style of art.
Ok, so what is Receptive Abstract Patternism™ exactly?
While most people can understand the word abstract… because it certainly is. Most of my work is non-representational and non-objective. So it's easy to conclude that my artwork is abstract. The word Patternism is pretty obvious…we often say that the paintings are held together by the continuity and comfort of pattern. As the work has progressed some of these patterns are quite complex. Others are simple. But if you view the vast number of painting I have created, you will quickly see the style and many-faceted uses of patterns.
Now is the part of the term I am particularly partial to, the word Receptive. You have to be pretty open in your thinking to be receptive, open to being creative. Plus you can't be overly objective. Of course, you can be receptive to outside influences, many representational artists are, and they interpret subject matter with their own unique styles. My Receptive style requires the stimulation to percolate up from my own non-objective thinking.
I never or very rarely ever plan out a painting, they just evolved on the canvas. Colors seem to beget colors, shapes seem to find their own juxtapositions, and the work starts to look cohesive. I can honestly say, it's just as much fun for me to see how they end up. Many an early morning, I have gone into the studio to see what the previous day's work yielded. Even the paintings that I thought had the potential of being total disasters somehow managed to save themselves overnight. Some of my work is simple. Not too terribly complicated, but no one can argue that it's not original.
Historically there have been artists that fervently state that they're not inspired by anything. I fall in line with those creatives, and I can confidently say I do not get any real inspiration from the world around me. Some of my paintings end up with titles with a nature theme. But this is the result of studying the work long after completion. Some of my pieces beg for names…while others are painfully difficult to name. But that is one of the great joys of being an artist.
Given everything that is going on in the world today, do you think the role of artists has changed? How do local, national or international events and issues affect your art?
It saddens me greatly to see artists take such strong political views purely for the sake of hoping it will bring attention to them and make them "popular". It appears to me that your art should stand on its own without gravitating to seamier agenda driven expressions.
For me, I have always been considerably more popular outside of the U.S., especially the UK, Italy, and France. I have work hanging in homes in South America. And I have been approached by Chinese collectors.
There has been a huge amount of noise made about the art world's rigged system and especially the after-market sales.
To use an old adage, cream always surfaces and true collectors love discovering art, and they have learned to buy with their eyes and heart and less with their ears.
I have received the greatest accolades internationally, so I concentrate my marketing efforts there. But I also know that the L.A. art market is prodigious, and no doubt is responsible for some of the most trendy art scene today.
How or where can people see your work? How can people support your work?
My website: https://rodjonesartist.com/
Instagram: @RodJonesArtist
Museum show January 2019 at the Inland Empire Museum of Art
Contact Info:

Image Credit:
All art was created by Rod Jones Artist – Photo credit of artist – Inci Jones
Getting in touch: VoyageLA is built on recommendations from the community; it's how we uncover hidden gems, so if you know someone who deserves recognition please let us know here.