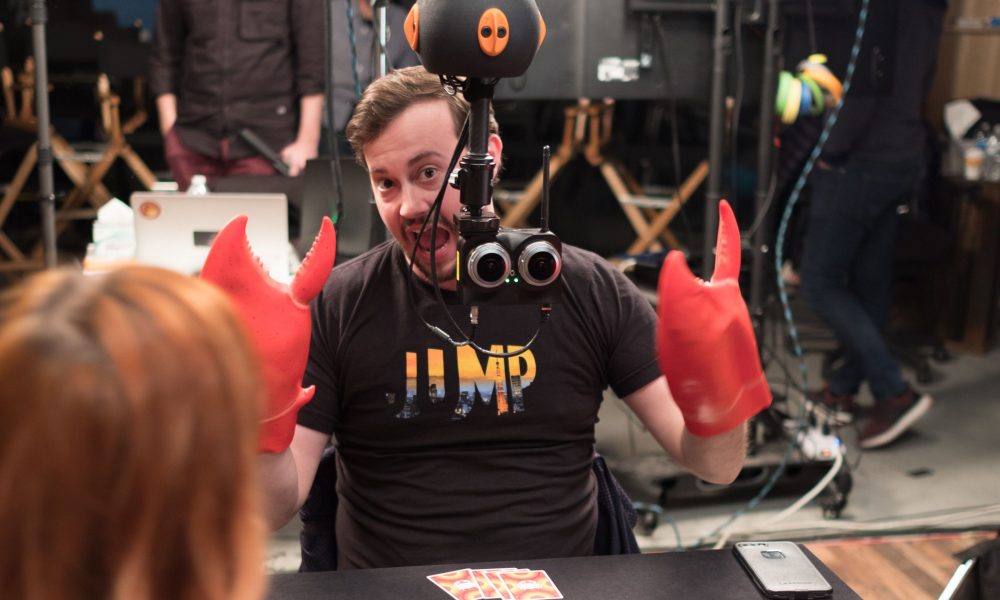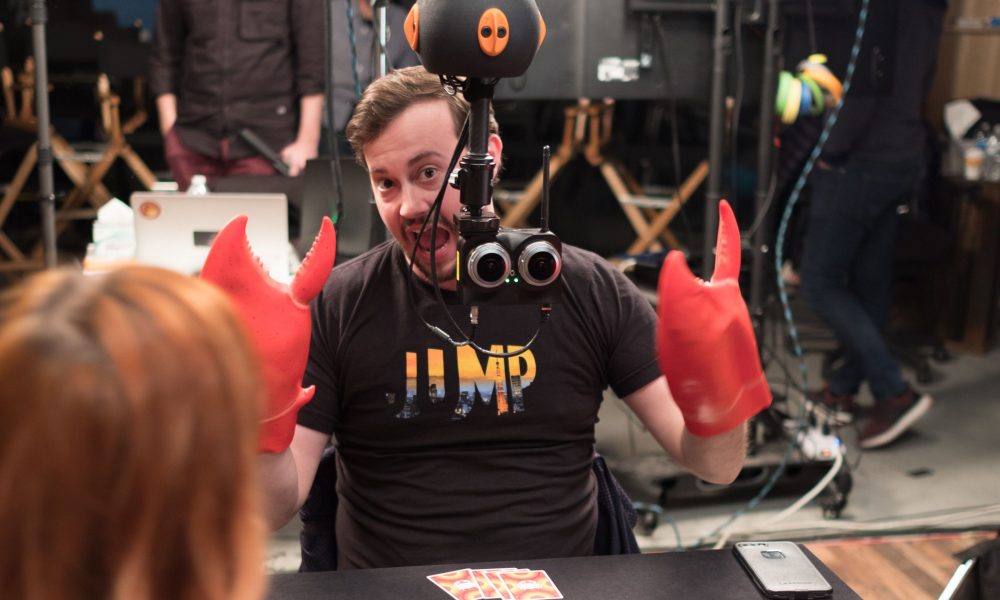 Today we'd like to introduce you to Robert Watts.
Robert, can you briefly walk us through your story – how you started and how you got to where you are today.
Light Sail VR is a live-action and interactive immersive media company. We create VR, 360 and 180 content for studios, brands, agencies and consumers. My business partner Matthew Celia and I founded the company in 2015 in the early days of this generation of VR. We were looking at all of the content that was coming out at the time and sadly finding a plethora of tech demos and one-off experiences with no real sense of story.
Matt and I have been friends since our film school days at Chapman University, and the idea of a piece of content without conflict, compelling characters or a visceral and emotional connection to the piece, makes for a bad piece of content. There's no story!
Sure you can get someone into a headset, but after about 10 seconds of looking around, if you don't have a story your audience is going to get bored. Thus we decided to open Light Sail VR with the mantra that everything we create would put the story first.
Not surprisingly clients and consumers responded positively. We found early success with one of our first pieces, the Paranormal Activity 360 Séance that we created for Paramount Pictures. This was a live-action ' in-universe/original content' piece that was used as a VR marketing piece for the digital release of Paranormal Activity: The Ghost Dimension. Fans loved it and it went viral, receiving over 10 million views across YouTube and Facebook. From there we continued to create narrative-driven works for clients such as GoPro, Google, Princess Cruises and The National Parks Service, trying to push the boundaries of virtual reality storytelling further with every piece we created.
The future for Light Sail VR involves the creation of standalone IP that's native to the VR medium, which means the best way of watching is in VR. We recently launched our first IP, a live-action interactive horror project called Speak of the Devil on Oculus Rift. Speak of the Devil is a hybrid of a movie and a game and is a 'choose-your-own-adventure' narrative with over 50 locations to explore, 13 unique endings and only one way out.
Speak of the Devil is also available on Oculus Go, Samsung Gear VR, and Google Daydream View and will eventually make its way to all platforms. If horror isn't your thing, you can check out our latest VR180 show 'Now Your Turn' on Geek & Sundry, which is a fun, short-form play through of board games. You can find it on Geek & Sundry's YouTube channel.
Ultimately we consider ourselves entertainment focused immersive storytellers, so as the world of immersive media evolves into AR, MR volumetric/ light field, and AI interactivity, you can bet we'll be there figuring out how to tell awesome stories.
Great, so let's dig a little deeper into the story – has it been an easy path overall and if not, what were the challenges you've had to overcome?
The current problems for VR are threefold: 1) technology 2) content 3) discoverability.
The technology of VR is currently expensive and to be honest, bulky. We're essentially at the Gordon Gekko cell phone level of VR technology. Consumers are used to sleek iPhones and seamless interactions with apps. However, the underlying technology is getting smaller/lighter, faster, and cheaper with each passing year. The stand-alone Oculus Go just launched for only $199. People don't realize it took 10 years for the iPhone to get to what it is today. Now we can't live without our smartphone. VR is the same way.
The content in VR has been subpar with only some notable exceptions. Audiences are used to having triple-A level content such as Game of Thrones and Westworld, simply by jumping on the HBO app or a similar streaming service a la Netflix. It's easy. The production values and concepts for most VR pieces are not at that level yet, and there is a catch-22 with major studios not yet wanting to invest heavily because there's no proven ROI in VR in the entertainment space unless you're making a game.
Why would a consumer pay $2.99 for a piece of content in VR unless they knew they were going to get the same level of enjoyment out of it as they would for an episode of Game of Thrones on iTunes? Once someone makes that piece of content that everyone is talking about, you're going to find more and more high production value entertainment projects getting green lit.
Lastly, discoverability is also a big problem. Let's say you have a great piece of content, how do you get it out to everyone? There are five major headsets, with more and more headsets coming onto the market every day. There's no one-stop shop for all VR content like a Netflix yet. We have a walled-garden situation where content is only available on the platform it is encoded for, and as there are no standards yet; each platform is unique. Thus we have to spend many weeks re-encoding pieces for each headset we want to deliver to. It's a pain for us and makes it hard for consumers to not only find but share pieces they like.
This generation of VR is still early days, and so there has not net been widespread adoption due to these three reasons. As a startup focusing on content we are at the whims of the larger marketplace. However, we are optimistic about the future, and keep making strides to make kick-ass VR that people want to watch and talk about.
Please tell us about Light Sail VR.
I'm the Managing Partner and Exec Producer at Light Sail VR. I run all the business development and operations and act as the supervising producer on all our pieces. My business partner Matthew Celia is our Creative Director and CTO, and we both work together on crafting creative concepts unique to the medium. We like to say we specialize in creative development. Our first question to ourselves when looking at a potential project is always "Why 360/180?" What are we creating in this piece makes it so that the best way of watching it is in VR? In our minds, the concept needs to be improved by being in VR; otherwise, you should shoot it in 2D because it's much cheaper/easier.
We also have an end-to-end pipeline. We conceptualize, write, produce, post-produce, and deliver on projects from conception to distribution. This helps us keep costs down and also puts clients at ease because we know the potential pitfalls and hurdles that can occur further down the pipeline. We've had a number of companies bring us work that other people shot incorrectly for them that we've had to fix. We are also happy to consult and help large entities train VR personnel. Lastly, every project we work on carries our personal brand stamp of quality. We care about the work we do, and bad VR doesn't help the medium. We want more great content out there.
Do you look back particularly fondly on any memories from childhood?
There are two that stick out in my mind. The first is the first time I went scuba diving after I got my certification, and we were able to go on a family trip to Australia. Diving along the Great Barrier Reef and seeing the world of beauty that surrounded me made me feel like I was transported to another world.
The second is a blur of many memories of playing videos games with my sister. Mostly competitive, but it instilled in me a love of gaming that influences the interactive work I'm creating today.
Pricing:
Speak of the Devil VR is $4.99 on Oculus Rift and $2.99 on mobile headsets.
Contact Info:

Image Credit:
Poster Stills
Getting in touch: VoyageLA is built on recommendations from the community; it's how we uncover hidden gems, so if you know someone who deserves recognition please let us know here.