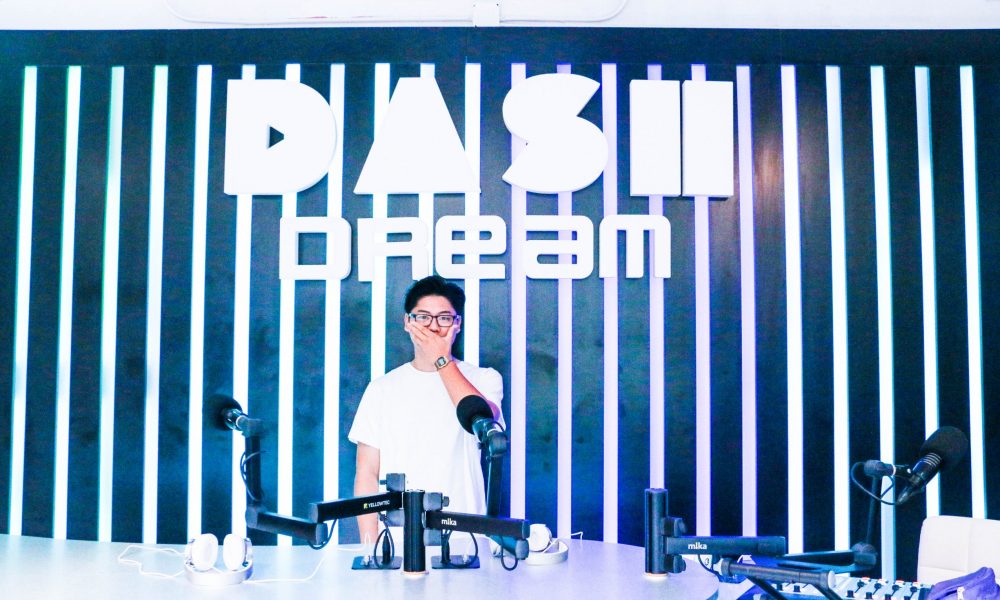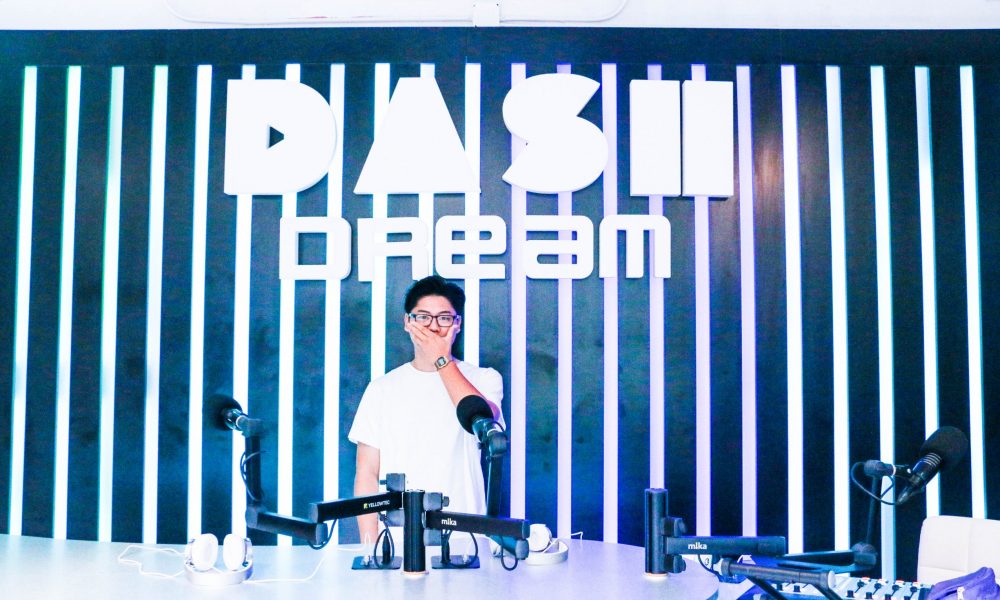 Today we'd like to introduce you to Robert Shiau.
Robert, please share your story with us. How did you get to where you are today?
I am a musician, radio host, educator, and manager. I am a second-generation Taiwanese American; born in Bellflower, raised in Chino Hills, and cultured by Los Angeles. My childhood was mixed with the duality of two cultures, and it made me who I am today.
My family was quite traditional at the time, ensuring that my English was perfect at an early age and while in an effort to retain my Chinese roots, demanded that only our mother language, Mandarin, be spoken inside the house. Although no one in my family supported my musical endeavors as a career (they wanted me to be a doctor, surprise), I continued pursuing my passion until this very day.
I started playing piano when I was five, and one of my earliest performances as I remember was during a Christmas piano recital at that age. Growing up, I was never really outspoken, but music was always my outlet. My mom tried to get me to take karate lessons because quiet kids were considered "weak" in Asian culture; she continually apologizes to this day for her misconception, as I continue to be my reserved self.
While I kept it traditionally Taiwanese inside the home, once I stepped outside, I was immersed in various subcultures: hip hop, graffiti, skateboarding, streetwear, gaming, anime, dance music, and the "AZN life". At the start of middle school, I began to intertwine my passion for music and style into these communities, eventually developing a quirky, musical, and unreserved reputation in a city I called my own.
Once high school had begun, I had already been competing musically at a national level and developing my skills in various instruments (piano, drums, saxophone, and guitar). I also saved up enough money to buy my first iPod. From there, I did nothing but spend countless hours every day digging and listening to music of all genres and time periods. That soon got me to start making mixes for people, playing in bands, and learning as much as I could.
Towards the tail end of high school, I had also picked up the art and discipline of education from my father. He's a businessman turned pastor who dedicated his life to helping others both spiritually and physically. He had always shared his story of faith, hope, and love. This inspired me to start instructing a younger generation in classical piano and percussion, in my attempt to pay these teachings forward. During this time, I'd also begun to "remix" and cover songs in piano, combining contemporary pop songs with classical pieces in an effort to create work that felt at its essence, like me. Seeing as DIY culture was so inherent in hip-hop and rave scenes at the time, it was natural for me to try and mesh these aspects of my life and feel like I was understanding myself more at the same time.
In college, I dove headfirst into teaching full time, playing weddings, playing churches, and started to carve my own journey in music. I invested money and time into attending shows and raves all over the states, without getting burnt out and losing interest. Networking in the rave culture oftentimes looks like "partying," and there is a strong stigma of it being irresponsible in many. However, at its core, the values that are practiced at raves are built atop being your best self, respect, peace, love, and uniting together as a collective of humankind. But you'd have to attend an event and experience rave culture for yourself to believe it. I fell in love with these values and the scene in 2010 and the fire burns in me now stronger than ever before. I was defiant, and perhaps a disappointment in not becoming the successful doctor that my family always wanted me to be, but being the passionate outlier was a blessing in disguise.
After five years of building my little musical academy, my musical obsession at this point (2015) had found its way into Burbank, CA as I attended a music production school there. I had decided that I wanted to dive deeper into the technical side of music production and through this irreplaceable year, I met a lot of new friends and some I would now consider family. It was a surreal experience witnessing so many aspiring music artists become established acts that are now touring the world and playing headline stages for tens of thousands of people. This really inspired me to travel and continue learning more about myself.
In 2017-2018, I spontaneously moved to Taiwan. I wanted to connect with my roots and learn about my culture first hand. I ended up teaching as I did back in LA, working in the music and language department as a teacher at a private high school in Taiwan. By the time I had left, I had been fully immersed with life in Taiwan and had also been to countless events, including smaller, independent, and underground entities. These experiences in Asia will forever hold a special place in my heart as not only did I learn a lot, have a lot of fun, but I developed a really honest and deeper relationship with my parents and family.
When I returned back to Los Angeles, I was, of course, not the same person. I had a new understanding of humanity, culture, music, and was more motivated and touched by LIFE than ever. I've let that inspiration and passion drive me to now running my own platform and radio show called Area of Electronic. It is a global, weekly dance music show that educates, enlightens, and creates community around music, gaming, and culture. The goal is to bridge the cultures of Asia and the US in hopes of bringing people together. Music is healing and a universal language spoken by all, reminding us that we are more alike than anything else with every beat of a drum, touch of a piano, and drop in a song. We are more alike than we are unalike.
And now, today, I am proud to call myself a musician, radio host, educator, and manager.
We're always bombarded by how great it is to pursue your passion, etc – but we've spoken with enough people to know that it's not always easy. Overall, would you say things have been easy for you?
Nobody walks a perfect life and if they do, I don't believe they've taken any real risks in their life. My struggles since childhood were my parents not understanding what a career in the arts and music could bring. In my parents' mind, it wouldn't afford a stable financial future. I had many conflicts with my family, fighting for my right to express myself, to follow the music. Every accomplishment I had in my career was layered with guilt and doubtful questions.
About a year ago, my parents finally listened to a show airing of mine on DASH Radio. The broadcasting showed them who I am: my life philosophy, my incredible passion, drive, and motivation. For the first time in my life, they were genuinely proud of me doing this music thing. Now they are nothing but supportive in hoping I will use my skills and platform to encourage and inspire others.
Nowadays, my struggles mainly come from systematic racism and other things such as time management, traffic, and your typical LA things. The latter are more of an inconvenience than what I consider a struggle. I'm grateful to be in a place where I can be healthy and have shelter over my head.
We'd love to hear more about your work and what you are currently focused on. What else should we know?
I am known for being a radio host, music instructor, and manager. Within each category lies more roles. I help people with unlocking their own potentials and find innovative ways to approach what it is they want to accomplish. All while making sure what they do is particularly "relevant", "non-appropriating' and ultimately, human.
As for my radio show, I curate weekly mixes and interview musical artists of all backgrounds. I'm focused primarily on the relationship between dance music, gaming, anime, and culture. I'm bringing back what I've learned over in Asia and hoping to be the glue between differing cultures.
What sets us apart is that we are provocative, unapologetic, passionate, and vibrant in our pursuit of finding new music and sharing it with the world at large. My hosting is weird, adventurous, random, and I put in the hard work to be able to stay on top of industry changes. I've learned that no one is established overnight, so I'm determined to never give up. Music is a competitive industry, but you don't have to compete with anyone but yourself. If you focus on being a better person than you were yesterday, your work will pay off and speak for itself.
In the time that AOE has been established, I am most proud of our relentless growth alongside others in the industry. Having been able to work with industry brands, promising and established artists, and just amazing human beings all around is just one of the best things about being a human centric show first and foremost. AOE has become official media partners with NAMM, WMC (Winter Music Conference), and DreamHack, and have had the honor of being supported by industry figures such as DASH Radio, TRAKTIVIST, McDSP, Mogami, etc.
Because of our intersection with tech, we've also worked with companies through the TEC Awards, i.e., Yamaha / Line 6, Neumann, Rupert Neve, Allen + Heath, and conducting music takeovers and interviews with artists such as AIXI, Garage Life, Sound Sermon, 2ToneDisco, Slowpalace, Candace Sosa, DemonSlayer, Ekali, and PLS&TY. These are all experiences that inform my drive and will never be taken for granted as I continue to grow AOE.
Looking forward, I plan to continue growing and challenging myself into more communities where we can all thrive. I am very excited about working with more artists and brands, both domestically and internationally. Twitch, Discord, streaming platforms in Asia, and building community globally through music are still my current endeavors and I hope to see myself back overseas again in the near future.
Has luck played a meaningful role in your life and business?
If you were to ask me if I believe in luck… sure, but not in any supernatural sense. It's just probability. By my definition, luck is any random event or series of events that either work in (good luck) or against (bad luck) your favor. I don't believe any superstitions that you can affect your own 'luck' in any way. With billions of people alive, statistically there are bound to be some that have a disproportionately high number of good things happen in their lives and some of the opposite sort.
I do believe however, that the more consistent you are in your work ethic, you put yourself in a higher chance of luck as that one phrase says "luck is what happens when preparation meets opportunity." The more your practice and prepare, the luckier you get. With that being said, the phrase should actually end with 'when preparation meets luck'. I've come to accept that no one person is luckier than another, but if life were to play in your favor at any given time, I am able to seize that small window of opportunity and make the most of it if I'm prepared. That's played a lot in many instances in my life and business, whether it was acquiring a partnership, having an artist confirm an interview, or being in the right place, right time, and around the right people. This has allowed personal and professional growth, and I will continue to only control factors that I know are controllable. The rest is up to the universe and may it hopefully be in my favor.
My parents finally understanding and accepting my career in the arts is a huge relief. I can finally create without guilt, although mainstream society still has ignorant notions about what an artist's life is about. The younger generation often reaches out to me, asking for advice and guidance in following their dreams. I enjoy this, as I feel it is my responsibility to aid the next "wave" of creatives. Everyone can have the same pencil, but not everyone can draw the same picture. Be aware of the type of content you want to create and the message you'd like to send out into the world. I still give music lessons as part of my contribution to the greater good. I am also proud of my continual showcasing of Taiwanese culture to the world, it is not an easy task but I enjoy the journey, and I won't stop.
Last but not least, I'm also quite fond of my ability to remain at peace, and not being jaded by the "industry" or humans in general. Thank you for your time, and remember to always follow your heart and the music.
Music heals and all are welcome.
Contact Info:
Suggest a story: VoyageLA is built on recommendations from the community; it's how we uncover hidden gems, so if you or someone you know deserves recognition please let us know here.