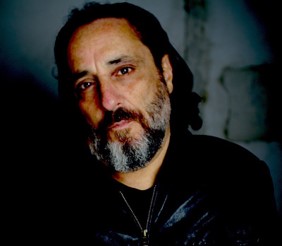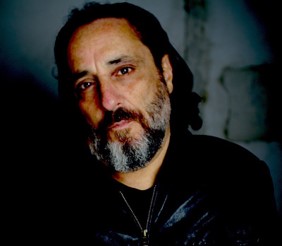 Today we'd like to introduce you to Robert Galinsky.
Robert, let's start with your story. We'd love to hear how you got started and how the journey has been so far.
My biggest breakthrough in life came as an adolescent, dealing with my father's reactions to my immature behavior. Our sometimes hectic and volatile interactions taught me a lot about the world and that how things on the outside appear, are not always how things really are. It was a rough time inside my home for he and I and we have since made peace with one another, which I am forever grateful for. The beauty of it is that the pain and the love shaped my sense of empathy and caring for others. The worst moments in my life with my father have made me a better person. This is why I'm interested in the stories of those who have experienced some kind of pain or who have somehow found their way from the mass mindset. I gravitate away from those people who are programmed entirely by our societal norms and ways. One group that I gravitate toward is the homeless.
People experiencing homelessness are often disregarded as crazy, fringe, derelict, or useless. Those are the very people that actually, and often, know the truth of life, in a way that the more educated or 'cultured' people don't. Those who are outside of the margins, who don't fit into societies nice boxes, those are the people who are the free thinkers I value and who have the information that informs my world. That's where my inspiration for my current project, "The Bench," a solo show, has come from.
My preparation to create this play was through sitting and talking for hours, with people experiencing homelessness on street corners, in alley ways, at shelters, on park benches, bus stops, under bridges, in jails, and in prisons. Listening and talking. Interacting on a level basis with them and understanding their stories and challenges, directly from 'hanging out' with them. What surprised me the most is that every one of those people is just a person, experiencing a tough and dire time in life. Each and every person's story was unique and drastic. Drastic enough that it had them living on the street, eating out of garbage cans, sleeping with bugs and rats, being abused. The CEO, the rabbi, the store clerk, the mother of four, the truck driver, the school teacher, the operating room nurse, the person with addiction battles… All somehow ended up on the street and were faced with the reality that we are all really the same. We need to love and be loved. That's a motivation for me and it's a primal one.
Overall, has it been relatively smooth? If not, what were some of the struggles along the way?
As a white male in America, the road can always be smooth for me, should I choose to believe in what the global board of directors is teaching and professing. I choose not to be a soldier in the war on empathy and brotherhood and sisterhood, which is what that road demands. I am a part-time poet, part-time artist, part-time digital entrepreneur, part-time actor, and full-time street philosopher. I gave up a comfortable life-path to live my art and activism. I share the trenches with a wide array of many who are overlooked by society and as a result have found a purposeful life and with the hopes that what I, as a mentor of mine Jamal Joseph says, "witness" in these so-called unseemly shadows, will inspire others too.
I have consciously chosen to exit the coordinated path for something deeper, riskier and as I have found… more meaningful. Choosing the road less traveled, I am shifting my paradigm in search of truth and wisdom—the type of truth and wisdom that is born on the streets and in the communities of those who also have chosen to not lock step with ignorance and arrogance… It is here in the back alleys, halfway houses and in the jails mentoring incarcerated youths, that I spend time with "the best of the best, i.e., those who have less and do more with it". Dr. Jeni Stepanek has taught me this, a great mentor of mine.
Alright – so let's talk business. Tell us about The Bench Play – what should we know?
My business is that of helping others see the true strengths they have, to understand the validity of their experiences with no shame, and to push people to speak confidently and bravely. My business is two fold- I coach speakers through galinskycoaching.com and they range from such clients as actor hip hop artist 50 Cent to the co-creator of Blues Clues Dr. Alice Wilder to the president and CEO of the Africa-America Institute to dozens and dozens of TED speakers to youth in jails and prisons in NYC and in LA. My second business is that of writing and performing for the stage and screen. I am known for bringing out the best in people when they need coaching for presentations and also known as an actor for playing the roles of society's cast-offs- bums, criminals, demented, and so forth. What sets me apart is that I have a sense of where the visceral in each person is and I know how to bring that out of people so they tap the power they have within.
Any shoutouts? Who else deserves credit in this story – who has played a meaningful role?
I have had great mentors! Who deserves credit for any of my accomplishments? Saul Sam Galinsky (my father) taught me that all people deserve love and attention, Jeannie Galinsky (my mother) has given me the strength to face rejection and difficult times, Jamal Joseph (Black Panther, Professor) enlightened me to the fact that I am a witness and I must share what I have witnessed in jails and prisons, Josh Harris (Internet Pioneer) led me to see the digital revolution over twenty years agoMy theater training came at the hands of a very few excellent teachers. Amy Seham, who taught me to love Shakespeare, Chekhov, Churchill, and original works. I also received great training from one of the original Neighborhood Playhouse teachers, Joanna Beckson. She taught me so much about keeping the work fresh and alive, driven away from a stuffy approach. Another excellent teacher of mine was Robin Selfridge. He is an improv genius and I trained under him for years, still do from time to time.
Another incredible teacher was my first NY based improv teacher, the brilliant Katha Cato. Another 'take no BS' teachers who always demands you put your best foot forward. The late Jerry Diner taught me a creative credo when I was 17 and it's lived with me since. His warmth and sincere desire to tell the truth and please an audience by doing so, has never left me. My most recent and most powerful experiences in learning have come through my work with director Jay O. Sanders, through my solo show, The Bench. Also, my producer Terry Schnuck has shown me how to operate a budget in an economical fashion and to retain my soul while doing so, how to be a better team player, and also how to be patient, as this 'entertainment industry' is a long game.
Outside of the acting world my other personal influences include: my four brothers, Philip, George, Andrew, and Jim; my cousin, a great pro and college football coach Buddy Leonard; my son Trager influences me with every interaction we have; Gigi Blanchard of The Kite NYC, prison writing program, is a major influence for me; guru and facilitator Nick Wolfson has guided my journey; Deep Singh, a guru and brilliant artist as well as my best friend and confidant Thomas Linder. Each and every one of them preaches toughness, creativity, and honesty. Lastly Mark Schoenfeld, writer of "Brooklyn the Musical" has left an indelible mark on me. His open and warm heart, mixed with his knowledge and experience, have been a strong guide for me through the past decade.
The actors that inspire me are Willem Dafoe, Maryann Plunkett, Shannon Hamm, Jay O. Sanders, Barry "Shabaka" Henley, Timothy C. Goodwin, Roger Guenveur Smith, John Malkovich, Issa Rae, Stephen Henderson, Monique Coleman, Jason Bateman, and Julia Garner.
Pricing:
My coaching services range from pro-bono to $300 an hour
Contact Info:
Getting in touch: VoyageLA is built on recommendations from the community; it's how we uncover hidden gems, so if you know someone who deserves recognition please let us know here.