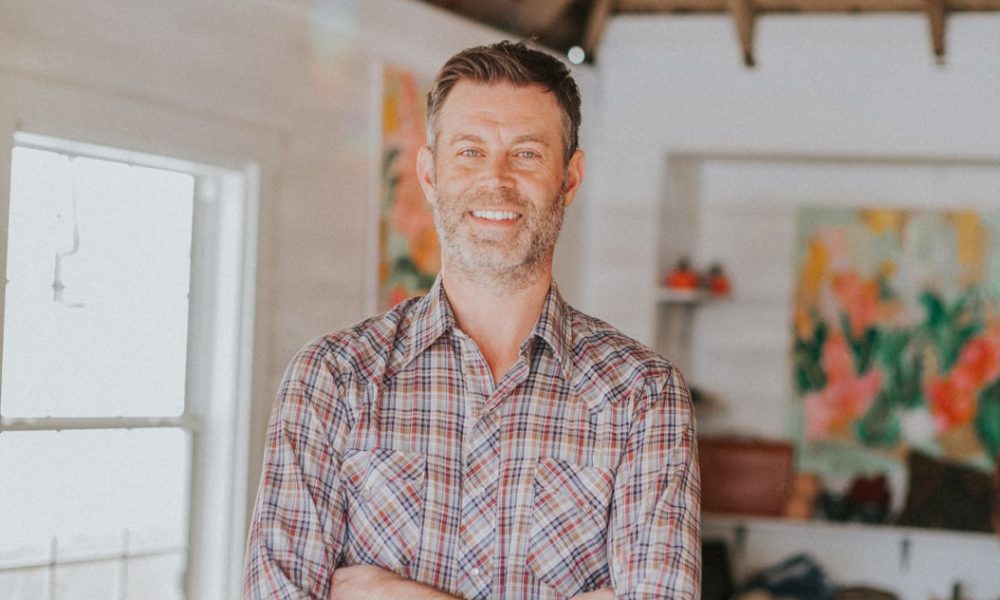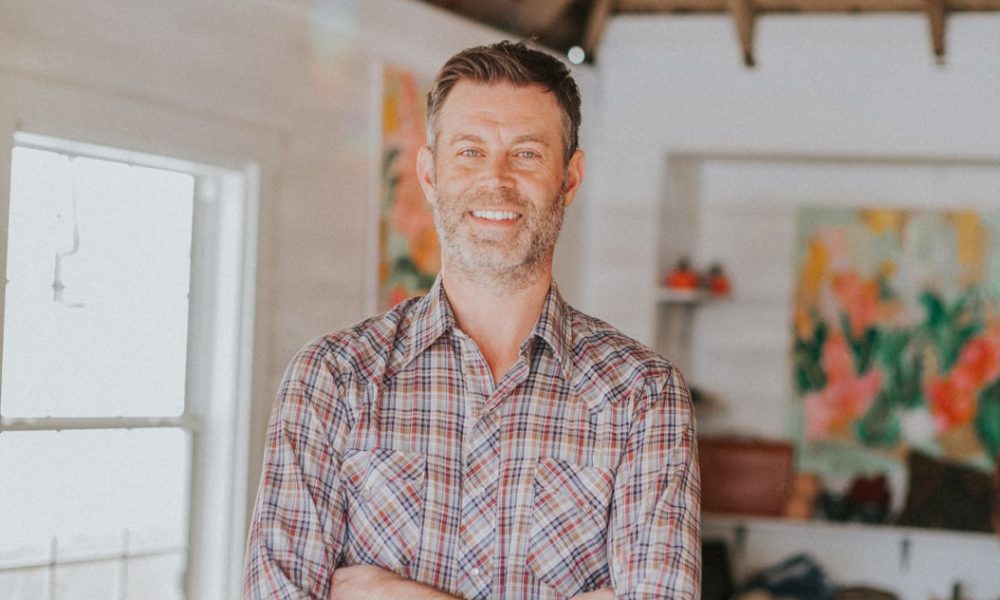 Today we'd like to introduce you to Robert Brink.
Thanks for sharing your story with us Robert. So, let's start at the beginning, and we can move on from there.
I come from writing, journalism, and digital/social/content marketing background… primarily in the skateboarding industry. Like many others in the industry, I wanted to start a brand. But the skate world doesn't need another brand or even another blog or magazine or podcast. I wanted to start something that was a reflection of me. And the other half of me, the non-skate half, is the writer. So the idea was to create a lifestyle brand for writers and bookworms and people like that.
A brand I could tie into skating, and that would still appeal to skaters when possible, but also appeal to a broader audience… "Things for Thinkers" is kinda the mantra. The Hundredth Acre is not just a candle brand. I have pens, tees, journals and I am working on tea as well. Just all the things that accompany my journey as a writer, with the aesthetic of libraries and children's stories and great literature and legendary authors and typewriters and a "writer's cabin in the woods" vibe.
But the candles were the first thing and the main thing because I figured out how to make them myself pretty easy and they are a vehicle to tell stories with every single scent. And when people pick them up and say to me "Oh my God this reminds me of my grandfather I need to have this." And they start telling me about their grandfather's pipe smoking and how this pipe tobacco candle smells just like him… I have done so much more than made and sold a product.
I have told a story to someone else who has a similar story. We share a story. I brought back amazing memories for them, transported them back in time, whatever… it's so much more than just a product. My other goal was to be as eco-friendly and socially responsible as possible. I use all natural soy wax grown in the USA. So many candle brands secretly use paraffin to cut costs, and it is carcinogenic. My jars are partially recycled and recyclable. My boxes are recycled and recyclable.
The bag the candles comes in is reusable. My oils are phthalate-free and not tested on animals. I hire my friends and other local and small companies to make my supplies whenever I can … tees, labels, stickers, photography, design, etc. I want to make sure I am supporting the industry I came from. I also donate portions of sales whenever I can to what's going on in the world, from Standing Rock to World AIDS Day to Hurricane Harvey to the Charlottesville NAACP to multiple LGBTQ charities.
But put simply, The Hundredth Acre is a feeling. The name is inspired by A.A. Milne and Winnie the Pooh—a reference to The Hundred Acre Wood and the innocence and imagination we have as children and our memory of it and desire to get back as adults once that innocence is lost. A feeling presented with a rustic aesthetic that is comforting to me.
Has it been a smooth road?
I think it has been relatively smooth. Partially because I'm going at a patient and organic pace, doing everything myself. And maybe partially because of all my past experience with business, marketing, etc. I have been pretty prepared for things, otherwise, I wouldn't have started.
This is why I always wanted to do my own brand. To be in control. To make it less chaotic and more gratifying than working for someone else or a big brand can be. But there will always be bumps in the road and things I learn the hard way or need to find workarounds for…
Suppliers running out of glass during the holidays, dealing with the costs of shipping increasing annually, trying to provide a premium product while keeping candles accessible for everyone and not just people with discretionary income, marketing in the ever-changing social media landscape of 2019, learning the ins and outs of a new industry and how to differentiate my brand, etc.
To be quite honest I am enjoying the journey and just doing everything how I want to and hoping it resonates with people.
We'd love to hear more about your business.
I do it all. The Hundredth Acre has been a one-man show from the very beginning. I am proud of the continual growth of the brand with each year that passes and how many of my customers come back… not just for candles but to share their love for the brand and product and the way it makes them feel.
I honestly feel what sets The Hundredth Acre apart from other brands is that these are more than candles. They are memories and stories and emotions and places and things. They are more than candles, and it shows.
My customers know I am not just trying to pawn off a product and make a buck. There is thought and heart and emotion put into this brand, and people feel it. I really appreciate that. It means the world to me that people "get" it.
Is your city a good place to do what you do?
I don't think I could have launched this brand the way I did anywhere but Laguna Beach. The lifestyle and landscape and community and art culture here has always been very comforting to me… inspiring and relaxing as well.
Having been born and raised in NJ, just outside of NYC and voyaging into the publishing industry… things were always sort of high strung, more aggressive, cutthroat, etc.
Laguna Beach is the opposite of that, and the community here and throughout California (retailers in LA, OC, SF, and SD included) in general has been super supportive of The Hundredth Acre.
Contact Info:
Image Credit:
Sarah Huston, Riley Starr, Chris Sanchez, The Neighborhood Journal, Robert Brink
Getting in touch: VoyageLA is built on recommendations from the community; it's how we uncover hidden gems, so if you know someone who deserves recognition please let us know here.