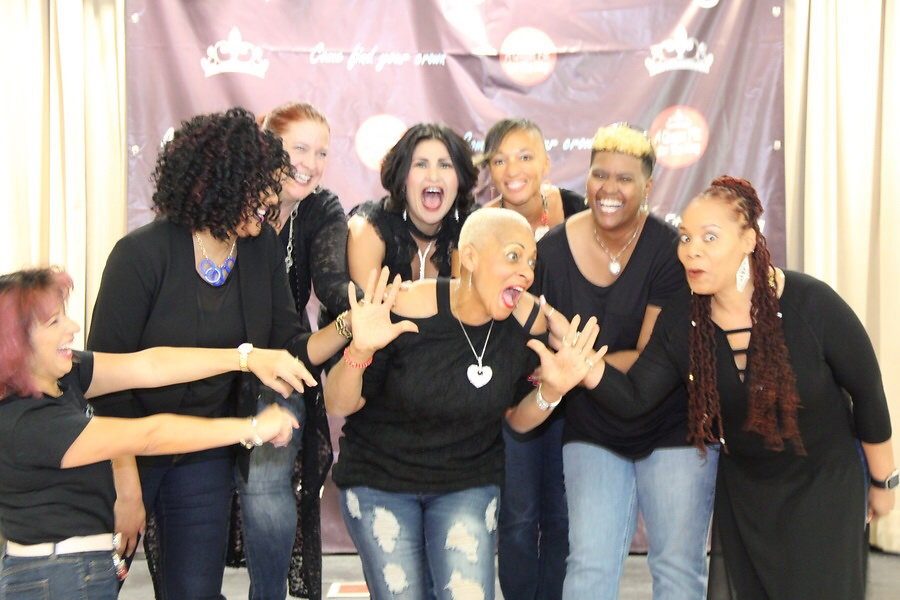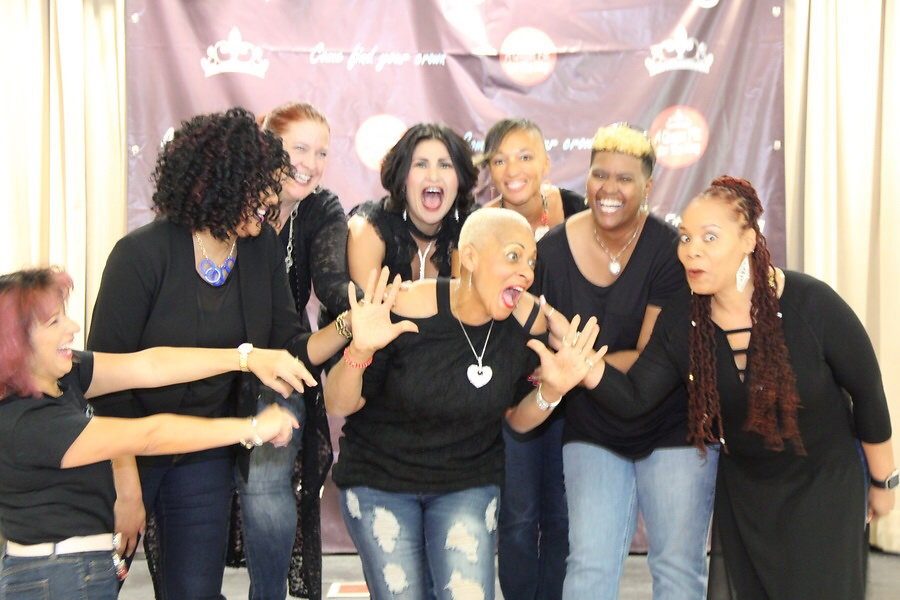 Today we'd like to introduce you to RJ Jackson.
Thanks for sharing your story with us RJ. So, let's start at the beginning and we can move on from there.
My story starts with two amazing people, Rhoda and William, meeting on a bus headed to a baseball game. They married, and ten years later I was born. I grew up daddy's girl. I rarely felt safe or secure unless I was with my daddy. I was timid, I lacked confidence, and I cried easily. All of these things became weapons for my peers. They had no problem using them on me.
Bullying was not a trend during my childhood; it was simply considered what children did. I was teased because I was tall. I was teased because my hair was short. I was teased because my glasses were thick. I was teased because my legs were too thin. All of the teasings left me feeling insecure. It often led me to be withdrawn. At an early age, I found myself seeking shelter from the thunder of teasing and childhood trauma.
This left me clinging to my daddy for what I considered dear life. Clinging to my daddy allowed me to witness real love as I watched him love on my mom and my siblings and me. From a young age, my parents instilled the love of God in me as they lived by example. They showed my siblings and me what it meant to love God and love people. I was blessed to have amazing parents. My story is one of passion, purpose, vision, and overcoming.
When I was a teenager, I wrote a list of goals I wanted to accomplish in life. I refused to allow anything to stop me from reaching my goals. I set small goals, big goals, short team, and long-term goals. One of my life goals was to become a professional speaker. It's funny; I never knew anyone who was a professional speaker.
I simply had a dream in my heart and off I went to pursue it. I'd dabbled in speaking in high school through speak and debate and loved it. I went on to work for Head Start, and my job required me to present workshops. I was hooked, and people affirmed my gift of speaking.
I set out as a full-time professional speaker in 1999. Encouraging women to live life on purpose and parents to raise responsible children with confidence. Since 1999, I have spoken to audiences as small as one and as large as 8000. I have travel land and sea to do what I love, speak life into the hearts of others.
Today, I am known internationally as The Courage Giver and recently deemed The Comeback Queen. I love what I do, and I do what I love. My mission is fulfilling the role I know I was created for; offering hope and possibility to others. My message "You do not have to die where you are living and you do not have to live where you're dying" is one designed to transform, energize and inspire personal and professional achievement.
Equipped with a unique sense of humor, unflagging energy, and unsparing personal truth, I have been blessed to have conducted over 5000 workshops, training sessions, and keynote addresses nationwide including Bermuda, Puerto Rico, the Virgin Islands, Barbados, Jamaica and through missions to Cambodia, Kenya, Mexico, Nigeria, and Thailand.
I have also been recognized in numerous distinguished publications, in addition, I have authored and co-published several books including, Conversations of Courage: Stories of Success, Hope, and Possibility Vols. I, II & III," and "A Cup of Courage for Your Crisis," "Stands of Pearls for the Girls," and "Life on the Other Side of Fear."
My experience also includes an Anger Management facilitator, and a certified parent facilitator, mentor, and ordained minister. I have been awarded with accolades such as "Visionary of the Year" and "Leader of Distinction," and "Trailblazer of the Year."
As it does for all of us, life happened for me; the unexpected, the unimaginable, and the undesirable. It hit me hard, at times threatening my life. I was diagnosed with a rare eye disease, lupus, suffered three major car accidents, watched my mother die and cared for my dad on hospice.
Through it all, I never lost hope, and God's grace covered me and allowed me to continue. Each time life would knock me down, and almost out, I would come back stronger encouraging others to show up unapologetically and intentional.
Three years after a life-threatening accident, with over 18 months in a wheelchair, I continue to remind people that they are not their circumstance, and there is greatness inside of them, and the world awaits their greatness. I am honored to be a symbol of hope for the hopeless and a voice of choice for women across America who deserves to be heard.
On a personal note, I enjoy spending time with my family, including my three grandchildren who call me "Sweetie." I enjoy bowling for fun, although I take the sport very seriously. I also enjoy reading, traveling, board games, dancing, and adventures. I am a vegan, and I enjoy trying new vegan foods and restaurants.
Missions' makes my heart beat and my favorite place in the entire world is Haiti. I host annual fundraisers. In support of Mission of Grace Orphanage in Haiti. My passion for mission prompted me to have a fundraiser for a clinic in Kenya where with the help of so many people who caught my vision, we purchased an ambulance for the clinic. At the end of the day, what I feel is most important to know about me is, I love God, and I love people.
Overall, has it been relatively smooth? If not, what were some of the struggles along the way?
It has not been a smooth road however the journey has been amazing. Through all the ups and downs I have created stronger courage and faith muscles that I can not only flex but use to help pick someone else up when they are discouraged.
Please tell us about Motivated By RJ & Associates.
Motivated By RJ & Associates is the official hub for Award-Winning International Speaker and 4x Best Selling Author, RJ Jackson, The Courage Giver.
RJ can't be defined; she must be experienced. RJ's presence alone is electrifying and leaves the audience on the edge of their seats, drawn to her life-changing message as she infuses them with the confidence and courage they need to take action.
Authenticity and intentionality is RJ's formula for her nonconforming style that sets her apart. This formula is RJ's prize possession as it is unable to be duplicated. It is the formula that does more than giving information; it causes transformation.
If you had to go back in time and start over, would you have done anything differently?
If I had to start over – actually I start over every day because every day is a new day for me. The saying, "You never know how to live until you've almost died," is a reality for me. So every day I am grateful for another day to start over and start fresh.
The lesson learned is simple yet profound: Life is about perspective. We all get to chose how we look at everything rather it proves to be good for us or bad for us. How we see it will determine how we respond or react to it. I try to look at life from my good eye but both eyes are pretty bad, so I look at it with my heart!
Pricing:
$197.00 Podcast Interview
$297.00 Podcast Package with Zoom Interview
$197 Executive Coaching – Avoiding the Pitfalls of Publishing
Speaker Fees – Inquire
Contact Info:
Website: Http://TheCourageGiver
Phone: 1.877.235.0373 ext. 909
Instagram: Thecouragegiver
Facebook: Thecouragegiver
Twitter: Thecouragegiver
Yelp: MotivatedbyRJ

Image Credit:
TPerkins @ Thesepiaimages
Getting in touch: VoyageLA is built on recommendations from the community; it's how we uncover hidden gems, so if you know someone who deserves recognition please let us know here.