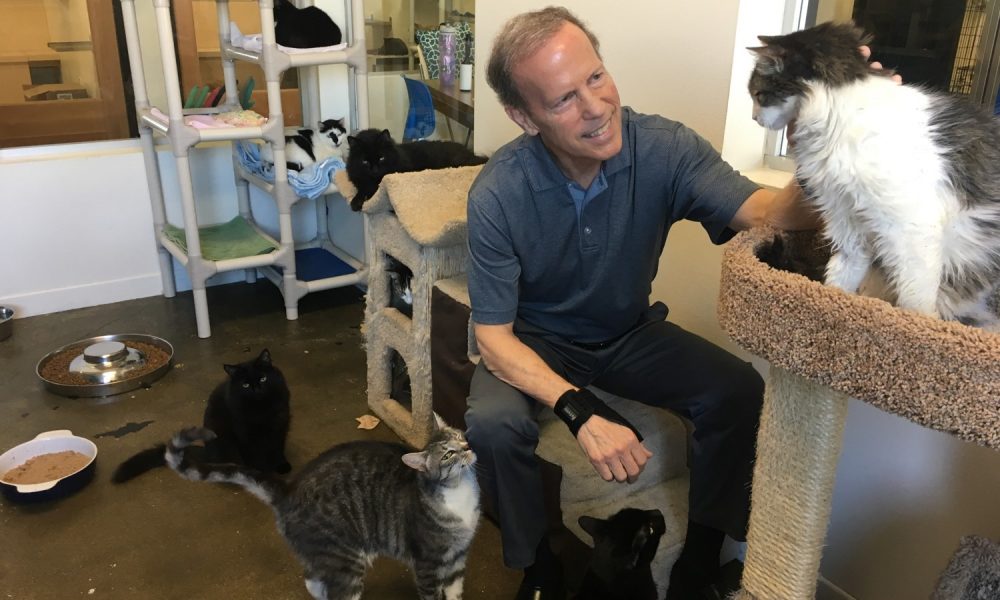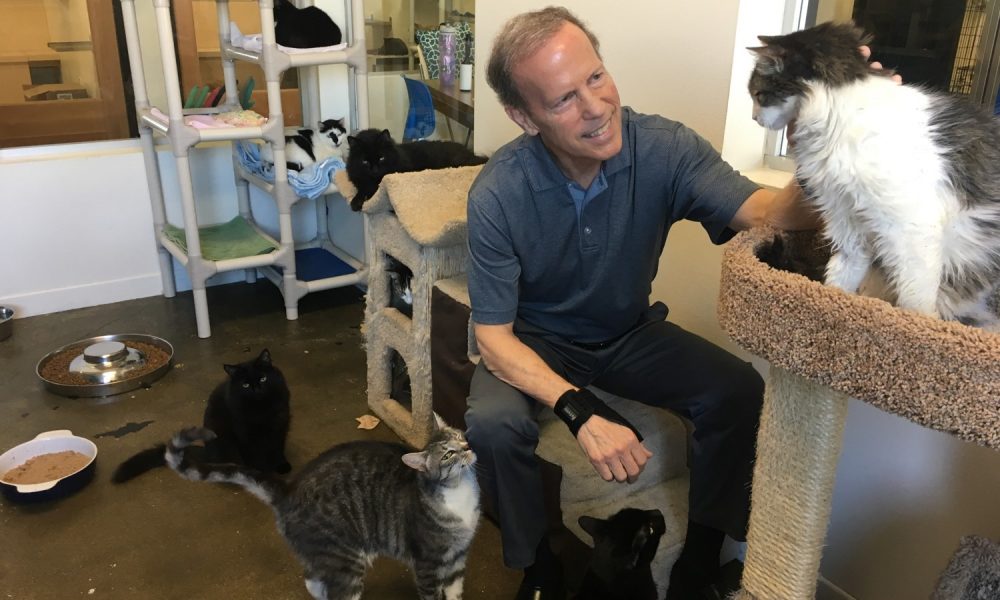 Today we'd like to introduce you to Ritchie Geisel.
Ritchie, can you briefly walk us through your story – how you started and how you got to where you are today.
I grew up in a middle-class family in a middle-class community outside of Philadelphia, blissfully unaware of poverty or discrimination. However, I have been lucky to have had several key influencers in my life.
My parents were active community volunteers, first in inner city Philadelphia working with teenagers through Arthur Ashe's National Junior Tennis League (NJTL). Later, they founded the Trenton, NJ chapter of NJTL. My dad also spent the last ten years of his career in charge of social responsibility for a Fortune 500 company headquartered in Philadelphia. Upon his retirement, he was honored by the Urban League of Philadelphia as "an uncompromising enemy of discrimination, injustice and poverty…he has contributed substantially to the battle for civil rights and economic opportunities for the disadvantaged."
My grandfather, for whom I was named, was another major influence. In his spare time, he founded the Crippled Children's Society of Central Pennsylvania in 1926, served as District Governor of Rotary, and chaired the local hospital and other boards.
Finally, I owe much to my wife Pamela, with whom I share values around fairness and equity, as well as a commitment to service. Pam has also stood by me through 5 job-related moves (Including three in which she drove our cats across the country) in the 21 years we've been married.
As a result of my "influencers", I learned about empathy and compassion, as well as the ability to put myself in the other's shoes. This has helped me throughout my career, since I had no personal experience with blindness, disability, or poverty.
I have also been described as being ahead of the curve, the title of an article about me in the Stanford Business School magazine. This is not necessarily always a virtue, as there is usually a price to pay. For example, I was a distance runner in college at Princeton before the sport became fashionable, and later competed in the 1972 Olympic Trials marathon. Running has been part of my identity forever, but now, 80,000 miles and 6 surgeries (knee and heel) later, my running is limited. Being the only one in my business school class to go into the nonprofit sector involved a financial sacrifice, but I have never looked back, well, except maybe about not going to work for Nike when it was a start-up! And we built a passive solar home in 1978…in New Jersey, of all places, where the sun shines only about 55% of the time. While it and a wood burning, stove did make us energy independent, it's true what is said about passive solar—the more passive the design, the more active the owner has to be!
My first CEO job was leading Recording for the Blind, the nation's education library for blind and print impaired students. RFB became RFB&D in 1993 when we began serious outreach to kids with dyslexia. Then, in the late 90's, we led the blindness world in the digital revolution, transitioning from cassette tapes to producing books on CDs, so that our students could quickly and randomly access the material in their textbooks.
As a turnaround specialist who has led several organizations through transformational change, I was recruited in 1998 to Los Angeles as CEO of the Crippled Children's Society of Southern California. Within a year, we became AbilityFirst, changing the organization's philosophy to focus on helping individuals with disabilities realize their full potential. Our success in "looking beyond disabilities, focusing on capabilities, and expanding possibilities", was recognized in a half hour documentary produced by PBS in a series called The Visionaries.
My first experience with homeless animals was as interim executive director of a larger SPCA in Virginia, which at the time had a live release rate of 50%—10,000 animals were entering our shelter every year, but only 5,000 were coming out alive. We stopped the killing after 4 months, but I was blocked every step of the way by two veterinarians on my board, who didn't believe achieving no-kill was sustainable, and who prevented our spay/neuter clinic from serving the low income community where we were located in fixing their pets. The vets feared that it might harm their business, which was illogical, since we would have referred the owners of the animals brought to our clinic to them for their veterinary care for the rest of their lives.
At about the same time, I was being recruited back to Los Angeles, and ultimately concluded that this new opportunity was apparently meant to be. For the next 8 years, I served as CEO of Bienvenidos Children's Center, receiving one of 4 Nonprofit Leadership Impact Awards in 2013 from the Center for Nonprofit Management. Then, last year, I retired myself out of the job by orchestrating a merger with a sister social service agency, Hillsides, in 2016. This brought me to the next chapter in my life, at age 71, though it had actually begun in 2001, when we had adopted Bravo, and had joined the board of the rescue organization that had saved him. My story would not be complete without mentioning Bravo's life changing role in it. You see, Pam and I read a story in the Pasadena Star News about a feral black and white tuxedo kitten, who had been set on fire, and subsequently saved his own life by gnawing off most of two gangrenous legs that were slowly killing him. His rescuers named him Stubbs and put him up for adoption. Having worked with people with disabilities for many years, we knew we could take care of a disabled cat. After a lengthy process, not unlike adopting a child, we were selected to be Stubbs' "parents", and immediately renamed him Bravo. The Animal Planet channel then produced a documentary about his rescue, which became a runner-up for a 2003 Genesis Award, the annual gala that until several years ago, honored media stories about animals. All the while, Bravo made it clear that he had no intention of letting his disability slow him down, and he quickly became top (alpha) cat in our house. Bravo is now 16 ½, and is more sedentary, but otherwise in good health, and he continues to inspire the work in rescue with Heaven on Earth to which we now devote our lives.
What's next is ideally, to become a "medicine man", as my friend and mentor Alan Hedman labels it. That is, to spend my remaining years sharing my experience in the nonprofit service sector and whatever wisdom I have accumulated in the process.
Overall, has it been relatively smooth? If not, what were some of the struggles along the way?
As a nonprofit CEO for the past 28 years, and a fundraising executive prior to that, my overarching challenge has always been leveraging limited resources in order to further charitable purposes.
The road has never been smooth, and during times like the Great Recession, it has been even more difficult. Whether it's providing support and a voice for underserved children and adults, or for sentient nonhuman animals, I continue to advocate for a more compassionate world for all beings.
This has become even more challenging in today's polarized political climate, in which social and economic injustice has become worse in the past 35-40 years. During that time, the middle class has all but disappeared, and the richest 1 % control more wealth than the bottom 50%. While the United States remains the wealthiest country in the world, we also suffer from the highest childhood poverty rate in the developed world, and we remain unique in not providing universal access to health care. And of course, there are no super PACs raising money to help poor families or homeless animals.
In this environment, it's a struggle for nonprofit service organizations to be financially sustainable, since the government no longer provides the safety net that it once did. We have gone from doing more with less to doing less with less, which has become the new normal for those of us working in the trenches in the nonprofit sector.
The story of Heaven on Earth in microcosm speaks to the theme of a talk I gave last fall at USC to students involved with community service projects: "Social Justice through Social Impact". In the case of Heaven on Earth, it's about social justice for nonhuman animals, who are oppressed in a society that kills millions every year, including those raised inhumanely for food. It's also about how to achieve social impact by focusing on benefits rather than needs; by leveraging limited resources; by working collaboratively with others; by focusing in our circle of influence rather than our circle of concern; and by defining success in terms of significance. The great pacifist, Mohatma Gandhi, summed it all up for me: "the greatness of a nation, and its moral progress can be judged by the way its animals are treated." I worry that in a nation that spends more money on the military and weapons manufacturing than most of the rest of the world combined, our moral progress as a society will be judged harshly, unless we re-order our priorities.
Please tell us about Heaven on Earth Society for Animals.
Heaven on Earth Society for Animals has become an $800,000 animal rescue organization whose lifesaving mission is to "transform the lives of homeless cats through rescue, sanctuary, and new beginnings." We were founded in 2001 by Erendira Cronkhite, a visionary young woman who wanted to help end the senseless destruction of homeless animals. In the years since, Heaven on Earth, through our Perry MacFarlane Sanctuary, has become both a long term haven for special needs and older cats and increasingly, a temporary shelter for cats and kittens pulled from city shelters until they can be adopted into loving homes.
We concentrate our limited resources on programs in which we have a particular expertise and where there is an unmet need: our sanctuary; our growing adoption program; and our SpayShip spay/neuter transport program, which facilitates more than 1,000 spay and neuter surgeries annually. In total, we will impact the lives of nearly 2,000 cats this year, as well as enriching the lives of several thousand adoptive families, volunteers, and donors.
After 9 years renting a dilapidated house in Van Nuys, we were able to purchase our own property in 2012 in North Hollywood, then design and build a state-of-the-art, no-kill sanctuary, named in memory of Seth and Rachael MacFarlane's mother. Dedicated in April, 2013 and now open to the public, thanks to a generous three-year grant from Best Friends that has enabled us to fund key several staff positions, Perry's Place now also serves as an adoption center, supplementing our six weekly adoption events at area pet stores.
We are also committed to working collaboratively with other rescue organizations, with Los Angeles Animal Services (LAAS), with local pet stores, and with the larger community. Our shared vision of Los Angeles becoming a no-kill city will be realized only through leveraging our collective resources by working together. For example, we are now integral members of the No-Kill LA (NKLA) Coalition, and through partnering with Los Angeles' city shelters, we pull the cats and kittens who are most at risk of being euthanized. We also work closely with FixNation in facilitating the spay/neuter of cats through our SpayShip program. And, we are the Skirball Cultural Center's cat organization, providing humane education programs during the year for inner city schoolchildren, as part of the Center's Build a Better World program.
In addition to promoting a collaborative spirit among those in the animal community, we pride ourselves on being well managed, accountable to our donors, and responsive to the public. We view the public as our partners, and we are committed to responding to every inquiry we receive within 48 hours. This alone sets us apart from many rescue organizations. In essence, we recognize that we are a nonprofit "business" serving a charitable mission.
Our main operational challenge is to build our infrastructure in order to manage the dramatic growth in service that we have experienced, from taking in 141 cats in 2012 to a projected 750 this year. During the past 5 years, we have evolved from a small "mom and pop" organization to one that is professionally managed and governed. Being entirely privately funded, this also means that we need to raise more money every year in order to meet both our mission and financial bottom lines.
What role has luck played in your life and business? Rather than good or bad luck, I believe that much that happened in my life and work has somehow been meant to be. I can't otherwise explain how it was that I opened the Pasadena Star News on May, 2001, to the article about Stubbs the cat, which completely changed my wife Pam's and my life. Or how a series of fortuitous events led to our connection with the MacFarlane family, or why I was the only one in my Stanford Business School class who decided on a career in the nonprofit sector. My personal good luck was finding meaning in my life through working with those who are the most vulnerable among us: children and adults with disabilities; abused and neglected kids; families struggling with the challenges of poverty; and homeless animals.
How do you personally define success? Success is not about material wealth and its trappings, but finding your purpose in life, figuring out what you're passionate about, and following that path. The ethicist Michael Josephson, summed it up for me in his poem, What Will Matter? "What will matter in the end is not how many people you knew but how many people will feel a lasting loss when you're gone…What will matter is how long you will be remembered, by whom, and for what."
For me, living a life of significance will define whatever success I have had, and my personal goal is to be all used up when I come to the end of my days, and with a cat purring on my lap!
Pricing:
Heaven on Earth's adoption fees are $75 for one cat, $100 for two.
96% of our $783K budget is raised through gifts and grants, & 90% of expenses directly support programs
Contact Info:
Address: 7342 Fulton Avenue
Hollywood, CA 91605
Website: www.heavenlypets.org
Phone: 818-474-2700
Email: info@heavenlypets.org
Instagram: @perrys_place_la
Facebook: bit.ly/heavenlyfb
Twitter: @perrys_place_la
Image Credit:
Getty Images; Matt Vance; Douglas Peter; Jessica Barry