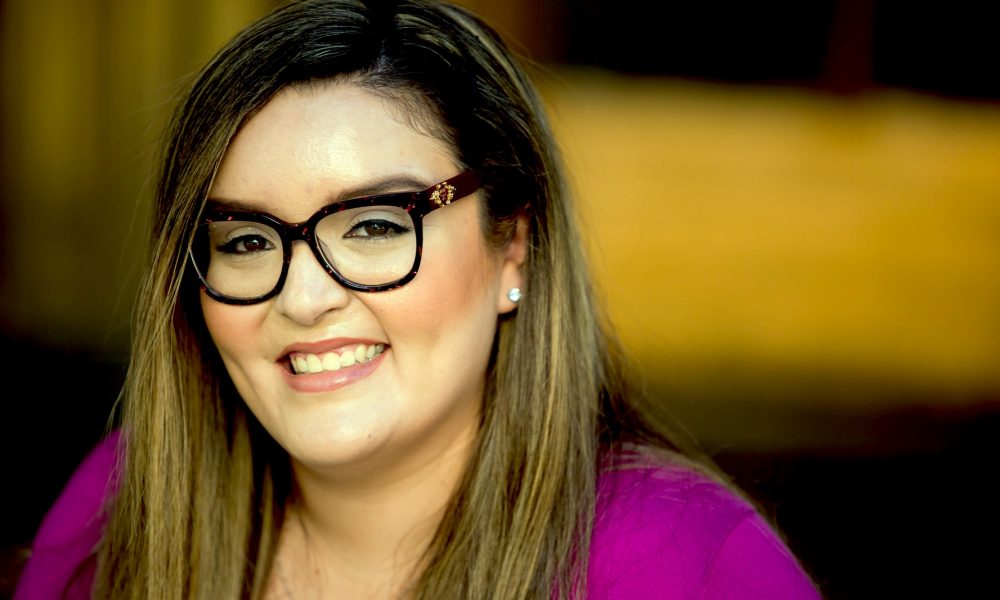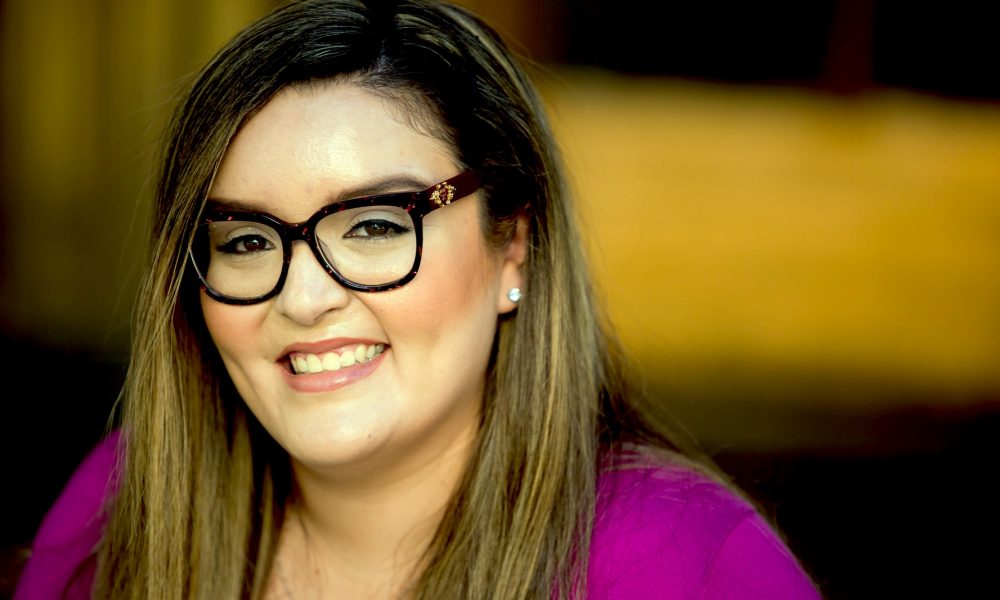 Today we'd like to introduce you to Rita Casman.
Thanks for sharing your story with us Rita. So, let's start at the beginning, and we can move on from there.
I was born in Guatemala City, Guatemala on a rainy Monday, September 24th, 1984. My name was going to be María Alejandra – María after Virgin Mary – but when my father held me in his arms, he knew I was a Rita not only because it was my mother's name, it was also because of the woman my mother was named after and many other reasons. We were named after Rita of Cascia, an Italian woman devoted to God born in 1381.
I was born and raised in Guatemala for 31 years until life brought me to the place where I am able to do something not only for Guatemala… for the whole world. I remember that in school I was bullied for speaking English well and they would call me "gringa" for that, my appearance and my way of behaving – not Latin. I had considered myself American long before I got my Greencard because I am The Third Generation of European and Asian descendants born in the American continent. Thanks to my great-grandparents, me and my family has been able to live a better life.
My ethnicity is Guatemalan because I was born and raised in "the land of the Eternal Spring" and nothing can take that away from me, I was born there for a reason, and I also consider myself a global citizen. At the time that my great grandparents came to Guatemala from Italy, Spain and Hong Kong, America was a promising Land. Later, we became the third world. My life has changed tremendously since I landed in LA. I had no idea of the world that I live in.
When I was little, I would always be saying things like "Mom, I'm going to be a Singer, an Actor, an Artist" and I would say "I'm Rainbow Brite and I'll change the world" with God on my side. I had established a relationship with him since I'm ten years old and accepted Jesus in my heart when I was 14. And although I have a religion, I'm not religious. When I got my scholarship at the New York Film Academy in LA and got some money from my Godfather and my grandma, my mom immediately said "You really will do it" and not because she didn't believe in me, it was because It seemed impossible.
I came to LA prepared enough for what was coming, I know now that we are never 100% prepared for anything because I have worked since I'm 18. I've had jobs that I haven't liked, but they all taught me something. I had a lot of nerve to quit working for people almost seven years ago. I became my own boss working as a freelance Marketing and PR consultant. I'll be very honest, I thought that coming to LA was the hardest part, and the truth is that it was the easiest.
I left the struggle that I had in Guatemala, and I went through a lot of rejection, and that was only the beginning. It did help me persevere, but in my mind, I thought that I would adapt to the American culture fast, which I did in a way, but it has impacted me so now I have learned not to expect anything good or bad. Being far away from my family is really challenging. My Dad was murdered almost 20 years ago, and unfortunately, those type of anniversaries is present in my mind.
That has been very hard on me, however, he always knew there was just something about me because we would sit on our living room couch analyzing Music and Movies, most of my grownup conversations were with my Dad, and I think that he knew that I would end up here doing what I do, so I'm thankful that I did it at least in a very simple way.
I love comedy, horrors, and psychological thrillers. As a character actor, I have loved my roles in pieces of these genres. People have always thought that my life has been easy, but the fact of the matter is that we all have to go through the struggle. I started speaking and walking when I was three.
My Mother's knowledge in Psychology led her to autism, my behavior was very peculiar. Later on, I confirmed that I do have an a-typical brain and have had a very active life thanks to my mother's care, she always pushed me to do things, and that made me become more independent.
I was sexually abused when I was four since it was unattended it gave me various mental health problems that I have converted into success, and I also have survived two cancer attempts in my life. I have gone through a lot of bad things that I didn't care about because I did not understand what had happened to me. America saved my life because I totally changed thanks to the help that I have received, my husband that has given me love, a family, support and the career that I have pursued.
My mission is to be heard for others and tell their stories. I enjoy giving because I have learned how to receive. Philanthropy complements my career. I believe that although life chooses our purpose, the decision of taking the challenge is up to us. That is what really defines our journey. My life purpose is to help change the world and deliver a message of love, unity, and peace. I'm very grateful that I got to study communication for my Bachelor's degree.
Half an MBA that made me know more about business administration and International Relations, Diplomacy and Public Image for my first Master's degree. All of this knowledge has contributed to my career, and it actually started long before I moved to LA. I am so happy that my passion contributes to making of our world a better place, that is why I go more by as a Peacemaker because I consider myself more than a Philanthropist that gives her time and money. One of my dreams is to give more.
The Entertainment Industry is not only about entertaining, but it is also about educating. Knowledge is power and artists have the responsibility to deliver this message. I love meeting new people and sharing different cultures. I must say that nothing is impossible as I am a living example of it. Dreams come true, failure equals success, and neither health, money or both can keep you from your goals. Where there is a will, there is a way.
Has it been a smooth road?
Ohh no, not at all. My road has been bumpy, and I continue to overcome mental health issues. That has been the biggest one I think. I guess it's because I changed my life abruptly and even though I knew that it would be challenging, I had no idea. I have learned that we always need to forgive ourselves. I stand in that process as of now.
We'd love to hear more about what you do.
Some of my skills that I use as side jobs to support my acting career are Singing, Modeling, Public Relations, Photography, Hosting and Interviewing. I studied communication in college, and my first experience was at my College back in Guatemala, and I really enjoy it. I just got a camera with a Flatshot light and a microphone so that I can create my own content.
As a filmmaker, I am a: Producer, Writer, Script Supervisor, Still Photographer, Photographer (Fashion Shoots, Headshots, etc), Wardrobe/MUA (Hair: I do curls, straighten, and simple hairstyles), Canvas Painting (on Oil, Acrylic, Watercolor, Pastels, Prismacolor Art Markers, Lumber Crayons, Sepia, Charcoal, Fine Point Pen), Production Assistant, Set Design, Set Dressing, and I would love to Direct.
At this point, I stopped doing side jobs because I was losing focus on my acting career. It helped me to network and learned about the business, however, it's time to move on. Now that I am finding out who I really am and my brand, my acting career will start to flourish and I can start using my voice in singing, musical theatre, movies I have in mind, and so many projects. my mission moves my life purpose.
My foundation starts with myself. I support several organizations and their causes. One of my dreams is to start an actual office that will have all of these causes and will donate money to existing organizations. Giving is grace, and the result that I expect from it is lifting others up so then they pay it forward, just because they feel like they need to share.
In order to give, you first must learn how to receive. I am going through that path too.
Is our city a good place to do what you do?
Absolutely! The truth is that I could've started in Guatemala, but I had so many options that I didn't deal with it.
Contact Info:

Image Credit:
Alex Bousquet, David Hemphill, Toft Photography, Adriana Ledesma
Getting in touch: VoyageLA is built on recommendations from the community; it's how we uncover hidden gems, so if you know someone who deserves recognition please let us know here.