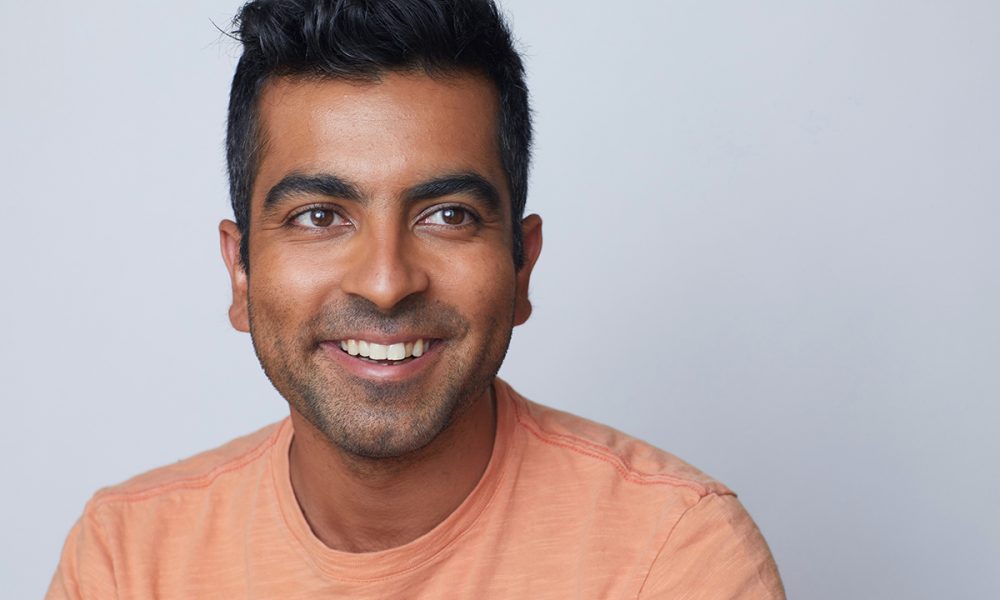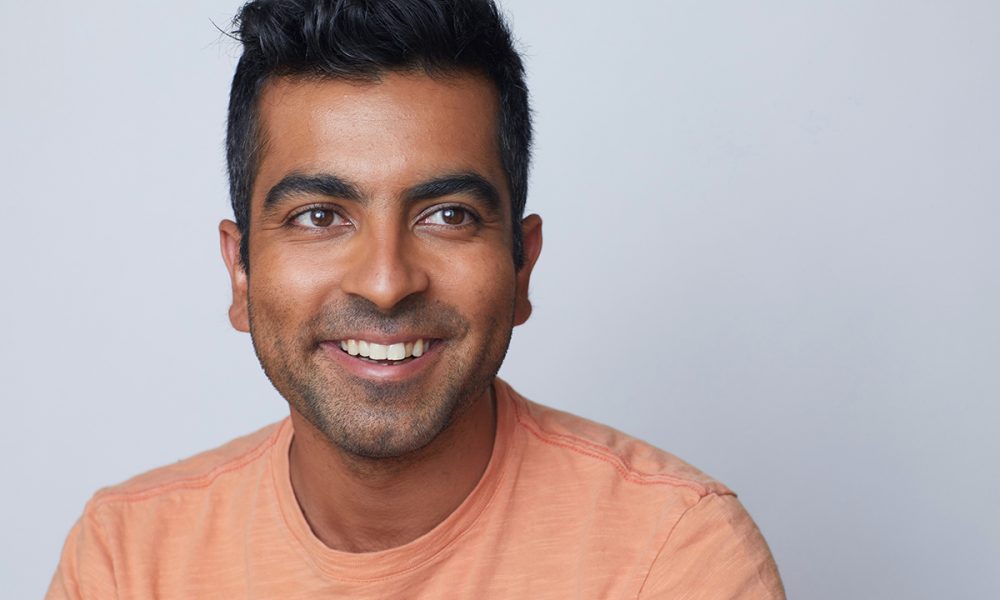 Today we'd like to introduce you to Rishi Mehta.
Rishi, let's start with your story. We'd love to hear how you got started and how the journey has been so far.
I only started my professional acting journey recently, but you could say my story began long before that. I spent much of my childhood watching, listening, observing – absorbing the world around me. An actor's primary job is to BE. To be happy, angry, jealous, vulnerable, ecstatic, and afraid. To be human. It's at the same time the easiest thing in the world, and the hardest. There are no textbooks that make one a good actor. Only the world around them. Every experience – big or small, good or bad – shapes us; our perceptions, our habits, our instincts.
I come from a modest home in Bay Ridge, Brooklyn. My parents moved from India to New York in 1980 to forge a new life and start a family. Eight years later, I was born – the second of two kids. I was any braggadocious parent's dream; I was reading at two years old, and by two-and-a-half, I was opening up my nine-year-old sister's science textbooks and reciting paragraphs about chemical compositions of minerals aloud to the entire family. I grew up a voracious reader, inhaling any and all stories I could find. From mysteries to magazine articles, to short stories, to Goosebumps – nothing was spared from my curiosity.
For someone so in love with books, I was never very "book smart". Through adolescence, I was always a straight-B student. Average. Not spectacular. Not terrible. Average. Not for my parents' lack of trying, though. The tutors, the test prep classes, the Kumon – they put so many resources into fighting the all-too-common fight for advancing to the "next step". Get into a good high school, it looks good on your transcript. Ace your SATs, load up on AP classes, and you'll get into a good college. Graduate Magna Cum Laude in pre-med or business, and you'll be one step higher on the ladder to fulfillment.
Luckily for all involved, they realized fairly quickly that this was not the path for me, no matter how hard they tried to make it so. Despite less-than-Indian-parent-approved grades, I got accepted into all of my top college choices. I eventually chose Penn State, and spent some of the best years of my life in central Pennsylvania, juggling my hours between a communications major and beer pong. I joined a fraternity almost immediately, something I had never actually even considered before. Four years flew by, and I came out of it with a degree in something I had no idea about, but a radically different person. For the better. Outgoing, opinionated, a little outspoken, but not afraid to stand up for myself.
After the post-grad blues wore away, I worked an internship for a large production company in Mumbai, India for two months, where I got to flex some creative muscles and ideate/develop a few TV shows for their edgy new TV channel. It was exciting work, but I quickly realized that trying to cater to a vastly different cultural audience was a massive challenge. When I returned stateside, I found PA work on a couple of sets, then began an MFA in Filmmaking program in New York City that would culminate two years later in Los Angeles.
Upon graduating on the west coast, I began working in the industry. Anything I could get my hands on. Aside from the great friends and collaborators I met in film school, my biggest fear was that I had just set myself two years back, working towards a meaningless degree in an industry that cares more about union hours than diplomas. A very brief encounter with writer and director Larry Charles gave me a new perspective. He said to me, "You'll never know if the choice you made was the 'right' one. So don't even waste time thinking about it. Whatever road you're on, is the right one. Follow it, make the most of it, keep doing what you're doing, and you'll get there." (I'm paraphrasing.)
After a few years of working virtually every crew position on sets – big and small – I found a full-time office PA job at a TV production company, which eventually turned into an Executive Assistant job, which eventually expanded into an Executive Assistant/Office Manager/Receptionist/Development Assistant job. I worked there for just about three years and learned a lot about myself during that time. The biggest takeaway was my startling realization that I could work 60-70 hours a week for someone else's dream without blinking an eye but found it hard to put 10 hours a week into my own creative ventures. Just before my 30th birthday, I made a promise to myself – I would not turn 30 doing a job that was wearing me out, with little to no contribution to my own aspirations. And I didn't.
Shortly thereafter, I left the company to pursue the one thing that has always been a passion of mine, that I had spent three decades learning, cultivating, and crafting, without even realizing it. I signed up for acting classes at AMAW (where I still study today) and signed with an agent at Avant Artists (who still reps me today), and less than one year later, booked my first big national campaign for a popular rideshare company.
The B-story (there's always a B-story) here is my undying love for being behind the camera, which has slowly manifested itself in my photography. I've always had an interest in it, mostly from my father, who is a hobby photographer and was always the designated "Say Cheeser" of the family. I gradually taught myself more and more about F-stops, shutter speeds, prime lenses, focal lengths, etc, and recently began building my business as a portrait and lifestyle photographer. Photography has become the side hustle to my acting career, and keeping myself busy with creative work on both sides of the lens has been extremely rewarding!
Overall, has it been relatively smooth? If not, what were some of the struggles along the way?
I'd be lying if I said that I didn't have it easier than so many other people. I wasn't exactly born in gold and silks, but my family was far from poverty. I was fortunate enough to receive lots of support from my parents through school, both emotionally and financially – something that many people are not blessed with. We also took lots of family trips, both internationally and across the US, which played a large part in my understanding of the world.
I suppose my struggles have manifested in other ways. As a smaller-in-stature Indian guy from Brooklyn, I've always felt the need to prove myself. Prove to my friends that I'm strong, prove to my family that I'm making the right decision for my life, prove to women that I'm funny, charming, genuine, or [insert traditional masculine dating trope here]. I'm a daydreamer. My wandering mind makes it hard for me to shift gears from thought into action. However, the biggest and most important lesson I've learned is that wherever I am, is exactly where I belong. We're always chasing the ubiquitous "there". The ever-changing horizon. It's a fallacy. The most successful people in any industry still have goals they wish to attain, or standard they're trying to meet. The moment we stop trying is the moment we start dying.
Tell us more about your work.
As an actor, there's nothing I could tell you about that isn't something you haven't already heard in every coffee shop or CrossFit class around LA. So, I'll focus on my photography.
I work as a lifestyle and portrait photographer. My specialty is candid, casual images that aim to tell a story through one's eyes, smile, or lack thereof. Within the last three years, my family has expanded drastically, with a sudden influx of seven new lives. This overload of unclehood has awakened in me a passion for family photography – engagements, small wedding ceremonies, maternity photos, bridal and baby showers, and family portraits. Celebrating togetherness through momentary glimpses.
What I'm most proud of – and what sets me apart – is my versatility as a photographer. I can do moody portraits for a blues singer under the Third Street Tunnel on Saturday, and a sunny engagement shoot in Santa Monica on Sunday. My workflow is unconventional. I like to meet with the person/people I'm shooting with a few days before the shoot. For me, it's not about pressing the shutter button, giving you photos, and taking your money. It's about meeting new people, learning new stories, and telling those stories with my camera. There won't be a set number of photos you'll receive after a session with me. You'll get all of the photos that I feel tell our story in the best way. It could be twenty, it could be fifty, it could be a hundred. I am not a cookie-cutter portrait photographer, and I want to be known for the risks I take.
Any shoutouts? Who else deserves credit in this story – who has played a meaningful role?
The first and last people I have to thank are my parents and family. They have always shown an unconventional level of support and unconditional belief in my success. I've seen the world, thanks to them, and stories from around the world have become my biggest inspiration. Something as magnificent as the slot canyons of Arizona, or as small as an empty hotel corridor in Vancouver – every image has told me a story, and I try my best to load these feelings into my imagery when I write, act, or take photos.
Pricing:
Between $250-400 for a 1 or 2-hour session, depending on your needs. This always includes retouching and a pre-shoot meeting.
Contact Info:

Image Credit:
My headshot taken by Dana Patrick.
Kid in the photos is my awesome nephew Gavin Makhijani, as well his parents Diya Mehta Makhijani and Johny Makhijani
Model with the fur hood is Victoria Simone
Model on the bench is Carolina Santos Reed
Suggest a story: VoyageLA is built on recommendations from the community; it's how we uncover hidden gems, so if you or someone you know deserves recognition please let us know here.