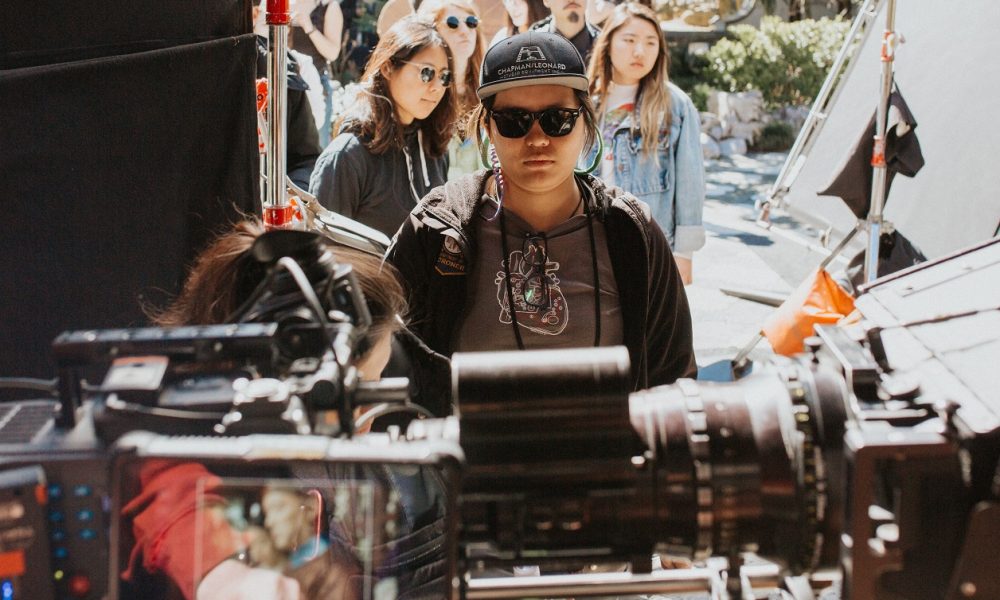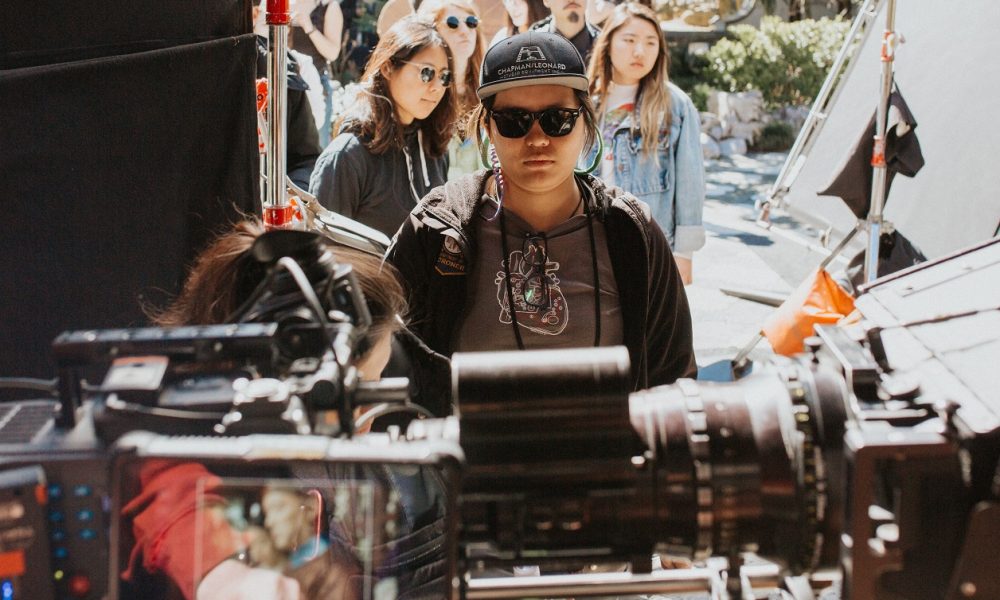 Today we'd like to introduce you to Riley Hanyue Shen.
So, before we jump into specific questions, why don't you give us some details about you and your story.
I was born and raised in Xi'an, China, where I spent the first 18 years of my life. It is hard for me to look back at my childhood and give a fair judgment about how I got to where I am right now. Identity and perspective are still something that I think about all the time.
Like many young people in LA, I came here because of the prestigious film programs and the film industry but not quite after a typical Hollywood dream. I went to California Institute of the Arts for my undergrad and just recently graduated from AFI as a cinematographer. CalArts is a very very unique place and having that as my first stop really shaped my sensibility as a filmmaker as well as a responsible member of the world. At CalArts, you can make art for art's sake but more often your art needs to be an expression of yourself and your opinion of the world around you. In a way, I think CalArts and I picked each other and it was a perfect fit for me to grow as a person and an artist. AFI on the other hand is very focused. I can tunnel-visioned on nothing but the craft of cinematography and that is what I wanted. Being immersed in a bunch of like-minded young cinematographers, I learned a lot without even feeling it.
The bi-cultural background shed a lot of new perspectives for how I see the world. I believe my greatest growth so far was here in LA and hopefully I am not stopping any time soon. I often found myself refused to be defined by my nationality or I where I come from. My ambition goes beyond where I grew up and where I reside. I want to explore the world and tell stories that have no borders.
A funny sidetrack would be that I used to want to become a medical examiner. Still to this day, I sometimes find myself attracted to medical fields of work. For various reasons, I did not pursue medicine as a career. But I am still very much obsessed with medicine and true crimes. I love diseases and crimes. My mother being a doctor and basically spending my childhood in a hospital with her really influenced me. With the outbreak of coronavirus I really hope for her health and safety but also wish I could have done more.
Has it been a smooth road?
Obviously it was quite a cultural shock coming to LA straight from high school. I went through the typical searching for yourself phase during the first two years I was in CalArts. I thought of becoming an editor, a director, and eventually settled on becoming a cinematographer.
Sounds really hefty but about three years into film school, I started to think that all of this was wrong. It feels like being trapped in the ivory tower, learning how to use your own images to comment on other people's films about concepts that are so grand and up there. Everything was hypothetical, everything was so academic, and nothing feels real or grounded anymore. I lost my drive and I didn't have a role model to follow. I was on the student visa so unfortunately Film was the only thing I could learn and the only thing I could do. I feel helpless and useless in the facade of free will and life of a dreamer that many people crave. I thought I can't save lives or change the world with film because no one was watching or listening, so, inspired by Medicine Sans Frontier (Doctors without borders) and just generally my medicine dream, I took a class at a community college to get certified as an EMT. I graduated top of the class but I didn't end up becoming an EMT. However, that was a valuable time of my life nonetheless. I was able to get out of my head and see beyond the narrow band of my life. Eventually, I turned my eyes onto cinematography because I was able to see that maybe I don't always have the best stories to tell that change the world, but somewhere somebody would and they will need someone to help them to make their stories compelling and that is something I could be passionate about.
After graduating from AFI, I couldn't find my way and feel really lost for a month and two and lost my hope for a bit but I went to Vancouver International Film Festival with my film. There I watched ten films in 4 days and that totally pulled me back out of my depression and showed me what I have been passionate for in the first place.
We'd love to hear more about your work and what you are currently focused on. What else should we know?
I am a cinematographer – don't think that needs anymore clarification in this town. I am open to all kinds of projects and ideas but I really like to tell stories of intense emotions bubbling under a calm surface – subtle storytelling. I like characters that grow inside out. My films are visceral, sexy and dark. I am not a big fan of genre definitions. Be it drama, comedy, or thriller, as long as it has something that excites me, I am on board. My friend once joked that every time we worked together I have had naked people in frame – I am not necessarily saying nude = visceral but that seems to have represented a lot of my work.
I enjoy the excitement when I read a script and immediately can see the images in my head. I love the whole process where you seem to have all the possibilities and as you dig further and further into the story and the mind of the director, the film starts to take shape and become its own thing. I am always nervous about execution on set but taking a step back and appreciate what we do after the story is edited and put together can also be very rewarding.
My film, Mortis, has been selected to Vancouver International Film Festival this past October. Another film I shot Treeline Lake, directed by another Voyage LA recent interviewee, Sinah Ober – we really poured our hearts in – also recently got into Pan Africa film Festival. And it will be held in LA in Baldwin Hills in Feb.
Is our city a good place to do what you do?
Obviously, for filmmaker this place can be really competitive and hostile sometimes just because the people here have seen it all and making a film is less magical compared to other places. But still the resources and the amount of artists in this town – it's just a great place to be.
Contact Info:

Image Credit:
Tommy Ton, Lucia Rinaldi, Haley Bartels
Suggest a story: VoyageLA is built on recommendations from the community; it's how we uncover hidden gems, so if you or someone you know deserves recognition please let us know here.