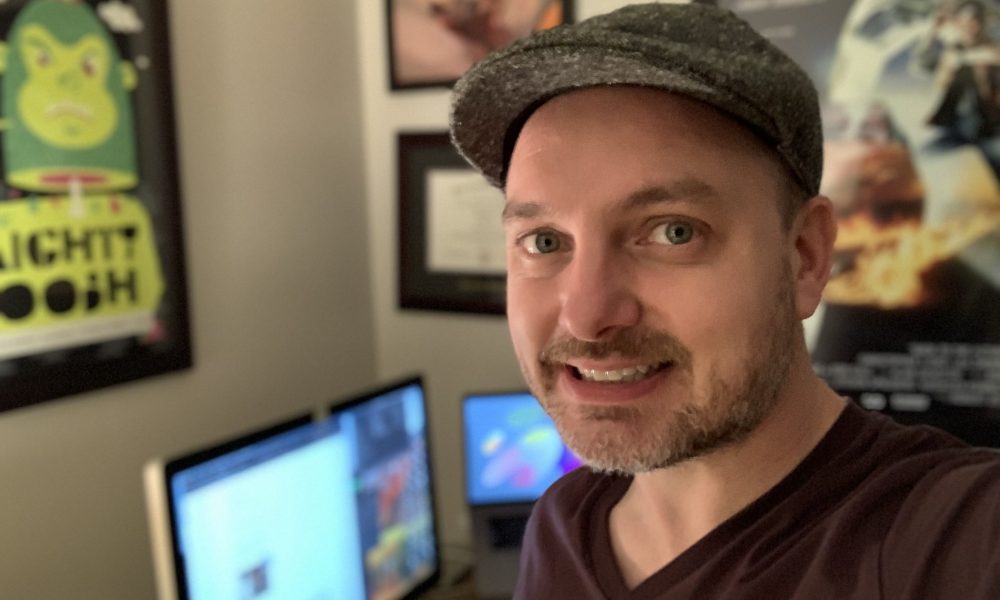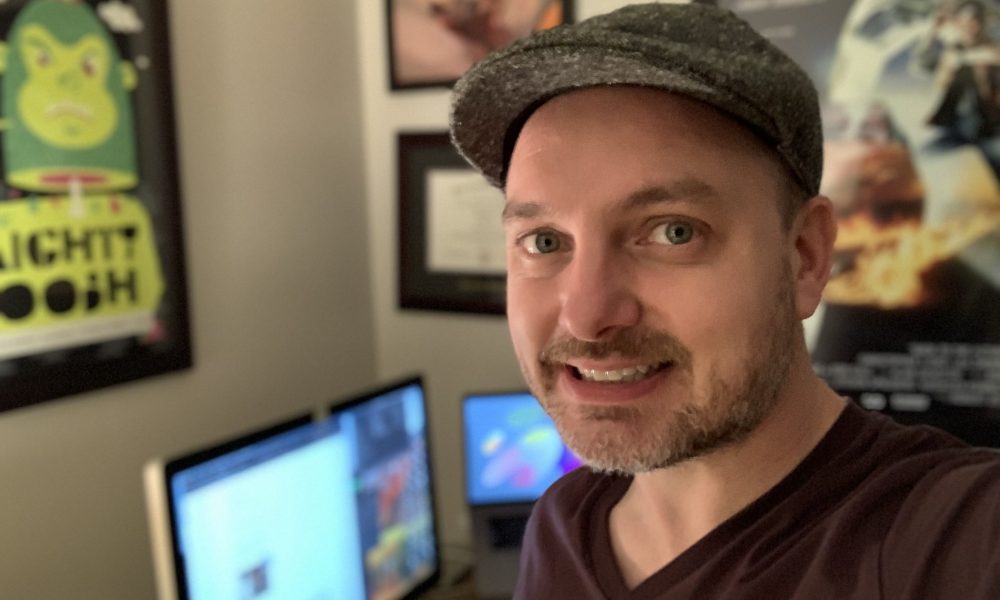 Today we'd like to introduce you to Rick Caplan.
Rick, please share your story with us. How did you get to where you are today?
I can't tell you when I fell in love with storytelling, because it precedes my earliest memory. Before I could even read, I was creating picture books. In third grade, I wrote an epic (3 pages, single-sided, wide-ruled) play featuring King Kong, Genghis Khan, and Godzilla's son. It was called "King Kong, Genghis Khan, and Godzilla's Son." It opened and closed on the very same day, in front of a bemused teacher and a room full of students astonished by a school-sanctioned activity in which three kids, portraying the play's protagonists, beat the crap out each other in the middle of class.
Bad plays gave way to mediocre short fiction and terrible song lyrics until my dad brought home a Sony Handycam one day. It was a game-changer. From that point on, most of my creative writing was in the form of rough scripts for school projects, culminating in an unwitting homage to film noir and 1970s paranoid thrillers called The Great EMF Cover-Up. It was about…a great cover-up of EMFs (electromagnetic fields) and their correlation to high frequencies of cancer. I didn't realize it then, but I found my genre.
From there, I went on to study film at Emerson College, where I wrote some bad screenplays (and one good one) and also wrote for and later edited The Hyena, the school's comedy magazine. That brought me out to L.A., where I did my time as a development intern, a personal assistant, and then a coordinator for DVD trailers and print finishing (a fancy term for high-end photoshop illustration and retouching of billboards, one-sheets, and other print marketing collateral). The whole time, I wrote. I had a few more bad scripts to get out of my system (and some good ones). After a while, I got tired of spending months on screenplays, only to end up putting them on the shelf once they were finished.
I'm grateful for that frustration and for the lack of early success because I was a dumb kid with a limited perspective and without anything really substantive or interesting to say about anything. The frustration also served as a catalyst for me to stop waiting for the permission and validation of others. It ultimately inspired me to learn how to produce and direct short films, beginning with Old Stud.
Old Stud was great for many reasons. I got to work with really talented people and collaborate with some of my best friends. I also got to see it in a theater thanks to HollyShorts. An unsuccessful Kickstarter campaign to raise money to shoot a feature version was a real gut punch, but I didn't let it keep me down and started shooting more shorts. Old Stud was expensive, so I experimented with various approaches to production, shooting one short with no other crew than myself to see what the limits were (and I found all of them!).
I shot a few more before landing on what seemed like the right balance of resources to economically and efficiently get a decent film in the can. Natural Causes, the last short I shot, proved this methodology to be viable. Basically, I wrote, produced, shot, and directed it (and did all of post, including music), and I hired a dedicated sound person and a hybrid AC/AD/PA. Once I cracked that code, all I needed was the right script to shoot my first feature. I wrote several that started out with that goal in mind, but they evolved and required expanding the scope and scale of the movie to something beyond what I could independently finance. Having a handful of solid scripts that cost a little more than I could afford to put together was a nice problem to have, but it didn't get me on the set of my first feature.
I took a step back and gave myself an assignment to take an inventory of all the resources I had available to me and come up with what essentially amounts to a chamber play (with more than one chamber), limited to 2-3 main characters. It took a while for those elements to percolate in my subconscious, but they did, and the idea for Mr. Misfortune began to take shape. I wrote quickly and whipped the script into something that ticked all the boxes the producer in me required but was also satisfying for me as a writer.
On August 21, 2018, the casting notices went up. On October 15, I hosted a table read. Three days later, we began shooting. On November 4, we wrapped. Ten shooting days over three weeks while working a full-time job got it done. Production was both exhilarating and exhausting. Post was no different. I didn't have money, but I had time and proficiency in the tools to get it done. At the end of March of this year, my first feature was complete. I submitted it to festivals, and it has so far screened in two: Independent Filmmaker Showcase and Silicon Beach Film Festival. I'm waiting to wrap up the festival run and working on distribution strategies, while at the same time shopping some other scripts around and writing the next one that I intend to produce independently.
Great, so let's dig a little deeper into the story – has it been an easy path overall and if not, what were the challenges you've had to overcome?
Absolutely not, and I couldn't be more grateful! I truly believe that success is built on failure. A mastery of anything is really the culmination of a long, arduous process comprised of incremental progress, maddening plateaus, and devastating setbacks, but it's imperative to keep pushing and remain vigilant in sustaining your enthusiasm in the face of doubt. One of the biggest struggles for me came after the film was completed. I transitioned from writer to writer/producer/director/whatever it takes in order to get away from needing people's validation and permission to get my movie made, but there will always be gatekeepers. There will always be people standing between you and your goals, motivated to help you only if there's an angle for them to play and profit by. To that, I say good for them! Those people force us to find creative ways to break through and find our audience.
The other challenge is something that people in every industry face: it's not enough to have a good product, you also have to be adept at marketing. I've worked in marketing and entertainment advertising, but mostly in a logistical capacity. It's always easy to see what other people could and should be doing differently, but when it's your product, it's difficult to achieve the same clarity of vision. I think that's because you don't have the luxury of being unencumbered by the minutiae, meaning you can't get your head out of the weeds to better see the broad strokes of what's necessary to get the word out.
Of course, there are professionals who can help with that, but when you're bankrolling your own film, that's often a luxury you can't afford.
Please tell us more about your work. What do you do? What do you specialize in? What sets you apart from competition?
After making Mr. Misfortune, I established RCAP Media, in part as a holding company for the film, but also to serve as both my production company and the entity through which I can do freelance work to raise the money for future films. The company is new, and Mr. Misfortune has yet to be released, so I don't think we're known for anything (or even known at all!), but my goal is to specialize in genre entertainment. I have some more neo-noir/thriller, horror, and sci-fi projects in the works, and I'm hoping to simultaneously get a low to mid-budget feature going while also continuing to refine what I call nano-budget filmmaking ($10,000 or less budget).
I'm proud of what I've accomplished in the last year, specifically making a feature for next to nothing and getting into festivals. I'm also proud of how I've grown as a filmmaker, in both my ability to wear many hats and the wisdom to know that I'd like to not wear some of them on future productions.
What sets me apart is my voice as a writer and my approach to filmmaking. I enjoy the creative problem solving required to succeed with limited resources, and I love being challenged to write something great under those conditions.
Is there a characteristic or quality that you feel is essential to success?
Learning. I try to learn from everything. There's so much information to glean from everything that happens and also how we react to it. Doing what I do, I learn to have faith in other people. I learn to appreciate their talents and generosity and to tolerate their shortcomings. I learn to forge ahead no matter what.
Contact Info:
Suggest a story: VoyageLA is built on recommendations from the community; it's how we uncover hidden gems, so if you or someone you know deserves recognition please let us know here.