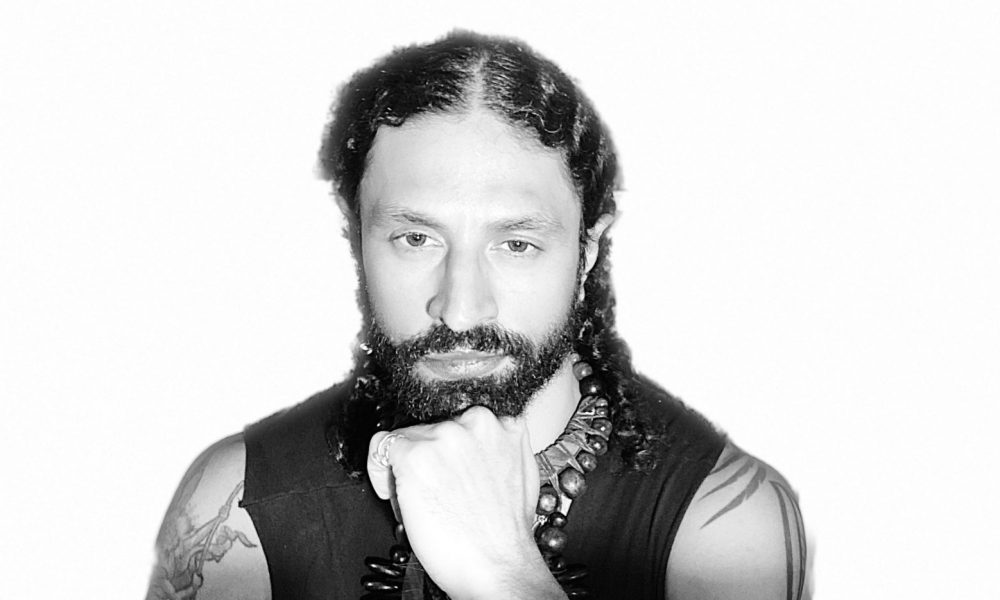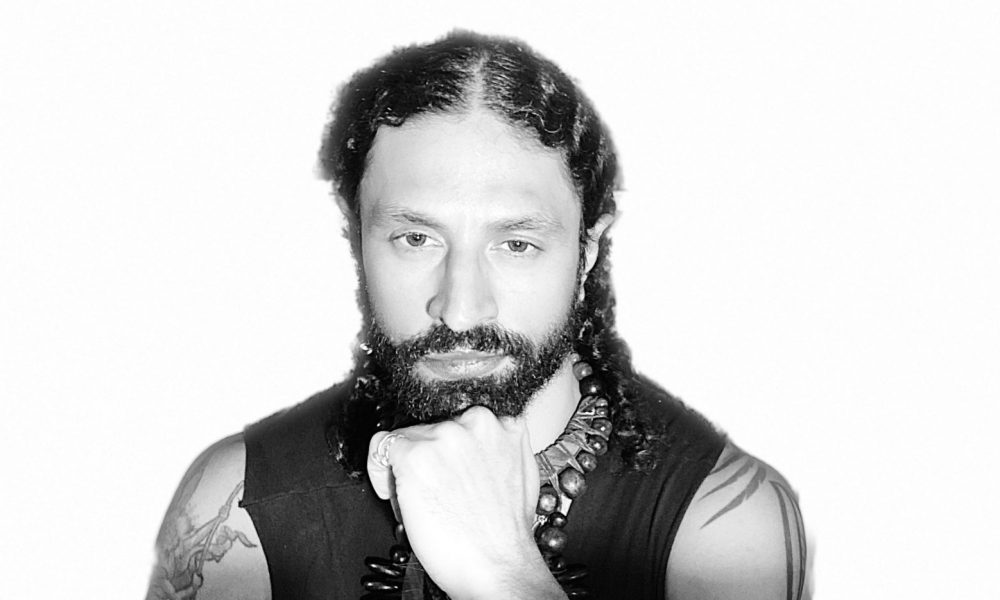 Today we'd like to introduce you to Richard Tanumi.
Richard, let's start with your story. We'd love to hear how you got started and how the journey has been so far.
Born and raised on Gadigal Land in Sydney, Australia. My father a WW2 Royal Air Force Hero from the UK and my mother a Fijian High Chief both migrated to Australia, met and had me.
It all started for me in front of the TV! Growing up in the 90s dancing to Michael Jackson's Bad, thriller, Janet Jackson, TLC VHS tapes on repeat!
Performing has always been a passion from the age of one. When I was seven, I started in Sports Acrobatics and became National Champion in Australia. At 16, I was preparing to compete for Australia in the World championships. On the way to training one morning, I was hit by a car on a freeway and was clinically dead for 3 minutes. My instincts made me jump and I didn't go under the car but over it. If the man who hit me didn't perform CPR, I would not be here today. The doctors were surprised I was alive and didn't have any major injuries. Coming back to life, I believe God's Mercy protected me and brought me back as there was more to do. One more minute and it would have lead to brain damage and me becoming a vegetable. It was also a redirection in my life as I would have probably never started to dance unless that happened.
After my NDE, I left acrobatics to pursue dancing as I felt like I needed to follow my childhood dream. I went to Saturday classes at "Brent Street" which is Australia's number 1 Performing Arts school. After graduating high school at 18, I auditioned and got to work on Carnival cruise lines in the Bahamas for six months as a Lead Dancer. My first ever dance job.
When I arrived back, I wanted to continue dance so I decided to audition for the full time performing arts course at Brent street at age 19. I was selected and completed my Certificate IV in Performing arts. This led to me getting an agency in Sydney and working in the commercial dance world.
My first big musical was Boy from OZ featuring Hugh Jackman with Kenny Ortega Directing. Three weeks in, I break my foot getting out of bed! I was heartbroken but the whole cast was amazing and Hugh came gave me a Hug and said this won't be the last thing you do, you will move onto Bigger and Better things and this is only the beginning. Hugh's words really comforted me. He was so kind he even bought me a bunch of massage passes to cheer me up. I ended up working with Hugh again years later at a Private Birthday for Andrea Wynn at the Wynn in Las Vegas.
I continued dancing professionally In Sydney and got to do my First MTV Award Performance for Fergie and her single "glamourous" in 2007 choreographed by Fatima Robinson. This Made me want to move to LA even more!
It was a scary idea moving halfway across the world away from my family, but I also knew there was something bigger out there and I needed to go to LA to find it.
I ruptured my left ACL at an audition and was in bed for 12 months, two reconstructions later I was told to change careers and I would never dance again. This at the time was the hardest thing to hear but it wasn't true and funnily enough I danced most of my professional career and my biggest Gigs without ACL's! Yoga and meditation allowed me to heal my knees without surgery. Clinically they say it's not possible but I am living proof that you can heal yourself.
Due to being in bed so long, I applied time to music and songwriting. After a lot of thought and a shooting star, I decided to make the move and pursue a career in Los Angeles.
I got scouted and discovered by Andre Fuentes who was my first mentor in LA. He supported me as a dancer and was a dear friend. I met Aundre in Sydney at an international dance workshop and knowing his career was beyond elated to be learning from such an Incredible dance teacher! He is not with us anymore but he will always be such a special part of my life as he was the first to introduce me to the industry and I was one of his many Andre kids he developed from around the globe.
I remember when I flew over to LA in 2008 and I got a call from Andre asking me if I would like to dance with Britney Spears for her new album "Circus" which he was choreographing. They had private rehearsals at alleycat studio to get her ready for the album. It was like I was in a movie! I had envisioned moments like this growing up but never knew it could actually happen! He put me forward to his Agency Clear Talent group which become my first LA agent.
I danced with Britney for three weeks and when it came time to shoot her first Single Womanizer, I was not able to finish my US immigration visa in time and they had to cast someone else.
Moving to LA in 2008 there wasn't many Australians in the industry at that time so it was a bit more of a culture shock for me and had to work extra hard to prove myself in largest performing arts industry in the world. I would train at Debbie Reynolds Studio and Millenium taking 4 to 5 classes a day. I was also pursuing a singing career & would juggle the two and had multiple manager contracts over the years and interest from different labels from Sony, Capital and even Warner bros. It was a great learning experience and I recorded and wrote many songs, I also learnt how the industry works and how to overcome my own insecurities.
I was meeting with Capitol records to potentially sign a writing and artist deal and just did a Music Video dancing for Jason Derulo called "Riding Solo" choreographed by the incredible Kevin Maher who has also been a mentor to me as a dancer and artist. Kevin offered me a spot on Jason's World tour but I turned it down due to me being in the middle of being signed to Capital. My knees were not that great as I had not discovered Yoga yet so I didn't think I could handle a tour. Then suddenly my manager disappeared due to his other artist "Mann" blowing up with a song called "buzzin" and my Capital Deal disappeared. It was difficult at the time to process two losses but now in hindsight, I truly believe that everything happens for a reason and experiencing thousands of Auditions that you don't end up getting you learn a lot about yourself, your craft and the industry. You learn to fall Forward and trust the process if you don't get a job or get cut not to take it personally and know that if it's not for you then it will not go by you, Just give it everything you've got and leave it up to the Universe to decide. Acceptance is key to maintain balance in your life and career.
Over the past ten years living in LA I have danced for Jason Derulo, Christina Aguilera, Flo Rida, Chris Brown, Bella Throne, Demi Lovato, Kesha, Kylie Minogue, performed on TV shows such as X factor USA, UK and AUS, Britain's got talent, America's got talent, Dancing with the Stars featuring Corbin Bleu, Disney's "Shake it up" NBC Latin American music Awards, the Voice, the billboard awards and Many more.
I have been lucky enough to work with and be mentored the most Iconic Choreographers/Creative Directors of our time including Tina Landon, Brian Friedman, Kevin Maher, Jerry slaughter, Gil Duldulao, Kenny Ortega, Rosero Mccoy, Michael Rooney and more! Their iconic work throughout pop culture-inspired me so much growing up and I feel humbled and honoured to know them.
While living in LA from 2016, I started to work as a choreographer which felt like a natural progression as I have gained a wealth of knowledge throughout my career and the industry. I did Violet Chachki's Film "Alot More Me" featuring Dita Von Teese and Erick Morillo's "Cocoon" MV among other Indie Artist music videos and Performances.
Sharing knowledge and industry tools I have learnt over the years in my Mother's native Island in Fiji. Growing Performing arts community has been very rewarding as they have not had the same resources or exposure to industry professionals. Since 2018 I have been developing dancers, singers and Producers in Fiji and I am excited to see what they create next! Judging on singing TV shows and hosting free dance workshops for community development whenever I am there. I also help with My Mothers N.G.O "Southern Princess foundation". She has built a 22 metre steel bridge for her village in Kadavu, sending Medical equipment and medications to the Hospitals and Toys and clothes to Orphanages around Fiji.
After being in LA for ten years and now being back in Sydney during this Pandemic, I have been focusing all my energy on Finishing my own First indie Album titled "7D" which I will be releasing the end of this year.
Great, so let's dig a little deeper into the story – has it been an easy path overall and if not, what were the challenges you've had to overcome?
Overcoming two ACL ruptures in both knees in my dance career was not easy to overcome when your body is your business, injury is always scary, I was able to Heal my scar tissue and build strength and flexibility with daily yoga practice and meditation.
Working as a professional dancer you experience lots of work, then none at all, it comes in waves so you have to remain proactive and productive to stay a float.
After losing my father to cancer, I moved to London for a year to visit my UK family and experience life where my father grew up. I was able to work in the UK industry, doing full seasons Of X factor and Britain's Got talent. It gave me more of an understanding of my father and to experience the industry and the incredible UK dance tribe.
Losing my two big brothers was also a difficult thing to experience but now I know they are with me throughout my life and have manifested in many ways to show that they are still around and that they are proud of me. I once received an email from My brother Paul two years after he passed. It was incredible to hear his words and the story that he sent was of a group of elephants in Africa knowing of a man passing and coming to his funeral to show their love. No one can explain how the Elephants knew where the funeral was or how they knew what time to arrive. What we do know is that those elephants shared a special connection with that man just as I do with my brothers and it was a message for me to know that even if I can't see them, I know they are there.
I find that nothing in Life is smooth and a dream it is meant to be an uphill battle, like the Himalayan mountains, always growing higher to heavens with higher heights to climb. If you choose to climb the mountains that are your dreams, There is always going to be turns in the road and boulders to move. If you stand strong in knowing your purpose and move in the direction of your dreams when you realize those talents are given to you for a reason only then can you wield wool into gold and reach the top of the mountain. You have to believe in yourself even if no one else does, and if you don't apply action, you will never succeed.
Please tell us about SharmanART.
My company is called "ShArmAnART" and I specialize in the performing Arts be it Music, film, songwriting, creative Direction, Artist Development, Performance Art, Healing through the Arts and yogic sciences, Dance Teaching, life coaching and Shamanic Healings.
As a company, I am focused on helping artists find their true voice and path wherever they fit in the performance spectrum. Healing through Art is the main objective.
Is there a characteristic or quality that you feel is essential to success?
Never never never never give up, in Fiji there is a famous warrior chant "Tabu Soro" which means never give up and never surrender. I could have given up many times with all the injuries, all the closed doors, all the losses, yet It all led me to the realization that everything happens for a reason, and as long as you stay diligent and focused on your craft, you will succeed perhaps not in the way that you thought, but in the way for your Highest Potential.
I always think of how my father went through World War 2 and survived 71 operations, countless near-death experiences, being shot out of the sky by German Soldiers and landing in burning planes. He always said to me, If you want something done, do it yourself, don't rely on anyone else and don't wait. His R.A.F Corp's motto was "Per Ardua Aud Astra" which translated means "from struggle to the stars" He lived his life according to this motto, and now, so do I.
Contact Info:
Email: rtanumimusic@gmail.com
Instagram: @Sharmanart
Facebook: Richard Tanumi
Suggest a story: VoyageLA is built on recommendations from the community; it's how we uncover hidden gems, so if you or someone you know deserves recognition please let us know here.