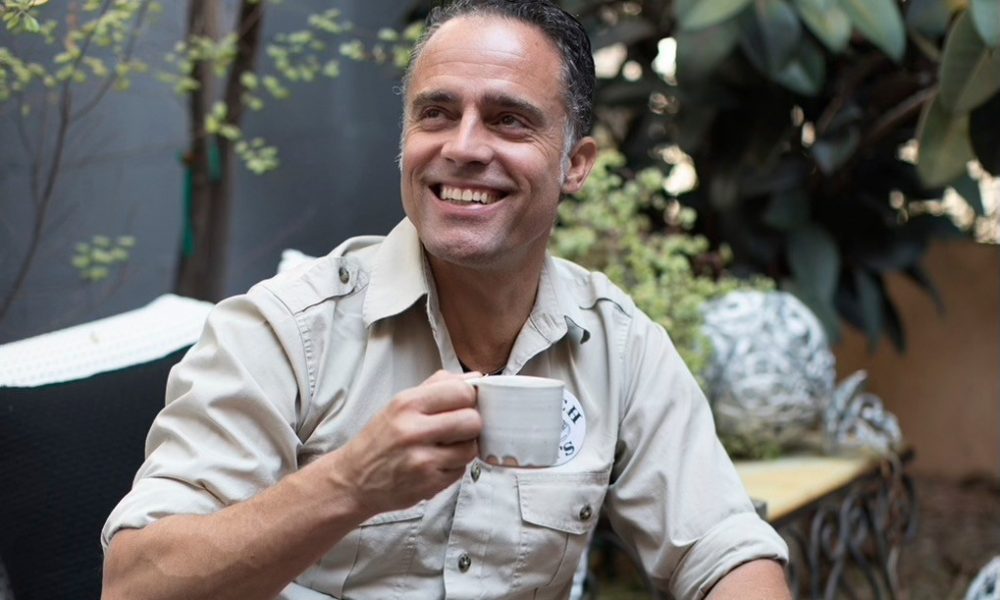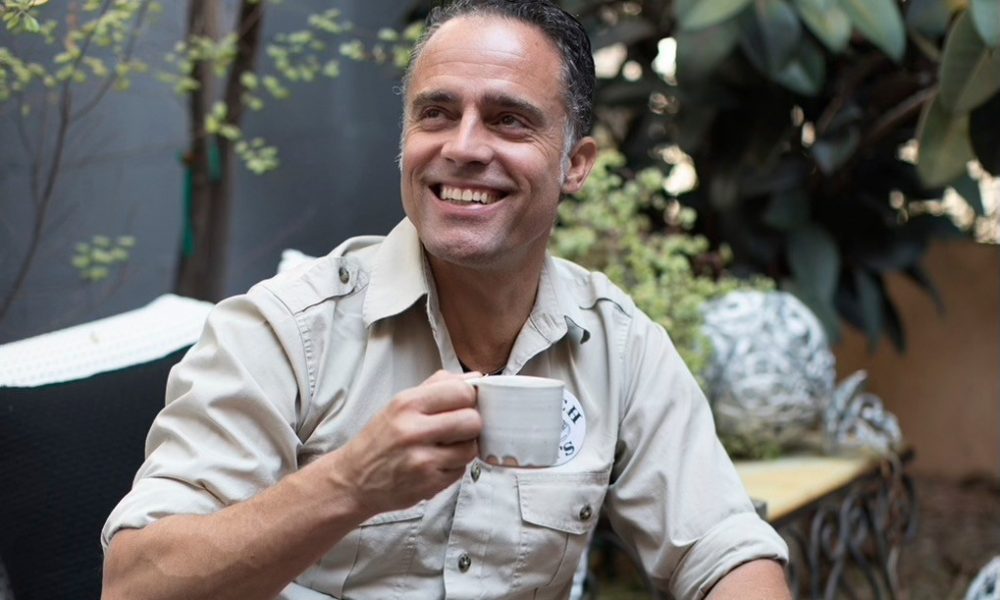 Today we'd like to introduce you to Richard Pauwels.
Hi Richard, we're thrilled to have a chance to learn your story today. So, before we get into specifics, maybe you can briefly walk us through how you got to where you are today?
I was stationed in Malibu for the last 12 years of my 20-year career with LA County, FD. As you can imagine, I worked on a lot of brush fires. The thing is, there is not much food on brush fires, so you may spend 6-10 hours or more on the fire with little food. Oftentimes, the only "food" available was MREs, Prison Sack lunches, or fast food, none of those things really worked for me.
What I would do was bring about a pound of raw organic cashews, which I would nibble on in hand fulls throughout the shift. Instead of getting the energy I wanted, I would get digestive issues (gas, bloating, and brain fog). I did a bunch of research and found out that eating raw nuts could cause all of the symptoms I was experiencing.
Through my research, I found that sprouting nuts prior to eating them could help eliminate the "anti-nutrients" found in raw nuts, seeds, and grains. I had my first "a-ha" moment when I tried soaking them in water overnight. This simple step eliminated my digestive issues. My second "a-ha" moment was when I started to dehydrate them to bring back the crunch, and preserve them naturally.
Finally, I added some sage and rosemary from the garden and I had a huge hit on my hands.
I would carry a mason jar with these sprouted nuts with me everywhere I went, sharing them with friends, family, and fellow firefighters. Within 6 months, every time I walked into a room, everyone I knew would stick out their hands and ask if I had any more of those delicious nuts. Finally, I did an audit on my finances and I found that I was spending around $700 a month on organic cashews and giving them away.
At this point, I told everyone that this was unsustainable for me and they would have to start paying me. The overwhelming response was, "OK, how much do you want?" That's how Rich Nuts started.
Eventually, I created several more flavors through years of experimentation and market research at farmers' markets. I would take super detailed notes about my process, ingredients, and ratios, changing one variable at a time and then taste-testing the results. This painstaking process of iteration is what led me to these delicious gourmet flavors.
I still have my "secret recipe" book today, covered in spices and sauces. This is my magic: Trial and error, fail forward, learn, repeat, Iterate, iterate, iterate. Simple, but not easy.
I'm sure you wouldn't say it's been obstacle-free, but so far would you say the journey has been a fairly smooth road?
That's a funny question. Smooth road, no, it's been the most challenging road in my entire life. Luckily, I learned a lot about grit throughout my lifetime and I already had the mindset that every "failure" was an opportunity to learn. This growth mindset is what I call failing forward.
People think that it's funny that starting my own brand from scratch is the most difficult thing that I've done especially since I was a firefighter & paramedic for 20 years. It's not that firefighting was easy, it's that I had copious amounts of thorough training, great crews, and excellent equipment.
With Rich nuts, I had to figure it out on my own. Now, I finally have a team that is helping with all the aspects of building the brand. Teamwork is the key to success and I'm finding more time to operate in my zone of genius. The key to building a team is finding people that have complementary skill sets and treating them well.
Can you tell our readers more about what you do and what you think sets you apart from others?
I think the thing that really set's me apart is my mindset. I have a never give up mindset, some people call this tenacity, and some call it grit. Whatever you want to call it, I usually solve challenges with creative out-of-the-box thinking.
If I fail 1,000 times, that put me closer to my goal and it could be the 1,001st try where I figure it out. Instead of giving up, I keep trying, but not in the same way. I try different approaches, I look at the issue from a different perspective eventually you find the right key, and your hard work is rewarded.
I think this all comes from my childhood and upbringing. I was born in jail and nothing was ever handed to me. I worked hard for everything and my dad never let me take the easy way out. He was always like get up, keep going, what are you gonna do now? It created a lot of confidence and independence that has served me well.
Here's an example: Early on, we used liquid aminos to add a tacky salty flavor to our product. It worked well and tasted amazing, but it was always in the back of my mind that I wanted to get the soy out. I tried and tried and tried, but I couldn't find anything that gave me the same flavor, I tried brewer yeast, salt, vegetable broth, along with many other things.
Eventually, I figured it out by using coconut aminos and combined with other proprietary spices to recreate the taste, flavor, and consistency that I had with the soy-based products. I think it took me 6 months and around 100 experiments.
Yeah, I wanted to give up, but I didn't and eventually, I found the key and the lock sprung open. Now, we are a soy-free product.
What matters most to you?
What matters most to me is my mission. I'm on the planet to help humanity reconnect to nature. Most of us live in a box and we move around by machine, we think food comes from the store. We somehow believe this false narrative that we are not part of nature.
That we have dominion over nature, that we are superior or know better somehow. To me this type of thinking leads to where we are now, teetering on the brink of climate disaster. For hundreds of years, we built businesses that were extractive. We piled up a huge debt sheet of "externalities" that we never thought would come due. Newsflash, they are coming due now and that's why we are headed headlong into environmental collapse.
If we can know in a very deep and profound way that we are as much a part of the phenomena known as nature as it is a part of us, then we will start finding ways to work in harmony with nature. One of the first ways we can do this is to contemplate where our food comes from.
I'll give you a hint, it's not the store. Then we can contemplate the massive and environmentally destructive factory farming system that we have in place. It's based on fossil fuels and chemicals and it is the most powerful driver of environmental destruction on the planet.
It's not all doom and gloom, I read a white paper published by NOFAM in 2015. In that paper, they explained that if the entire food switched to a Regenerative Agriculture food system, we could avert the climate crisis within 5 years. YES, you read that correctly. This is without any cuts to CO2 production which we have not been able to achieve.
In addition to this wonderful carbon-capturing feature of Regenerative Ag (3 to 7 times more carbon captured per square acre when compared to conventional), There is also a functional benefit: Food produced in a regenerative way is up to 30% more nutritious. This was a life-changing moment for me, as I was very despondent about our chances of survival.
That's when the vision came together for me: By becoming the world's first completely regenerative sourced nut company, we could achieve carbon neutrality and eventually become a carbon sink. We are not there yet, but this is our North Star. Did it lead me to our WHY?
We believe that the children of this generation and future generations deserve greener earth, cleaner earth, a more JUST earth. That's WHY Rich Nuts exists. Otherwise, I'd be in a hut somewhere on a beach meditating & surfing.
Pricing:
Cinnamon Walnut Crunch (walnuts) $9,99
Maple Pecan (pecans) $11.99
Savory Sage (cashews) $11.99
Crunchy Curry (cashews) $11.99
Go Nuts and Berries (Trail Mix) $11.99
Contact Info: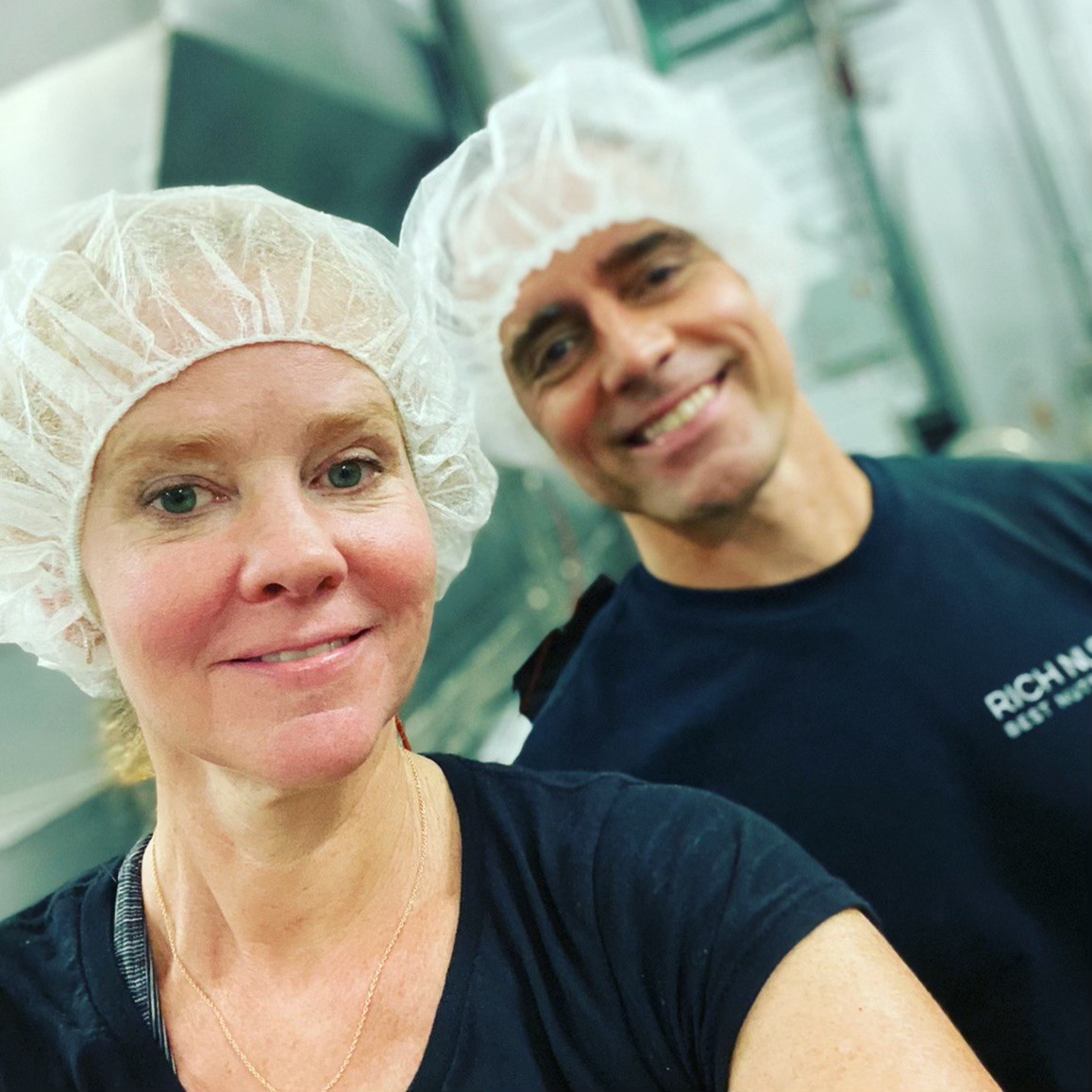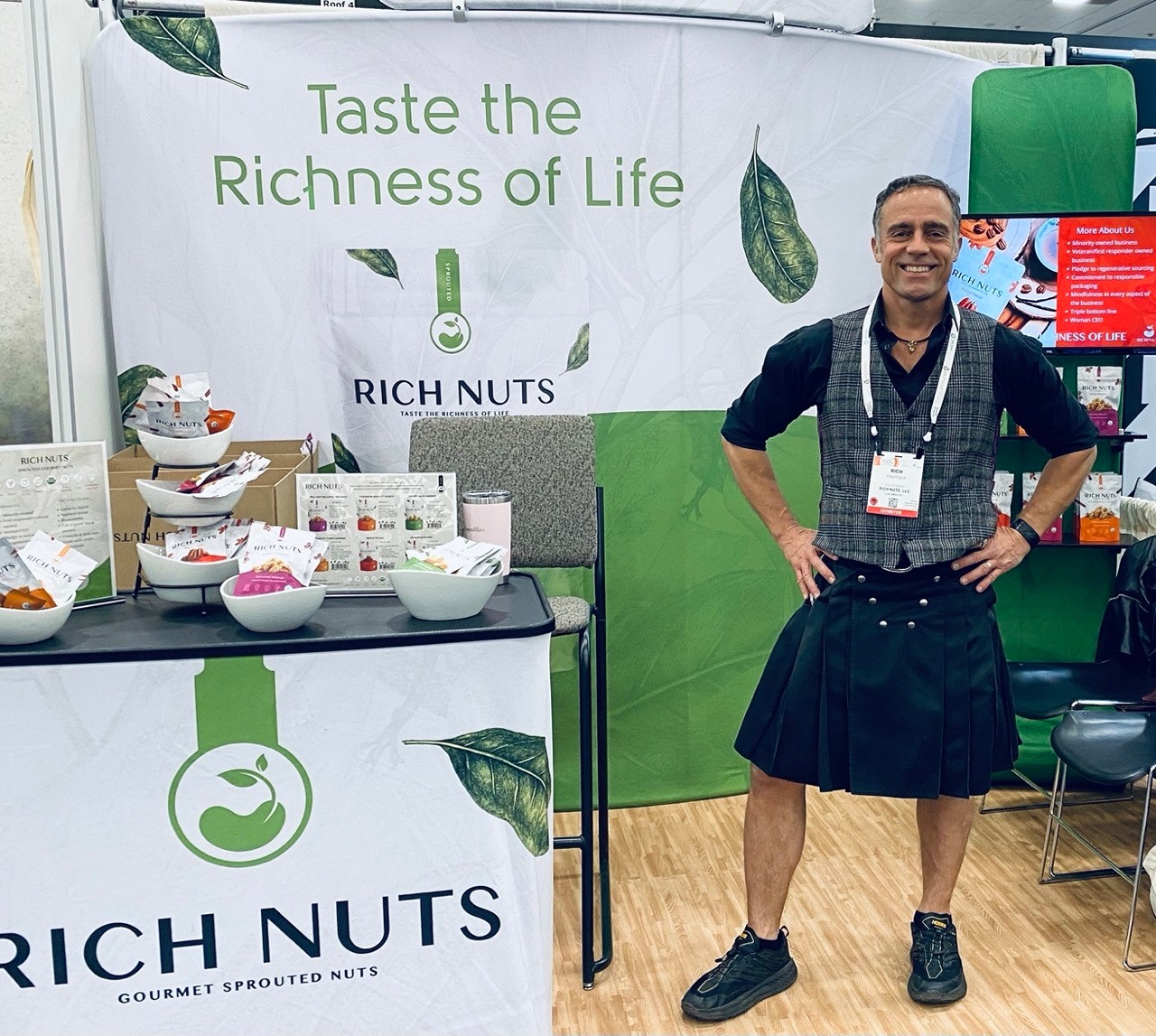 Image Credits
Laurent Levy
Suggest a Story:
 VoyageLA is built on recommendations from the community; it's how we uncover hidden gems, so if you or someone you know deserves recognition please let us know 
here.