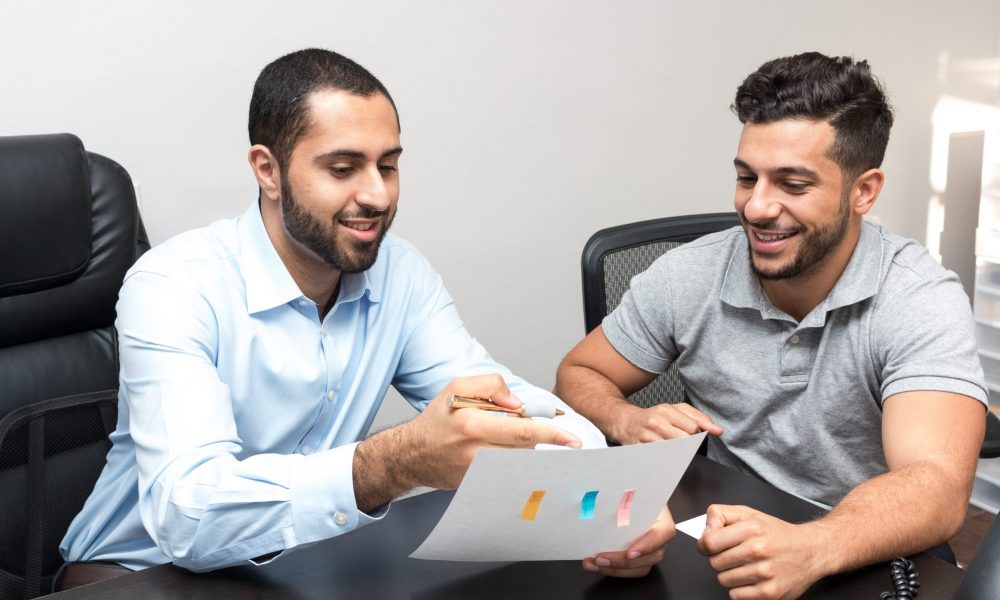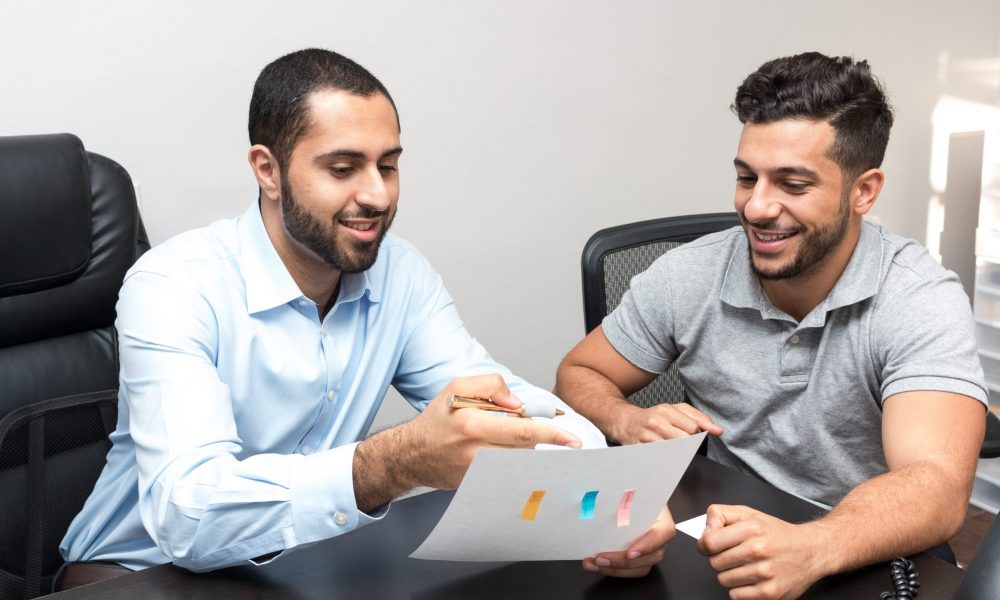 Today we'd like to introduce you to Jonathan.
Jonathan, can you briefly walk us through your story – how you started and how you got to where you are today.
I was born in the city of Great Neck, New York, where I grew up until I was 6 years old. My parents decided it was time to make a change, so we packed our bags and headed to Los Angeles, and settled in Tarzana. We moved 3 times throughout the valley within our first year before finding a stable living situation.
I attended public school and after my high school graduation, I had taken some college courses and decided I would apply to university. I was joking around with a friend when sending my application to UC Berkeley. I never imagined applying to such a prestigious school, let alone hearing the news 4 months later that I had been accepted.
Despite my shocking admission, I was not ready to make such a change that would affect the next 3 years of my life. I was used to living among my friends and family, and the pressures of being an only child only reinforced the fear of leaving my family behind. But it was my one friend, Joshua Parzivand who simply said to me, "You have to go." And that was it.
Throughout my time in Berkeley, I was hit with a huge wave of surprises. A new setting, different culture, and high expectations, to say the least. But it didn't end there.
Academics were only half of it. My whole life, I wasn't sure what it was I'd do professionally, but that was because I wasn't aware of what existed. For the first time, I was exposed to the job market and career opportunities within the business world, in an insanely competitive college town sandwiched between the world-class city of San Francisco and just north of Silicon Valley. I felt like a child who walked into Toys R Us for the first time. The problem was, those toys felt unattainable, while everyone around me was already playing with them. It was overwhelming, but at the same time, I felt a new spark of motivation.
I came into Berkeley as a junior transfer, with hardly any job experience. On the flip side, those competing with me had racked their resumes with professional experience, flirting with recruiters as if top companies were fighting for them. I was on the sidelines trying to get playing time. I felt so behind in the race, yet so determined to make it, that I made it my top priority to land a solid internship… it took precedence over my academics. I attended numerous career fairs, networking events, appointments with my career advisors, until I finally pieced together the techniques of crafting a top tier resume.
With much practice, lost hours of sleep, and the help of my college roommate, David Saghian, I secured a summer internship as a logistics manager at Target. The experience gave me a wakeup call—literally—as I was assigned to show up at the store at 4:00 AM every day. I developed leadership skills and learned the ins and outs of retail, but I wanted a profession with a steeper learning curve. I leveraged the opportunity the following summer to intern at a "big 4" accounting firm, Ernst & Young. This was my first exposure to a professional work environment, and I felt that all the hard work I put in had truly paid off. When I returned to school for a final semester, I was honored to receive an offer from one of the world's top 5 consulting firms.
Throughout my time in college, and afterwards, my network of friends and colleagues frequently reached out to me for advice on career growth. Primarily, I helped them create attractive resumes and cover letters, and walked them through the interview process. Often times they would inform me that they ended up seizing the opportunity and obtaining the job, and crediting me for their victory. I realized then that my skill in career advising could be tested in the market, and with a few marketing campaigns and test runs, it took off greater than I'd ever expect.
The greatest part, however, has been the relationships I have built with my clients. Nothing feels greater than my clients reporting back to me that, because of my help, they secured a job that provides their livelihood. I have had the honor of clients telling me that they saw spikes of $20,000 in their salaries after utilizing my services. The irony is that, years ago, I was the one getting rejected left and right due to lack of a quality resume and cover letter, and now I am providing those same tools to job seekers in the same position I was in.
My goal is to expand Resume Advisor and build a larger team so that we can service a higher volume of clients, especially college students. My vision is that those seeking jobs in the difficult market we're facing, can at the very least convey their skills, experience, and aspirations to potential employers and earn an interview.
It seems simple, but applying for jobs really is an art form.
Overall, has it been relatively smooth? If not, what were some of the struggles along the way?
The main challenges our business has faced are gaining exposure and recognition. When somebody begins fielding the market for resume writing services, they often make a search on Google. From that point on, it's just a matter of who makes the most visually compelling case. Of course, reviews and social media are a given core of this equation, but without contacting us directly, it is difficult to find out what makes us unique. Most companies out there offer the same services, at their own quotes, respectfully.
The issue with this industry is that it's not like you are buying a car. What I mean is, say you want to buy a brand new 2018 Toyota Camry. It makes no difference where you buy it; the price should be the same, and the features are identical.
However, with career advising services, the part that separates you from the pack is your quality of service. All agencies have different formats and styles that they stand behind, so the final product is really a surprise every time. Therefore, our main challenge is not being able to provide samples of our work to potential clients, because it would essentially be giving our work away for free.
Please tell us about Resume Advisor.
Times have changed. In today's evolving job market, career growth is challenging – and that's why we are here.
Our services provide the insights on integral factors that are often overlooked by applicants. Regardless of your experience, we serve professionals from various levels & diverse backgrounds. Whether you are a student, an executive, or somewhere in between, our services are guaranteed to equip you with the tools necessary to achieve your future career goals.
I have helped over 500 clients within my first year and a half. We have serviced individuals from nearly all types of industries and career levels. Our company currently has over 50 five star Yelp reviews and counting, and a growing social media platform. We create Resumes, CVs, Cover Letter Templates, provide LinkedIn design, Interview Coaching, and Editorial Services. Our turnaround time is within a week, and a rush service is offered as well.
We provide professional resume writing for people from all backgrounds, and offer extremely competitive pricing so that all clients can receive the service they deserve. We proudly service the entire Los Angeles County, and beyond. If you are seeking professional resume writer, we are here to help.
We specialize in building professional ATS resumes, writing elite cover letters, optimizing LinkedIn profiles, and providing interview coaching for people with various levels of experience and diverse background, including college resumes, entry level, mid level, senior, and executives.
Our resume service provides college students and tenured professionals the best tools to convey their experience. We have built resumes for clients within business, sales, marketing, consulting, finance, banking, computer science, engineering, medical, academia, education, sports, litigation, administration, management, operations, data, analytics, real estate, media, entertainment, design, and many more that are continuously adding to our portfolio.
If you had to go back in time and start over, would you have done anything differently?
I have learned many things along the ride, but each theme is centralized around the client and their experience. Everybody is different. Different education, different goal, different industry, and of course, different personalities. In order to be successful, you must relate to the client and make them feel you are an ally to their progression, not a salesman trying to make a quick buck. Luckily, I have enjoyed meeting clients and building long term relationships, to the point that they'll email or call me months later to follow up about a progressing event or technical question regarding a point in their career. Some like you to tell them what to do, while others try to be in control of each piece of the puzzle. The key is catering to your crowd.
We hope to learn more by the day.
Pricing:
Resume – $149
Cover Letter – $49
LinkedIn Design – $49
CV – $199
Contact Info:
Getting in touch: VoyageLA is built on recommendations from the community; it's how we uncover hidden gems, so if you know someone who deserves recognition please let us know here.