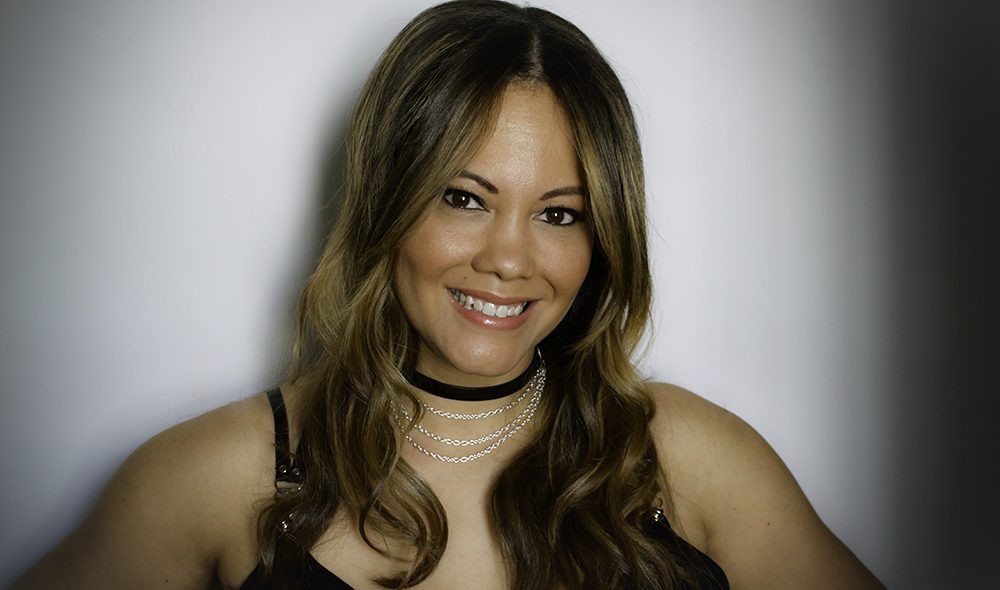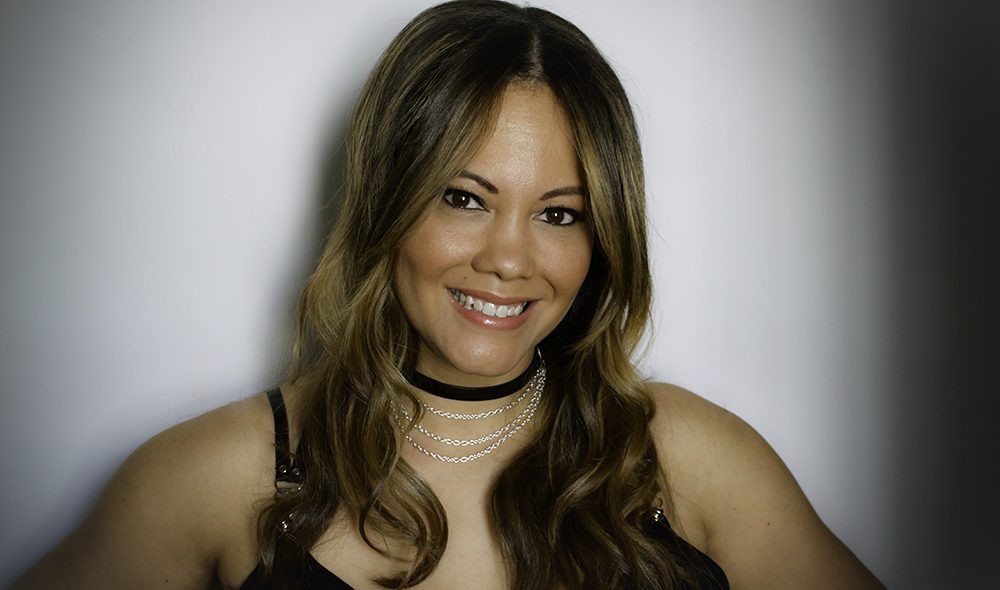 Today we'd like to introduce you to Rena Andrews.
Rena, please share your story with us. How did you get to where you are today?
After 13 years, I definitely consider LA my home, but I am a proud native New Yorker. I graduated from Brown University, where I was part of their prestigious Program in Liberal Medical Education and at that time had every intention to continue onto Med School with a focus on women's health. During my time at Brown, I took full advantage of their open curriculum and participated in exchange programs; I was a student teacher in a New York City inner-city school while studying at Bank Street College of Education. I spent the following semester in Paris studying Photography as well as French Literature at the Sorbonne. I was active in numerous leadership roles from Peer Counselor to local court advocate for domestic violence. Being able to inspire and work with others has always been at the core of all I've wanted to do.
Due to a car accident, I was forced to take a semester off which meant I was to graduate mid-year with 8 months before starting med-school, or so I thought . . . I decided to return to New York to more seriously pursue modeling because I definitely felt the pressure of now or never. Modeling led me into acting, which I'd always wanted to serious study, and after a prominent actor recommended his first teacher, Richard Pinter at the Neighborhood Playhouse, I ended up deferring med school and studying with him for two years. In order to pay the bills, I was substitute teaching at one of the most prestigious all girl's schools by day and bartending at some of the most famous bars and clubs in New York by night. In 2005, I decided not to return to med school and took the plunge and moved to Los Angeles to pursue acting full time.
In order to make a living, I started tutoring, which eventually grew into a boutique tutoring company, The Andrews Advantage, where I hired outside tutors to assist with the demand. At that time I worked with students from some of the top schools in Los Angeles and spent my time teaching everyone from tv and movie stars to Olympic gold medalists. Throughout this, I'd always considered myself a creative who happened to be really good at math. I've never believed you have to choose one or the other. For most of my life, my hobbies have included photography, graphic design, dance, and acting – but they did not all converge until I began working on Lalita. When my father died in 2012, I realized it was time to really pursue my own dreams and put my own needs first.
If I wasn't doing so, how could I tell my students to do the same? I knew that I wanted to continue to find a way to inspire people, but on a larger scale and through integrating my strengths as a creative. I feel like if I could find a way to make all these girls love math over the years who swore they hated it, why not take on the challenge of inspiring women to love their bodies and everything that makes them beautiful and unique! I was raised as the granddaughter of legendary bandleader Cab Calloway, and although we are not blood, I was always treated as a family–which made this Billboard cover of Janet Jackson in a Lalita tank top even more personal. She had no idea I grew up staring at a huge photo of him and her that he had over his office desk after they bonded from shooting her video for "Alright" together.
Through years of being an entrepreneur, I had to keep honing my skills as an editor, graphic designer, writer, and creative, and most importantly. problem-solving. In the launching of Lalita, I have had the fortune of playing all the roles. You name it – I've done it because someone's gotta do it and most of it I've learned and fumbled and adjusted along the way! Lalita brings together all of my experiences as an entrepreneur and teacher while incorporating them with my creative pursuits and hobbies. I feel like the fact I am self-taught in design and jewelry making allows me the freedom to design, combine, and innovate without any rules. Lalita is both everything I have done and nothing I have ever done before.
I was a 2016 Winner of WeWork Mission Possible LA for Entrepreneurs where I received support and office space courtesy of WeWork. In 2017 I was one of 200 designers accepted worldwide in the Mastered: Accessories program based in London and was selected as the featured case study for the program due to all of the traction that came out of the program.
Overall, has it been relatively smooth? If not, what were some of the struggles along the way?
It's interesting because when something is right, it happens so easily, seemingly without effort, and if you're not paying attention you can miss all the hard work that went into getting to that place. When I first got Lalita into the SLS Hotel, I had people ask me – How did you do that? I told them I walked in and spoke to someone; it was literally that easy, but if not for all the back end of seemingly unrelated work, I don't think it would have been. I have so many stories of that along the way – where I was trying so hard for something to happen and then suddenly the connection I needed would almost magically appear in front of me.
It's those in between phases though that are really tough, they are the spaces where you work blindly – not knowing how you will find the resources – be it time, money, manpower, or all of the above – but yet you know you must push on. What I've come to realize is that although there is a tremendous amount of work, perseverance, and faith (or rather Knowing) required in being an entrepreneur – I've found there is a difference between working hard and pushing in the wrong direction at the wrong time; I can't give the formula to know when is when but I feel the difference.
Sometimes things didn't work no matter how hard I tried and I later find out that it really wasn't for my highest good at the time. And when the time is right – things align – no more square peg round hole. I've come to realize now that if I keep working hard and if I still feel there too many roadblocks, maybe its time to sit back and trust that it's just not the right time and only because I've already done the work when the time is right it will seem seamless.
I created a brand with no previous experience in fashion, lingerie, or retail – essentially nothing in this industry yet in four years I went from concept to production to acclaim by following my heart, working my ass off, continuing to learn, and staying flexible and I'll tell you I've learned more when the road has been rough than smooth because that's when I've been pushed to be better. While my eye has always been on moving forward I have learned to realize that you should always stay open to adjustments along the way, maybe your idea is even greater than you realize at the time, but you'll only realize that with an open mind, perseverance, and willingness to constantly course correct.
I think the biggest struggle is pushing forward quite often with little more than faith and the willingness to sacrifice – be it money or time – our most precious commodity. It's also funny now because I can look back and say that all the struggles I've had have all led to a better outcome than I imagined from what I originally intended. So much creative energy can come from the struggle and need to figure things out – be in more creative packaging, or products, or way of doing business. You are forced to be resourceful to succeed unless you choose to succumb to the struggle. I always ask myself what story do I want to tell – the one about all the things that prevented me from succeeding or the winning one where I got here despite these same struggles that made me fight even harder, think out of the box, and become the better version of myself?
Please tell us about Lalita.
Lalita, Inc. was officially incorporated in Los Angeles, California on February 14, 2014.
While unintentional, the date reflected Lalita's intention of making seductively elegant pieces that could be worn throughout daily life. In the past year we've had celebrities and magazine covers featuring our cuffs, garter tank tops made from lusciously soft bamboo, a strappy bralette, and a leather corset belt – so we've had quite a range of products garner publicity.
I consider our official launch to be with a successful celebrity-supported Kickstarter campaign in 2015 after which we into production on the first collection. With the exception of the Martini Picks, all our products are made in Los Angeles.
Our first editorials were published in Arsenic Magazine, worn by model/actress Kate Upton in William H. Macy's feature film The Layover, and featured in the exclusive Los Angeles showroom, The Residency, on the personal invitation of B. Akerlund, world-renowned stylist to superstars such as Beyonce, Brittney Spears, and Nicki Minaj. Lalita's signature garter closure packaging featured on the Silver and 18k Gold-plated Martini Picks and personalized jewelry boxes, was granted a design patent in 2016.
In 2017 we accessorized a few runway shows during NY Fashion week and were then selected for a London Fashion Week Press event which we also attended. In October we wrapped up Fashion Weeks in Los Angeles. From our work with the Los Angeles Showroom, The Residency, and London Showroom, Felicities, we began receiving a lot of press beginning in fall of last year. We had a shoot with Tyra Banks for Paper Magazine in our bespoke leather cuffs, 55 Pages in the UK, Ashley Everett (Beyonce's Dance Captain) for Elegant Magazine in a bespoke leather choker, and editorial spreads in Basic and C Magazine.
This March, after being gifted a bra from her cover shoot with La Septième Obsession, Sharon Stone wore our strappy bralette for a New York Times Shoot for her 60th birthday. That shot went viral and appeared in worldwide publications from Vogue Brazil to Daily Mail and Maxim. In May of this year, we had her cover come out on La Septième Obsession followed by Janet Jackson appearing on the cover of Billboard Magazine and the inside spread in 2 different Lalita Tank tops. At the end of May, Demi Lovato wore our corset belt in her "Fall in Line" music video with Christina Aguilera.
Our line is definitely distinctive and recognizable with many pieces having a garter clip closure. When Sharon Stone came out in the New York Times I had people contacting me asking if it was my bra because there was immediate brand recognition even without Lalita being credited. In terms of manufacturing, all our materials are curated to feel incredible against the skin and designed to make you feel and look your best. Many of the pieces are meant to be inspiration tokens to remind you to channel into your authentic self at any moment. When people touch our tank tops and bamboo line the first thing they almost always remark on is the heavyweight and soft texture. It is not your average tank!
Same goes for all our leather products, the Italian leather is buttery soft and really molds to your skin. Another part of the line I feel is fun to play with is our transformative nature. And actually speaking of play, Lalita is the Hindu Goddess of Bliss and her name means, "she who plays". Many of our pieces can transform from day to night – boardroom to bedroom so to speak – the straps on our tops are interchangeable, wrap bracelets can be rocked as chokers, and earrings have removable tassels. It's really fun to play around with the line and explore different looks for different occasions.
If you had to go back in time and start over, would you have done anything differently?
Build it and they will not come, not en masse, and most importantly not right away.
Everything takes more time than you imagine. Looking back, I would have waited on some of the inventory until I had distribution in place. I didn't realize how difficult it is to actually get into stores and build an online presence, especially without a large advertising budget – I know how ridiculously naive that sounds, but I learned all of this as I went along.
Unless you are incredibly lucky or have large amounts of capital behind you, it takes years to cultivate a brand and genuinely build followers and brand awareness. I would have held off on purchasing large quantities of packaging and inventory until I knew what my key products were going to be. Flip side of that (I always like to focus on positive outcomes) is that although our patented packaging was my largest outright expense, it has been one piece that has opened more doors than any others.
Our distinctive garter clip packaging has been such a conversation starter and what grabbed the attention of the stylist I work with, so it's hard to say if I shouldn't have done it – just maybe not so many at that time. . .
Contact Info:
Getting in touch: VoyageLA is built on recommendations from the community; it's how we uncover hidden gems, so if you know someone who deserves recognition please let us know here.