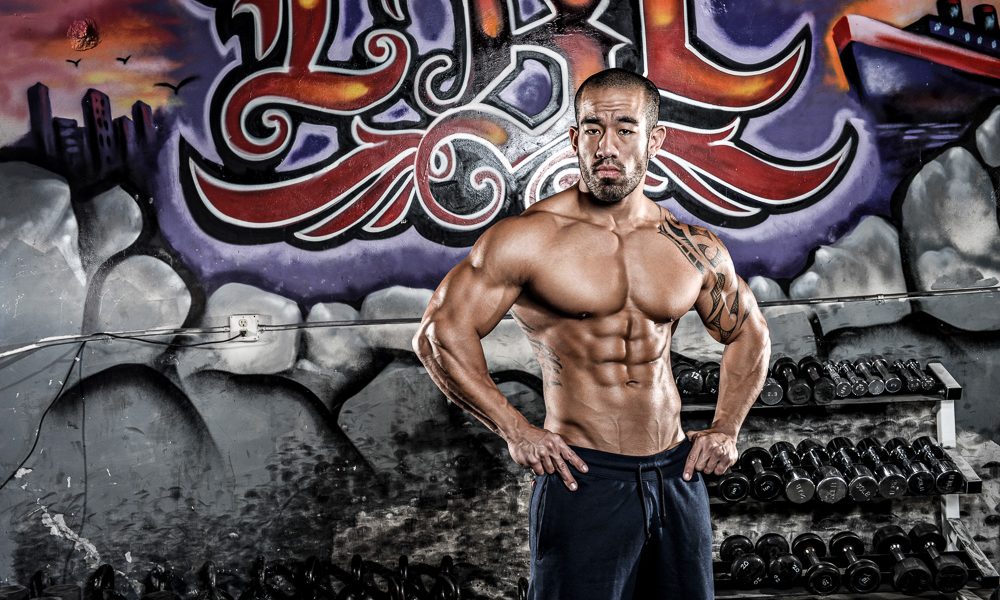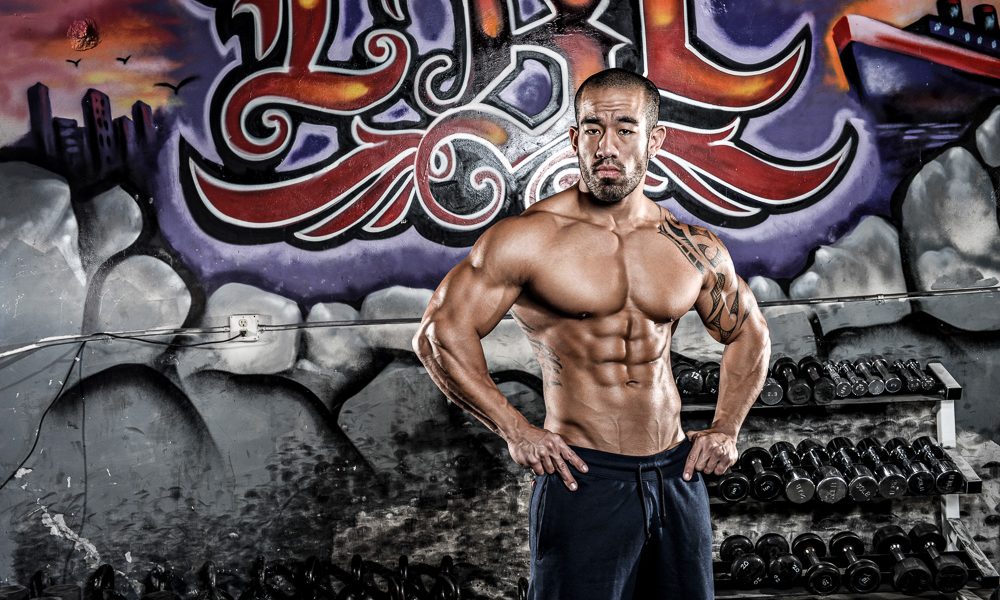 Today we'd like to introduce you to Reid Kawakami.
Thanks for sharing your story with us Reid. So, let's start at the beginning and we can move on from there.
I first started working out as a result of playing sports during my childhood. Once I got to the high school level I was extremely undersized and needed to gain weight/muscle. I played football, basketball, wrestling, and ran track. I was always a really skinny kid, and I got bullied a lot. I was pretty social, but extremely insecure. As a result, bodybuilding just made sense to put on size and strength. I got my first gym membership when I was 13. Back then there was no YouTube, no iPhone, social media, and the internet was still a fairly new thing, so I researched how to lift weights by reading magazines, and books from the library. I would watch other older guys in the gym and try to mimic what they did. Most of what I learned was from a process of experimentation and failures. By the time I was a senior in HS I had completely changed my physique, and my confidence. Going into college I was already knowledgeable beyond my years. I got my first personal trainer certification when I was 18, and began working part time as a PT during college while I went to school. After I graduated from college, I worked for a couple corporate gyms as a manager, and trainer. I worked part time in a physical therapy clinic as an aid for 2 years. I jumped around as an EMT, and took a few other jobs in between. I decided that I wanted to start my own private personal training business in 2009, and Season Ready Fitness was born. Since then, I have been successfully helping clients change their lives. Physically, mentally, and spiritually.
Has it been a smooth road?
Any independent or small business owner knows the pros and cons of being your own boss. The hardest part about having an entrepreneurial career is sacrificing a guaranteed salary. Being a personal trainer is definitely a passion motivated job. You don't do it for money, you do it for the love of fitness, and to help others. When I first quit my corporate job to start my own business, I had months where I could barely make my rent. In fact, I was actually homeless for a couple months sleeping in my car, showering at my gym, and using a storage unit as my closet. It was rough. I took a few odd jobs bartending, and serving to make ends meet while I continued to build my business. Keep in mind I had a degree, and could've gotten a 9-5 at any moment but I decided that working toward a dream was more important than paying bills, and being comfortable. I hustled through and eventually started to build my clientele.
So let's switch gears a bit and go into the Season Ready Fitness story. Tell us more about the business.
Season Ready Fitness is an elite, private personal training company founded by myself. I specialize in weight loss, sports performance, and bodybuilding/building and toning muscle. I pride myself on being well rounded as a trainer, and individual. When I help clients, I transform them not only physically, but I put emphasis on making real lifestyle changes; with their diet, their confidence, motivation, and pursuit for better. Unlike other trainers, (especially at corporate chain gyms) I have certifications beyond what is legally required. I also have a bachelor's degree in addition to being a certified EMT. I pull my knowledge from experiences in every job I've ever had; working as an EMT, a physical therapist aid, a strength and conditioning coach, and other jobs like retail services, and hospitality services. What makes a trainer really great is a combination of education, personal experience, and a wide variety of past clientele. My success has been built on making personal connections, and trying to develop my clients beyond giving them a workout(s).
How do you think the industry will change over the next decade?
Fitness has exploded in the last few years. As a result, my business has grown tremendously. Especially in LA, with such a health conscience culture, the exposure of eating healthier, working out, fitness clothing sales, and health trends continue to grow. Social media has dramatically impacted the industry for good and bad. There are always new fitness trends, and terrible myths/advice floating around. The key to getting through an ever changing industry like this is keeping up with the most educated knowledge, and being aware of what is BS and what is going to last. There will always be new "get fit quick" gimmicks that surface, but never last. I've never gotten attached to a trendy fitness scheme because they will only last a year or two before they are forgotten. I think overall, fitness has become more mainstream and it will continue to reach a general public, and not just a niche crowd. I would say it's safe to make the assumption that a majority of people agree that they 'need' to workout more, or eat better, or be healthier regardless of whether they take action on it. I read a recent study that said 36% of Americans have or had a gym membership at one point in time. Which is a very low percentage, and makes you think about the room for growth in that figure. Getting into shape or being fit, is really the only thing that money or technology cannot solve. It requires hard work, and physical effort. Having a personal trainer, or FitBit, or an app will aid you, but at the end of the day it will not do the work for you. You'll see other industries become outdated by technological advances, but the fitness industry won't really be affected in a negative way.
Pricing:
1 hour one-on-one personal training- $65
Group training- (up to 3) $40 per person
Contact Info:
Address: 1611 w Verdugo Ave
Burbank, CA 91506
Website: www.seasonreadyfitness.com
Phone: 808-222-9597
Email: seasonreadyfitness@yahoo.com
Instagram: reid_the_real
Yelp: Season Ready Fitness

Image Credit:
Natalie Minh