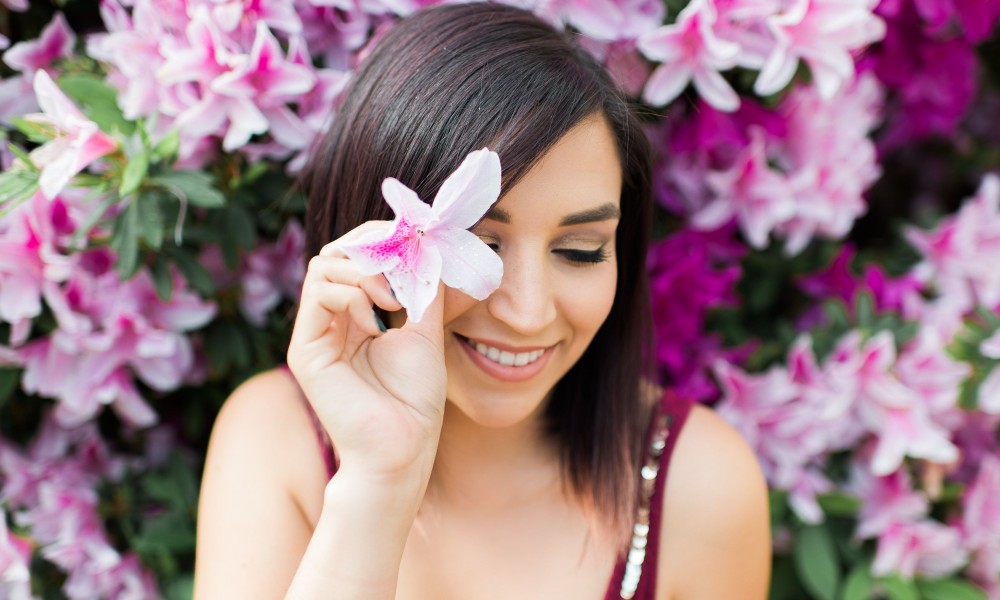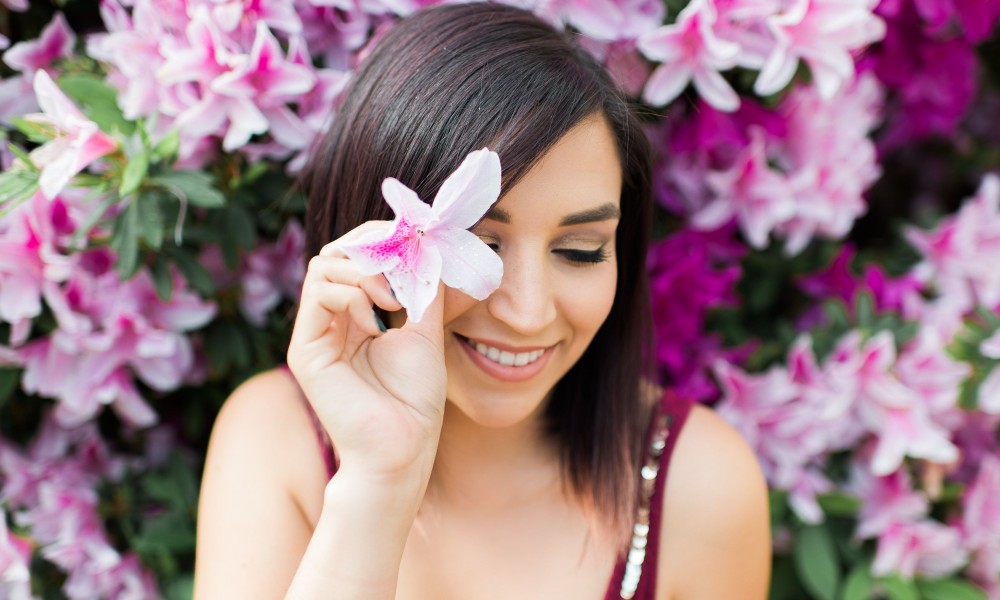 Today we'd like to introduce you to the lovely Lauren Williams.
Lauren, please share your story with us. How did you get to where you are today?
After never wearing or even being interested in wearing makeup through most of my pre-teen/teenage life, I began to take an interest in wearing makeup when I was about 17 years old. I always went to schools where uniforms were required and then I realized that makeup was an excellent way to stand out as an individual. It was also the only way that any color was allowed to be incorporated other than the required uniform colors of black, grey, and white.
Having always been interested in the arts like painting, music, etc. I started to realize makeup as an artistic medium rather than a simple beauty regimen. Wearing my very first purple and blue eyeshadow from MAC helped me express myself. Adding gems to my face and being as eccentric as I knew how to be helped me come out of my shell and be comfortable being different than others. I no longer wanted to conform and saw my uniqueness as one of my favorite qualities about myself.
I continuously learned more about makeup after graduating high school and through college. After a lot of questioning myself and my career path in college as everyone goes through, my mom one day suggested that I go to makeup school. She told me that I need to do something I love and something where other people recognize my talent. This came as a very big surprise to me, but after she said that and after consulting my friends and family, I realized they all saw and supported my potential in this field. So I went for it!
During the summer after junior year in college, I attended Cinema Makeup Schools beauty program. This opened my eyes so much and really allowed me to express myself even further in the makeup community. I have been practicing and developing my skill ever since!
I hope to one day go back to Cinema Makeup School and further my skills in and outside of beauty makeup.
Has it been a smooth road?
My biggest challenge so far has been the business element of being a makeup artist. It is sometimes difficult to put myself out there as a small business owner. Being a makeup artist is not always as glamorous as it can sound. I would love to just be this free-spirited artist who has no schedule or secondary job, but that is not the reality of the situation. At the end of the day, this is my business, this is my livelihood, and I need to make sure I keep my business intact.
When you look back, can you point to a period when you wanted to quit or a period that was really frustrating?
It can be very frustrating having a business depending entirely on your client wanting to look perfect. There have been many times I have considered doing other things with my career and I still consider it. I try to take things day by day and look at my business as a whole rather than one bad experience or day.
A lot of times I still make mistakes and realize I shouldn't have used that color, or I drifted too far away from what my client wanted. Then I look back and think, am I a bad makeup artist? I should have seen that, or I should have been a better listener, maybe I am not cut out for this. Then I realize, that learning from those mistakes and being more self-aware about them is how I can get better.
I don't think that considering other options for your career or thinking about quitting is necessarily a bad thing. I think it almost keeps me on my toes more. When I think about quitting, I think about the loss of this career and its potential and how sad I would be about it. It makes me think that even if I had 100 more bad days like this, there are still 265 other days in the year that can be so much more rewarding and great.
What would you tell someone who is just starting out?
My advice would be to get out there and find people just starting out in their fields like you are and work with them. Empower each other and push each other to be better. I would also say to not let people take advantage of you. Remember that at the end of the day, you are running a business. A lot of artists forget that which is a good thing when it comes to being creative, but at the end of the day, if you can't sustain your business, you also can't express your creativity with an empty kit.
What are you looking forward to?
I am excited to see where this career will take me. There are really so many options for makeup artists in this day and age. You can be a stay at home mom and be a beauty blogger, you can travel the world on tour with an artist, or anywhere in between that. I have absolutely no idea where I will end up with it or how it will fit my future lifestyle, but I am so excited to just expand my creativity, continue learning, and paint more faces!
Contact Info: