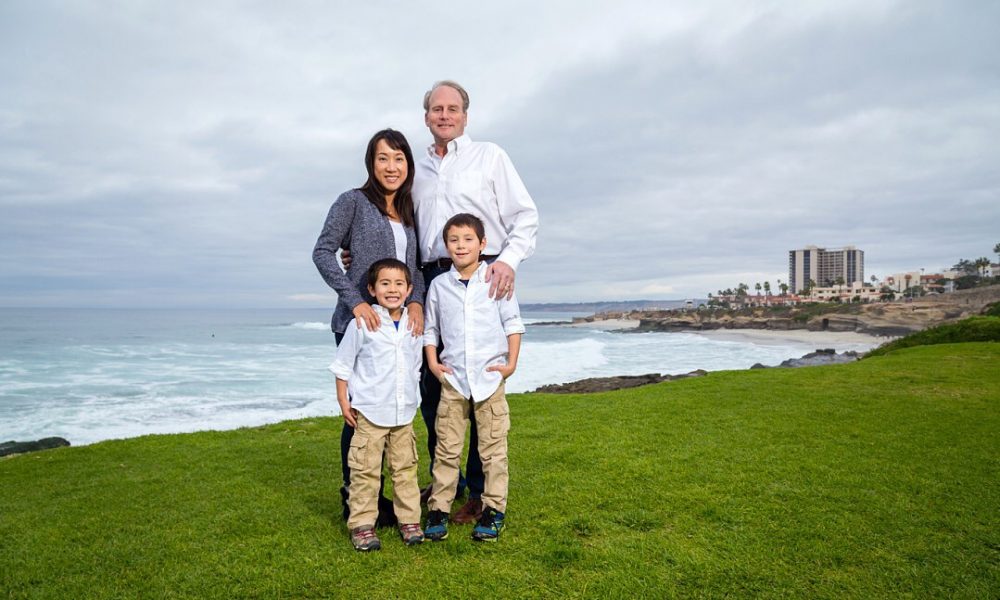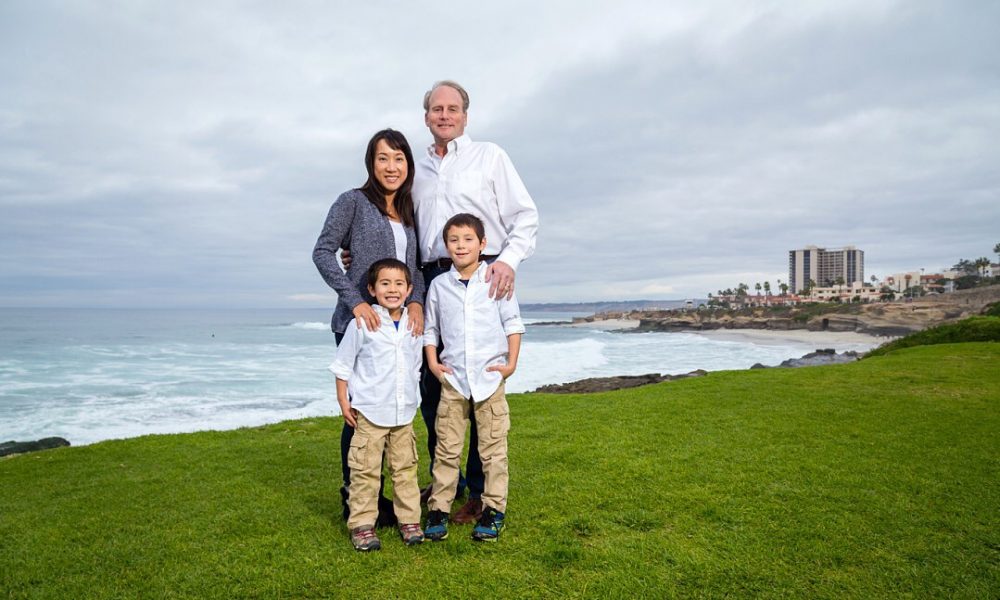 Today we'd like to introduce you to Rebecca and David Fritz.
After coming to the US from Hong Kong and becoming a first-time mom, Rebecca met another first time mom, Yuko who recently immigrated to the US from Japan, through a local mom's group. Rebecca loved Yuko's home baked goods and later learned that her dream was to have her own home baking business. Since then, Rebecca has met many more moms who love to bake and other moms looking for talented local bakers. It seemed there must be a better way to connect the two groups.
About that time, Rebecca came across an article explaining the recent Cottage Food Operator (CFO) law, and started thinking about how it could help her baking friends. But after looking into the details, it became clear that there were many complications and restrictions that needed to be addressed before the law would be of much use to local bakers. Foremost among these, is the limitation that home baked goods must be transferred directly from the baker to the buyer. This means no shipping, no third-party deliveries and face-to-face contact between buyer and seller.
At that time, David was helping a San Diego startup company similar to Uber and Lyft. This gave Rebecca the idea that the same location-based technology could be used by busy moms to find local home bakers. Lots of other positive things naturally fell out of this idea including freshness of food, more options for healthy and unique deserts, supporting local small businesses, etc. It was clear that a location-based online marketplace for locally baked goods was the right answer.
The biggest hurdle at that point was making the difficult decision to take the leap and really commit to making such a marketplace a reality. After all, companies like Etsy, AirBnB, etc., have large programming teams and it would take a huge effort to develop. They debated for weeks whether to take the leap. Then, on Mother's day of 2016 David surprised Rebecca by buying the CottageBaker.com domain name and Cottage Baker was born.
After a year of hard work and numerous tough decisions, they launched their marketplace at the 2017 LA Cookie Con and Sweets Show. The response at the show was overwhelmingly positive and they knew they were on the right track.
Overall, has it been relatively smooth? If not, what were some of the struggles along the way?
Our first challenge was to provide all the tools that a home baker needs to be successful and efficient while still being easy to use. Most of these tools simply did not exist and those that did exist were not appropriate for a marketplace. So, many things had to be discussed, designed, implemented and tested to meet bakers' needs in a marketplace setting.
Shifting mindsets from word-of-mouth to an open marketplace has been an ongoing challenge, regardless of the successes of those that came before us. This shift changes how people buy and how bakers sell. Buyers need to trust bakers they have not met and bakers need to be open to new ways of finding and servicing customers. One of the things we uniquely bring is a level of transparency that is needed by both buyers and sellers, even if they do not yet know it.
Another challenge has been learning how to best articulate the growing limitations of social media and how these changes are making it more difficult to rely on social media as a reliable source of customers. Instead, the success of marketplaces point to a more robust solution. This isn't immediately obvious, but we've learned that when asked: "So, what does Cottage Baker do?" we quickly respond, "We're like Etsy meets Yelp, but for local home bakers!" The most common response to this is; "Oh! What a great idea!"
Please tell us about Cottage Baker.
One way to view Cottage Baker is to imagine Etsy meets Yelp, but for local home bakers. The marketplace of Etsy and the local nature of Yelp form the cornerstone of our company.
What makes us different is our understanding of the nature of the baking business and the exclusive tools we provide to make them successful. We believe that buyers want to know they can trust the baker, exactly what they will be getting and exactly how much it will cost. We also believe that home bakers should sell on value, not price. This last point is particularly important since many home bakers burn out quickly and never reach their goals. This is something we work hard to relay to home bakers in Southern California. Their talent and creativity are unparalleled and that is their greatest selling proposition.
The technology we use in our marketplace is unique, very advanced and uses the latest techniques such as machine learning. This allows us to continually innovate and bring unique features to both buyers and sellers.
If you had to go back in time and start over, would you have done anything differently?
Initially the complexity of the problems we were solving resulted in messaging that was also very complex. We have since simplified our messaging to make it more consumable by both buyers and sellers.
Most of our early efforts were focused on making the shopping experience on our marketplace good for the buyer. We succeeded at that but as a result, using our advanced features was too difficult for most bakers. It took nearly a year to redesign our baker's dashboard and user interface to make them more intuitive and easier to use.
Contact Info:
Getting in touch: VoyageLA is built on recommendations from the community; it's how we uncover hidden gems, so if you know someone who deserves recognition please let us know here.