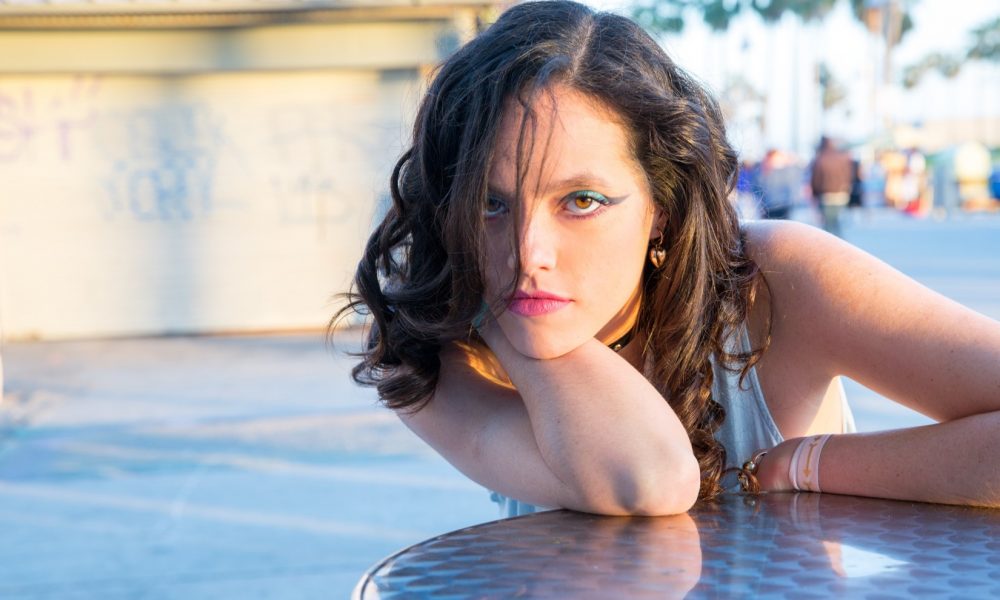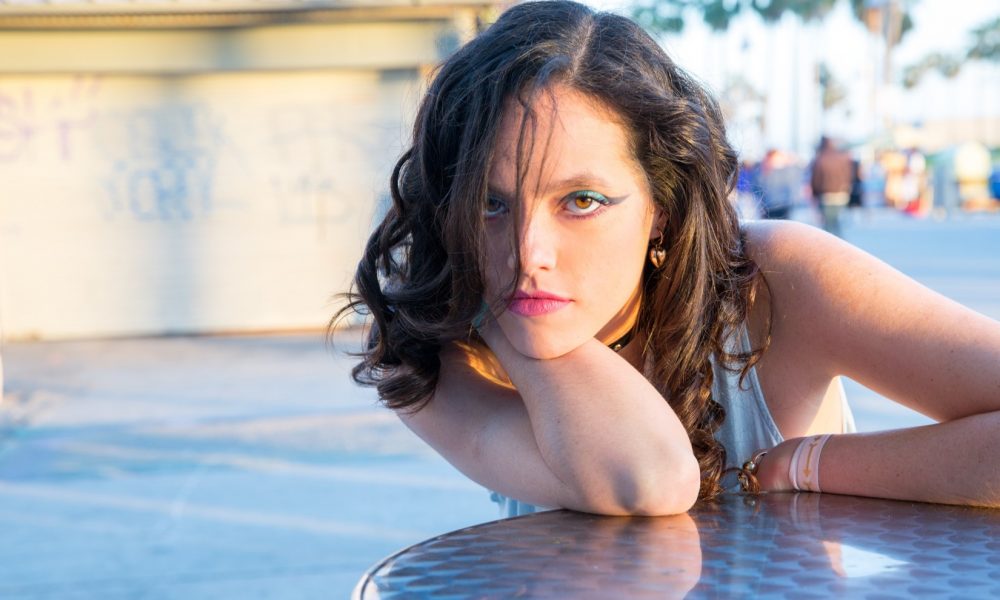 Today we'd like to introduce you to Rayssa Gomes.
Rayssa, can you briefly walk us through your story – how you started and how you got to where you are today. Has it been relatively smooth? If not, what were some of the struggles along the way?
I'd always wanted to be a singer but never actually thought I could. My family immigrated to Miami, FL from Sao Paulo, Brazil when I was five and it was inculcated into me that life in "Show Biz" was for those who could afford it – those whose parents could pay for voice lessons, talent agents, photo shoots, and the like. And I just wasn't one of those kids. So in high school, after participating in various music and theatre programs, I decided it was time to "get serious" and I started preparing to become a lawyer. I joined the law club, attended mock trials, joined in on election-centered debates.
I was on my way to attaining The American Dream of working long hours for big pay. After a year of political science at a New York University, I decided it just wasn't cutting it. I didn't care about law enough to keep up this pretense. I then changed my major to Computer Science – coding was easy for me and a hell of a lot more interesting than politics. Still, I felt unhappy at the school and thought my environment was to blame. So I transferred. I went to an art school on the Upper East Side, a stepping stone until I found another school, possibly out of state, to attend.
Meanwhile, my parents had divorced and my mom was now living in Northern California. I spent my breaks with her and checked out the schools there. No luck – anytime something seemed solid, it would fall through. I then decided to just go to a community college until I found a university that would fit me and my budget. My friends needed a roommate in Los Angeles and they were all attending the same community college by the beach. Sold. I packed my bags and moved in, happy to get back on track to what I thought was a success.
Unfortunately, I despised community college. As time went on, I realized that it wasn't the school – it was my major. The horse was dead and I had to finally put the stick down. At the time, I was dating a professional guitarist and I soon realized that I'd always been a little jealous of his job. I mean, he had a day job, but he also made money playing music! I honestly didn't think it was possible. But there it was, right in front of my face! I talked to my mom about it and she encouraged me to do whatever I wanted. It was killing her to see me drift around colleges unsatisfied and she just wanted me to finally be happy.
So I requested information about Musicians Institute on their website. I passed by their building every day on the way to school and always wondered what it would be like to go inside. When I first spoke to the admissions officer on the phone, I was at a nearby bus stop. She actually left her office and walked over to hand me the application and admissions materials. After handing me the forms, she paused and said, "Woah. I've never done this." I attended an Open House that weekend, applied, and was accepted. I enrolled later that week and started the following quarter, Fall of 2014.
At school, I had the absolute best time of my life. I soaked up every minute of class. I was ecstatic to finally be doing what I had always wanted to do. I only told my Dad that I'd studied music on the day of my graduation. He'd flown in because I was graduating but I'd never told him I'd changed my major – only that I'd changed schools. My band was chosen to perform at the ceremony, a HUGE honor in a music school where everyone is in a few bands. In the middle of our set, I detailed my love for the school and briefly mentioned how much of a miracle it was that I was graduating in Vocal Performance.
Upon graduation, I landed a licensing job but quit that after one year. I'd realized that it was just an office job that had music in the title and I had already left the stable-job world… it was time to commit to singing full-time. I got a job at Musicians Institute and also started performing around town. One Wednesday late last year, I got a call at midnight from a contractor asking if I could perform that Sunday at the American Music Awards with Christina Aguilera. Shortly after, I was contracted to perform with Demi Lovato on The Voice Finale Part 2.
Both experiences were surreal! I grew up with Demi's music, singing her first hits on karaoke for hours at a time. It was amazing to have shared the stage with such amazing and beloved artists. In short, it was a mighty long road to get here, to become a professional singer. I still have a long way to go in my career but I'm confident I'll continue on this path, one step at a time. G-d is SO good to me and I'm blessed to have been given the deepest desires of my heart!
As a professional singer, I am available for live performances (on stage with a band) and studio recording sessions. I specialize in television performances, live or pre-taped, as a background vocalist. I'm known for being ready at a moment's notice, learning the material extraordinarily quickly and well, and being diligent in my work ethic. As a solo artist, I perform live shows around town. I love playing in Hollywood's classic clubs like The Viper Room, and The Pig N Whistle.
I usually pair electric guitar and vocals for more stripped-down gigs and often jump in on bass, keys, and acoustic guitar. When performing with a full band, I pull out all the stops and have a few friends jump in on various instruments. My versatility is one of my strongest assets. I can easily fit and mold myself into different genres and performance situations, depending on what the gig requires.
I'm most proud of the pristine reputation I've acquired within the industry. Contractors, vocal coaches, and prominent music executives have expressed that I am a reliable, diligent, and hard-working professional that they can count on, which is priceless in the music business. I do my best to produce excellent work and I'm glad to know my efforts are appreciated.
What are your plans for the future? What are you looking forward to or planning for – any big changes?
Currently, I'm working on writing, recording, and producing a solo EP. I'm also looking to start collaborating and songwriting with other musicians. I write songs for myself almost every day but I want to start writing songs for other artists too. Once the EP is done, I'll work with Stonecutter Productions to create some rad music videos. I'm also going to be starting up a vlog and giving my social media some more attention.
So I'll be putting up a lot more content online. I was honored to be chosen as a panelist for #WomenCrushMusic's first Los Angeles event, a networking and songwriting workshop at the JV Agency in Beverly Hills. #WCM is a non-profit organization whose mission is to support rising women songwriters. I love what they're doing across the country and I'm excited to be a part of it! And as always, I'll keep on performing as a vocalist for hire and as a solo artist.
Contact Info:
Image Credit:
Janet Roth, Orestes Gonzalez, Angelita Gomes, Jason Fahn
Getting in touch: VoyageLA is built on recommendations from the community; it's how we uncover hidden gems, so if you know someone who deserves recognition please let us know here.