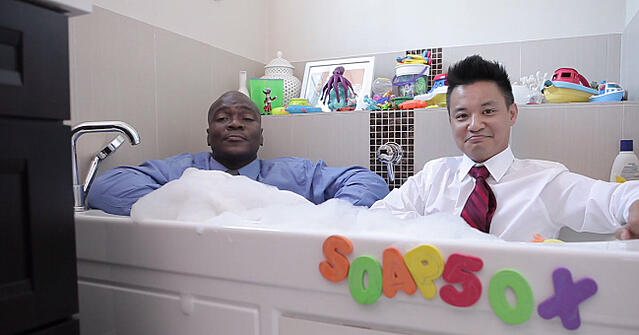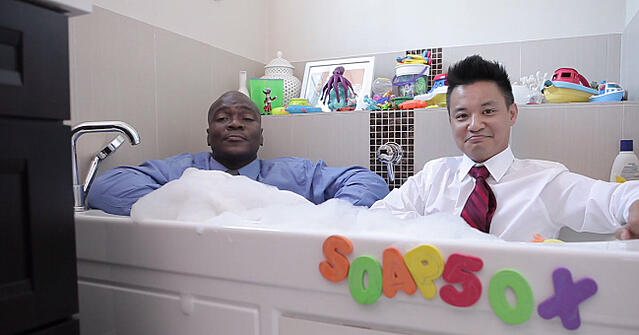 Today we'd like to introduce you to Ray Phillips.
Ray, please share your story with us. How did you get to where you are today?
I'm a Los Angeles native. My early childhood was spent living in South Central Los Angeles while my mother attended UCLA and taught high school. Life consisted of school, summer camps, and beach trips, However, After a tragic loss of a family friend, my mother decided to move to Eagle Rock were I attended Eagle Rock junior/senior high school.
My initial formative years were challenging at best as I tried to navigate the transition from one community to the next. I was regarded as a "smart kid" that at times got into questionable situations. However, the support from various teachers and support from peers allowed me to flourish.
My friends became my everything. Together we trekked around the various neighborhoods of Los Angeles, creating networks, and now life long friends. If you had taken a picture of us then you would have thought we were a delegation of the United Nations, but this is L.A. and it was just us.
During the latter years of high school, I landed the not so ideal job as a pool locker room attendant. Taking bags of smelly clothes was anything but glamorous. However through my noticeable hard work I was trained and promoted to the prestigious role of pool lifeguard and assisted in giving swimming lessons to little kids (yes, they paid me to have fun with kids).
That experience working with kids helped chart the course for the next 20 years of my life. From a lifeguard to a counselor at a summer camp, to backpacking the Sierras with a group of L.A. city kids. This was my life and I couldn't believe I was getting paid to have fun with kids. I then transitioned to a group home for kids in Pasadena where the work was described as "challenging", but I was told the kids could use some authentic childhood fun.
I was quickly promoted to Program Director for Hillsides Home for Children, a treatment facility for children that have experienced trauma. My job entailed crisis and child behavior management, and administrative work. Those 16 years were both challenging, and the most rewarding and shaped who I am as a person and who we became as a company.
One evening while working at the facility, a senior staff called me because a nine-year-old client refused to bathe. It wasn't a crisis so I didn't view it as urgent, so I gave staff tips on how to manage the situation an moved on. Not until the third days and a sense of frustration from the staff did I take things more seriously. The staff shared that not only did the child refuse to bathe. But now all the other 11 kids were refusing to bathe as well, it was full mutiny.
I arrived and spoke to the kid unwilling to step foot into the bath. I was met with a firm "you can't make me". I attempted to reassure him that I wasn't going to try to make him. But hopefully, figure out what was going on. He reluctantly shared that he wanted to take his favorite stuffed animal with him into the bath (which staff objected to).
Thinking outside of the box like most parents do when they have a list of things to do. I suggested that I get him another stuffed animal from our shed and he use it in the bath. I then grabbed another stuffed animal, modified it to hold soap, lathered it up, and SoapSox was born. Shortly thereafter SoapSox became my go-to trick to get kids to bathe as I began working with families in the community.
After deciding not to pursue a career in law enforcement at the request of my then four-month pregnant wife. I partnered with Alvin Uy and launched SoapSox on Kickstarter in 2013 and raised $52,000 in 30 days. Shortly thereafter we attended our first trade show and was picked up by Nordstrom for in-store placement. We then applied to go on Shark tank and was accepted, but decided to decline the opportunity due to seeing a company with similar sales history get destroyed. We took additional time to grow our sales from $52k to $360k over the next year. We then applied again in 2014 and was accepted onto the show.
Our Shark tank experience was amazingly positive. My business partner and I received two offers from three sharks. The first was an offer from Damon for $260 (our ask) for 33% equity. The second offer came from Laurie and Robert for a $1 million buy out for our line. We had yet to receive out patent and had been in talks with Disney for a licensing deal. As a result, we agreed that we were too young of a company to sell or give up the equity the sharks were looking for. As a result, we respectfully declined all offers as we had a goal of growing the business through hard work and having a bigger impact on the lives of the kids I worked with.
We pushed on since then, growing from $360k to $1.2M over the next two years. We endured growing pains and continually expanding our distribution and offerings. We now sell at BuyBuy Baby, Target, Amazon, Walmart, and specialty retailers across the country and internationally. We did partner with Disney in 2016, they moved on to establish a partnership with The Honest Company in 2018. Now we have set our sights on expanding our brand through the creation of an animated series.
Despite the rigors of entrepreneurship, we have maintained our goal to continue to have a positive impact in the lives of children. This is through creating a product that provides comfort to children. While also providing support to agencies that protect children from abuse.
Great, so let's dig a little deeper into the story – has it been an easy path overall and if not, what were the challenges you've had to overcome?
The road has been anything but smooth. Although we have enjoyed the ride there have been times when we wanted to get off…
We had seen significant success with the growth of our brand with year over year growth. So much that we sold out of product three years in a row. Due to the increased demand, we decided to expand our manufacturing capabilities to include an additional manufacturing source.
We vetted the source, visited the factory in China, and we're pleased with the partnership. Following our return from China, we placed an opening order for 60,000 units of SoapSox.
To our surprise and disappointment, we received 60,000 units of product that was not in a sellable condition. The product was either damaged or not constructed in a manner that was consistent of the quality our customers had come to expect.
As a result, we decided to stop shipping goods after loosing Barnes and Noble and Hobby Lobby. We explained the circumstances to Target and Buy Buy Baby, and although they were not pleased. We were able to salvage the relationship and our brand.
Our sales took a big hit that year as we were unable to get an additional production in time. However, it taught us an important operational lesson and tested our resilience. We have since streamlined our operations and worked diligently to create a brand and quality products our customers have come to expect.
Please tell us about your business.
We are known for SoapSox® the next generation of washcloths for kids. A collection of adorable characters making bathing fun for kids, and easy for parents.
However, our story, beliefs, and actions, along with our mission sets us apart from others.
Our mission to create a safe space for kids. Since SoapSox® was created in the halls of a facility that helped protect children, we've committed ourselves to this cause and aim to provide greater support to organizations that help to provide safe places for children.
Our ultimate goal is to establish SoapSox® as an industry leader while advancing our agenda to remove the statute of limitations on crimes against children nationally.
Do you look back particularly fondly on any memories from childhood?
My favorite memory from childhood is making our way across the city visiting the many great places LA area has to offer. From the summer beach trips and stops at the Green Store at Hermosa Beach, hikes at Griffith Park, and the Rose Parade on New Year's day. My childhood was is filled with these memories.
Pricing:
SoapSox are $9.99 at most major retailers including BuyBuy Baby, Nordstrom, Target.com
SoapSox Juniors are $4.98 at Walmart
Contact Info:

Image Credit:
ThemToo
Suggest a story: VoyageLA is built on recommendations from the community; it's how we uncover hidden gems, so if you or someone you know deserves recognition please let us know here.