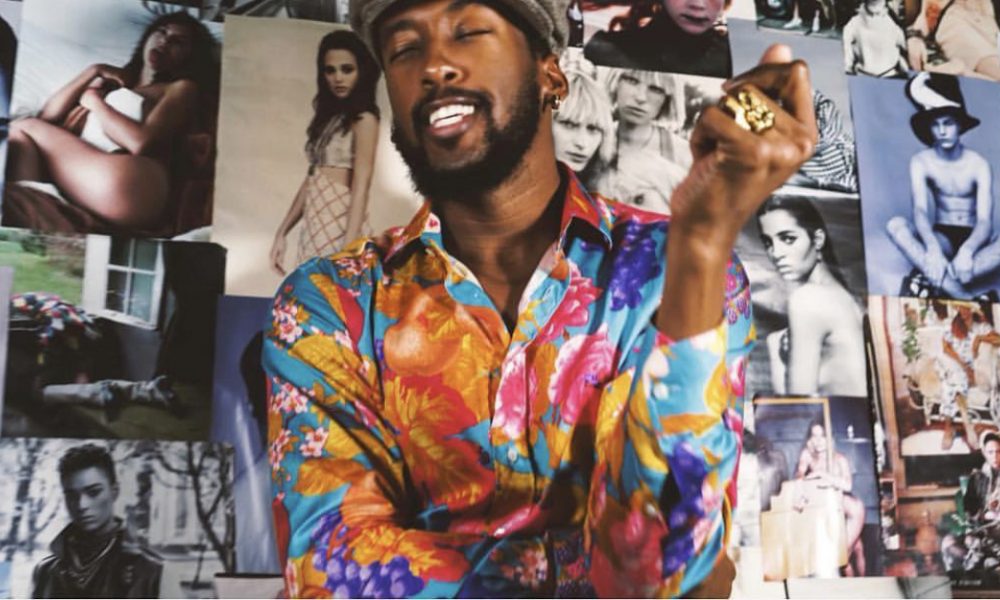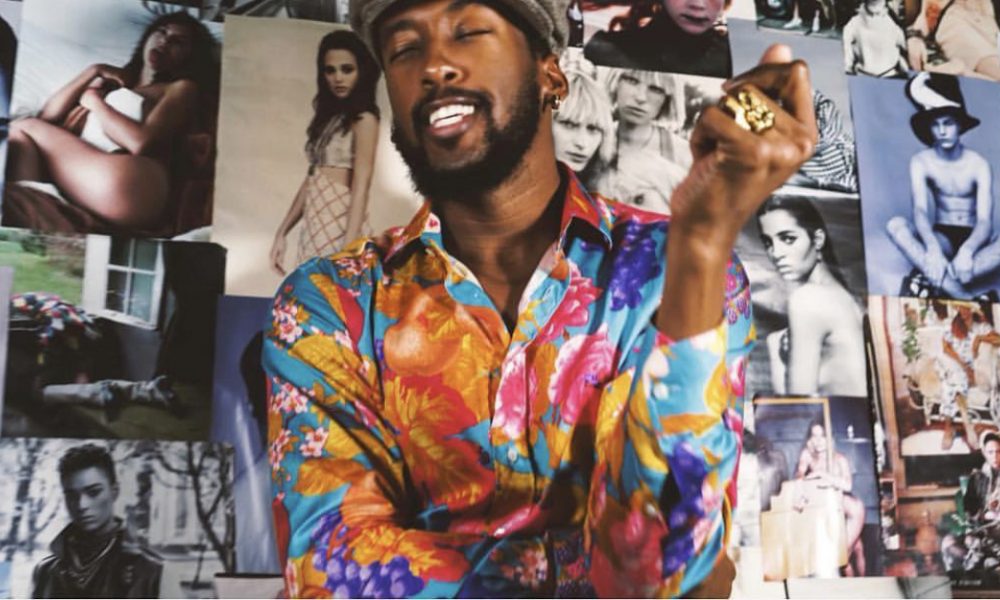 Today we'd like to introduce you to Raphael Thomas.
Raphael, before we jump into specific questions about your art, why don't you give us some details about you and your story.
How did it all start you ask…..well, I was born in Jamaica….a land of music… drums movement and Reggae rhythms. At an early age, my parents saw that I took a particular interest in the arts. I loved to draw! Two of those art forms were illustration and dance. I did my first illustration while in Prep school and my friends loved it so much they dubbed me "King Raphael" Today as I reflect, I realize that they saw something in me that I didn't see then……as much as it was a first and still is…. a love of mine. At St. Johns University as a Gates Scholar, Illustration was my major. Today it's a major passion that I pursue in my spare time.
Now, dancing has always been in my genes. Both my great grandfathers and grandfathers were lovers of dance. One of my greats was a professional ballroom dancer. It seems only natural, doesn't it? My parents put me into cultural dance classes in Jamaica for a time as well. They noticed my enthusiasm even when watching dance on television. One of those people I loved to watch was my all-time favorite. Michael Jackson. I studied Thriller moved and my body just adapted to grooving and moving in sync with what I saw. From then onwards I knew that I wanted to be involved in that kind of movement, and experience that feeling. Let's just say that I knew I always wanted to move.
We moved to New Jersey when I was four, and regular schooling continued. I'd move to any music I heard and found myself fidgeting around a lot. My parents appreciated and nurtured what they saw and enrolled me in Bill Davenport's Universal Dance School where I started learning Tap dancing and soon jazz. I was a natural and very much in my element. I soon met Deborah Mitchell, Director of NJTAP, Michelle Burrell, owner of APTAD….. Two phenomenal women who gave unmistakeable direction to my dance life. I became both a principal tap and ballet dancer. My ballet teacher had to coax me into a knowledge of ballet as the foundation of all forms of dance and that I needed it in order to be great in any form of dance.
At first, there were a plethora of things that came to mind; the tights, the tight shirt, slippers, what my friends would think, etc. I just knew however that I wanted to excel and the feeling of movement eventually superseded how I looked or what others thought. After my training at Bill Davenport's, I moved on to The Asbury Park Technical Academy of Dance….. ballet on steroids!!!….. Motto…"strive for excellence" Pretty long name right and much to strive for? But it is from here on out that my journey escalated. While training under Ms. Michelle Burrell, I truly excelled, taking my training to higher levels. I attended multiple summer programs at various dance schools on full scholarships….. Some of these being; The Rock School of Pennsylvania, The Kirov Academy, Dance Theatre of Harlem, Alvin Ailey, Philadanco, BDC in NYC, Austrian Ballet (Japan)… Actually taught there. In all, these are some of the experiences, among many, that allowed me to traverse the entertainment industry, helping with the developing of my own business.
Has it been a smooth road?
I believe that as an artist you're always going to come across some kind of adversity in your journey. Some of those will be either external or internal. These challenges include facing fears of acceptance, wondering if you yourself will be accepted into the field that you're diving into. Will your craft be good enough to stand amongst the ranks of those you chose to join? Overcoming objections it's also a part of this and being able to pick yourself up after all of the no's thrown your way. Another challenge that arises comes internally and that's keeping focus on your WHY. Why am I investing so much time into this? What's my goal at the end of it all? The answer doesn't come right away but through the course of these ups and downs, critiques, grinding away late at night, the burnouts, sudden rushes of excitement…..through it all…you come to the answer.
I realize that this road that I took was given to me from a higher power and the journey was unique to me. All the lessons learned and education gained is to develop something worth giving back. To share information and create history for those coming behind is a treasure and a must. As to one of the last challenges that come with your WHY?….remembering the Creator and never losing faith in the gifts that were given to me. I always remind myself whenever I'm in the midst of feeling out of character or when things may not be going my way….." you were never meant to fail". "The Creator created you, and as such, you are of the Creator and you too shall continue to flourish. Keeping that positive mentality drives me constantly. I realized that the greatest obstacle to my success faced me each time I looked in the mirror. I chose to FaceEverythingAndRise.
We'd love to hear more about your art.
KingsRising went through a few iterations before the name it has now, but I found that the title was befitting because of the nature of and direction in which I wanted to go with my art. Here in LA, I'm primarily known for my dancing exploits and career. Close friends knew that I illustrate and paint but it didn't become wider-known until about two years ago when I was staying at my mentor's place while trying to find one of my own. I had done some illustration work for her company of which I was a part…..(R.ED, Rhapsody En Dance). What I was developing this time was something she had not seen from me.
I am always studying certain portions of history, African history primarily, and constantly thought of ways to make it more interactive and stimulating……at least more than people consider the norm. I found a style of commercial and pop art that better helped me pull that focus. I hoped that eventually this style could be brought to the younger generation as a means of uplifting and encouraging them towards expanding knowledge and passionately seeking historical truth more than they already did. So I found myself transforming my art into a teaching tool and I loving it. I want to teach and educate through this medium that has been given to me!
Presently KingsRising is in its developmental stages and revolves around me taking dance, my love of fine arts and the commercial art world, and blending those worlds together to show a rise in spirit. In essence, I'm a King rising in both worlds of dance and art. Compensation from commercial dance and the acting industry is what fuels the illustration and painting aspect of my business. Aside from the private contracts I get from Illustration, I'm working at building a balance between both to best compliment each other. The canvas, while reflecting dance with my brush, will, in the future, compensate me as much, if not more, and be the investment that fuels and supports the furthering of KingsRising.
I'm so proud of the message and power that will be brought to those who'll look into and appreciate my artwork. It will invoke conversation, thought, and create a connection to a generation that may feel lost in a history that has either not yet been acknowledged or grossly under-acknowledged. I am in Art. I am what I LOVE
Let's touch on your thoughts about our city – what do you like the most and least?
Being an artist and creative there is always an intrigue of other cultures that grab my attention. Such is that of LA and it's culture or could I say too, the plethora of cultures that reside within it. Much like being from the east coast, New Jersey to be exact, you are bombarded by it at an excessive rate that you become so accustomed to the vibrancy of the cultures and their energy. I believe that because of LA's slower pace, I find myself being able to appreciate more of the cultures present. I find myself having more time to honestly to do so and it's refreshing.
The Arts District itself is great too. Coming to LA and finding a portion of it that is dedicated to all creative aspects is amazing and being that I have friends to guide me to even more nooks of artistic variety is a joy. So much more to discover out here and looking forward to it.
The one thing I least like about the city…the traffic. I thought New Jersey and New York were bad but LA…you take the cake, HA!
Contact Info:

Image Credit:
Jake Miosge
Solaiman Fazel
Bobby Dacones
Suggest a story: VoyageLA is built on recommendations from the community; it's how we uncover hidden gems, so if you or someone you know deserves recognition please let us know here.