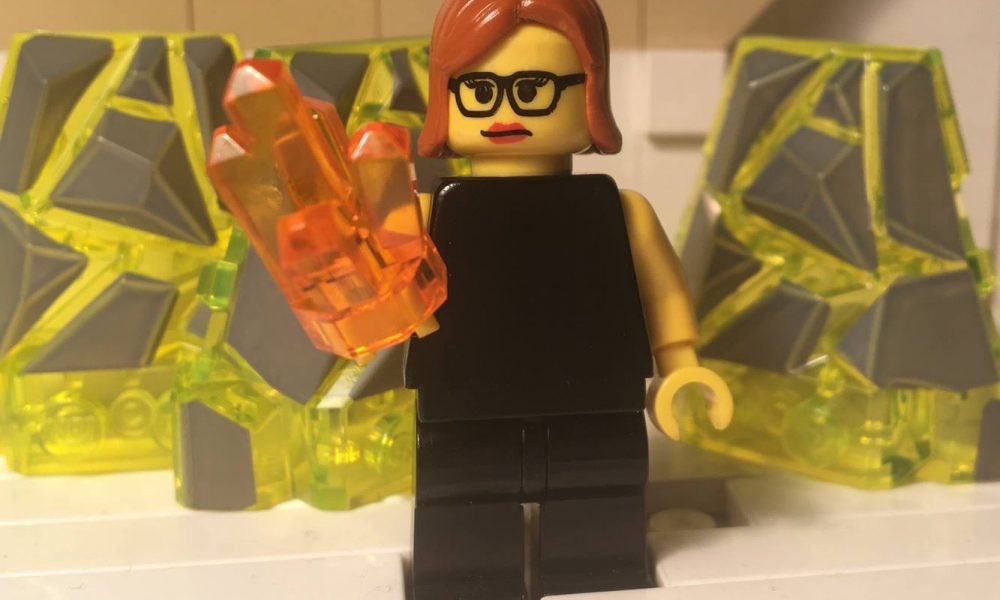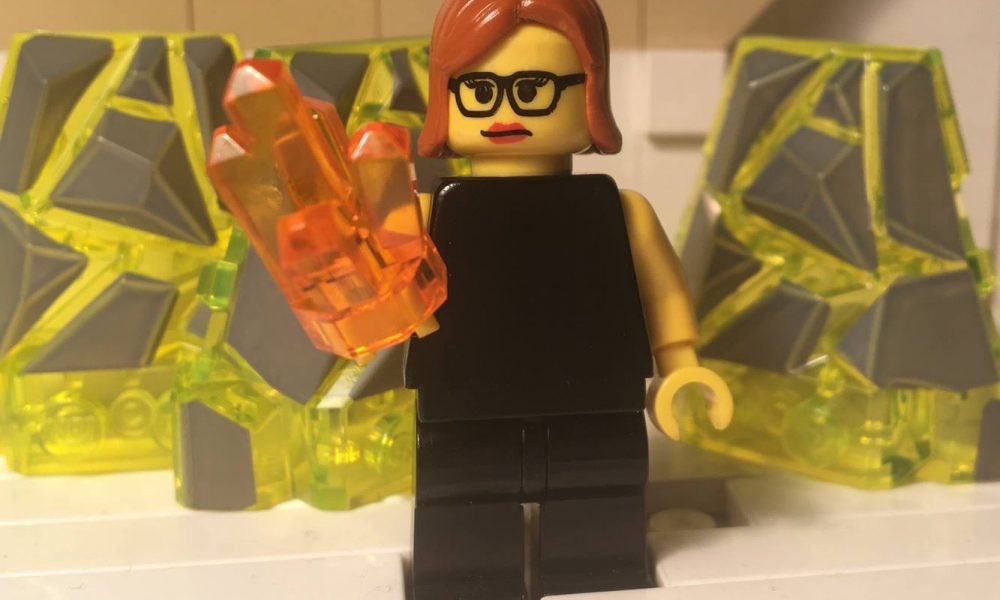 Today we'd like to introduce you to Randi Hokett.
Every artist has a unique story. Can you briefly walk us through yours?
I was born in Southern California. I've traveled but I have lived here all my life. I can remember being interested in art almost as far back as I have memories. Art seemed to me like it held secret stories that you just needed to unlock. So, eventually, I went looking for the key, I guess. I did my undergrad at UCLA in Art History And my MA in Art History and Museum Studies at USC. Art is still the most divine thing I know. Well, music, too, but that's a different conversation.
About ten years ago, after working in museums and archives and spending some time running an art space, I decided to go back to making art with a seriousness. I struggled, for a time, to figure out what I was trying to say. To make work that I felt was good enough. Eventually, I made a trip to Iceland and that changed everything. It's such a beautiful, volatile, alive place. The land is so new and the geological activity is apparent everywhere. When I got home it was really clear to me that I should be doing work based in geological forms and around this relationship between volatility and growth.
In retrospect the ideas were always there. I can remember being a little girl and staring out the window on long drives at cuts in the hills the freeways ran through, or at the mountains in the distance, and wondering about the forces at the root of that creation. I've lived on a fault line all my life and was here for all the major earthquakes. I remember when Mt. St. Helens erupted and I've been fascinated by volcanic activity ever since. I can look at photos of that eruption and its aftermath for hours. It just took going to Iceland to connect it to my artwork. When I got back I grabbed a piece of drywall and started digging and here we are.
Please tell us about your art.
I am most well known for Crystalworks. Crystalworks is a body of work where I am physically growing crystals on disrupted panels to represent the idea of growth in a place of damage. I draw upon the volatility of geological creation as a metaphor for the formation of the personal landscape. Crystalworks blur the lines between painting and sculpture. I use chemistry to grow the crystals and then add ink or paint and encaustic to create the finished works. I draw heavily from science based ideas and processes in order to address the wound or scar as the liminal space that allows for the beauty of growth, change, and transcendence.
They are fairly sensual or tactile works, I think, once finished, but they often begin with violence. I burn or break apart the panels in order to prepare them for the growth cycles, which happen in my studio. I am very physically engaged with these works. People often say they want to eat them and that they look like cakes or pastries. To me they are much more about sex than they are about food. But I appreciate the response. It's a physical response and that is very flattering.
Very recently I have begun a new series of Mineral Drawings, or Drip Drawings, where I am using the same, or similar, mineral solutions I use to create the Crystalworks, but I am dripping them onto paper to create a finished "drawing" created entirely by growth or reaction.
Generally, I am interested in liminal spaces and junctures or places of connection; sculpture/painting, the relationships between isolation/connection, lust/love, birth/rebirth, damage and growth, the body and the landscape, and the junctures between light and dark. I am, obviously, also very engaged with the relationship between art and science, which are, to me, more or less, two sides of the same coin. At their best, both are about exploration and discovery; about pushing on the boundaries.
I suppose I am always looking for the sacred moment in my work. I hope that when someone looks at my work they feel a moment of connection; that they see something that moves them, or that they recognize, or that make sense to them. And within that, I hope they will find beauty in that connection to a thing another person has bled in to. This is what is sacred to me about art and what I hope other people might feel, even a little, when they interact with my work. This is what I feel when I look into a work, by for instance (and especially), James Turrell, and I lose my breath. For that moment I feel plugged in to what is good and beautiful in other people. Lofty goals, I know.
Given everything that is going on in the world today, do you think the role of artists has changed? How do local, national or international events and issues affect your art?
I think the role of the artist has always been to create and help move culture forward, to spark thought and discourse, and maybe joy and perhaps inspiration. I think the role of the artist is create a place of connection in a world that often feels lonely and isolating. And, I think there are a million multi-faceted ways to do that.
At its core my work is concerned with the damages people do to each other and that isn't just about personal relationships. The world is a mess and it makes me deeply deeply sad that we cannot find a way to be better to each other, so much of the time. Some of what you see in my work is a result of that. My work is also directly tied to the land. It is directly tied to the earth that we are living on and destroying. Of course I am concerned about that. I live in a state that has suffered prolonged and extreme drought. My large works take huge amounts of water to grow. I would have to be willfully closing my eyes to not see the lessons in that and for it not to be connected to my work in some way. It isn't something I talk about a lot but those layers are certainly there. That said, the role of making art, and also, viewing it, for me, is, at least in part, about finding a space where I don't have to think about those things, at least for a little while.
How or where can people see your work? How can people support your work?
I will have a piece of work in the upcoming Juried Exhibition at Los Angeles Municipal Gallery, July 26- September 16.
Contact Info:
Image Credit:
Aaron Farmer