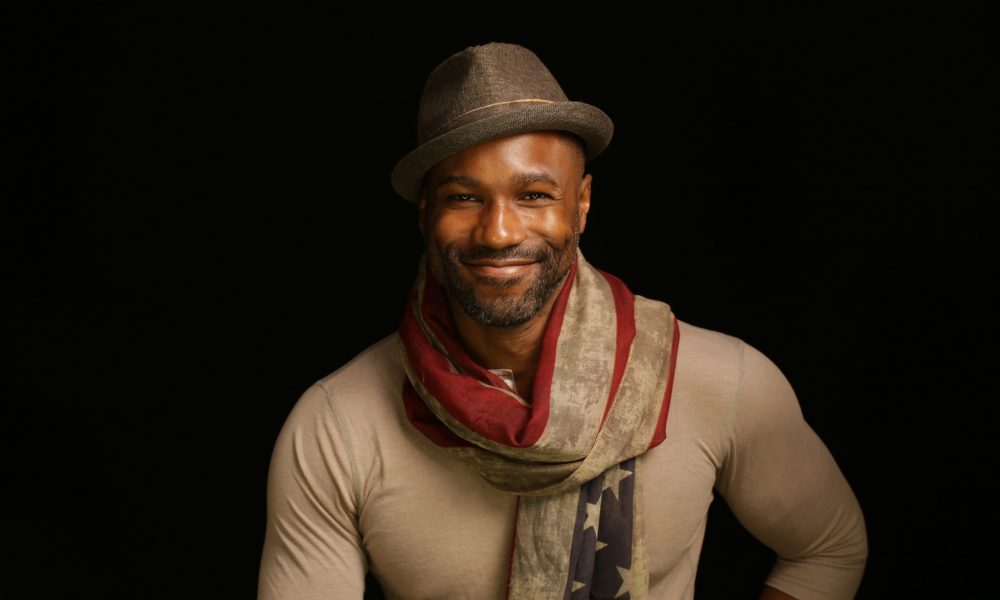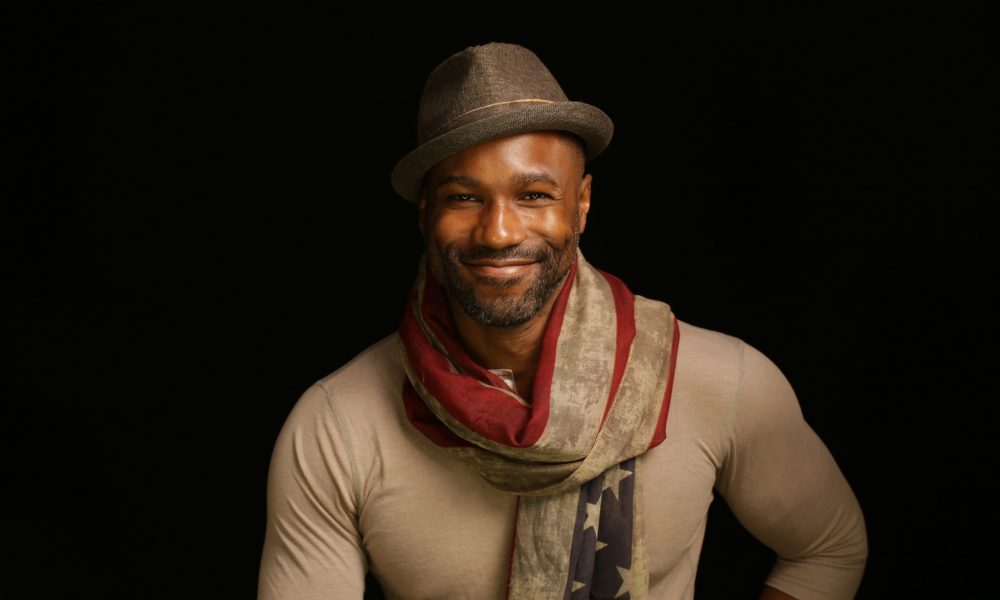 Today we'd like to introduce you to Ramel aka "Raa" El.
Thanks for sharing your story with us Ramel. So, let's start at the beginning and we can move on from there.
If anyone truly knows me in this city, and others from the various cities I've lived in, They all would agree on one thing as a fact about me. And that is, I Am A Creative, to the core… There's not one thing that I touch that won't have a sense of keen aestheticism. From my work space, home, to how I sometimes dress. Everything deserves a sense of Inspiration, Art, Awe, Beauty, and Divinity… And thoughtfulness. I've been a visual artist all my life. From the time I could write, I could just as well occupy my day and night with drawing and sculpting. All forms of art have always fascinated me. But visual arts is where I've always excelled. Out of painting and sculpting, drawing was the all time fav', as I could do that almost anywhere, at any time, with almost any tool, on almost any thing. Walls, newspapers, chalk drawings on the ground, ball point pens and sharpies on people's skin, and so on. Drawing, and or creating (art) is like a divine drug for me. I could spend endless hours creating, neglecting all bodily needs, when engaged, even when it became a digital form, in my later years as with adobe's photoshop.
College is where I got encouraged to take my time with drawing on people's skin, during lectures, to something more professional -by those I've drawn on. And needless to say. The only profession that supports this very art form is Tattooing.
Fast track. Over the years as I've grown as a tattoo artist, and person, it was through numerous conversations with friends and clients that I've discovered the significance of my 'service' to others, as a custom tattoo artist; that somehow sets me apart from others in my field. Aside from genuine hospitality and costumer care. It's my attention to detail and [attention to people] that gets first notice within our initial interaction. My main focus became comfort and clarity, with clients. I want them comfortable in almost every facet germane to the process, and our time together. I want them as clear, and full of conviction, to their choice/s for their tattoo/s. I won't start until they are. For this, it is a practice of mine to engage in a sincere and candid conversation about their unfolding experience, with me, and their WHY (substantial reasons) to getting their tattoo of choice. Their WHY is the the most fundamental aspect for me, so I'm not just executing the tattoo, but guiding the creative process with more aesthetically pleasing and symbolic choices. When and where consultations are had, it's always my intention to have people really own their choice/s for their inspired designs, and or the work we've created together.
Where consultations are involved. People walk away with not just an original custom tattoo. But a sense of pride and ownership to what they've been apart of as a creative process. They walk away with an overall [substantial custom-tattoo-experience].
For the 'v.i.p.' clientele, a "journey package" has been developed where the consultations are extended an hour long, sometimes more,
to assess their life's journey thus far. A review of their past transgressions and their current progressions to clearly distinguish where they Are Now, in life, and whom they are choosing to (positively) Be, moving forward through the aid of some life coaching and energy work. Jointly we narrow a legible design consistent to their own personal journey in this lifetime.
Has it been a smooth road?
My experience thus far, has been consistently a tide that ebbs and flows in monetary gain and feeling like I'm really 'doing it'.
As we know, there are many stages to the growth in one's field of interest, career, and overall sense of 'success'. The first and foremost thing, for me, was believing that I Can actually do it. That I Can actually tattoo, And tattoo as well as my idols in the industry, eventually.
The next thought was 'will people actually want my art?!?' To combat this apprehensive doubt, I've tattooed from home on grapefruit and pig ears for 2 to 3 years straight, five days a week, 2 hours minimum, per day.
Because after a few inquiries in the LA area I was convinced I wasn't getting an apprenticeship, and I wasn't waiting for any 'mentor's green-light', nor anyone's acceptance to start. All this before I found an acceptable apprenticeship, later on.
My first priority was building my skill level. As I'm a (old school) believer that your worth is what you can show-and-proove, or provide.
I immersed myself as much as possible within the world of tattooing. I gave countless free tattoos, when I could. I took on anyone who was passed-up, by others, because their cover-ups were deemed impossible. I did whatever others weren't doing or didn't Want to do,
to gain as much hands on experience as possible. I learned as I went. One of many, Life Lessons. Mentor's can only teach but so much.
I sacrificed profiting, aka hustlin', opportunities in the early stages, because I knew that was short term thinking for a long term goal. For This artist anyway. I didn't want to do half-ass home-tattoos, before I was ready, just because others were fine to pay and accept them. I wanted to make sure that no matter what or who I tattooed, that sh*t is Top-Dolla in quality, by the utmost standards across the board.
I'm a perfectionist… Learning how to gain and sustain clients was the next stage.
As Instagram and social media became more pronounced in pop culture, and in our minds as a go-to resource, next to google.
It has pushed to the forefront, what has always lied in the back of our minds in common knowledge, in 'getting far', for decades. And that is, what used to be… "It's not what you can do, but who you know". To Now, being, it's "who you are", that truly catapults what most view as "success" by way of notoriety/ popularity, money, etc.
Which was Juuust-fuggin-great, for me… Being a true artist, I gave zero-f**** about 'selling myself' (internet promotion) nor joining the parade of having a surplus of social media accounts… Needless to say, in the end, I acquiesced, as it's best to practice better sense and 'adulting' than to indignantly hold on to disserving ways and attitudes… Begrudgingly, I might add.
And now… having an account where 'knowns to unknowns' can fluidly find each other, that simple random act of connecting is no longer so simple.
Being 'big enough' for the algorithm to include you into the fold of 'high profile/ influencer' status is where it's at now.
And unprecedented marketing strategies for SSM branding is pretty much a mandate to being a (solo) working artist, and be 'successful'. I was radiating with enthusiasm.
So, as you know, we're impressed with Hand Of Raa Tattoos – tell our readers more, for example what you're most proud of and what sets you apart from others.
As aforementioned in a previous question. I'd say what seems to set me apart from others, are roughly three things.
My attention to detail. My attention to people. And My intention to their tattoos. Plainly put. I hate mediocre shyt. Tattooing is as much for me as it is for them. So at the very least it gotta be hot, when it's all said and done. I want the most out of each experience with people. And what I've come to realize is that…people are walkin' stories. Some don't know how to tell it. Some don't realize the treasure they have until they begin to crack open (in conversation). This-is-the-juice. This is where I come in, (in consultation) to make the most of their personal story, their triumphs, pit-falls, memories, etc. I'm speaking of people who seek me out for this reason alone. Not just those who want a tattoo. They too, will get the best of me. But not the 'best of them' into what can be created, together, by that specific service.
My 'business' is primarily a [unique custom tattoo consultation service], that, at times, may involve life coaching and energy work.
As an artist, I specialize in custom tattoo designs in realism, and sometimes otherwise, upon request. Working with Black-and-Grey and Color ink. I hold a degree in visual arts, as well as an educational background in life coaching, energy healing, and other lending benefiting modalities.
I'm mostly known for clean work, and recreating someone's inner vision of their desired tattoo. Bringing pre-existing tattoos (and cover-ups) to life, where others before me, would/could not. Genuine interest, care and concern for one's reservations, preferences and overall comfort, from beginning to end, of our time together are consistent tenets to my business practice.
Being a custom artist none of my work is monotonous, by style, genre, gender or people. I've been most proud of not only producing some really cool art work on people, but a consistent experience of people's unsuspecting elation and satisfaction to their tattoo/s once completed. I'll take some points for the beyond average satisfaction people voice as their experience in hospitality and customer service from myself and colleagues, as well..
Igniting conversations that has people re-discover themselves to unveil their 'WHY' to their Wanting of this Meaningful Tattoo, is what this is all about. Creating moments to stand in where they get to experience a mental shift, in their paradigm in review of their life's present position, and have them be empowered by the end of it. All to be represented in a visual narration, or symbolized, by way of a tattoo. By yours truly. My original service offers, the ultimate-custom-tattoo-experience.
Let's touch on your thoughts about our city – what do you like the most and least?
I think the obvious will always be unanimous in what is prevalent in dislike. And that is the traffic and distance. The inconspicuous pocketed cultures also, at times, can have LA a bit challenging for an enriching cultured lifestyles. You really have to search for sh*t to Find your sh*t, your 'tribe', your places of peace and places to party, and so on.
What is liked most is just as unanimous and that is the weather, and the semi-lay back pace/ mentality, compared to other robust cities. And, surprisingly, despite the stereotype. People are Dope here. And for such a naturally dry terrain, it is seriously enriched fertile soil for a wide array of creatives to learn, build and grow, such as myself!
Contact Info:
Address: 7365 Melrose Ave, Los Angeles, CA
Email: zashyad@hotmail.com
Instagram: @hand_of_raa
Image Credit:
@nikhampshire ( Nik Hampshire )
Suggest a story: VoyageLA is built on recommendations from the community; it's how we uncover hidden gems, so if you or someone you know deserves recognition please let us know here.