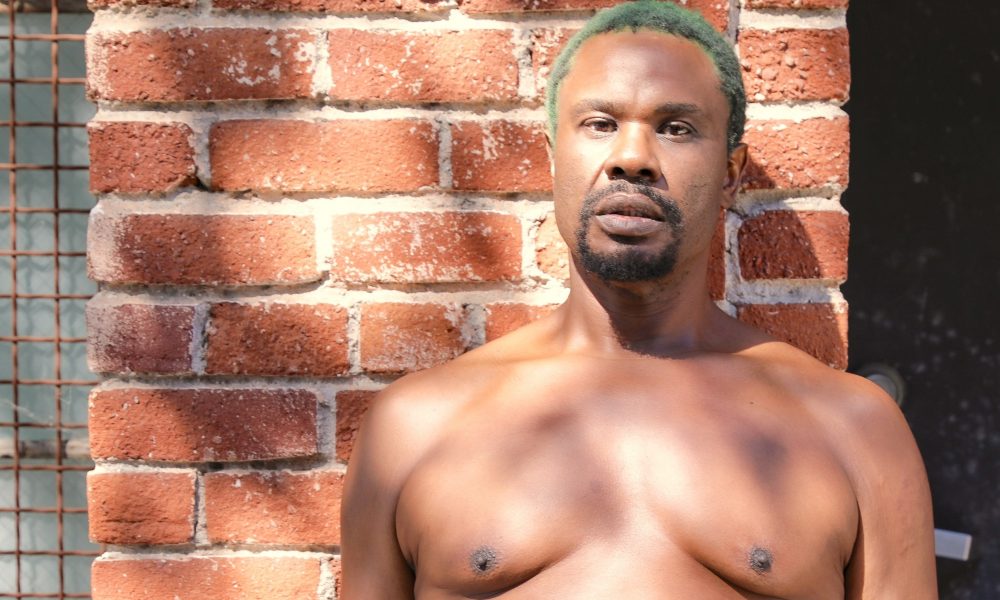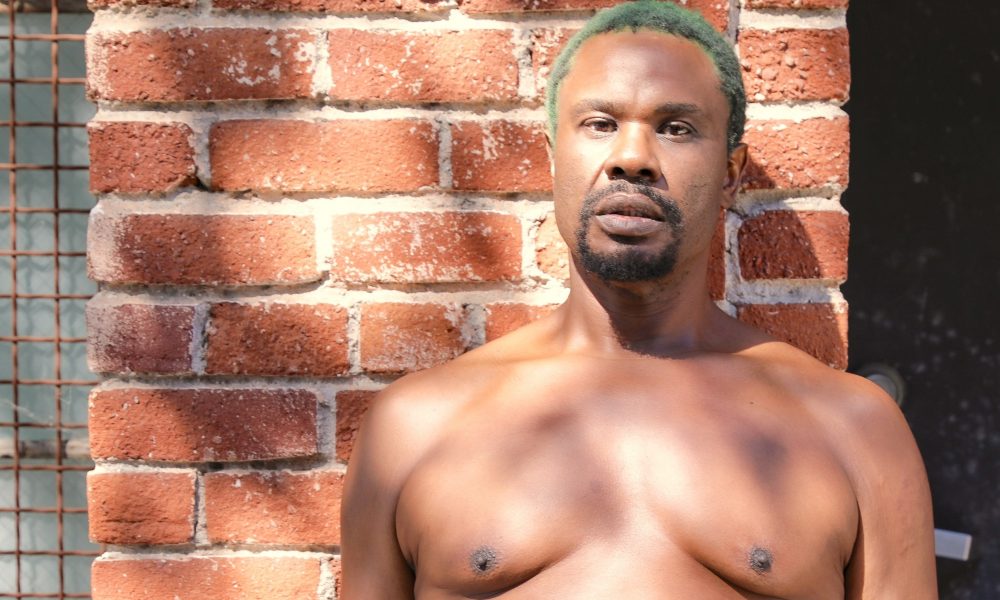 Today we'd like to introduce you to Rahsaan G.
Hi Rahsaan, so excited to have you on the platform. So before we get into questions about your work-life, maybe you can bring our readers up to speed on your story and how you got to where you are today?

I had a childhood experience that shaped me in the f&b (food & beverage) / hospitality business. My uncle was a serial entrepreneur, my mother was a single woman, worked full time at Boeing while maintaining a "red jacket" in Mary Kay. All of this to say, the bar and my example of a "strong man" was set extremely high. I departed Seattle, Washington at nineteen years old. This changed my life forever.
Fast forward the pandemic has arrived, it's 2019, I was living in Clinton Hill, Brooklyn (one block from the A/C train at Fulton & Washington). My client at the time (legendary artist) Maureen Connor said to me on March 13th, 2019, "this will be your last day in person, per the CDC, we can not see each other". She also said, "do not anguish, I will continue to honor your retainer until the end of the year". One month later, I received an invite from Tallest (my mentor) via WhatsApp for "Deepak Chopra 19 Day Meditation". By day 13 my entire "box in the sky" (my massively small studio at the top of a four-story walk up, no laundry on site, all utilities paid) was packed up and ready to head west. I had taken my couch to the curb, I rented a storage unit in NJ (because everything is cheaper behind her back aka the Statue of Liberty). It was now Cinco De Mayo, I was sitting in my seat – 1L, I sanitized the buttons to recline the bed, sanitized the night light for reading and had three masks on (there was a shortage of KN95's in NY). The captain came on "good morning ladies and gentlemen and welcome to Delta airlines, it should be a smooth flight to Los Angeles, the weather is going to be 82 degrees upon landing, everyone please continue to wear your mask during the flight and sit back, be safe and enjoy the flight!". We landed a bit early, 3:08pm to be exact. I proceeded to baggage claim to retrieve my ONE (large) suitcase.
I checked into a beautiful bungalow in Silverlake Hills. The plan was to quarantine for 14 days then head to a friend's compound in Outpost Estates to gather until things settled down. I was still practicing with Deepak, It's day thirty-two. I was practicing what I had learned on my own. It was the last day of quarantine in the bungalow and I began to search for a studio apartment. My search was set in new zip codes (side note: this is my return to Los Angeles, I lived here 2001- 2009). As I searched, I noticed the rent had dropped in the most chic neighborhoods, example: 90210. I found studios for $1400 – $1600 with parking + laundry, blocks from Rodeo Drive. It was truly a gag. However, I can give Beverly Hills fashion looks but my credit is very "Lancaster, very Torrance". Well, my spirit won't allow "fico or the store" to ruin a good vibration. So I applied and I was denied. Then a bell went off (my "aha"), sometimes in life, you have to go back to move forward. I went to Craigslist, I checked and watched like a hawk, refreshing the search every three hours. On the same day of my "bnb" check out, I saw an ad (pictured: stainless steel appliances, granite countertops, subway tile shower) for a bungalow studio with all utilities paid and parking in West Hollywood adjacent (media district) for A STEAL! . I immediately sent a very kind & gracious email. Within three hours, I had gotten a response. He wrote, "the studio WILL go very FAST", along with "your email was very thoughtful" and invited me to view it first, "can you come super early like 6:45am or 7am to view it?" I didn't hesitate, remember, this is the pulse of the pandemic (curfews, no talk of vaccines), Governor Gavin Newsome strongly suggested that we stay out of shared ride services or public buses. So being a refugee from Brooklyn, a ten year vet of the "concrete" jungle, Rahsaan aka Mammal G set my clock for 5:15am and I proceeded by foot to walk from Silver Lake Hills to West Hollywood. I arrived at 6:50am. I patiently waited around the corner (to cool myself off, this was an eight-mile walk or 18,200 steps) until 6:59am when my knuckles (with plastic gloves on) struck the doorbell. Within 30 min, I'd seen the studio, met his partner of 20 years, discussed the lease agreement, wrote the check for first, last and security and received the keys. "Welcome to your new home", they both said with huge smiles.
Today, since living in Los Angeles. I have booked two social media campaigns that I co-wrote, based on "Mr. Gandy" my personality/persona. They were for White Castle (the company remains privately held and most recently celebrated 100 years in business), commercial & voice-over, since returning to Los Angeles. Presently I frequent open mics (to work out material) and support local comedians/comedy clubs for inspiration. The goal is to conquer the stage (w/ strong sets) of comedy as well as find a comedy / improv writing community for brainstorming (if that even exists). Most recently I auditioned for Groundlings Theatre & School and I am honored to say I was accepted! I plan on attending when they get back to the inperson work. I digress.
Today. Currently. I am available to receive more clients. I left N.Y. organizing artist lives and brians. I have a very unique way of working one on with clients to purge their personal space (home), studio, and organinzing the brain to allow them to be free of what no longer serves them in their, personal spaces. Head or Home. Please feel free to contact me (email below).
 As I write daily. One must continue to do a form of work thy loves.
I'm sure you wouldn't say it's been obstacle free, but so far would you say the journey has been a fairly smooth road?
The road should not be smooth. Just like nothing is perfect. Ever. My struggle "people were showing me with action & behavior, who they were" and I simply did not believe it. When I was in my thirties, I had been around the world 1.5 times (my heart was open, my eyes were open, my spirit was free). It took a hit of betrayal and manipulation, like to the dome, a hard punch of betrayal straight to the jawline from a brother and friends. Once the wool came off. I spiraled into what I didn't know at the time was called "depression". It was the first or honestly the second time I had encountered it. The first time was 2006, when I started my first LLC. The stress, unbeknownst to me, caused "bell's palsy" luckily I have amazing friends (keep a doctor in your rolodex, a good strong black one). I was prescribed a steroid that same day. Forever Grateful to you Dr. Randy Hawkins.
In that deep depression, I began to pick apart and really evaluate my relationships one by one. What I contributed, what I did or did not reciprocate and so on. I got super quiet (like Maya Angelou months at a time). Boundary setting began. That's when my biggest shift came. I realized I had to live a completely different life to get something I had never had before. So, here I am today!
Can you tell our readers more about what you do and what you think sets you apart from others?
I've done everything from the rooter to the tooter. I've designed interiors for two homes in SOHO NYC for Kehinde Wiley, interior designed Wangheci Mutu's Brooklyn NY Studio, I was creative director & host for both AFRICA'S OUT! Galas, I have refurbished and designed furniture pieces for Mickalene Thomas's Brooklyn and Connecticut homes, I created & hosted the "only" Brooklyn Museum "Vogueing BALL". I once got a call from the ICONIC music producer Swizzz Beatz "hey man, zone zone zone, King. I heard you was a master on the grill". It's so important to have friends who advocate for your greatness! Same day went to Mr. & Mrs. Dean New Jersey compound and cooked a feast for 50 people in 6hrs. I remember Q-Tip dancing saying "YOOO who grilled these drum sticks, they are fire".
I think my most proud moment was booking those past commercials. NO agent. NO manager. And then I got a callback, again early this year! Six commercial spots during a global pandemic! Yes and more please! It's truly about remaining in faith, for me, a routine of daily affirmations. I've worked with some of the greatest living artists of our time. They are still alive.  I pinch myself sometimes. Last anecdote, I "read" Andre Leon Talley at a small intimate dinner at the Olde Pink House in Savannah, GA. He needed it at that moment in time. The next day he called me to thank me and invited me over to his cottage on SCAD University campus. We sat for hours watching noir films. He gave technical detail on the lighting in each film, he spoke of what the actresses were wearing awnd in between dropping precious "pistachio cake crumbs" of his personal life. It was beyond magical!
 I think now, what sets me apart from others.I have recently dropped my "slave name" , my surname, Gandy. I embraced my sexuality in such a way that I have become a "house necessity". A pan. A pan sexual. I'll take it! And I'll take "THEY" for my pronoun. And what you get is Rahsaan or MAMMAL G. Just like other mammals, I do not drink mammals milk.
Where do you see things going in the next 5-10 years?
I like this! YOUR industry (Webster dictionary: energetic, devoted activity at any work or task; diligence) will definitely be going deeper into comedy, IMPROV and writing. I am truly in alignment with the universe for a smooth transition to sign with the Agency that's greatest for me & Mammal G. Thank you so much for this spotlight. It's been very therapeutic in these exact times!
Contact Info:
Email: awholeblack@gmail.com
Instagram: thinkrahsaan

Image Credits
Photographer: Henry Jeannerot Indoor image location: MizLALA Sycamore
Suggest a Story:
 VoyageLA is built on recommendations from the community; it's how we uncover hidden gems, so if you or someone you know deserves recognition please let us know 
here.