Today we'd like to introduce you to Rachel Svoboda.
Rachel, can you briefly walk us through your story – how you started and how you got to where you are today.
When I was a little girl, I played office. I never played house or mother or wife. I was the boss and my sisters and neighbors would all work for me. My dreams were to own a company, carry a briefcase, drive a fancy car, travel to exotic places and have a thriving career. I've never heard of any other little girl being this determined.
But my life journey wasn't a straight line to career town. It's been a bumpy road that has taken many surprises turns that I could have never predicted.
Starting on a smooth ride, I was raised in Orange County in a happy home with parents who aren't just married, they are still truly in love after 40 years. I went to Mater Dei High School and excelled at everything I tried. Sports. Student Council. Friends. And was even the anchor reporter on the "Mater Dei Television channel. I got a scholarship for soccer and played at UC Davis. After college, I accepted a scholarship to law school. All good things. All smooth.
Then came the first jolt. I hated law school.
It was like eating lima beans every day. My spirit wasn't illuminated and there was no passion. One day the feeling of compression got the best of me and I couldn't take it anymore. Completely sure of my decision and also completely unsure of what was going to happen next…I walked straight into the administration building and got a sabbatical. My parents were less than thrilled.
Even though I was unsure of my next step – I was confident in my decision. Soon after, I learned about a woman named Renee Fraser and her advertising agency, Fraser Communications. I had never been inside an advertising agency before and I wasn't sure how the work was done, but she peeked my interest. A female entrepreneur running a successful business. This looked closer to my dreams.
So, I sent in my resume. Then I didn't hear back. Steadfast in my curiosity, I decided to be bold and drive the hour+ from Huntington Beach to Santa Monica to hand deliver my resume in person. They were surprised by my unannounced visit, but friendly and the office was bustling with creativity, excitement, hustle, passion. I was enchanted!
But confused when I didn't get a callback. In a bold and tenacious move, I decided to start driving up to Santa Monica and drop off my resume once a week. I was relentless.
Eventually, they agreed to meet with me and give me a job as the office secretary. I was elated! It was a foot in the door. I was happy to be the first one in and last one out of the office each day. Happy to make coffee and run errands. No job too big or too small for the eager and bright-eyed twenty-something girl who just discovered her career! Each day was an adventure. Fueled with energy and charisma from fascinating people, interesting clients and new challenges. Plus, I was working at 24-hour Fitness Gym at night in order to earn enough money to pay my rent. Working hard. But happy.
Back to smooth sailing. With a career, which I loved, and a mentor I respected life was good. Renee taught me the foundation of the advertising industry. It was an apprenticeship complete with a "how-to guide for everything I've used to build my future. How to: pitch new business, run accounts, manage people, network, present, and more!
This was the aha moment which solidified that I wanted to be an entrepreneur and someday have my own advertising agency.
After a few years, I continued to thirst for more knowledge and Renee encouraged me to pursue a position at Saatchi and Saatchi, Los Angeles (SSLA). She advised that I was ready and now was the right time to join the "major league" of advertising. I quickly advanced to be the youngest Account Supervisor in the building.
Then came the second jolt. In my professional life, off-to-the-races, it was my personal life that took a hit.
We're always bombarded by how great it is to pursue your passion, etc – but we've spoken with enough people to know that it's not always easy. Overall, would you say things have been easy for you?
I met a man and had two beautiful children. Does this sound like a "Leave it to Beaver" happily ever after? You're probably thinking smooth sailing. But, nope. It wasn't.
My husband was abusive. His verbal and emotional abuse crushed my spirit, diminished my motivation and I gained 100 pounds! One night it culminated in an explosion of domestic violence that resulted in police, hospital visits and broken bones. With a 2-year old daughter, 6-week old son and no idea what was going to happen next, we left.
In hindsight, I made this decision to leave with the same confidence and certainty when I left law school. Unsure what was coming next. But I knew the future had to be better.
The kids and I moved back to Orange County to be closer to my supportive family.
After building my career for 15-years, I was seasoned, qualified and well connected. It didn't take long for me to secure a position at DGWB Advertising.
But two things were very different.
First, I had something to prove. I wasn't just going to be good at my job. I decided to be great! Nobody was ever going to make me feel meek, unmotivated or ordinary again. I re-set my goal to be an advertising agency owner.
Second, the Orange County advertising community was non-existent. Up in Los Angeles, I had an expansive network of colleagues who worked together and supported the development of talent, brands and business through ThinkLA and the American Association of Advertising Agencies (4A's).
It was time to create a second goal. Build up the reputation for Orange County as a destination market where people are inspired to do their best work. To accomplish this, I have worked to become President of the American Advertising Federation and unite the 150 advertising agencies and four professional organizations behind The Orange Curtain.
These big goals couldn't be achieved alone. Just like a soccer game needs an entire team, I needed to create a team. And this needed to be a team of all-start business owners. I needed a plan.
So let's switch gears a bit and go into the Sunday Brunch Agency story. Tell us more about the business.
As a seasoned marketing executive, I was previously a Vice President at Idea Hall, Amusement Park (formerly DGWB), Phelps, and Saatchi & Saatchi Los Angeles. I have worked with Toyota, Panasonic, The Irvine Company, Nekter, City of Hope, LAX and others to develop original content and business strategies that have been recognized by the EFFIES as well as the ONE SHOW AWARDS. The National Association of Professional Women named me the 2015 Woman of the Year for outstanding leadership, professional achievements and community involvement.
I founded Sunday Brunch as a new model, called the collective agency that builds custom contract teams around client needs based on matching passions and skills to assignments. Sunday Brunch provides strategic consulting, branding, public relations and social media, event production, digital marketing, advertising, website development and video production services. By offering an innovative approach and a relationship-based partnership to meet business marketing objectives, Sunday Brunch provides clients with a rewarding journey that is stimulated through passion or nurtured by a dedicated attention to detail. Sunday Brunch is always a good idea. For more information, go to www.sundaybrunchagency.com.
As President of the Orange County Chapter of the American Advertising Federation, it was the right time for me to announce the launch of Sunday Brunch Agency. Which is structured to provide both brands and agencies a nimble solution to optimize marketing efforts. Sunday Brunch is "formalized freelance" – designed to call on a network of top branding, advertising, public relations, video and digital professionals from across the nation to create custom-tailored teams for each client endeavor.
In today's ever-changing business landscape, brands are feverishly seeking new ways to stand out from the competition, break through the clutter and impact the community, however, very few of them have the million-dollar budgets that so often deliver some of the top global campaigns we see every day. This is where our agency structure comes in to provide a solution that delivers big-budget ideas for a responsible investment.
Sunday Brunch aims to serve an unmet need in the marketing services business between what traditional brick-and-mortar agencies and independent freelancers can deliver. The agency pairs top talent with name-brand-agency pedigrees and creative assignments that not only align with a contractor's professional skills, but personal passions. Sunday Brunch embodies a work environment that feels more like a hobby than a job, according to Greg Goldner, chief content officer of LawnChair Productions and member of "the brunch club." The result is a scalable, custom team that delivers big ideas that are financially attainable for businesses of all sizes.
"We needed a nontraditional agency solution that could be nimble to support our rapidly growing company," said James Lepak, president James David Custom Homes. "Sunday Brunch is sophisticated, exceeds our expectations and are stewards of our budget. It's a great partnership."
In addition to supporting marketing needs for brands across Southern California, Sunday Brunch serves brick-and-mortar agencies by tackling occasional over-flow workloads, sourcing top talent for special projects and originating collaborative teams for new business endeavors.
"Rachel is a master bridge builder that pairs top talent with the right opportunities," said Joe Burke, Founder of Anatomy of Yes. "She empowers companies to maximize every dollar amidst a landscape of excessive agency labor and media markups."
Orange County is emerging as a destination market where marketing and communications professionals are inspired by the location, innovation and competition to execute their best creative work. Under Rachel's leadership, the AAF OC earned top honors as the fastest-growing advertising community in the United States.
I'm a big believer in the power of inspiration from the community. To attract the brightest minds and make the largest impact, the creative community must come together to leverage shared ideas to propel the business forward. My vision for Sunday Brunch is to work hand-in-hand with brands, agencies and top talent to deliver impactful creativity to the market.
Has luck played a meaningful role in your life and business?
I believe two things related to luck. First, the harder I work…the luckier I get. Second, it's better to be lucky than good. That being said, you need to remain open to opportunities the universe presents. As a perfect example, I schedule approximately three "what if" meetings each week. These are often coffee meetings with new acquaintances, referrals, colleagues, students or others. It's important to be open to what's out there. Getting outside the daily to-do list is important because my goal is never to finish the list. It's to always be building the list.
Staying open. Positive. Inspired. And working hard to create new lucky opportunities for the future!
Contact Info: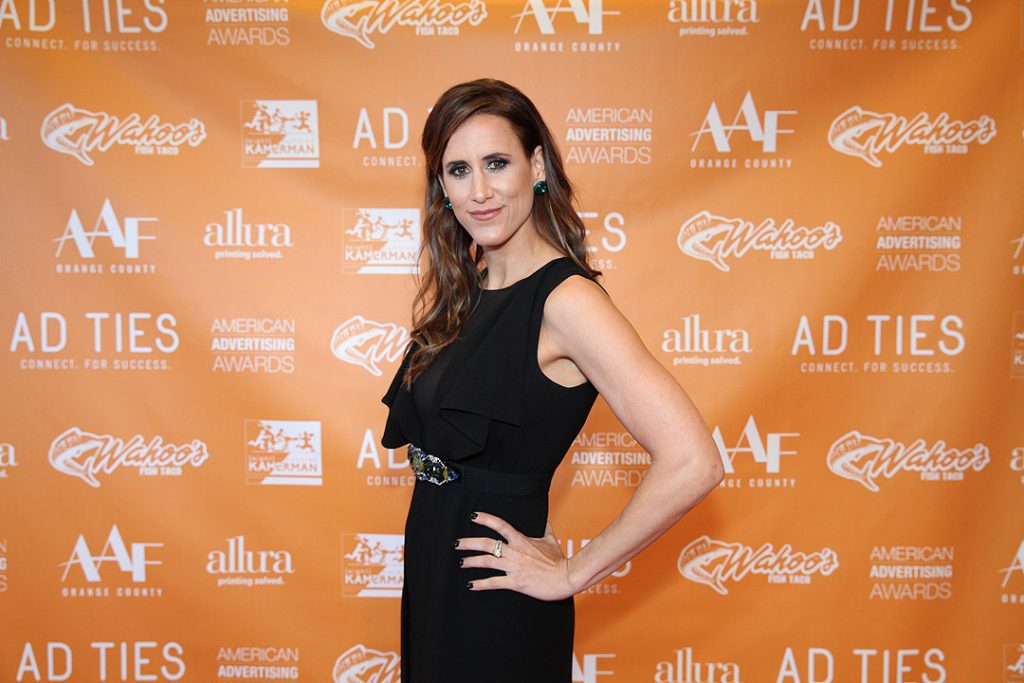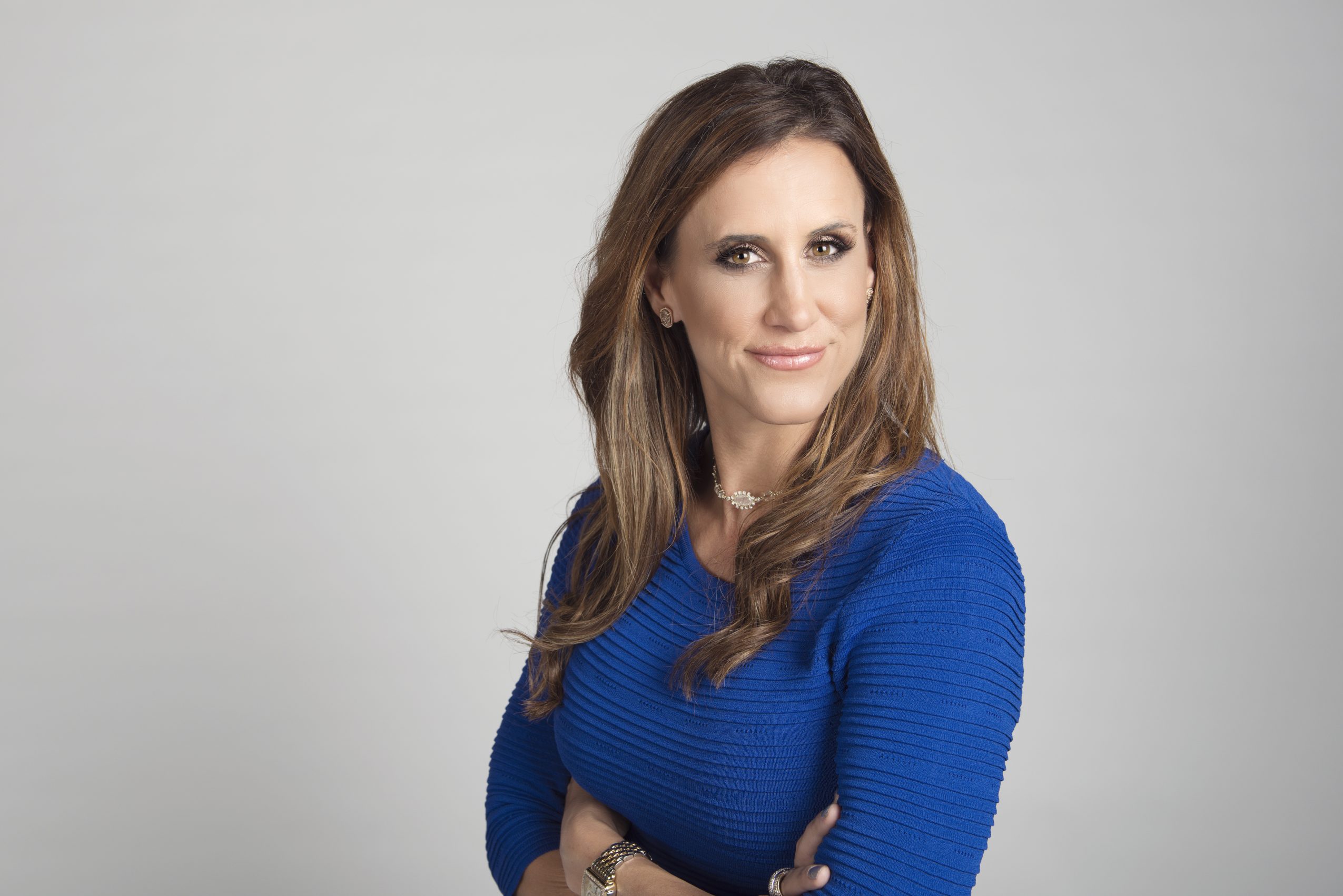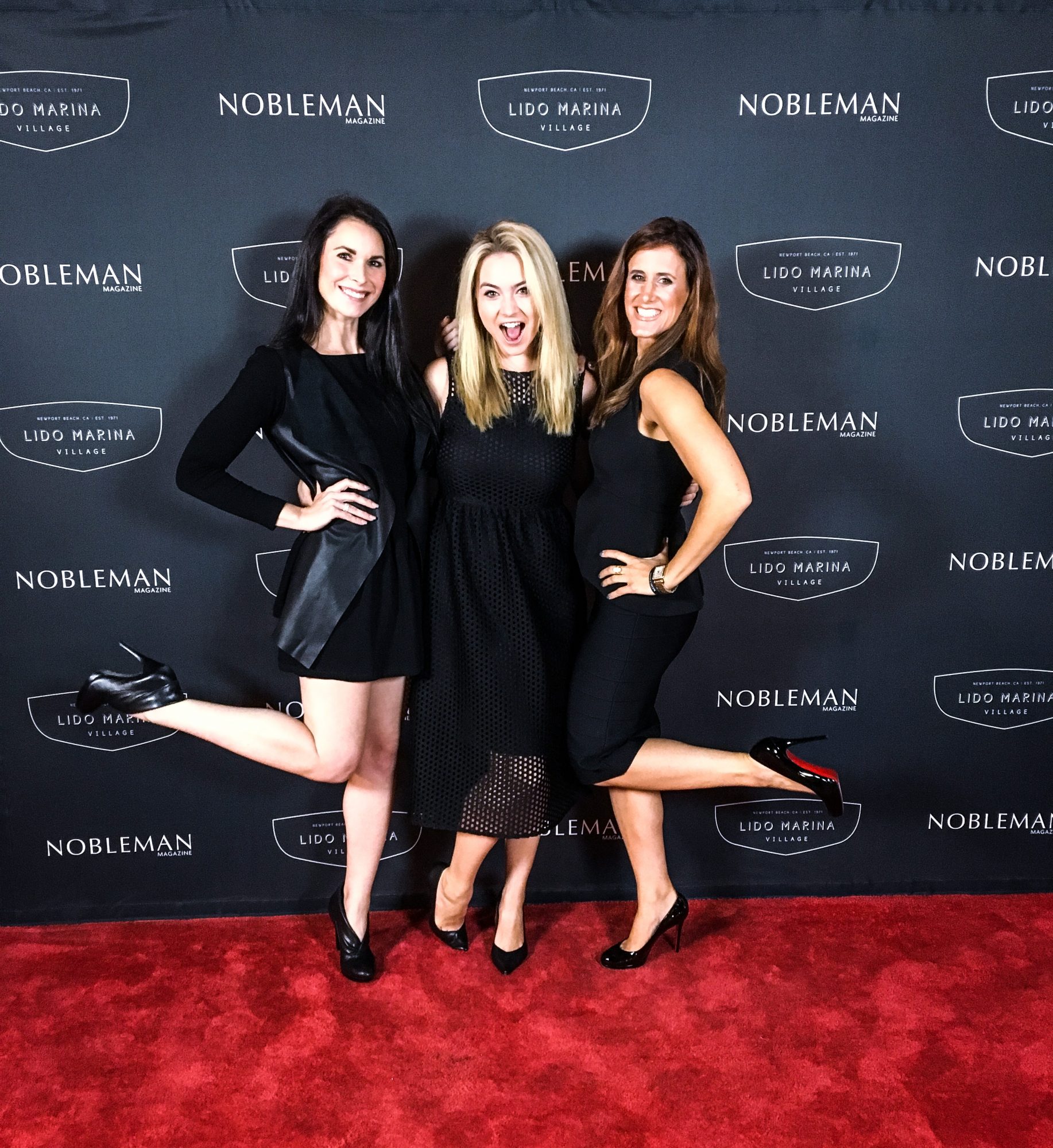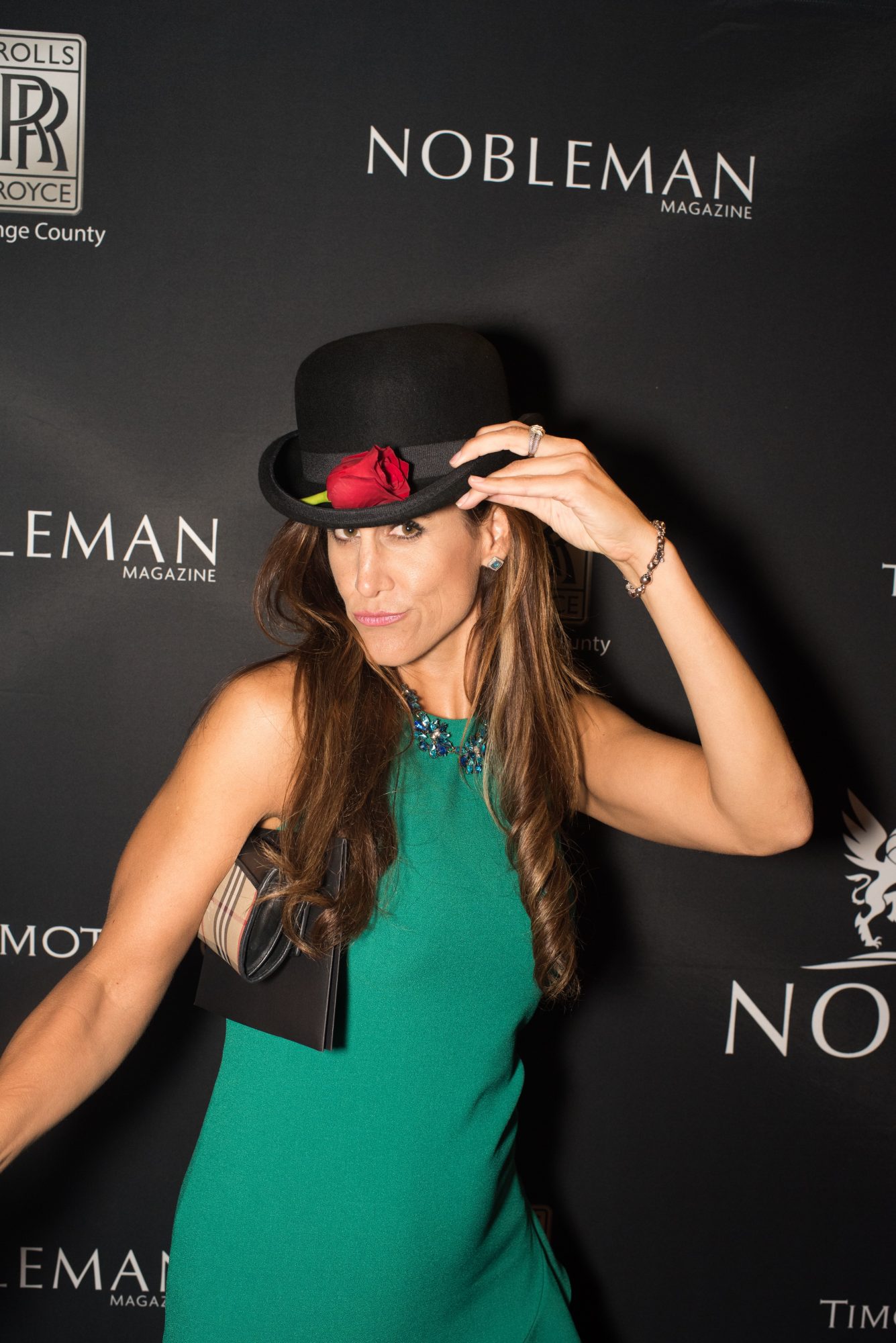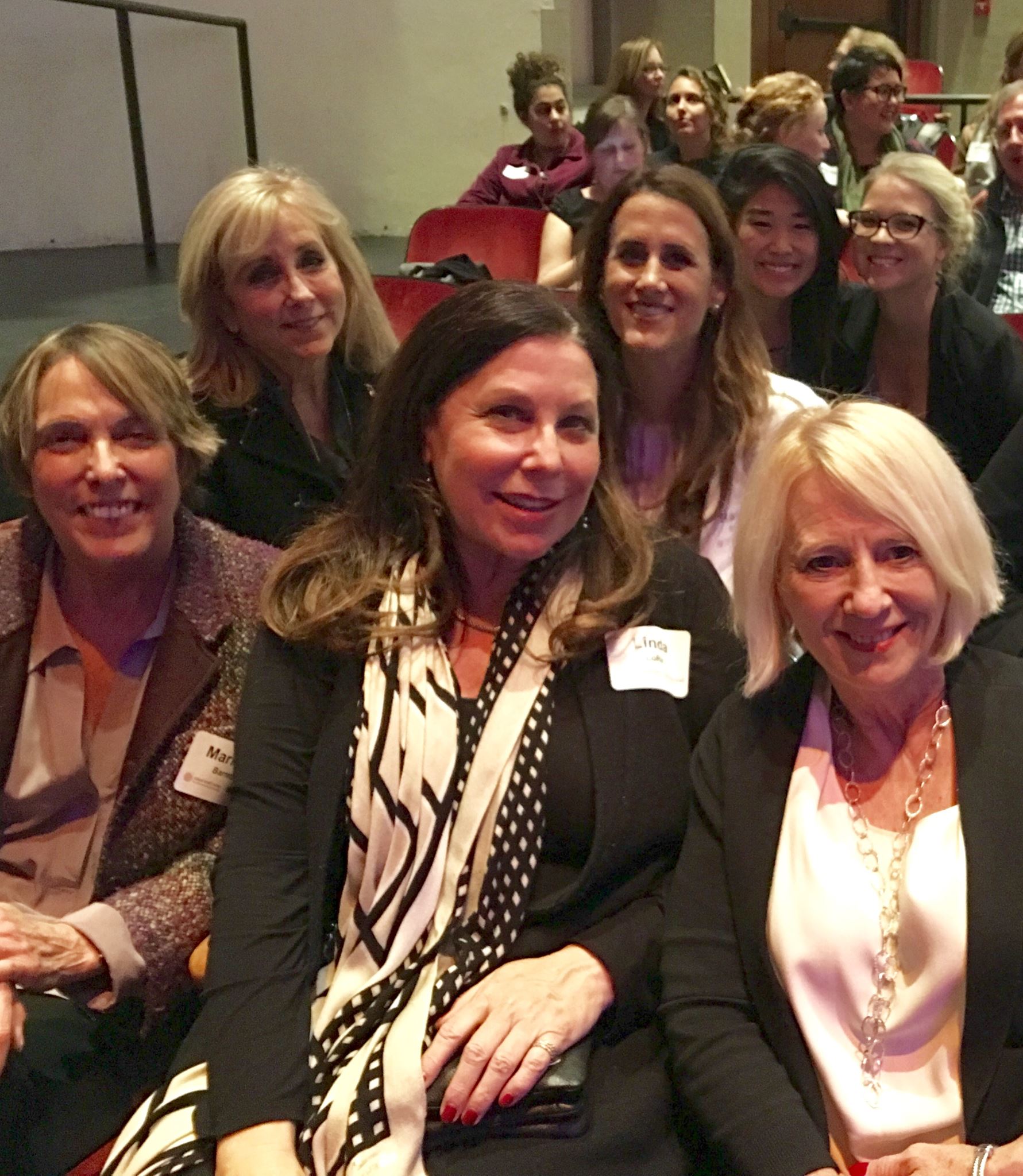 Getting in touch: VoyageLA is built on recommendations from the community; it's how we uncover hidden gems, so if you know someone who deserves recognition please let us know here.