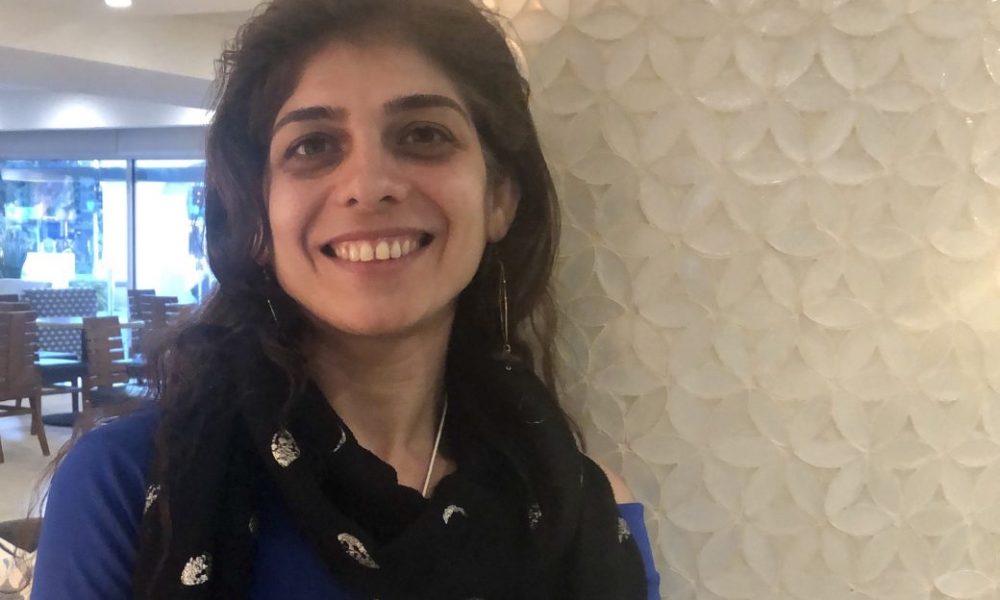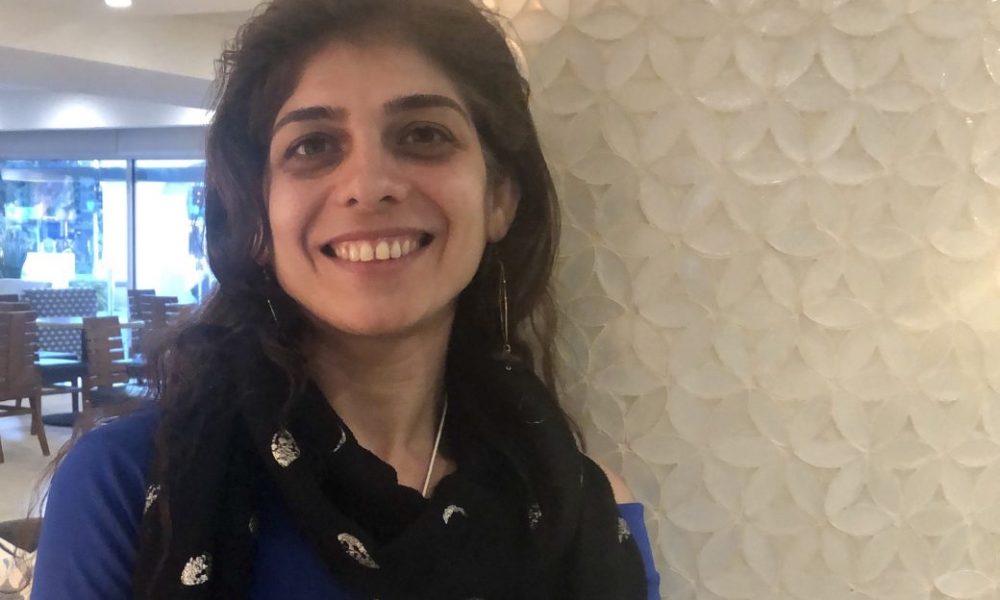 Today we'd like to introduce you to Raa'na Jarrahian.
Raa'na, can you briefly walk us through your story – how you started and how you got to where you are today.
Born to Iranian, Muslim parents in Mumbai, India, I arrived in California in 1997 on a solo quest to the land of opportunity.
My journey of spirituality and self-discovery began in 2004 at the age of 23. I was beginning to wake up to the potential of my true divine nature and had begun to realize that there was more to life than what I had learned and seen. Through aligning with my soul and higher self, I started to attract wisdom, books, blogs, healing music, crystals, teachers and soul tribe.
I began to learn about my energy body and realized when I would give my friends massages that there was a warmth and energy coming out of my hands, and it piqued my curiosity. One evening I was sitting in a bookstore and chanced upon a book called Hands of Light by Barbara Brennan. My mind was blown open at the concepts in the book, "the human energy field," and healing through it. As I continued to follow these cosmic breadcrumbs and researching online, I found Reiki … or maybe Reiki found me.
I initially dabbled in the world of online Reiki attunements and teachings because I was unsure about this new path. I didn't want to invest in it yet, with everything else I had going on, including work and school. The online attunements gave me the initial boosts that I needed and initiated me into the high-frequency world of Reiki. This avenue of Reiki was very DIY and lacked much guidance, which was not ideal. Still, I was so enthusiastic about these magical mystery teachings and having such expansive experiences of oneness, that I was driven to persist.
Over the course of the next year, I found my Reiki teacher Ula Moleda in Long Beach and renewed my Master levels in the Usui-Tibetan Lineage, but this time in-person. Receiving the wisdom and guidance of these lineages directly from highly attuned Masters was essential to my path, and something I believe everyone should aspire to early in their practice of Reiki.
By the time 2005 rolled around I had arrived at my mission in this lifetime: to serve as a clear and activated conduit and catalyst, anchoring a high frequency of light on this planet for her healing, weaving the webs of light to activate humanity to our own innate healing and the multidimensional potential for the greater good of all in this infinite game of evolution.
Great, so let's dig a little deeper into the story – has it been an easy path overall and if not, what were the challenges you've had to overcome?
I have been blessed in this lifetime by much love and my struggles are more like detours on the path. I had been on this path of awakening and ascension for a couple of years, healing, detoxing and expanding my energy body and knowledge of healing. At that time that I had the blessing of meeting my divine counterpart nestled amongst my beautiful soul tribe, and we entered into the sacred and grand contract of divine union and marriage.
In 2008 I traversed the rite of passage of birth and entered into motherhood. These Rites of passages brought with them their own special time of learning, healing and growth. At first this didn't look like healing; it looked like stepping into all the ways I said I wouldn't be, all the ways I wouldn't follow in the footsteps of my ancestors…
We laid down the foundations of doing deep ancestral work by first fully steeping into it and doing things just like they did: the martyrdom, unnecessary sacrificing, miscommunications, acting from unhealed ego, silent suffering, pretending like our needs didn't matter and keeping it all together for the sake of the marriage and kids. We were reparenting and raising ourselves as we raised our kids. As I walked through the Fire portals that is ancestral work, I separated the pieces of myself from my ancestors. Enough is enough I said – no more doing it like they did. The trauma stops with me.
I had learned my lessons and was ready to integrate them and rewrite the story of my life. Little by little I started to take ownership of my life again, began to assert my boundaries more, asked for support, communicated more effectively, stepped into my power as a woman and feeling empowered by my life and choices. My partner also held a deep commitment to his healing and my own and our love has flourished and grown. During this time in my life, I was not offering Reiki professionally and it was a time of deep self-healing and tending to my young family.
Please tell us about Touch Of Light Reiki and Art.
My practice is called Touch of Light Reiki and Art. I have been teaching Reiki professionally and seeing clients more consistently over the last seven years. Reiki is an alternative healing modality which originated in 18th century Japan. It acts on multiple layers affecting the mind, body and soul, working to relax and heal in all ways.
I love to pass on the wisdom of this modality of alternative healing, which is so simple to learn and use. I hold space for healing through my intuitively guided, high-frequency Reiki Sessions. I am a clear conduit for this light and it flows through me powerfully, allowing me to be a catalyst for the growth and healing of those who are ready and willing.
Reiki is beneficial for all ages, and I love to work with children and offer my support in their healing journey. In addition to Reiki sessions, I offer mindfulness meditation practices for young ones, and teach "Kids Reiki" to help them overcome the stressors and anxieties of life, get in touch with their healing powers, and ignite a sense of wonder, curiosity and joy about the unseen world and the experiences many are already having.
Children are natural healers, as we are all born with this natural ability. But it tends to fade away when left undernourished or discouraged. Children are also the next step in our evolution and bring with them the codes of evolution that will help them thrive on our changing Earth. These new lights and change-makers need to be seen, heard, and supported and need new types of spaces created for them and their sensitive capabilities if they are to truly thrive and help usher in a new golden era on Earth.
As part of my healing practice, I also love to create high vibrational acrylic paintings infused with Reiki and high frequency, empowering, activating, healing energy. These artistic renderings emit a beautiful, radiant energy that uplifts the vibration of an environment and our being, and provides a catalyst for healing.
Although I am a certified Master Teacher in the Usui Tibetan lineages, I am committed to continuing my education and "upgrading" to higher and higher frequencies. To that end, in March of 2019 I studied Holy Fire Karuna Reiki with William Lee Rand, a pioneer in the Reiki field, teaching since 1989. This has allowed me to further strengthen and expand the healing energies I am able to channel for my clients and students.
Do you look back particularly fondly on any memories from childhood?
One of my favorite memories from when I was 6-9 years old is when visiting my grandparents in Tehran, Iran. I would look forward to 3 pm awaiting the arrival of my grandpa, returning from work. The sound of the garage gate opening, him parking his car and coming up the steps, his familiar scent as I hugged him in excitement, exploring the contents of his briefcase and spending time with him.
Contact Info:
Image Credit:
Picture of Reiki Kids by Conscious content media productions; Msosaphotography@gmail.com
Suggest a story: VoyageLA is built on recommendations from the community; it's how we uncover hidden gems, so if you or someone you know deserves recognition please let us know here.