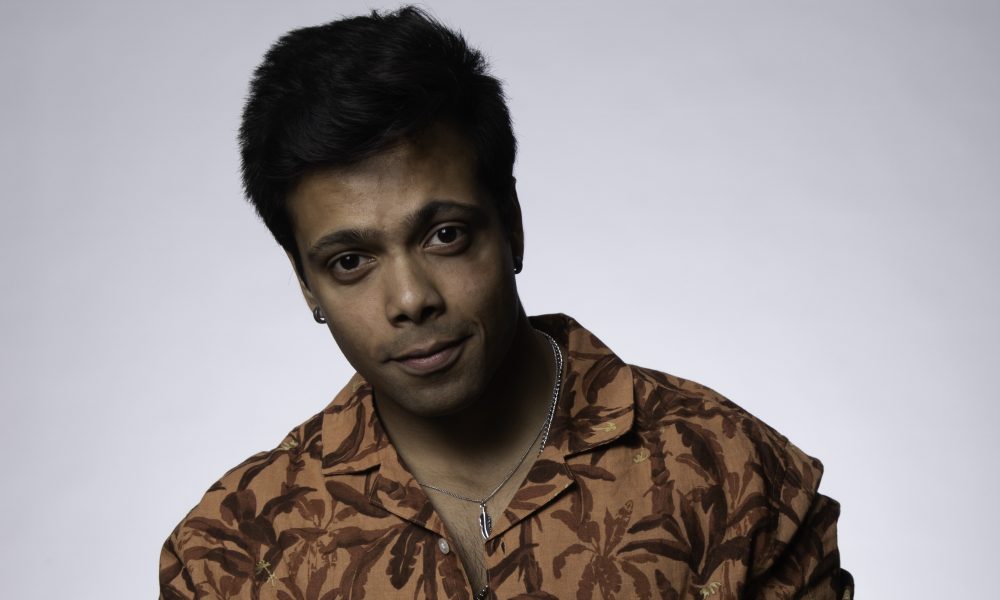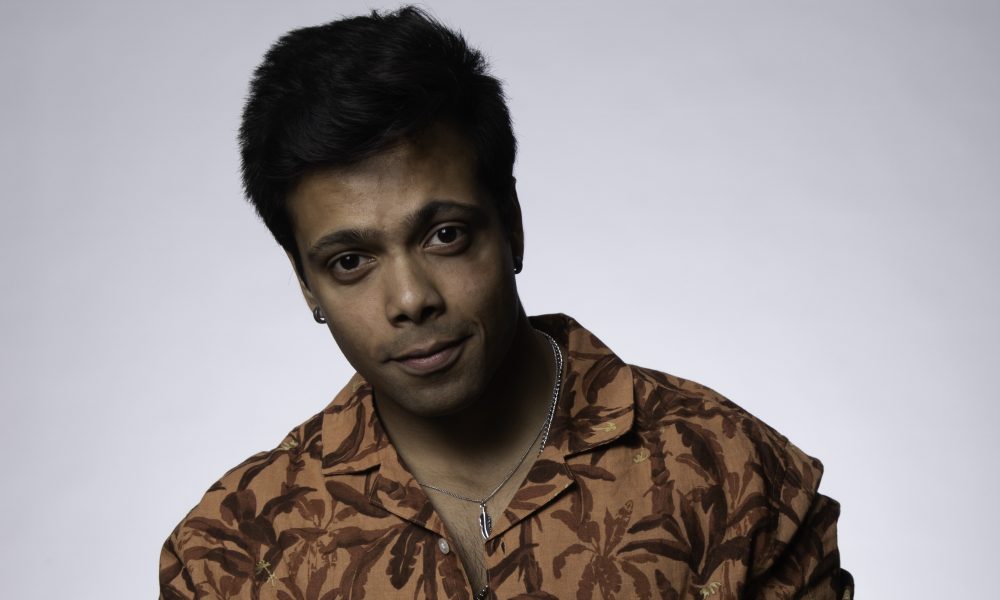 Today we'd like to introduce you to Raaj Chauhaan.
Raaj, let's start with your story. We'd love to hear how you got started and how the journey has been so far.
Although I believe I haven't reached certain achievements I'd like to share here, I am grateful for this opportunity to speak about some successes thus far, I just somehow made it through 24 years of my life and ended up in LA. I'll still happily move forward with it because duh! It's my first interview and man, am I excited!! Where I am now in life is a result of unexpected setbacks, but these are also a part of my journey and have kept me determined, so I am grateful for the hardships. I started school at New York Film Academy in 2018 after dropping out from engineering, you'd think I wasn't meant for engineering, at least that's what a nutrition shop counter attendant told me. He seemed very proud that he is studying mechanical engineering. I came to LA for a bachelors, BUT after two years of making short films and consecutively acting in a bunch of projects, I got out of the school with a conservatory diploma.
While I believe that education is essential in the development of an artist, I also support the phrase "Learning by Doing" by the great American philosopher, John Dewey. Therefore, I made a career decision that the opportunity of life experience was more important to me than a piece of paper that reads Bachelor's degree. My mom would think otherwise. I have acted a bunch since I was a kid, just like every student who has to be a part of that cringe little school play every year. I just decided to take it seriously. "Mom, I'll make money playing pretend" that's what I told her when I was 15. There's never a good time to break that news to your parents, let me tell you that. They almost killed me, no they didn't, one of them just slapped me. Eventually, mom and dad came through, that's the part I like to remember. So, I am an actor/ filmmaker who doesn't have a bachelor's but a degree in making bad decisions to get to the right place.
We're always bombarded by how great it is to pursue your passion, etc – but we've spoken with enough people to know that it's not always easy. Overall, would you say things have been easy for you?
The road hasn't been smooth, to say the least. Disagreement from my parents was probably the first obs– no wait, being ugly was the first one. Followed by and resulting in my parents disagreeing with what I wanted to pursue as a career, acting. If I was a pretty kid, one can be pursued, but when you look like a potato and watch Dragon Ball Z for days on end, it's almost an impossible task to convince anyone that you can be a blockbuster leading male of a million dollar feature. Apart from working hard on my physique, I had to work a ton on my personality. Nobody is born ready for it, you work for it.
In 2018, I moved to LA alone. Let's begin there, A-L-O-N-E. Let me scratch the surface for you, moved to an apartment where the owner was a hellraiser, a nut job, it was like living in a prison, not being able to cook for myself, sleeping with no fan or air conditioning in 100 degrees. I slept on the floor, with my hoodie rolled up in a pillow, my bathing towel was my blanket, you gotta admit that taking the light bulb out of the kitchen after 11pm, in order to prevent the cooking from happening, is a pretty harsh move. Above all, walking miles to get groceries, eating peanut butter for dinner and drinking a ton of water to not get hungry (it hydrated me though), there is plenty more, but I scratched the surface. It's challenging, thus very satisfying to conquer. It makes you appreciate the food on your plate and the roof over your head.
We'd love to hear more about your work and what you are currently focused on. What else should we know?
Actor/Filmmaker. I was fortunate enough to get cast in a multitude of short films as a student at NYFA. I distinctly remember the words of my 'Directing' professor when I asked him if I could act in my own short, "Are you sure? That is a very tedious task" he said. I took the challenge, and as I had planned, it went nothing accordingly. I never gave up, I practiced both, the craft of acting and directing, I normalized practicing the two simultaneously in the same project, I am extremely proud of my thesis project LET ME EXPLAIN, it's a comedy that I wrote, directed and acted in. I have written and directed roughly 5-6 projects and acted in 7-8 more, on top of that (fellow directors). Safe to say my niche lies in the genre of comedy and drama. As an actor, I have predominantly performed as a comic, but I have been cast equally as many times as a dramatic, more broody, broken-shell-of-a-man character type. One of my director-friends, Shranjay Arora, recently cast me as a villain in his award-winning experimental short 'SPOTTED'. This role was uncommon for me, so I was thrilled to hear that my performance was well received. It definitely strengthened my belief in my craft. I have been acting since I was 5, so I believe it became my strongest suit overtime. I wanted to be known as a performer, and I manifest in that ambition every day.
What were you like growing up?
Oh wow, this will be a rollercoaster. Let me begin by saying that I never thought I'd become a performer. I looked at myself as more of an intellectual than an artist. I was bashful and shy, always about studying and working for good grades. I was into sports though, but not at all into performing arts. I guess the spotlight wasn't my cup of tea at that age. I still remember the dreadful play I was a part of at the age of 5, I was frozen to the point where I forgot to die on cue and to make things worse, the teacher is screaming "die!" my fellow actor is standing there after shooting me, waiting for me to die, and I am looking at the audience, frozen like a popsicle. I died a couple of minutes later when I caught a glimpse of my teacher still screaming at me "die, he has hit you, DIE!" and I fell to the floor.
I went from being the topper of my class, watching Dragon Ball Z, and eating chocolates, to playing guitar in a band and dating girls. Neither me nor my mom understood what went wrong. I just woke up one day and decided to be a part of everything my school had to offer. I danced, acted, played guitar, played basketball, swam, and ran track competitively. I was the first to skip a class so I could be on the basketball court instead. I was in the principal's office a ton, so I had to deal with authorities. That taught me a lot actually. Not fun. Anyway, I have been the scholar and teacher's favorite, and I've also been the rebel and teacher's most hated.
Contact Info:
Email: contact.therealraj@gmail.com
Image Credit:
Sophia Ortega
Suggest a story: VoyageLA is built on recommendations from the community; it's how we uncover hidden gems, so if you or someone you know deserves recognition please let us know here.