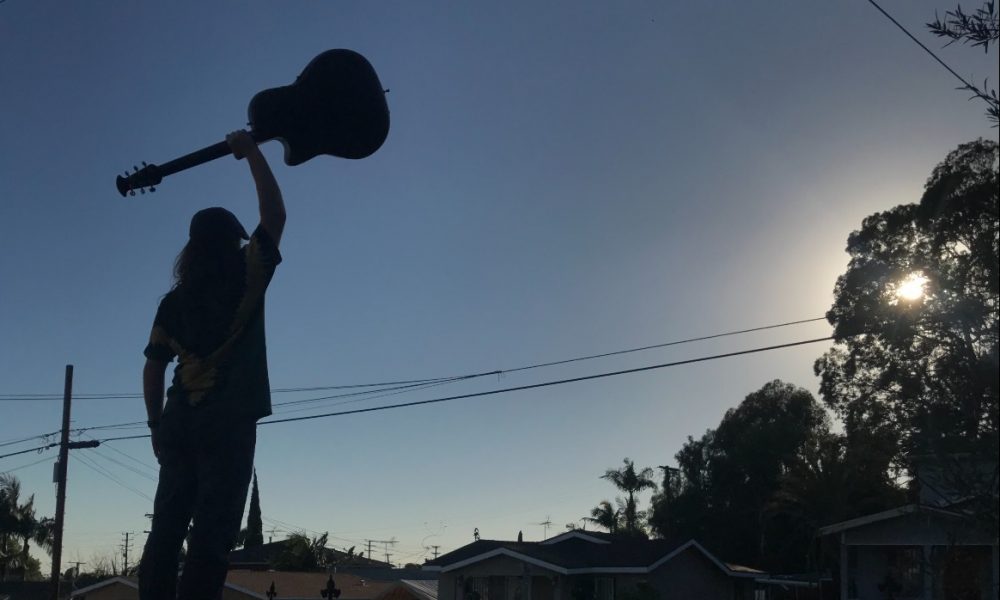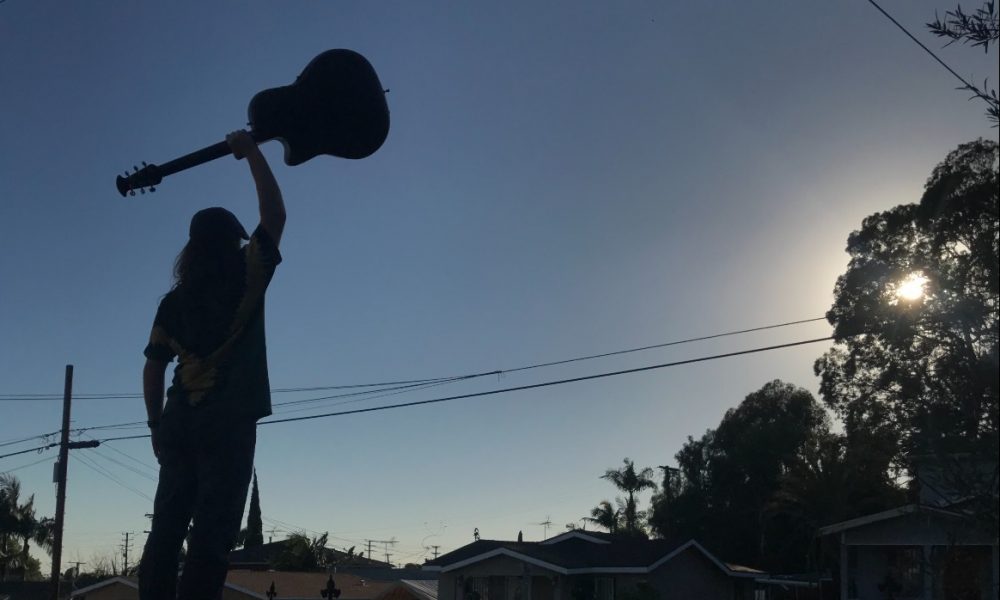 Today we'd like to introduce you to Cameron Wattay.
Cameron, let's start with your story. We'd love to hear how you got started and how the journey has been so far.
The first time I can remember holding a guitar, I was around six years old. No, this wasn't "the moment" I realized I would be a musician the rest of my life, it was simply the first time I wanted to learn how to play the guitar. From age two up until around age six my family and I lived in south Florida. Down there I grew up watching my dad play gigs at a little bar where I got to eat food and watch my dad make everyone smile, sing, and dance. He is my inspiration for music. He is the first musician I listened too and my first music teacher. When we moved to little ol' Smyrna, Delaware, I was almost six.
My father bought my two siblings and I each a small acoustic guitar. In an attempt to pass his passion on down to his children, he taught us the guitar for a few months. Every day we would all complain about how our fingers hurt and we couldn't get any sound out of the guitar, but each day our dad made us practice. Eventually, we all gave up, and so did he, but that was only temporary. When I reached age eight, my sister Jessica nine, and my brother Benjamin eleven, our parents started us on piano lessons from the piano player at church Ms. Gina. We all studied hard in the beginning, but I myself almost never failed a lesson or "homework." The first to quit about a year later was my older brother, he wanted to play guitar. Around the same time or maybe later, my sister moved on to a different piano teacher, but I stuck with Ms. Gina for another four years.
During that time my dad would buy me my first and second electric guitars, number one being an Epiphone Les Paul and number two, a Squier Stratocaster. From the age of ten, I started joining different little bands and being the writer for all of them. I just wanted to rock out, but somehow I knew piano was making me better at guitar. Eventually, I switched over to my sister's teacher who was my mother's piano teacher when she was a child. I stuck with it all the way up until I was sixteen when I decided I had learned enough and now it was up to me to improve my skill as a musician. As a junior/senior in high school, I started to take the music thing seriously. I was writing better songs, recording them on my phone, playing gigs with my dad. I even started to gain recognition at my school from some of my peers who happened to see my old youtube videos of new songs I was writing.
When I graduated high school I really had no idea what I wanted to do with my life. All the way up to a senior year I thought I would follow my brother's footsteps and go to the Naval Academy, but then I wanted to go Coast Guard, but then I didn't want to go to the military at all. AFJROTC taught me to be a leader, but it also proved to me that I was no good for the military. I had a rebellious soul and I wouldn't do well-taking orders. I wanted to be my own boss, and the one thing my father loved doing when he was younger, was opening restaurants. So I figured business school was the thing for me, hell, I had a two-year free scholarship to the local community college because my grades were good enough in high school, so why not? Knowing that I wanted to hop into the food industry my parents suggested Culinary Arts, and for some odd reason I agreed, though it wasn't fully what i wanted to do, I just figured it may benefit me in the future of my business.
About a year through culinary school I was still writing music, playing gigs, and wondering to myself… If I write all this music and love it so much, why am I not pursuing it as my career. I didn't LOVE culinary, it was alright, just some kind of path to go on…but I LOVED music and I knew that. I told my parents I was going to finish school and then move out to where my drummer was living in Steubenville, Ohio. From there I had a plan to play at bars in Pittsburgh and gain a reputation. My parents made me realize that the goal was a little farfetched and I needed more of a plan. That's when an add came through my Instagram feed, "come join us at Musician's Institute in LA." I tried so hard to convince my parents to let me go, but in the end, I still let them convince me to stay home. I began to attend Delaware State University's Music Industry program where things only got worse for me.
Yes, I was surrounded by love and passion for music, but I was put into the wrong major of Music Performance and I was in almost all the wrong classes. Realizing this too late, I failed to attend those classes that I wouldn't need and I was put on academic probation which then led into my next semester where I continued to fail due to my unhappiness with the school. Finally, I hit my breaking point and called up the Musicians Institute, I paid the application fee, signed up, got accepted, prepared everything I needed, and then I told my parents. They were a little worried at first but eventually, they realized it was the best choice for me and agreed to let me leave the nest. That's how I moved three thousand miles away from home to become an audio engineer, producer, musician, and open a business with my brother and friend Dyladon (Dylan Vassell), LBR Enterprises, Loyalty Before Royalty.
Overall, has it been relatively smooth? If not, what were some of the struggles along the way?
It has not been a smooth road at all. The first few months in LA I was broke and without a job. Luckily I lived in the dorms so all I really needed to worry about was food. I survived the first three months off of the 300$ I came to LA with and one small paycheck from my first job out here that I quit almost immediately. Once Dylan got to school we would struggle together so I figured we would be fine. But for some reason, the world was against us, and my brother could not get his loan accepted by the school, I did something unimaginable and that my parents eventually found out and were upset with me for, I endorsed Dylan's loan, but I carry no regret in that decision. I was still broke by the time Dylan got to LA in October 2018, but I had just started a new job. For the first few weeks, Dylan paid my way for food and going out, and soon enough we were both in a good place.
When I graduated the Audio engineering program I was relieved, I had just worked and gone to school full time, plus 16-24 hours of studio time every weekend for the past three months and it was time to get into the industry. Dylan, my drummer Andrew, and I packed all our stuff from Delaware in my little car and drove all the way across the country.
The next three months were rough. I moved in with Andrew into our bassist Justin's house. I barely made rent, car payments, and insurance, with enough to eat. Andrew and I squeezed into a small room with our air mattresses touching. We had very strict rules at the house, much like living with parents, we had to ask if friends could come over, and no one was allowed over past 10 o'clock.
I wasn't able to find a studio job, I could barely get my whole band together every weekend for the studio so it ended up being mainly me and Dylan in the studio still mixing our recordings of my band. As my band started to break apart I became depressed, I didn't know what to do I just knew I needed to get out. My solution came in the form of my original audio engineering program becoming a degree program. Dylan and I signed up for another round of school. This saved me as my bassist kicked me out of the house and into my car a few days earlier than I could get a dorm room.
Nowadays my only struggle is that I work a job to pay my bills, barely have enough money to save, and I still go to school and get in the studio full time which exhausts my brain and body. But I continue to face my struggle head-on until I graduate and get into the studios of LA.
Please tell us more about your work. What should we know? What do you guys do best? What sets you apart from the competition?
LBR Enterprises is not just a music production company, it is a family. We pride ourselves on a family environment, if you work with us then that means Dylan and I have thoroughly discussed working with you and accepting you into our family. People know Dylan and I for being some of the hardest workers in school. They see that we book over 30 hours a week in the studios at school, they have heard our engineering skills and have experienced our production.
See we are a one-stop-shop, we will produce the artist and their music, we produce beats, we record, we mix, we master, and we even help you get your music streaming if you don't know-how. We hang our pride in our skills as Engineers/Producers and our mindset of a musical family. What sets us apart from others? Well, there is no way you are going to find another musical family that accepts all kinds of people, men, women, LGBTQ, Rockers, Rappers, you name it, they are apart of the LBR family, and that's BIG FACTS!
What is "success" or "successful" for you?
Success to me is living a comfortable life doing something you love. I love music, but I don't live a comfortable life just yet. So no I am not my definition of success, but in six months when I graduate in March 2019 and I step into the doors of a studio, that is where my success begins.
Pricing:
50$ per hour recording, 30$ per hour for each studio musician (if needed)
200$ per song mix and master, 300$ if we aren't getting publishing rights
750$ per EP (5-7 songs) mix and master, 1000$ if we aren't getting publishing rights
2000$ per album (10-15 songs) mix and master, 2500$ if we aren't getting publishing rights
100$ beats, 150$ exclusive beats
Contact Info:
Suggest a story: VoyageLA is built on recommendations from the community; it's how we uncover hidden gems, so if you or someone you know deserves recognition please let us know here.